Cruise lovers will have a fleet of novel options as the industry slowly returns to life this year, with both a large crop of 2021 new-builds coming onstage as well as a significant number of 2020 arrivals still waiting for their close-ups.
Cruise Industry News, which independently sources and publishes the Cruise Ship Orderbook reports that 30 new cruise ships are set to debut this year. Plus, there are 16 vessels that were delivered in 2020 that haven't yet sailed with paying passengers due to the global health crisis.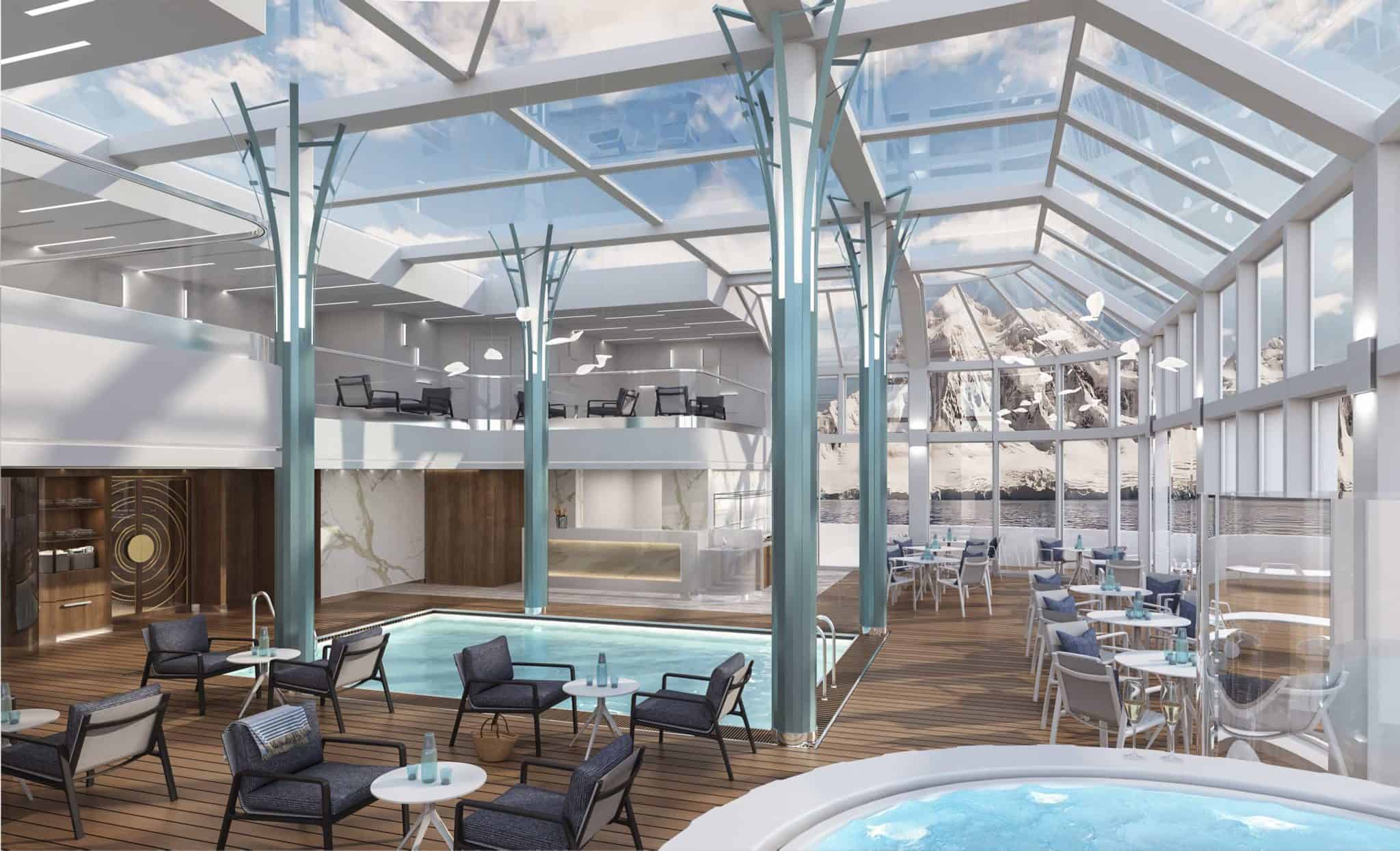 It's unlikely that all the ships scheduled to be delivered this year will make it on time, for a couple of reasons. Shipyards and the manufacturing supply chain have been impacted by the pandemic too, and many ships are arriving 6+ months later than scheduled. 
As well, while there are positive signs of recovery and rebirth of travel thanks to new vaccines, it's going to take some time for demand to build back up to pre-2020 levels. 
On the other hand, many older ships have been scrapped or sold over the past nine months, driving down overall capacity. The new additions will make the global cruise ship fleet younger, more efficient, and more innovative.
There's plenty to be excited about for cruise aficionados who love that new ship smell. The 16 vessels that arrived in 2020 range in size from the diminutive 10,000 ton, 126-passenger Lindblad NG Endurance to a pair of 183,900 ton, 5,200-passenger giants — Carnival's Mardi Gras and P&O Cruises' Iona.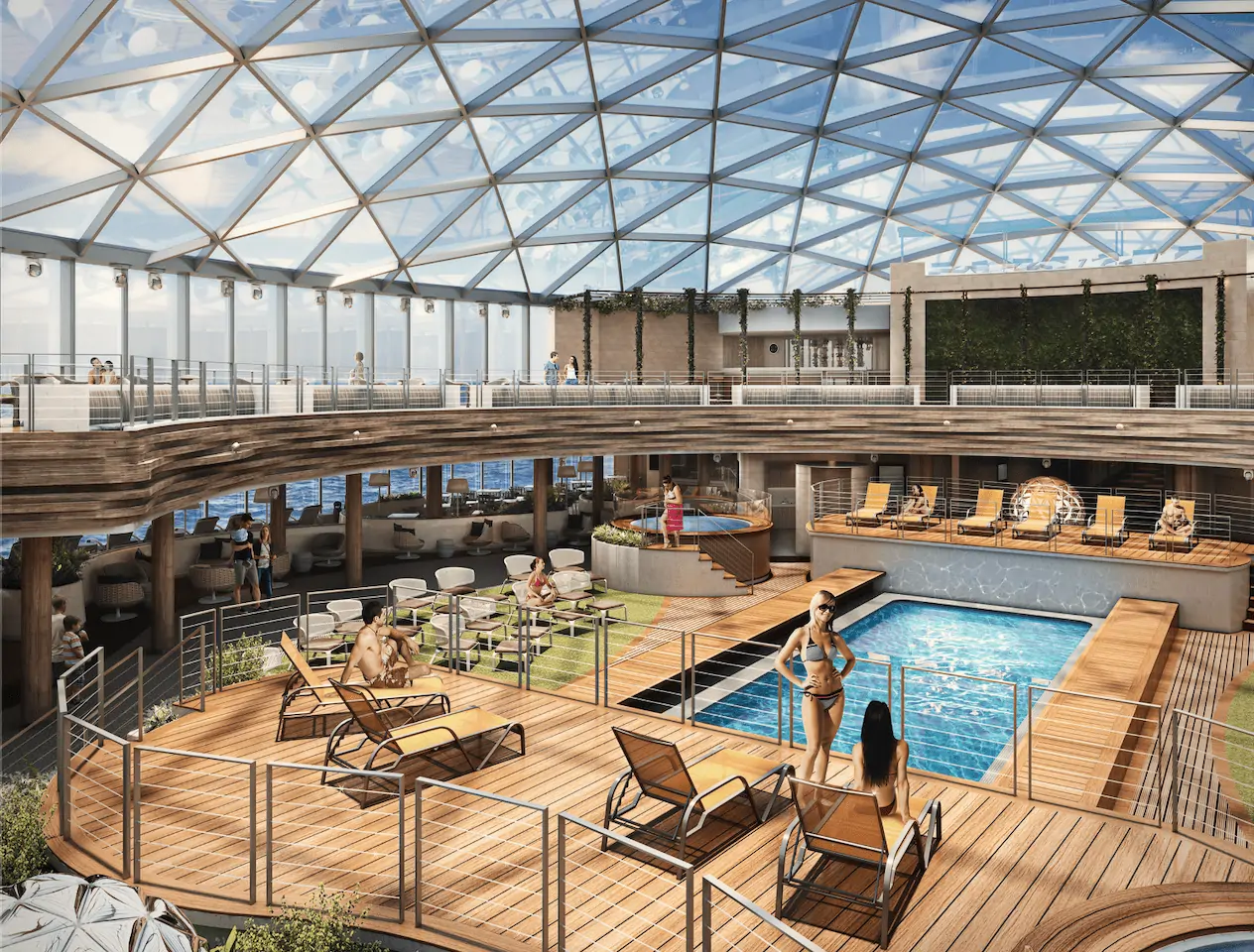 In 2021, scheduled deliveries include everything from the 5,500 ton, 120-passenger Coral Expeditions Geographer to the 183,900 ton, 5,400-passenger AIDAcosma for Germany-based AIDA Cruises.
Among the 2020 class of new ships that will spend much of their time departing from U.S. homeports, notable entrants include:
The

Scarlet Lady

is the much-anticipated

first ship for Virgin Voyages, which promises a hip, upscale experience for adult-only cruisers. She is 110,000 gross tons, carries up to 2,770 passengers, and will feature innovative ship amenities including a tattoo parlor, a record store, and balconies with hammocks.

The 3,660-guest

Enchanted Princess

is the fifth Royal-class cruise ship for Princess Cruises, joining

Royal

,

Regal

,

Majestic,

and

Sky Princess

. Like

Sky Princess

before it,

Enchanted Princess

features new luxury Sky Suites with inclusive amenities, attentive service, and a dedicated Suite Experience Manager. In addition,

Enchanted Princess

is home to Take Five, the only jazz theater at sea.

Celebrity Apex was delivered virtually

on March 29, 2020, shortly after the cruise industry shut down due to the global health crisis. The 2,900-guest Apex is a sister ship to the groundbreaking

Celebrity Edge

, which was launched to much fanfare in 2018. The most striking feature of both ships is the bright orange 'Magic Carpet' which extends over the starboard side of the vessel. Able to move up and down between decks, the platform transforms from a dining and entertainment space to a disembarkation point.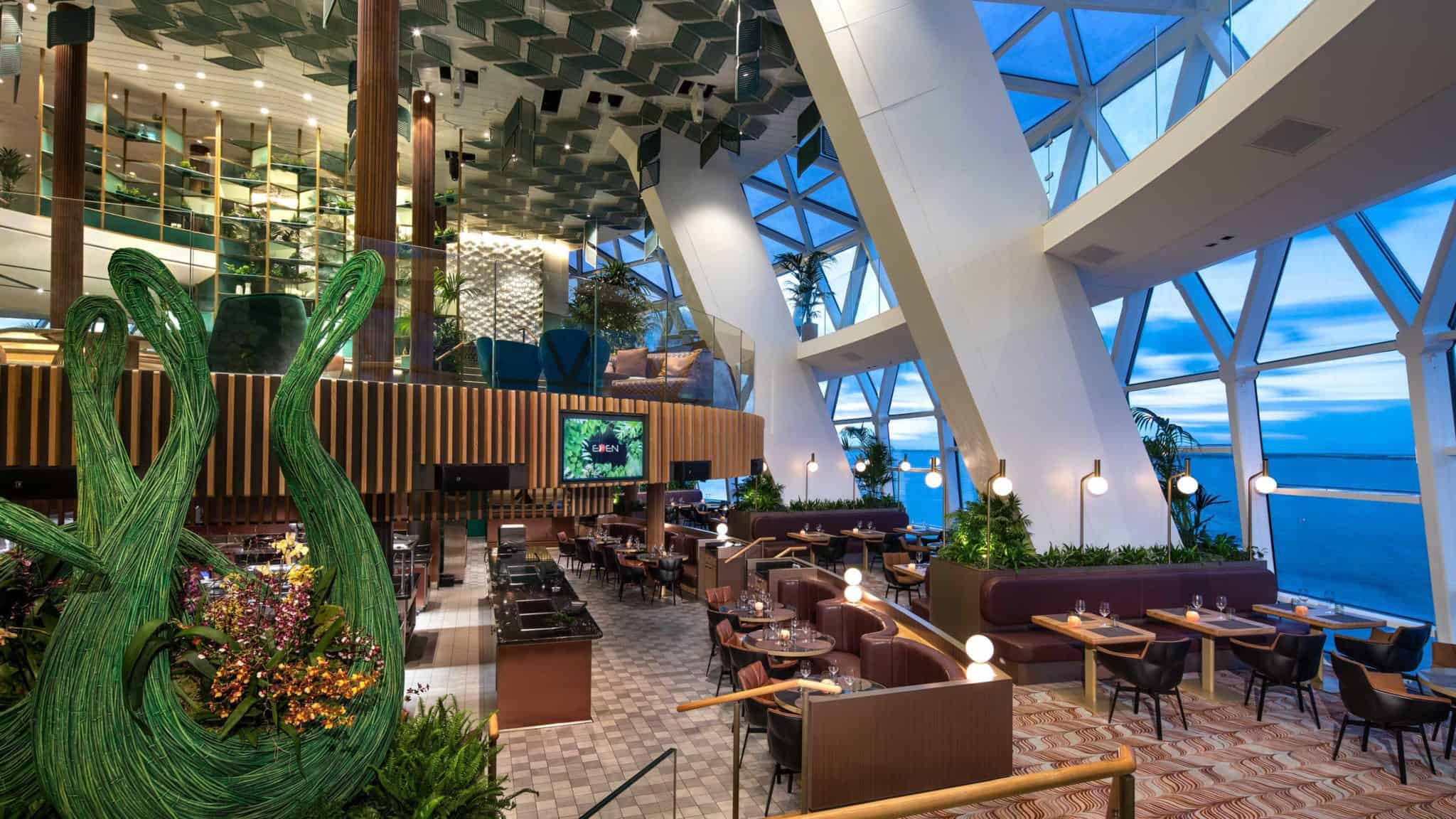 Described as Carnival Cruise Line's first mega-ship

, the 5,200-passenger 

Mardi Gras

will be the largest vessel in the Carnival fleet when it debuts on April 24. In a first for the line,

Mardi Gras

features six themed "zones," including the French Quarter, Summer Landing, Grand Central, and the Ultimate Playground. The name Mardi Gras is a tip of the hat to Carnival's first-ever ship, retired in 1993.
The class of 2021 has lots to offer cruise lovers too. Here are thumbnail sketches of ships due to arrive this year that will have heads turning and tongues wagging:
Originally dubbed

Ryndam

,

the name of Holland America Line's new flagship

was changed to

Rotterdam

when the line's most recent ship bearing that name was sold last year. It will be the seventh ship in the fleet to have the Rotterdam name; Holland America will celebrate its 150th birthday in 2023. Carrying 2,668 guests,

Rotterdam

will feature a wide selection of dining choices and live music venues.

Royal Caribbean's 4,900-guest

Odyssey of the Seas

is a 'Quantum Ultra-class' ship. It promises adventure for all ages with amenities including skydiving and surfing simulators, bumper cars and laser tag. The North Star is a gigantic arm on the top of the ship with an observation pod where passengers can savour the view from 300 feet above sea level.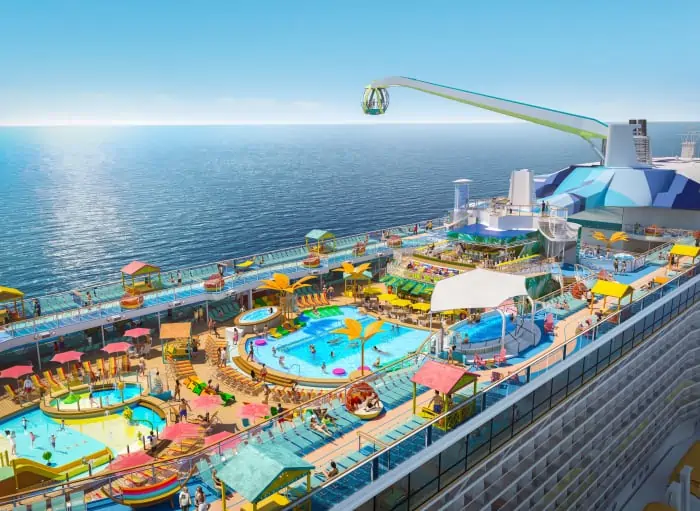 Discovery Princess

will be the sixth and final ship

for Princess' Royal Class, following the

Enchanted Princess

described above. The 3,660-passenger vessel is scheduled to arrive late in the year, and promises to be one of the most sought-after vessels for the 2022 Alaska season.

MSC Seashore is the largest ship ever built in Italy, coming in at 169,500 gross registered tons and carrying up to 5,877 guests. The third of four Seaside Class ships, following Seaside and Seaview, MSC Seashore is 52 feet longer than its sisters and carries more passengers. The ship extends the MSC tradition of helping guests connect with the sea via things like panoramic aft elevators, glass-floored catwalks, and many outdoor dining spaces.
READ MORE: 15 New Cruise Ships Debuting in 2021