When Celebrity Cruises introduces the fifth ship in its Edge-class, it will be equipped with a new engine model — along with storage and delivery systems — that will offer the ability for the vessel to use three types of fuel, including methanol.
The innovation is being made possible through the collaborative efforts of Royal Caribbean Group, technology group Wärtsilä, and the Chantiers de L'Atlantique shipyard.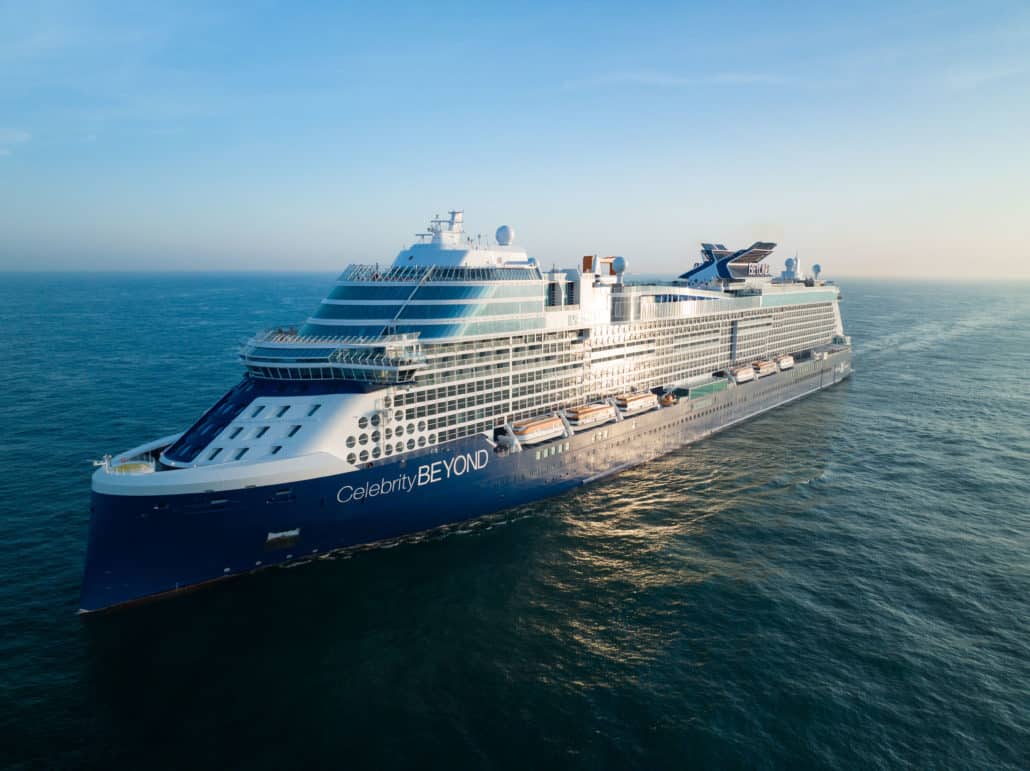 "As we innovate our ship design and offerings, we're also focused on equally evolving the fuel and technology landscape that powers them," said Jason Liberty, president and CEO, Royal Caribbean Group. "By incorporating tri-fueled engines, we are ensuring that as alternative, low-carbon-based solutions become more viable, our ships will be ready to adapt and drive the industry forward to a more sustainable and net zero emissions future."
To allow for this fuel flexibility, Wärtsilä will deliver two converted 8-cylinder Wärtsilä 46F engines to allow them to utilize three fuel sources. By adding methanol as a fuel option, local emission like sulphur oxides, nitrogen oxides, and particulate matter are significantly reduced. It'll be the second methanol-fueled engine conversion that Wärtsilä has undertaken.
MORE: U.S. Cruise Line Announces Longest-Ever 60-Day Itinerary Visiting 20 States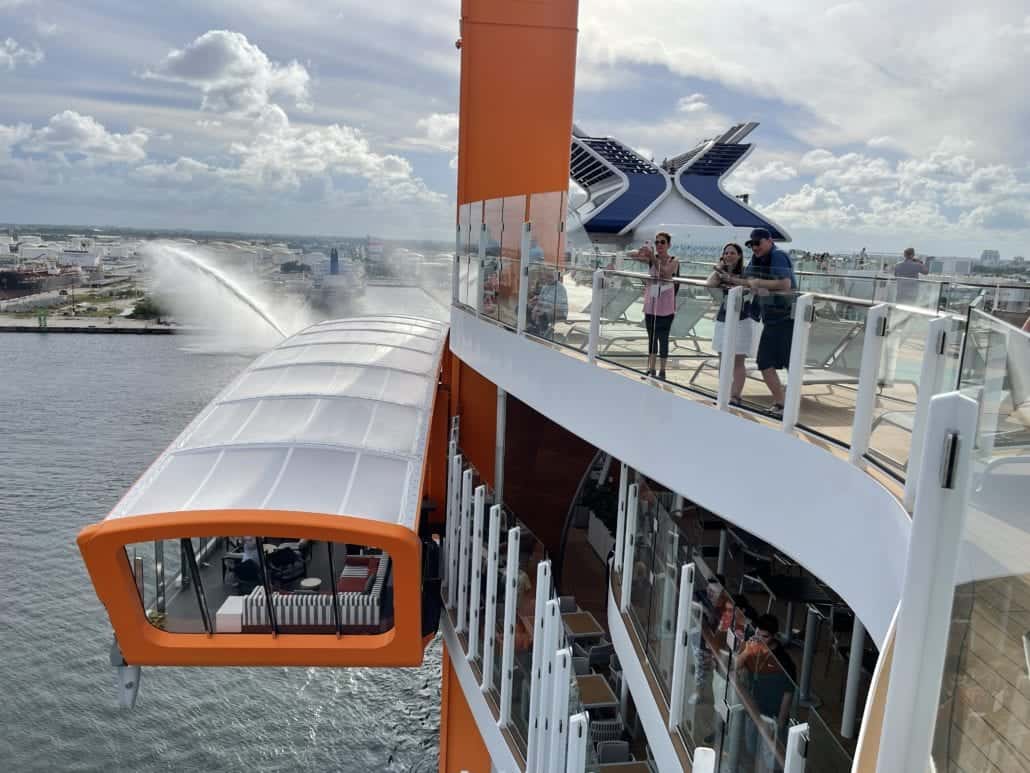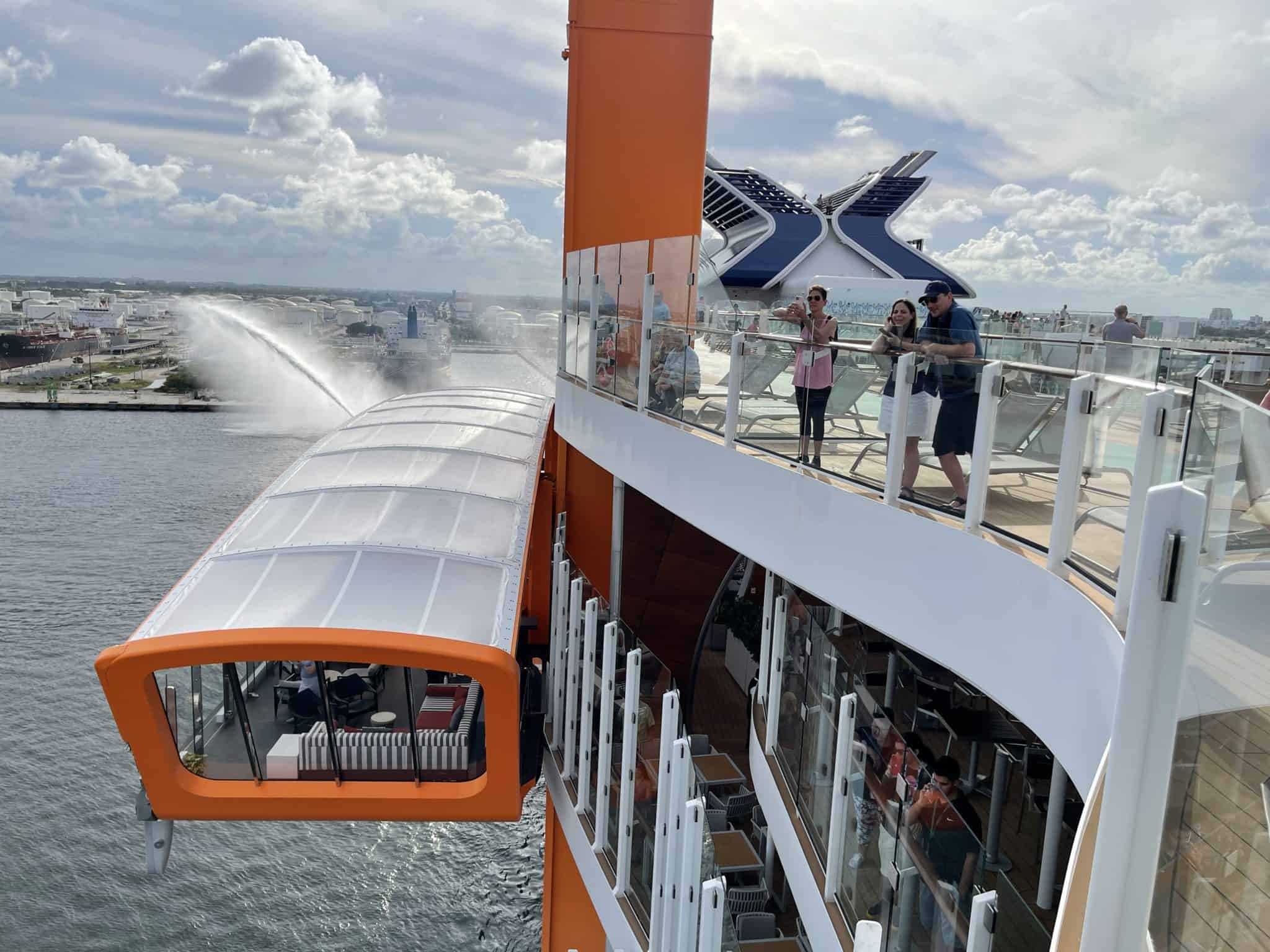 "We share the commitment to decarbonize shipping, and the transparent partnership between our three companies for this newbuild project is a tremendous boost for achieving this aim," said Håkan Agnevall, president and CEO of Wärtsilä.
Royal Caribbean Group, which Celebrity Cruises is a part of, has a goal of reaching net zero emissions for its global fleet by 2050 through its Destination Net Zero initiative.
Currently, there are three ships in Celebrity's Edge-class: Celebrity Edge, Apex, and Beyond. A fourth, Celebrity Ascent, is set to debut this December.
READ NEXT: Unvaccinated Visitors Finally Allowed to Visit Caribbean Island Again