Could a cruise line marketing lawsuit mean extra money for you? Robocalls making sales pitches would make just about anyone's list of Top 10 annoying things, and yet if you were on the receiving end of one promising you a free cruise, it could put some money in your pocket. Best of all, it's incredibly easy to find out if you qualify for a piece of the settlement… and just as easy to file your claim.
What Caused the Class Action Cruise Lawsuit?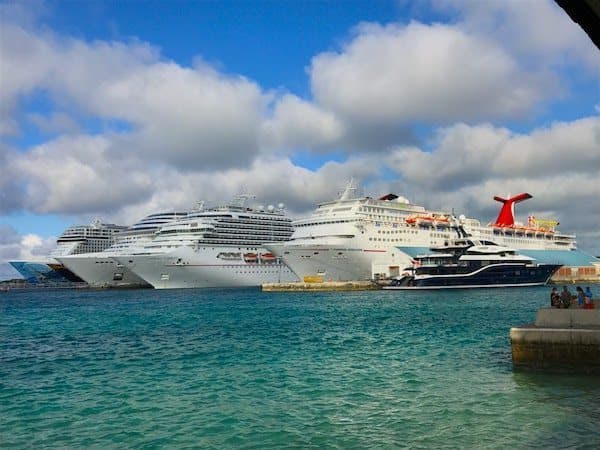 A recently-settled class action cruise lawsuit found that a company called Resort Marketing Group — which has in the past represented Carnival, Royal Caribbean and Norwegian cruise lines, among others — violated the TCPA (Telephone Consumer Protection Act) when they spammed thousands of people. Their unsolicited pre-recorded messages promising a free cruise was a type of spam prohibited unless specifically solicited.
According to Fortune.com, the folks at Resort Marketing Group purchased consumer contact information from a data broker and then, in direct violation of the law, used an auto-dial system to contact people without their prior consent. After a class action lawsuit was brought against the firm, they — along with the above mentioned cruise lines settled out of court and were ordered to pay somewhere between $7 and $12.5 million dollars. Exactly how much they will wind up paying will ultimately depend on how many viable claims are filed by the people they are accused of having targeted.
How To Get Your Money
As a result of the settlement, those found to be eligible for payment will receive up to $300 per call, with a cap of $900 per phone line. If multiple phones owned by the same person — or people living within the same household — were contacted, a claim can be filed on behalf of each individual phone line. (Had they not settled and lost the suit, the companies would have had to cough up anywhere from $500 to $1500 per violation!)
Are You Eligible?
Finding out if your phone line is covered in the settlement is incredibly easy. Simply check your phone number here and enter the information when prompted. (Be advised that we found the site to be fairly slow to load.)
Within seconds of entering your information, the site can ascertain whether or not you qualify. If so, another click of the mouse will lead you to the page on which to file your claim. Keep in mind that the deadline to file a claim is November 3, 2017.
Have you put your number in and did it come back a match for the class action cruise lawsuit?