Carnival Cruise Line is connecting passengers and crew members in an effort to brighten the holiday season for both.
Operation Happy Holidays
Thanks to the global health crisis, many cruise lovers won't be able to spend the holidays with our loved ones this year. The same holds true for crew members currently stationed aboard Carnival Cruise Line ships, many of them far away from home.
So what better way to help both groups get through this potentially difficult season than to connect them with one another?
It's with that goal in mind that Carnival Cruise Line is encouraging past and future passengers to send Christmas cards to the roughly 125 crew members who are currently working onboard each of Carnival's 23 ships.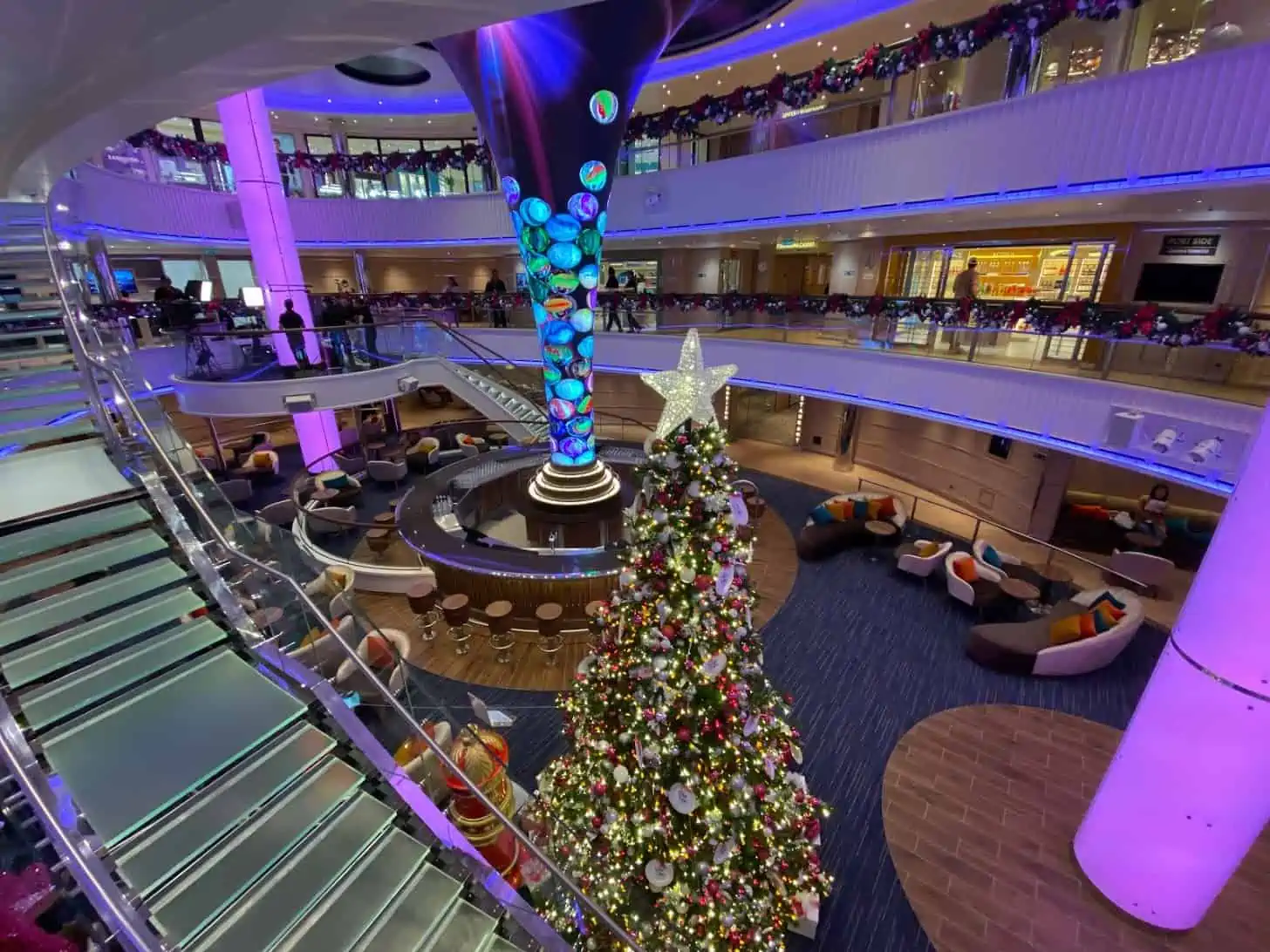 Brand Ambassador John Heald first suggested the idea on his popular Facebook page.
Soon, so many people were asking for more details that a coordinated effort to organize things got underway. Before long, Operation Happy Holidays had been born.
"The response from our guests has been amazing," said Heald. "The welfare of the crew has been one of the top questions I get asked every day, along with when are we going to get back to cruising?  Our onboard team is the best in the business, and our guests know that, value them, and appreciate all they do to make their cruise vacation special."
He hoped that guests would "take some time to do this, because your card will make a difference to the crew who miss you very much. Reading your cards will give them hope and rejuvenate them [as they get] ready for our return to cruising [at which time] they will, of course, provide you with the massive dollop of fun you all need!"
PHOTOS: How Carnival Decorates Its Cruise Ships For Christmas
Heald added, "This simple project was a way for our loyal guests to do something for our crew and I know it will mean a lot to all our colleagues on board. While they're used to being away from family during the holidays, usually the ship is filled with guests and lots of fun. So this year will be very different but I know these holiday greetings will be very appreciated."
Although the ships aren't currently sailing with passengers, there are still crew members on board to keep things running smoothly until such time that operations can resume.
How to Send Your Cards or Letters to a Crew Member
Those wishing to take part are asked to send cards to Carnival's Miami headquarters to the attention of "Operation Happy Holidays" by December 3. They will then be packaged up and distributed to each of the ships.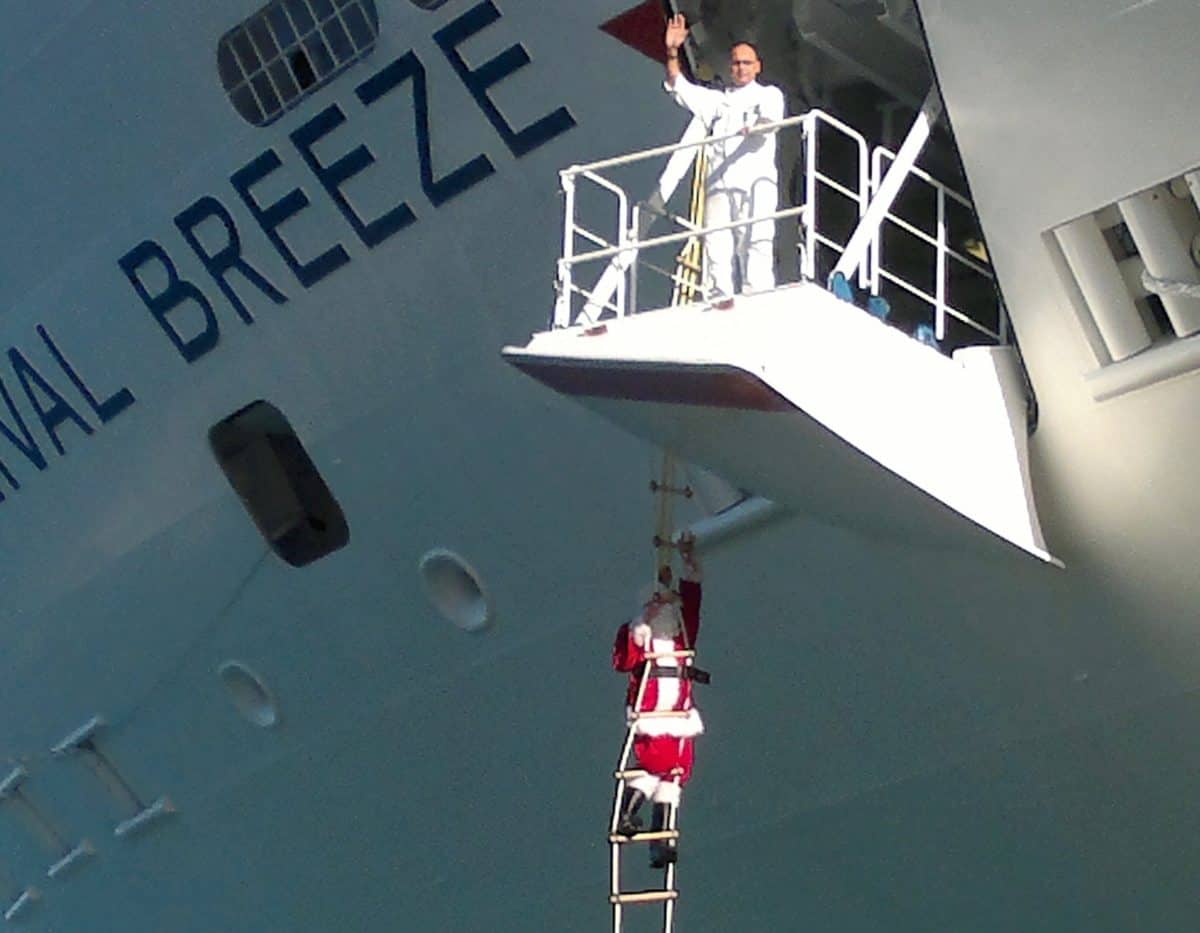 Here are the guidelines for the cards:
They must be received at Carnival's office by December 3, 2020.
Any cards that arrive after that will not be able to be forwarded.
All cards should be addressed to: "Dear Carnival Crew." Don't address them to specific team members because Carnival doesn't have a system in place which would allow for mail to reach individuals.
Only flat envelope cards will be accepted, so please don't mail boxes or other types of packages.
When choosing cards, be mindful that the crew represent many cultures and celebrate the holidays in different ways.
Cards Should Be Sent To:
Carnival Crew
c/o Carnival Cruise Line
ATTN: Operation Happy Holidays
3655 NW 87th Avenue
Miami, Florida 33178
If there's one thing we hear at Cruise Radio have heard from many of our readers, it's how much they long to return to the ships on which they've created so many special memories.
Knowing that crew members — both those we interact with on a daily basis and those laboring behind the scenes — play such a crucial role in helping each of us make the most of our vacation time, this seems like a wonderful way to give back to them.
And isn't that what the spirit of the season is truly all about?