A sign that cruising really is back, almost completely in full swing.
Port Canaveral, the world's second busiest cruise port after PortMiami, celebrated the most amount of cruise passengers that have ever passed through in a single week in its history.
In a tweet on Tuesday, the port announced the exciting news, saying "THE MOST AMOUNT OF PASSENGERS AT PORT CANAVERAL – EVER! Port Canaveral, the world's 2nd busiest cruise port just raised the bar with 107k passengers passing through in one week!"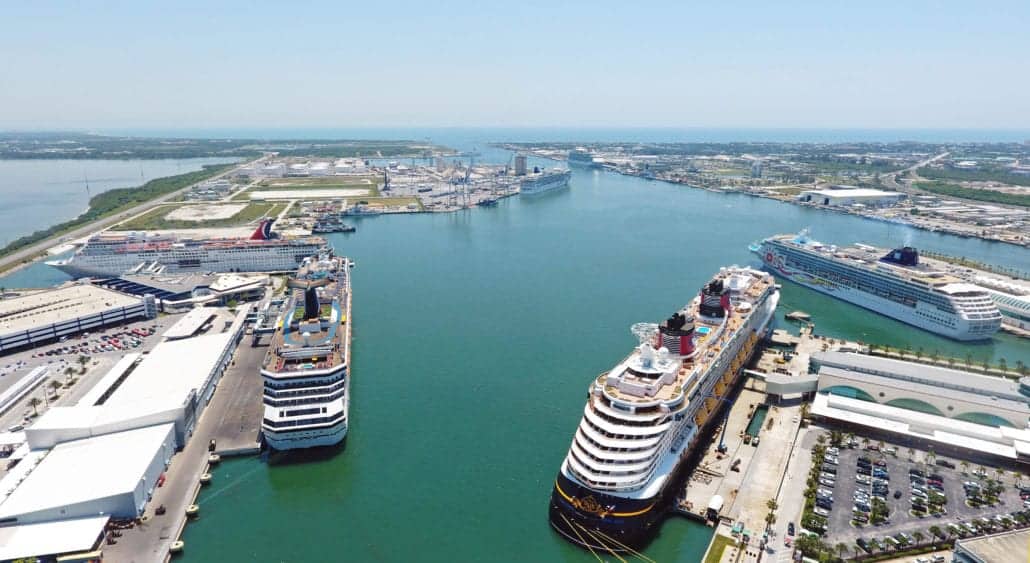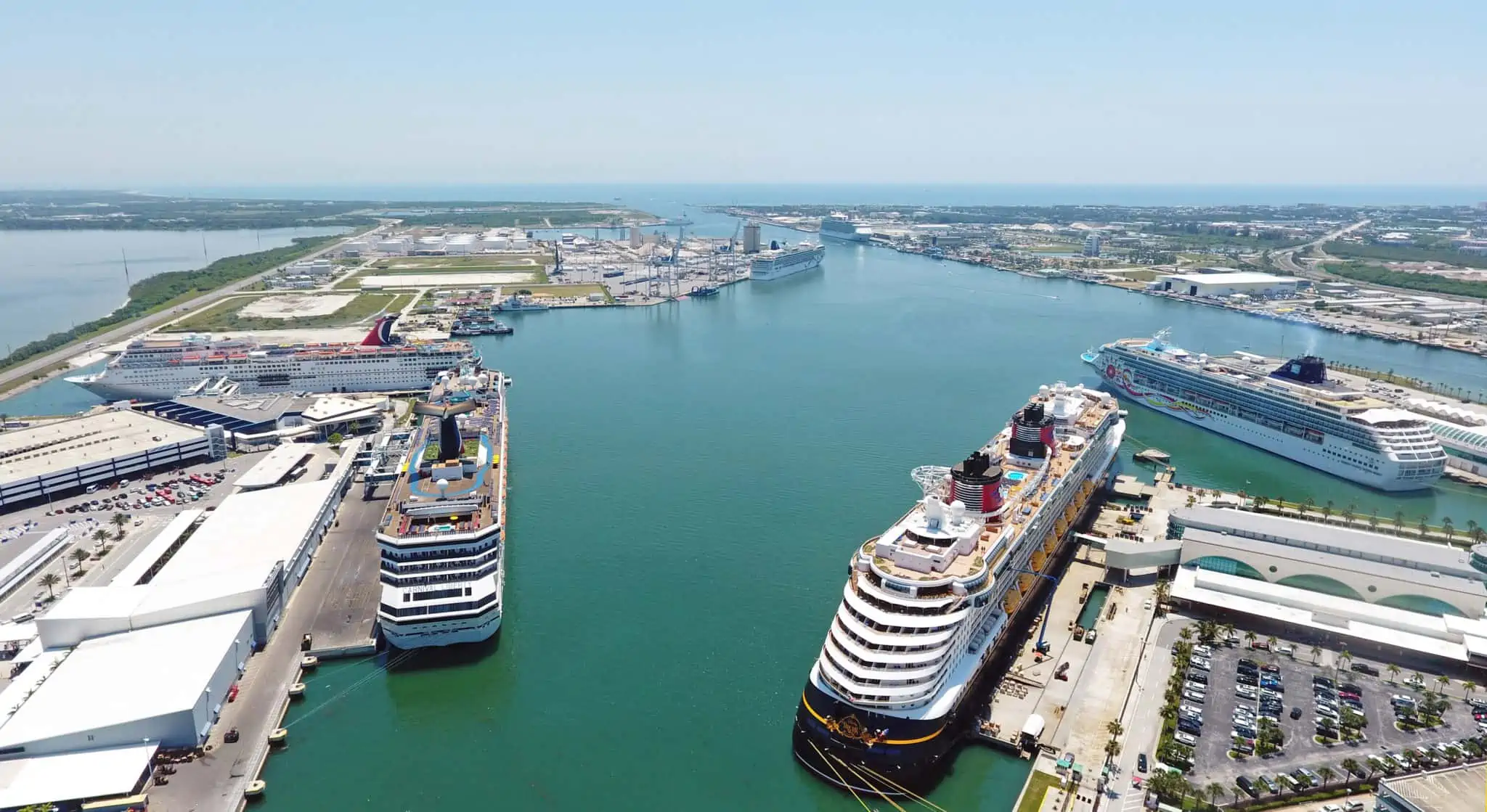 It happened the second week of July, and marks the third week so far this year where the port topped 100,000 passengers. From March 11 to 17, which is spring break for many locations, the port saw over 101,000 passengers. And the first week of this month, from July 1 to 7, Port Canaveral welcomed over 105,000 people.
MORE: Silversea Details New 136-Day World Cruise From Tokyo to New York
Royal Caribbean International, Carnival Cruise Line, Norwegian Cruise Line, Disney Cruise Line, and MSC Cruises all homeport ships in the central Florida port, which is 45 miles east of Orlando.
For the week of July 8 to 14, three ships from Carnival, four from Royal Caribbean, two from Disney, and one each from MSC and Norwegian called at the port — nearly all as a homeport. These include Carnival's new ship Mardi Gras, as well as the official inaugural cruise for Disney's brand-new Disney Wish.
This fall, the largest cruise ship in the world — Royal Caribbean's Wonder of the Seas — will begin homeporting in Port Canveral, carrying nearly 7,000 guests per sailing.
Port Canaveral first began hosting cruise ships in 1964.
See the port's tweet:
THE MOST AMOUNT OF PASSENGERS AT PORT CANAVERAL – EVER! Port Canaveral, the world's 2nd busiest cruise port just raised the bar with 107k passengers passing through in one week! This happened the 2nd week of July and is the 3rd time this year we have topped 100k passengers. pic.twitter.com/M9lqdCLExv

— Port Canaveral (@PortCanaveral) July 19, 2022
READ NEXT: Another Cruise Line Lifts Pre-Cruise COVID-19 Testing Requirement