The Carnival Celebration's Halloween voyage ended Sunday morning in the arrest of four passengers accused of using counterfeit credit cards.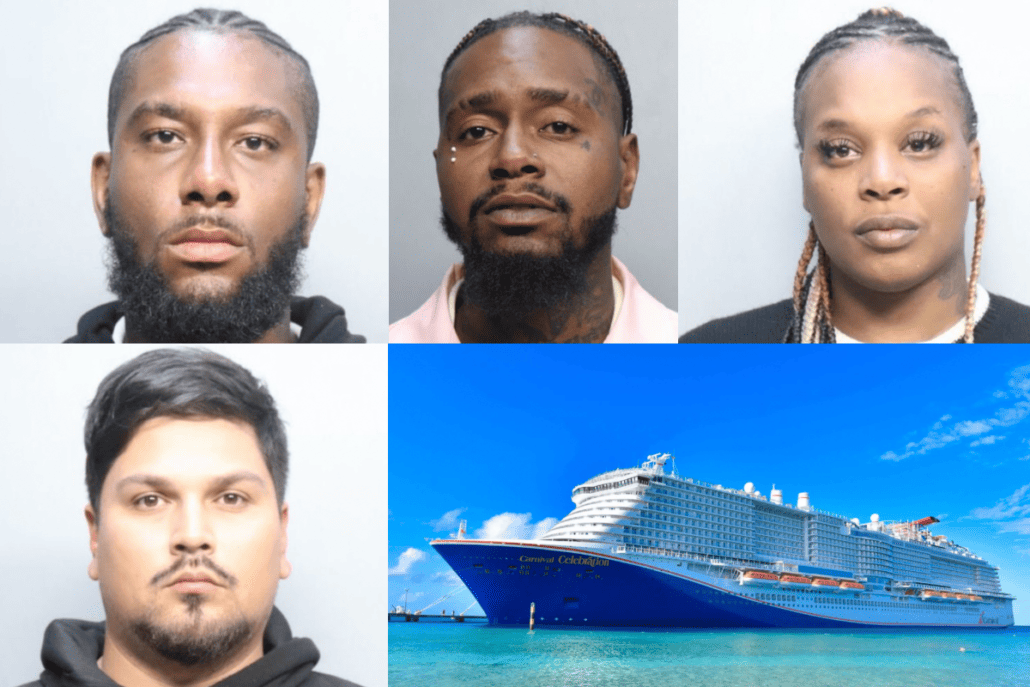 Miami-Dade Police Department apprehended:
Decari Demetrius Cradle, 29, from Tennessee
Dominick Maurice Howard, 31, from Tennessee
Chanell Latrice Howard, 31, from Georgia
Gilbert Salcido, 31, from Tennessee
The individuals now face several counts of fake credit card usage and one count of grand theft each.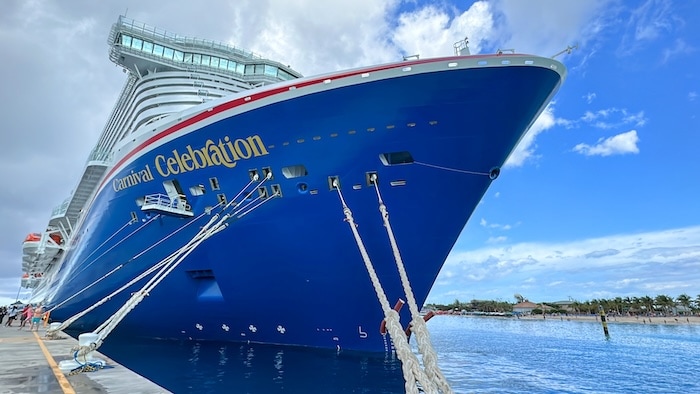 The security team alerted authorities
According to Local 10 News, "The reports state that Carnival flagged each passenger after the multiple credit cards they used on the ship, and, in Chanell Howard's case, to book the cruise itself, were declined. Police said the four couldn't produce physical copies of the cards."
Dominick Howard reportedly spent the most, incurring nearly $20,000 in charges. According to his arrest report, he cashed out a large amount of casino credits acquired with the fraudulent cards.
The other three suspects are accused of charging $2,700 to $12,000. Following their cruise, the four passengers were transferred to Miami-Dade's Correctional Center.
Other credit card fraud cases on cruise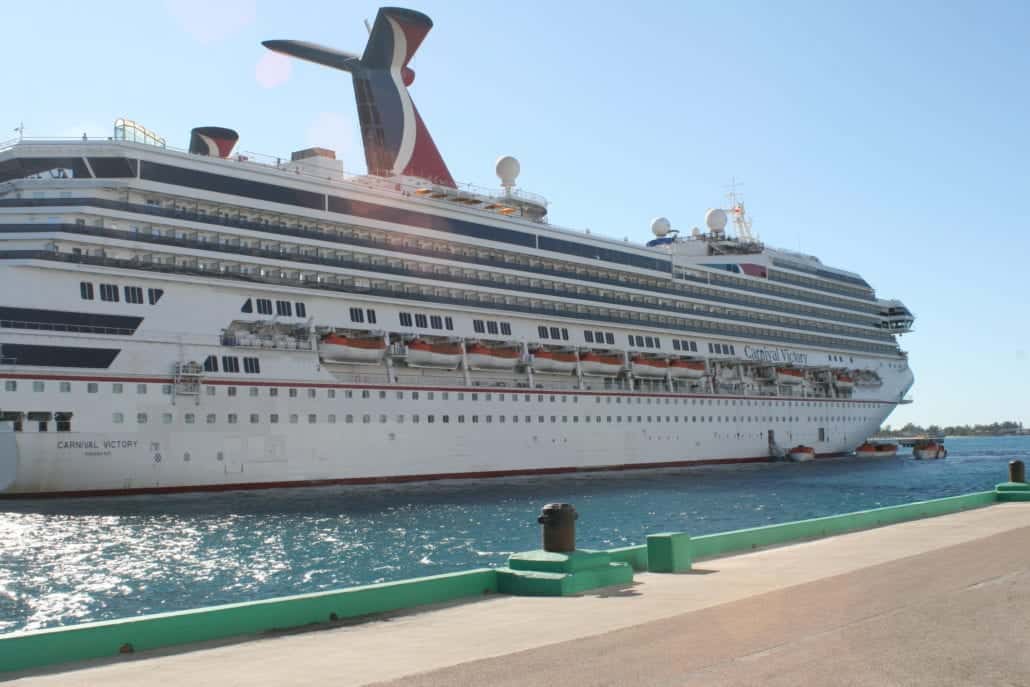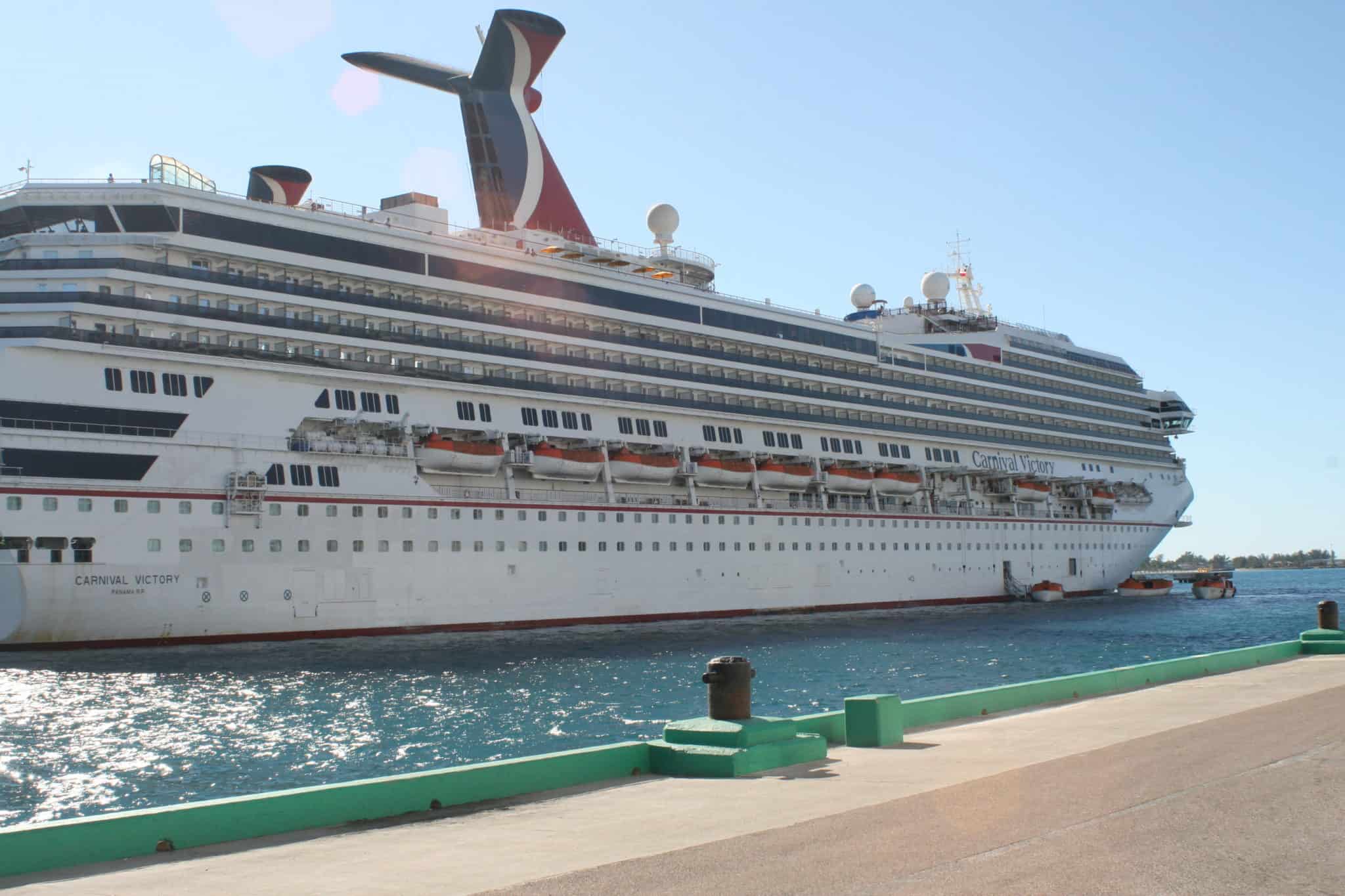 This is not the first time cruise passengers have been associated with credit card fraud. Earlier this year, a woman was arrested after spending over $22,000 to book a Royal Caribbean cruise with eight fake credit cards.
In 2016, three men were using stolen credit cards on Carnival Victory, spending over $25,000. The United States Secret Service was dispatched, and the three men were nabbed at PortMiami.
How do thieves get your card number?
Counterfeit credit cards usually come from devices on top of gas station pump card readers, ATMs, and convenience store readers.
These digital devices look exactly like the keypad, and you'd never know it was fake. Once they have your credit card number and pin or zip code, they can use your credit card as if it were you.