Editor's Note: A day after posting the disclosure-related information discussed below, Carnival Cruise Line released a statement saying it had done so prematurely. For the most up-to-date information regarding the disclosures, click here. 
There's a clearer picture of what a Carnival cruise will look like post-shutdown, as the company has issued details on new protocols designed to minimize the risk of viral transmission aboard its ships.
A Carnival spokesperson tells Cruise Radio that the new policies are part of an industry-wide disclosure process required by the Centers for Disease Control and Prevention's Conditional Sailing Order. 
"This disclosure includes core elements of our return to service plan which will continue to evolve once we receive additional guidance from the CDC," he said. "When we have a final plan, we will update our website and communicate directly with booked guests and travel agents."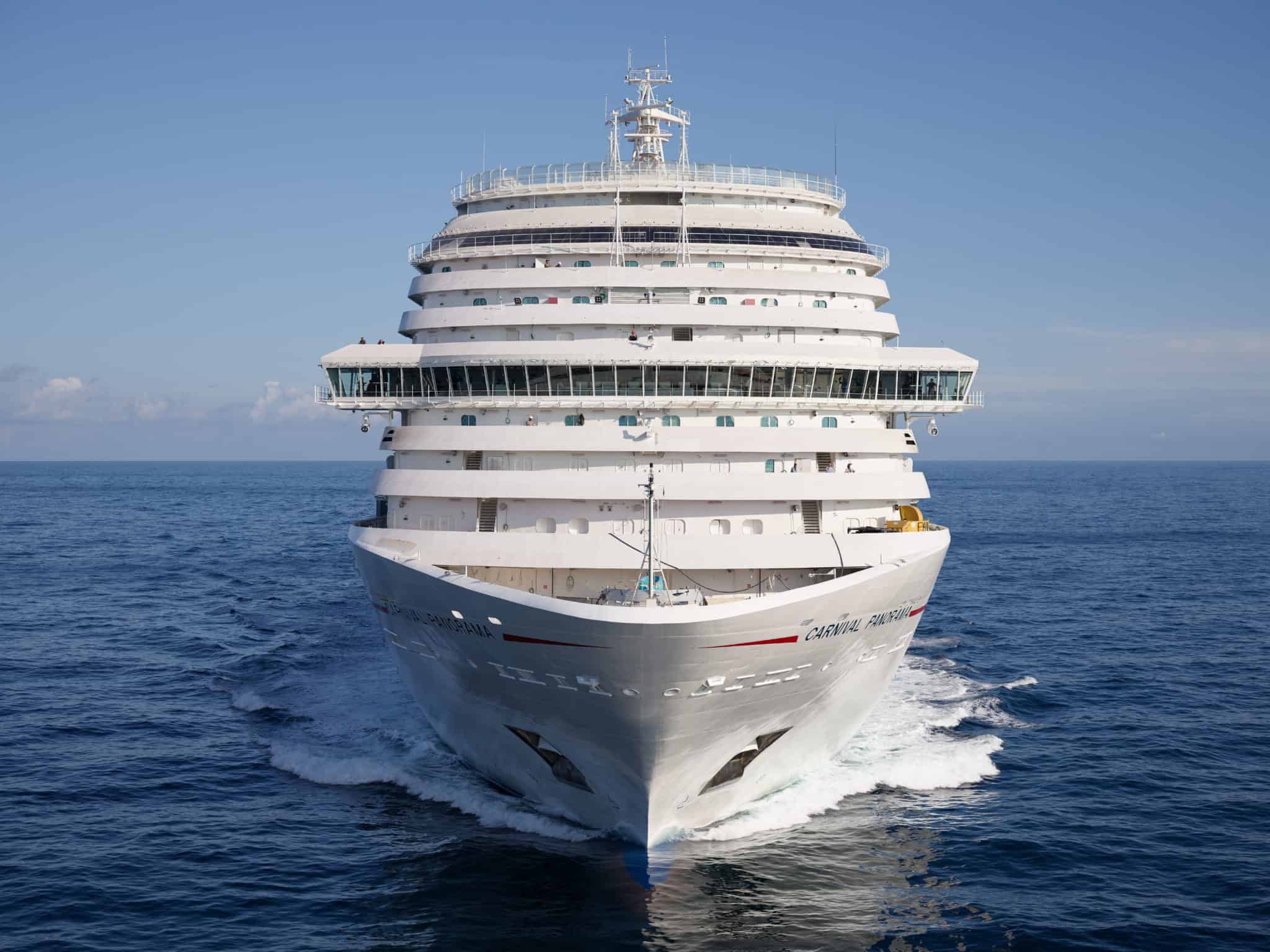 Carnival says the new policies and procedures — which will be mandatory for all guests — were developed based on guidance and directives from health authorities including the CDC, governments in the U.S. and abroad, and additional advice from medical and public health experts. 
The cruise line stipulates that "all guests must read and comply with these Policies and Procedures at all times." It also points out that the rules "are subject to change without notice due to evolving recommendations, requirements, and situational need with regard to COVID-19."
MORE: CDC Rule: Cruise Passengers Will Be Required To Wear Masks
With so much at stake once a return to service is approved — an outbreak could be devastating to future prospects — Carnival guests can expect strict enforcement of rules designed to keep fellow guests, crew, and destination residents safe. Breaking the rules will be costly:
"If a guest is denied boarding or disembarked due to failure to comply with Carnival COVID-19 Policies and Procedures, they will not be entitled to a refund, credit, or compensation of any kind. Guests will be responsible for all costs and fines, including without limitation travel expenses," the new policy states.
Here's a snapshot of key elements of the new Carnival policy.
Arrive Tested & With Proper Documentation
Every guest 2 years of age or older will be required to provide documentation of a negative SARS-CoV-2 test taken between 5 days to 24 hours prior to the date of embarkation. Guests must provide the original document confirming a negative test result that is legible, identifies the approved and licensed testing entity, sample collection date and type of test, and identity of the tested individual.
The cost of that testing will be the responsibility of the travelers. Any further testing performed in the terminal or on board the ship by providers retained by Carnival will be considered included in the cruise fare and there will be no charge to passengers.
All guests will be required to complete a health questionnaire beginning 72 hours prior to the date of embarkation to identify any symptoms consistent with COVID-19 (or other infectious diseases) and any contact with individuals confirmed to have COVID-19 prior to the cruise. As well, all guests will have their temperature taken as part of the boarding process.
Embarkation — By Appointment Only
Only booked guests will be permitted to enter the terminal and boarding area. All guests must complete their online check-in and select an arrival appointment time no later than midnight (Eastern time) prior to their sailing date. Guests must arrive within their selected time to facilitate physical distancing during the check-in and boarding process. Arriving early or late will result in a wait.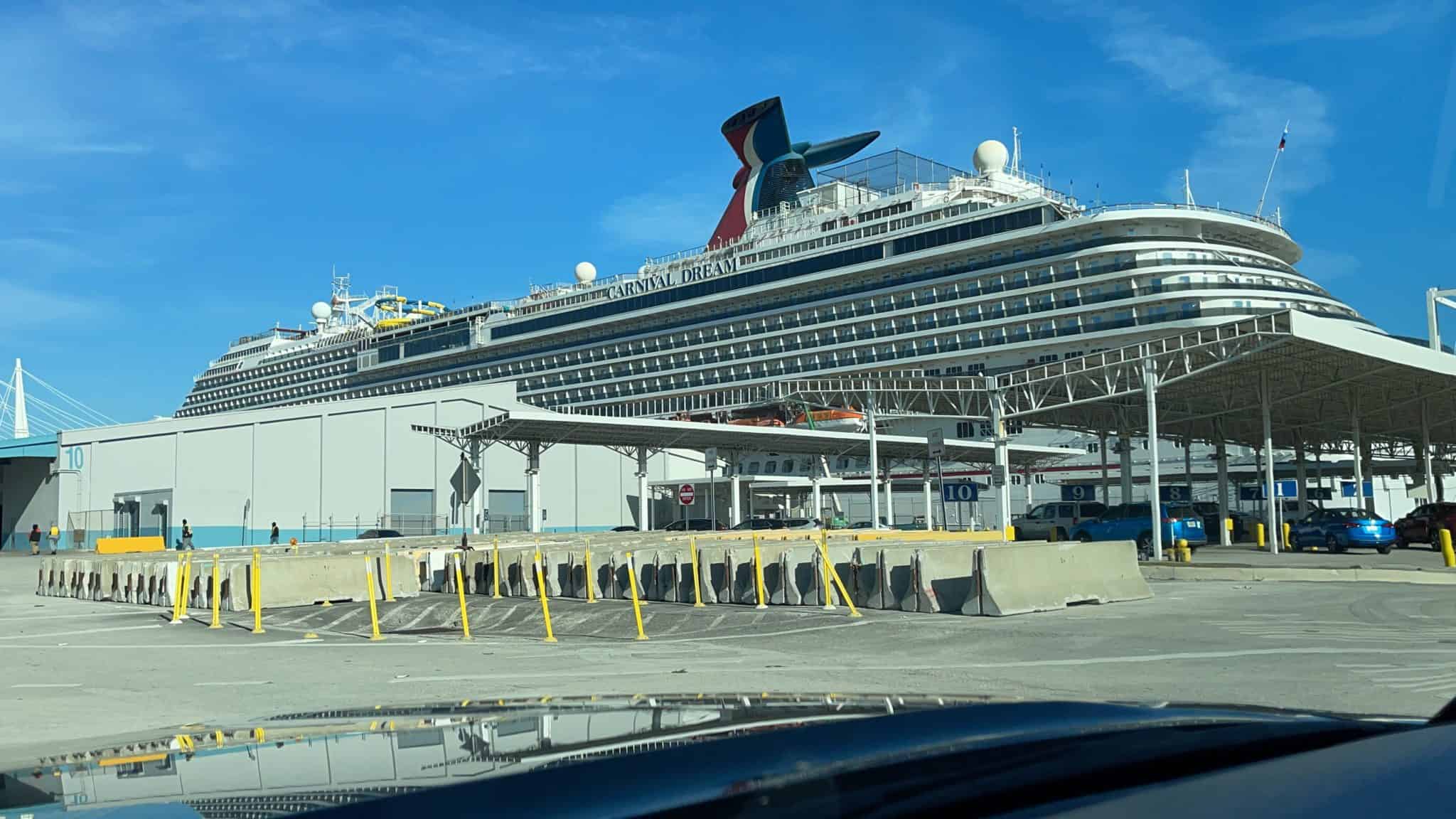 Health Screening During the Cruise
Guests may be required to undergo temperature checks at least daily and must submit to any requested medical screening during the cruise. Temperature checks may also be conducted prior to disembarking at a port of call and before participating in certain onboard activities.
MORE: Why Carnival Cruise Line Wants You Excited About Half Moon Cay
Carnival says every guest has an important duty to immediately report any symptoms consistent with COVID-19 to the ship's medical personnel. "Failure to do so jeopardizes individual health and that of all those on board and others ashore," the line states.
In the event any person on board is suspected or confirmed to have COVID-19, all guests may be required to provide identifying information and information about certain activities engaged in during the cruise so Carnival can perform contact tracing.
Various location tracking technologies may be used to assist in the collection of contact tracing information such as wearables, video surveillance, transaction data, and photographs taken during the cruise. While some will no doubt worry about privacy implications, contact tracing will play a crucial role in limiting spread, should a passenger test positive during the voyage.
Mask Up & Wash Your Hands
All guests over the age of two will be required to wear a mask when indoors except when inside their own stateroom, while eating and drinking seated at a table, and when using the cardio equipment at the gym and physical distancing is maintained. 
Guests will also have to wear a mask outdoors when physical distancing cannot be maintained. Masks should have two or more layers and be worn over the nose and mouth. Gaiters and bandanas are not allowed, and face shields are permitted only when used with a mask.
Hand sanitizers, wipes, and/or handwashing locations will be located throughout the ship and in terminals, and guests will be directed to use them regularly. In addition, guests will be encouraged to use hand sanitizers or washing stations before and after participating in recreational activities, before eating and drinking, and after leaving public spaces.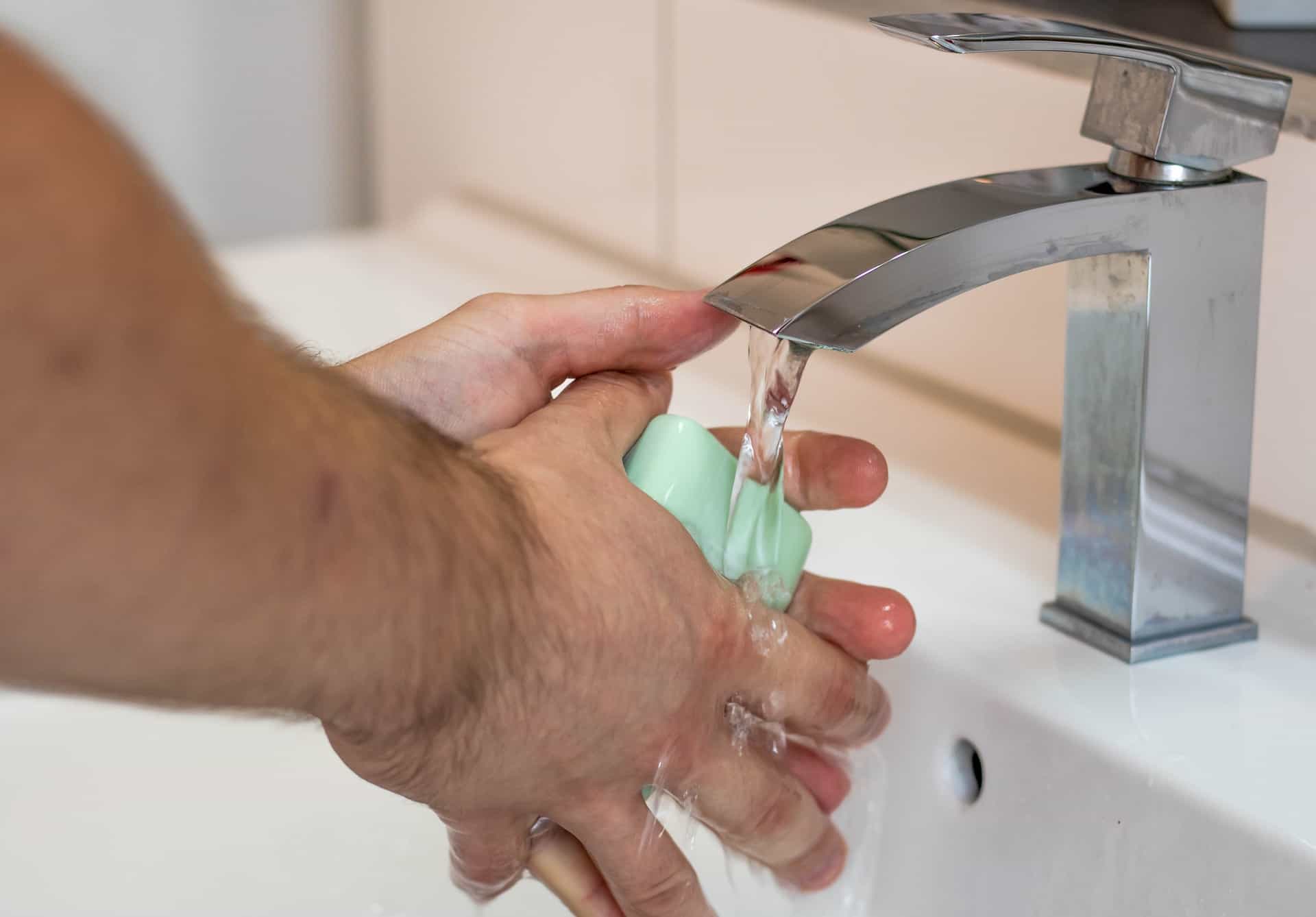 Reservations May Be Required
To maintain physical distancing, Carnival will restrict access to public spaces and venues/activities will operate at reduced capacity. The line says it may use a reservation system for public areas including pools, gyms, casinos, restaurants, bars and entertainment productions. 
Guests can expect appropriately distanced seating in theaters, restaurants and other common venues, modified entertainment showings, and meal services to control capacity as well as other measures. Buffet service will be modified to eliminate or severely restrict self-service items.
Safety-First Shore Excursions
Carnival has worked closely with officials in the ports where its ships will call to develop protocols for passenger excursions. Ensuring the safety of destination communities is critical to a successful restart. The line reserves the right to cancel stops at destinations, should there be concerns about the current local rate of community spread.
MORE: Carnival Posts $2.2 Billion Loss, Says Better Days Ahead
During the initial return to sailing, guests will be restricted to excursions or activities led by vetted tour operators who maintain Carnival's level of COVID-19 controls. Self-exploration or non-Carnival sponsored excursions will not be permitted.
Guests will be able to pre-purchase shore excursions through Carnival.com, the Carnival HUB app, or on board, subject to availability and capacity restrictions.