The Cayman Islands moved into phase two of its cruise resumption plan on April 18, which means that it will no longer be capping the number of cruise ships or cruise ship passengers that visit the port on Grand Cayman.
During the first phase from March 21 to April 17, 21 vessels carrying nearly 75,000 passengers were allowed to stop in Grand Cayman, according to Cayman Compass. Previous to that, ships hadn't called on the Caribbean port in two years due to COVID-19 restrictions.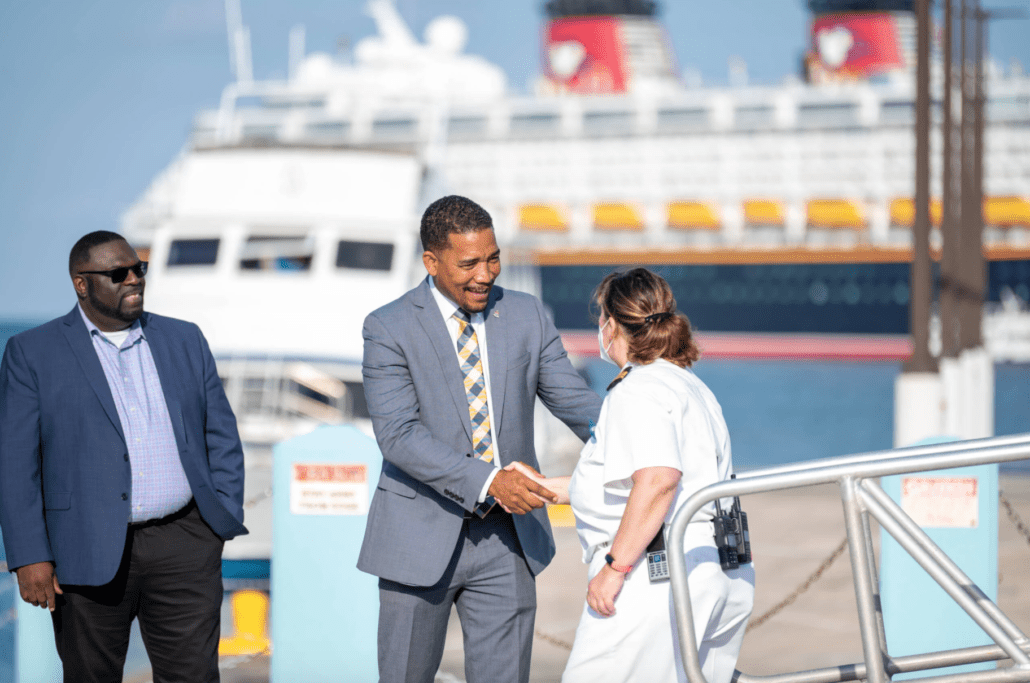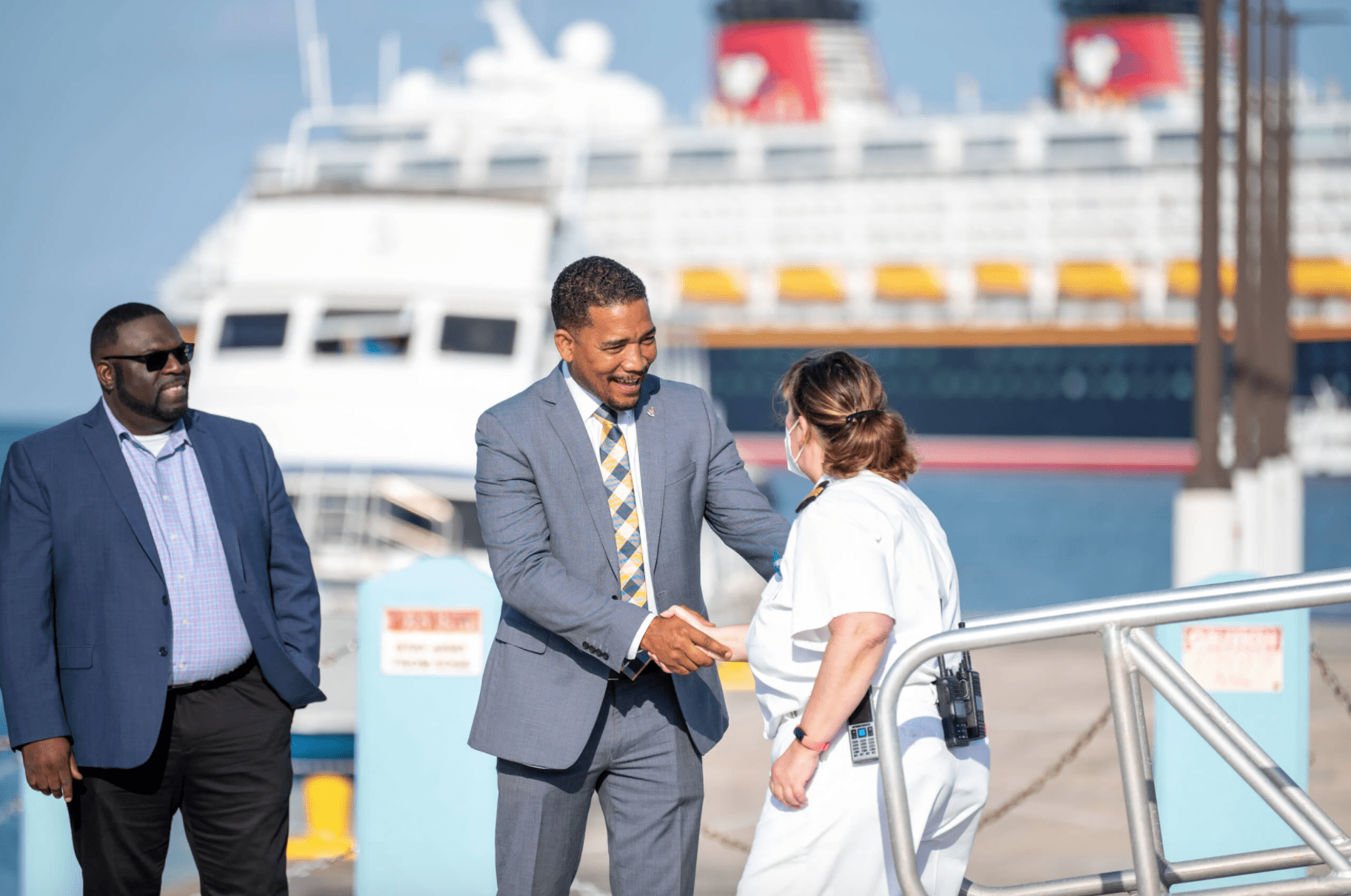 Now that the island is in phase two, ships will revert to the normal process of working with the Port Authority Cayman Islands for approval to dock versus going through the Ministry of Tourism, which was the case for phase one.
All health protocols from phase one will remain in place for phase two. This include the requirement for all passengers 12 and older — guests and crew — to be fully vaccinated to disembark the ship.
Interim Chief Medical Officer of Health Dr. Autilia Newton confirmed that during phase one, there hasn't been a significant change in the number of new COVID-19 cases, and said that "The stringent health protocols implemented by the Cayman Islands Government exceeds the guidelines issued by the Centres for Disease Control (CDC) and have been effective in safeguarding the health of residents."
MORE: Celebrity Cruises Shuffles Two Ships, Announces New Deployments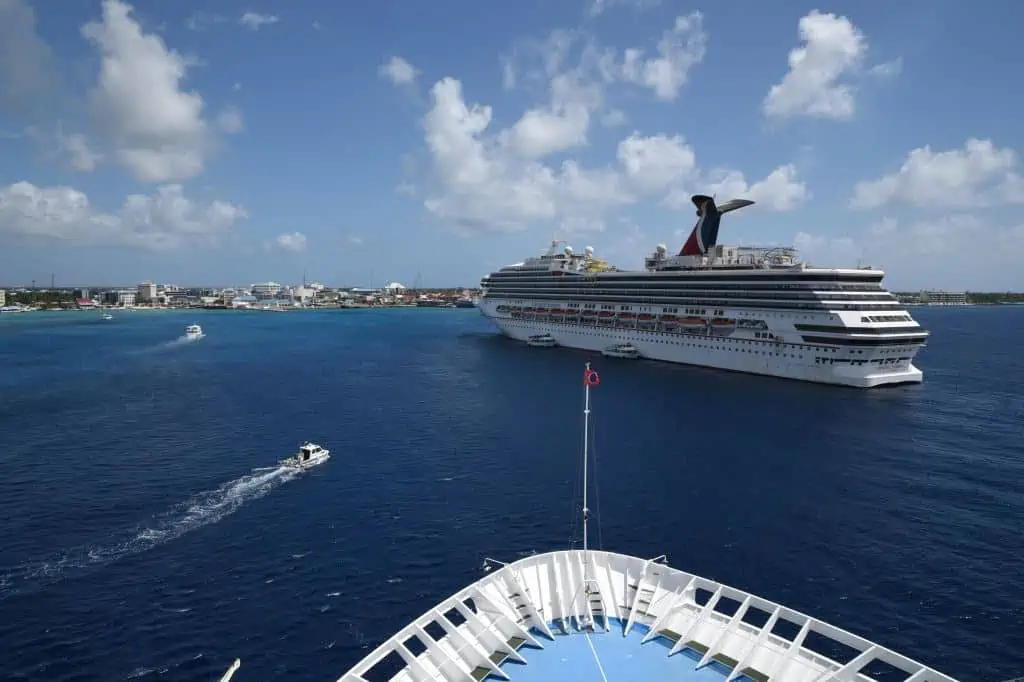 With the resumption of cruising, Grand Cayman has seen a large and immediate increase in business. "Despite the lower ship occupancy and the restricted number of ships, there has been a surge in visitor activity. This indicates a very strong demand from the cruise industry and cruise guests for our Cayman activities." said Troy Leacock, CITA Vice President and Watersports Director.
With that being said, some cruise visitors are having a bit of trouble following the local rules. Based on public feedback about cruise passengers not wearing masks, the Cayman government has requested that cruise lines remind their guests about the indoor mask mandate and social distancing while ashore.
The Cayman Islands government says that phase two will continue until its Long Term Cruise Tourism Strategy is completed, which will be sometime before the end of the year.
Grand Cayman was one of the last ports in the Caribbean to reopen to cruising when Disney Magic docked there on March 21.
READ NEXT: First Cruise Ship Since 2020 Ban Arrives In Australia