Last month, we reported that Carnival Cruise Line was preparing to introduce new menu items across its fleet. Since then, the Florida-based cruise operator has successfully rolled out its revamped dishes aboard the Carnival Dream and, more recently, Carnival Conquest.
The latest update to the menu is a collab between Carnival's in-house chefs and Emeril Lagasse, celebrity chef, and the company's newly appointed Chief Culinary Officer.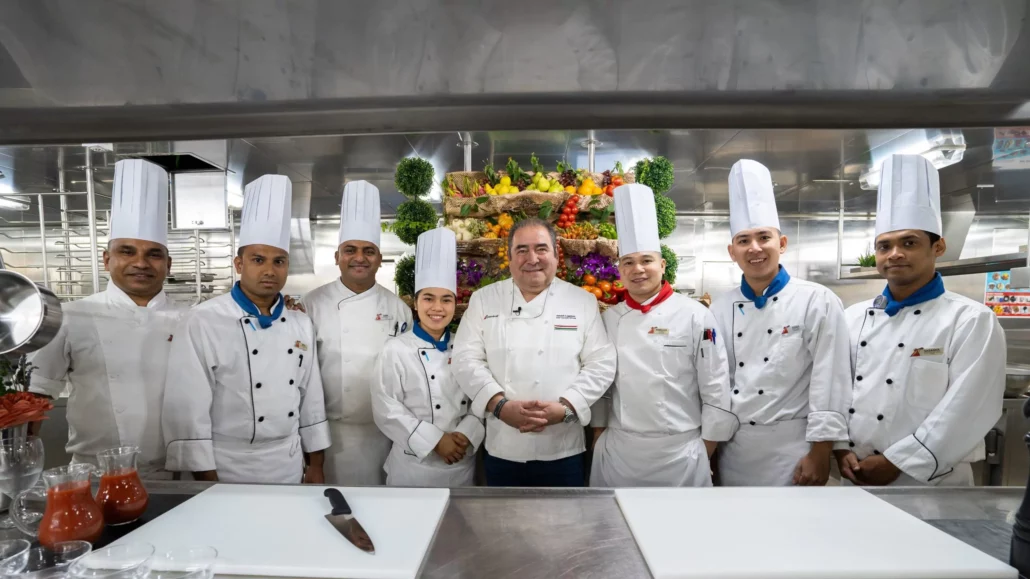 Here's a glimpse of their updated menu to whet your appetite.
Foodies who are excited about Carnival's new menu can expect a variety of meats, seafood, cuisines, and savory sauces to entice their tastebuds, such as:
Roasted duck rolls
Hawaiian shrimp poke
Pappardelle with braised lamb
Grilled swordfish
Cornish game hen
New salad entrees and desserts
Besides dozens of new items, cruisers can also avail of a special dining room menu called "Emeril Selects," personal recommendations from Emeril Lagasse. Offering an "elevated dining experience," selected dishes include beef carpaccio, crab and shrimp cake, barbeque salmon, and coffee-glazed roast duck.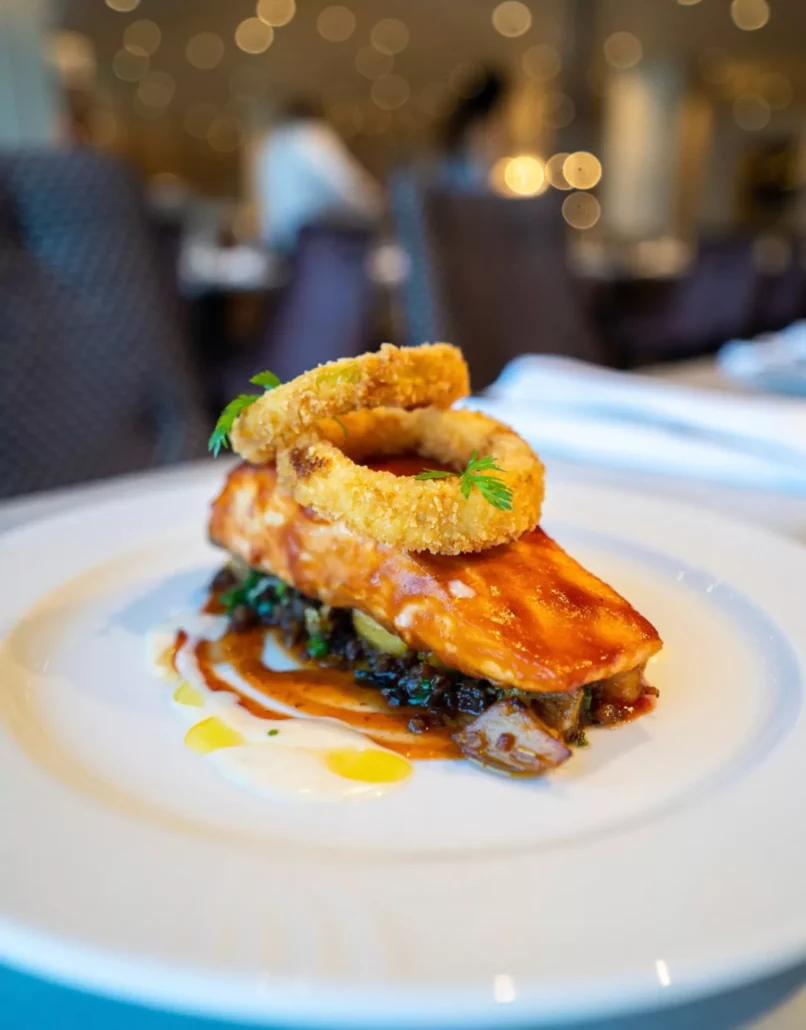 According to Lagasse, these new dishes will revitalize the Carnival dining experience and strengthen its international offerings, "Food is an ever-evolving art, so our approach to the dining room offerings is to infuse a selection of new dishes, feature more international flavors and complement the Carnival classics our guests love. …these dishes were very well received by our guests on Carnival Dream, so we are very excited to roll them out to the Carnival fleet."
Will the New Menu Be Available on Your Carnival Cruise?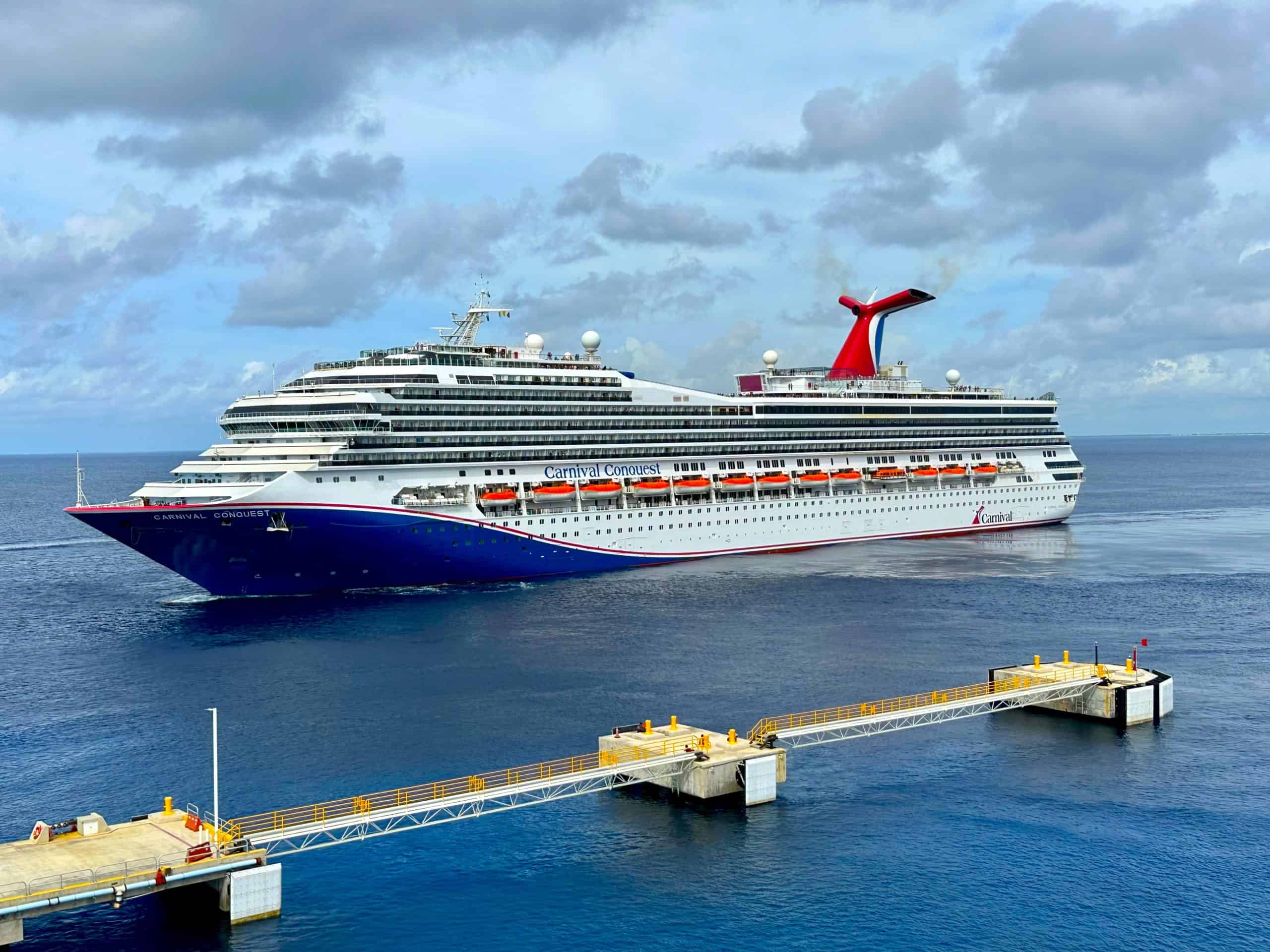 Carnival has decided to introduce its revamped menu in stages, meaning new vessels will begin offering them every month until they're available across the entire fleet. So far, the updated dining options are available on Carnival Dream and Carnival Conquest.
By August, passengers of Carnival Conquest, Carnival Sunrise, Carnival Horizon, Carnival Radiance, Carnival Vista, and Mardi Gras can also sample the carefully curated dining room options.
The rollout for Carnival cruise ships that homeport in the United States will be complete by early next year. The line's Australia-based vessels are scheduled to adopt them late next year.
Despite these changes, passengers can still look forward to classic Carnival favorites like warm chocolate melting cake, escargots bourguignon, stuffed mushrooms, and 12-hour braised short ribs.
Go Deeper: View and Download the New Carnival Dining Menus Here