Cruise Cruise Line menus undergo an extensive makeover every few years. The changes make some guests wary, while others are happy to see the new choices in the main dining room.
The new Carnival Cruise Line menus have been introduced with assistance from chief culinary officer/celebrity chef Emeril Lagasse.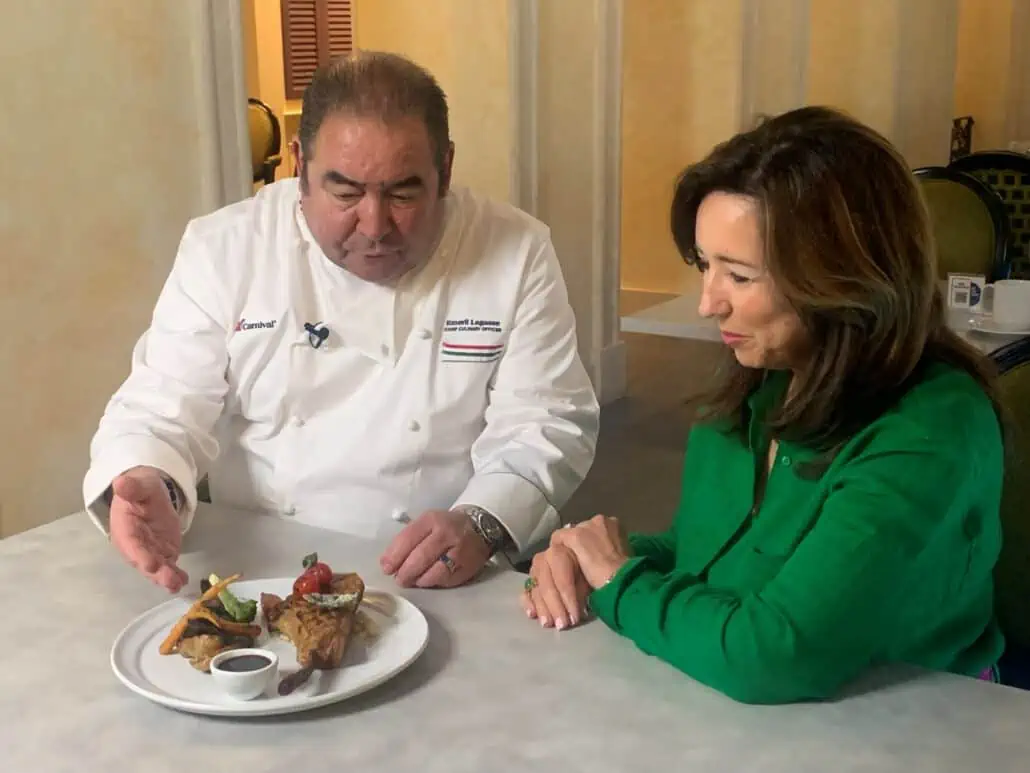 Read on to find out what's changed, which items come with an added charge, and why the menu being rolled out might not be the final version.
New Carnival Cruise Line Menus
The new Carnival Cruise Line menus were introduced in June of 2023 aboard the Carnival Dream, with the line saying they will have a fleetwide rollout over several months. So what do the new menus look like? Here are some of the new main dining room offerings.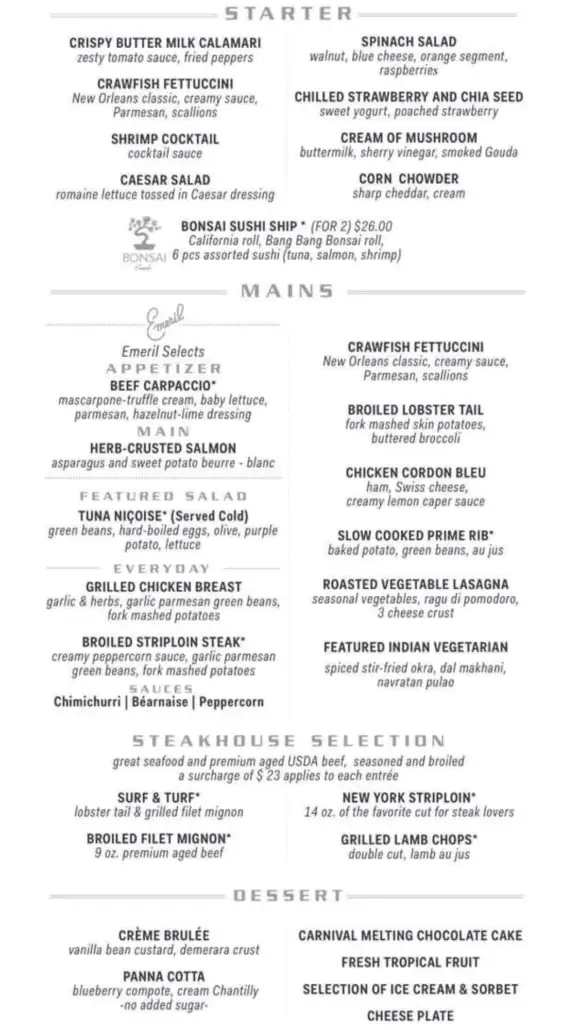 How Often Do Carnival's Menus Change?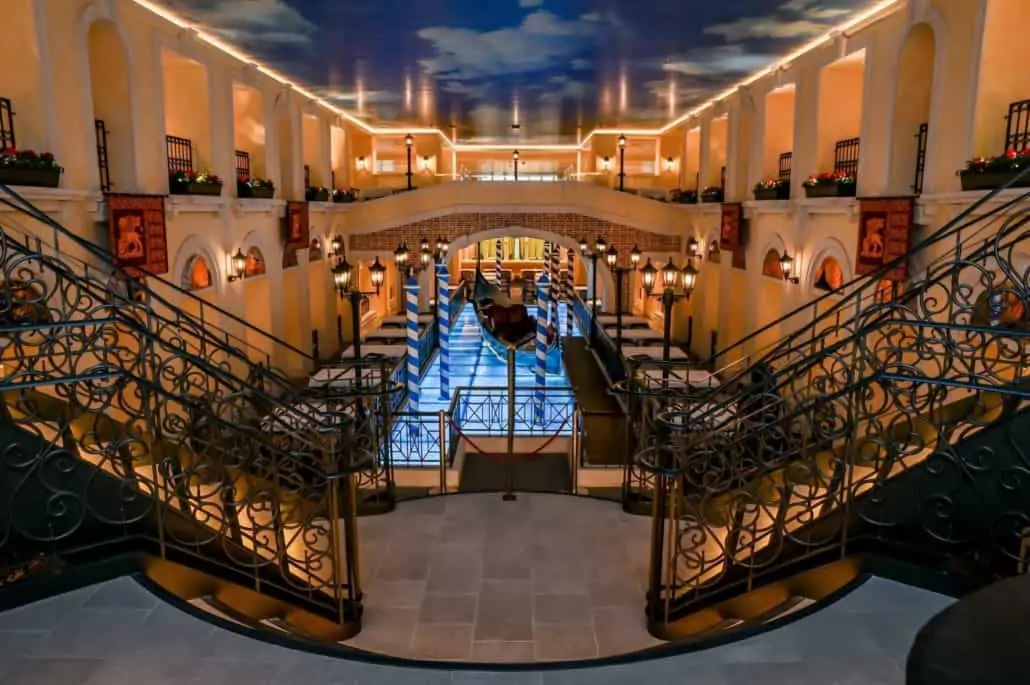 While Norwegian Cruise Line has recently experimented with a set menu — meaning the same selections would be offered every night of a sailing — Carnival continues to offer a different menu each night of the cruise.
This means that a cruiser could quickly eat in the complimentary dining room every night of their sailing without ever ordering the same thing twice.
Because overhauling menus is such a significant undertaking, it makes sense that Carnival would want to introduce the menus on a few ships to receive feedback and consider making changes before finalizing them and rolling them out across the entire fleet.
What Kind of Food Is Served In Carnival's Main Dining Room?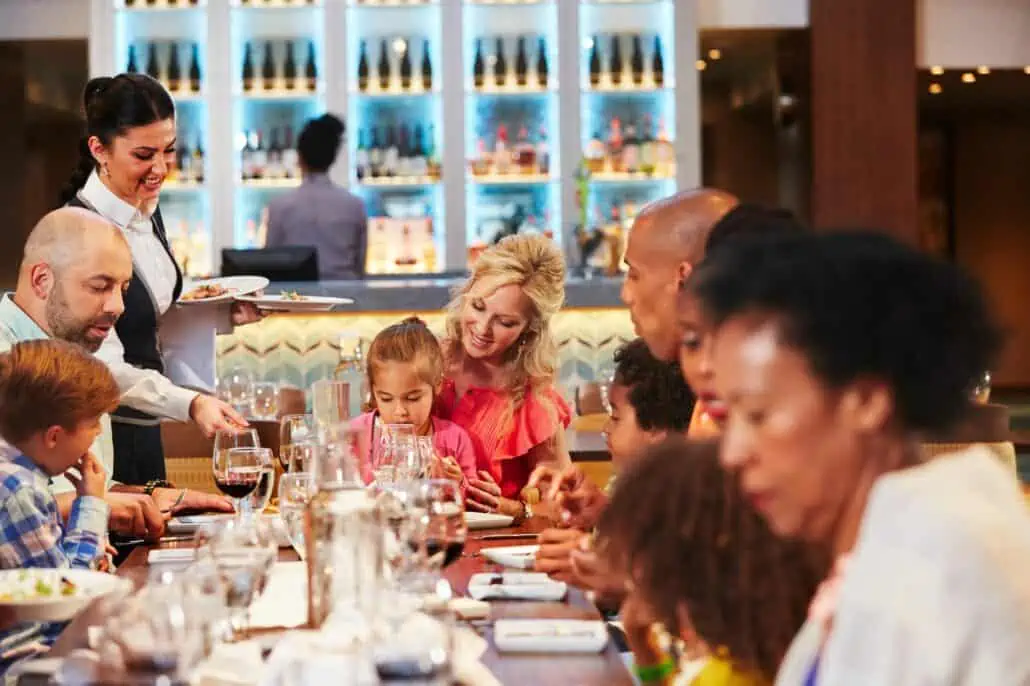 Because nearly every passenger will enjoy at least a few meals in the main dining room — and those guests have diverse tastes — it's important that menus feature something for everyone.
That holds when looking at starters, entrees, or desserts. While you won't find anything involving molecular gastronomy, you'll find steak, fish, salads, soups, and vegetarian offerings… pretty much what you expect on any cruise line.
In revealing details about the menus, Carnival President Christine Duffy said "nearly 60 new entree presentations" were featured over a week.
Of course, the keyword there is "presentations."
In other words, you aren't finding 60 entirely new entrees on the revised menus, but rather some which are entirely new, and others that were previously offered by have been tweaked in one way or another.
So what makes these new Carnival Cruise Line menus different? A few things.
So let's break things down by section.
Starters (appetizers)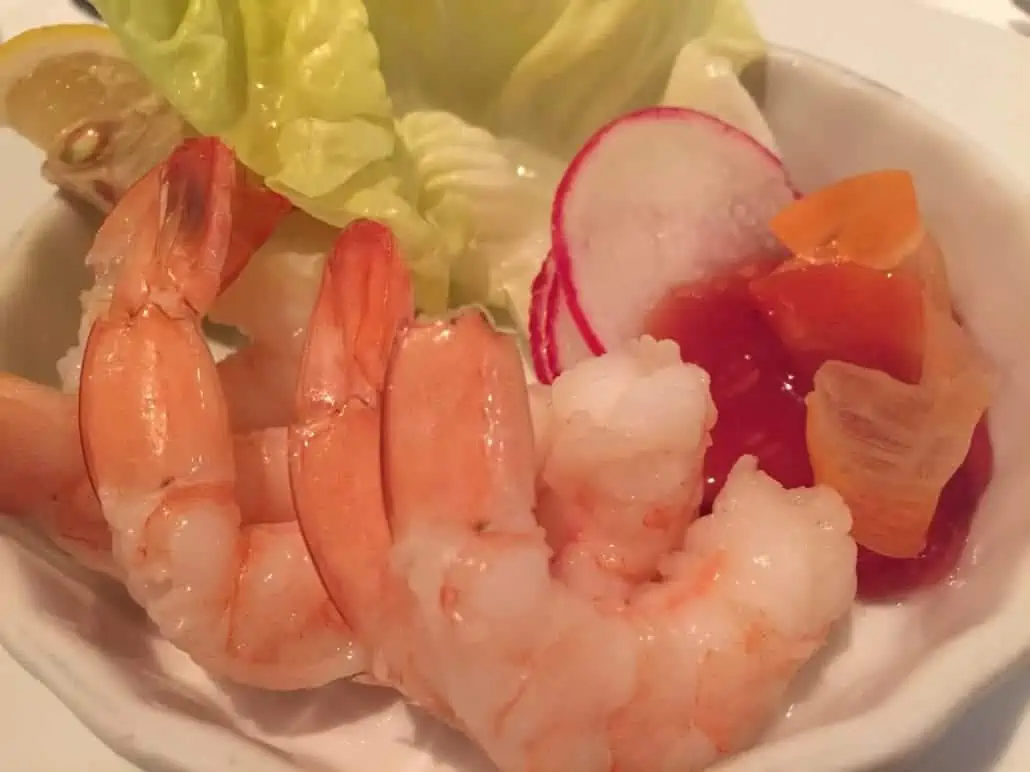 One of the first things we noticed is that you'll find a smaller portion of one of the main entrees offered as an appetizer each day.
For example, on one of the dinner menus, the Pappardelle with Braised Lamb is listed as an appetizer and also, further down, as an entree.
You'll find favorites like a shrimp cocktail, Caesar salad, and roasted tomato soup elsewhere. Again, these will vary each night.
Most entree items on Carnival Cruise Line menus can be ordered as an appetizer, for an entree, or an entree for the appetizer. You just have to ask the wait staff.
Bonsai Sushi Ship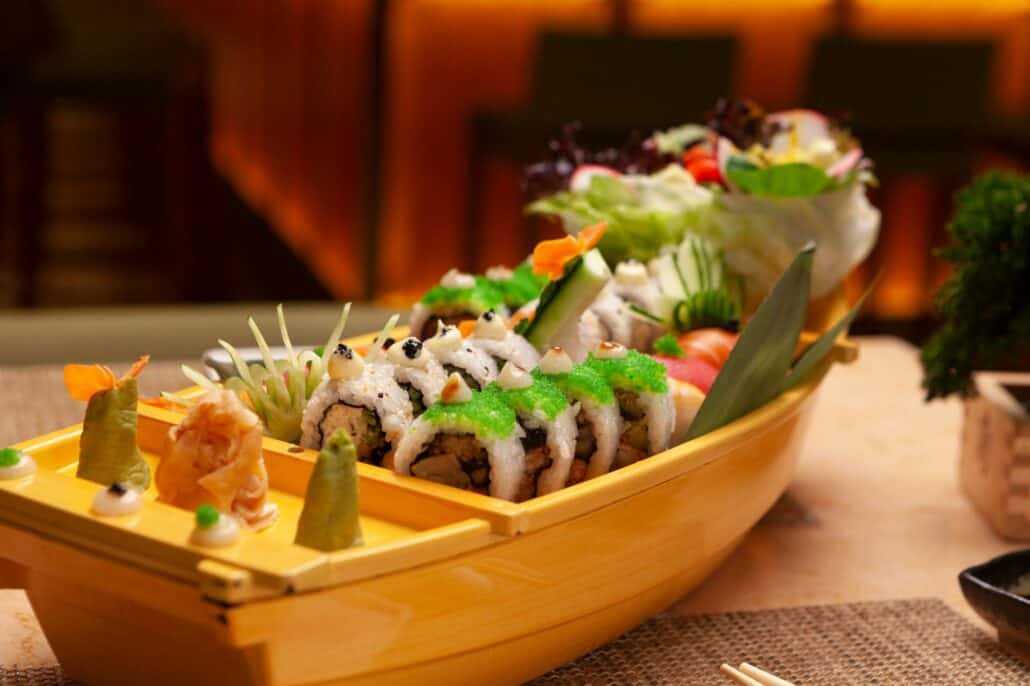 This is the first of two sections offering for-fee dishes you would typically find in specialty restaurants. The Bonsai Sushi Ship For Two includes a California Roll, Bang Ban Bonsai Roll, and six pieces of assorted sushi.
The cost is $26, with an 18 percent service charge automatically added.
Emeril's Selects is now on Carnival Cruise Line menus
If there's one section that we're most excited about, it might be this one. Each night, an appetizer and entree specifically created by Lagasse can be found here.
One evening, the appetizer was Beef Carpaccio, with the entree being Herb Crusted Salmon. On another evening, the Emeril Selects choices were a Cerviche Crudo appetizer and a Jambalaya Pasta for the entree.
Although Lagasse does have stand-alone, for-fee venues on several of the newer ships (Carnival Celebration, Mardi Gras, the upcoming Jubilee), the Emeril Selects offered in the main dining room are complimentary.
Main entrees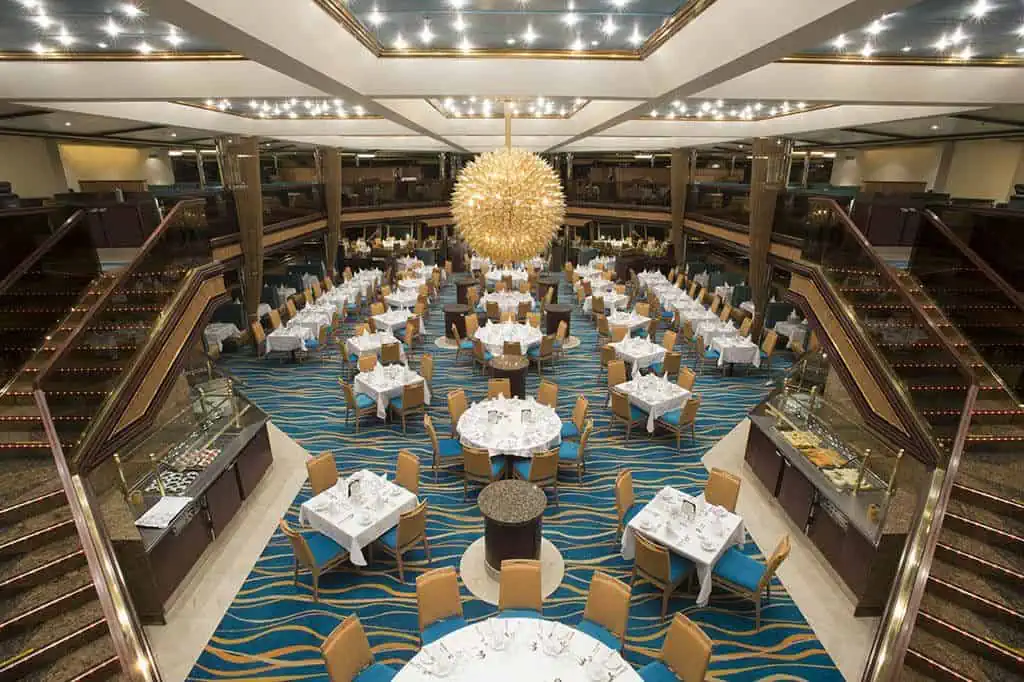 As expected, this is where you'll see a variety of dishes covering the gauntlet on the Carnival Cruise Line menus, from Seafood Newburg to Beef Wellington.
But this is also where you'll find the "Featured Indian Vegetarian" option, which changes each evening, and other vegetarian options, such as Baked Vegetable Au Gratin.
Several of the entrees are downright intriguing. For example, the Roasted Artichoke, Potato, and Cheesecake. That's right, cheesecake. And vegetarians can enjoy an Herb Crusted Stuffed Portobello Mushroom.
Featured Salad
The menu will feature a specific entree salad each evening, something cruisers have requested for years.
As with the entrees, the selection here changes nightly. But it is important to note that in this case, "salad" does not equate to "vegetarian."
For example, one menu's Featured Salad is the Ultimate Cobb Salad (which includes chicken and bacon). Another featured salad is the Smoked Salmon with Farro and Goat Cheese.
Everyday Selections
This section only offers two entrees, and they do not rotate. One is the Grilled Chicken breast, while the other is the Broiled Striploin Steak.
This is the perfect section for those who've maybe been eating a little wildly all day (or all week!) and want something very basic. Or, for the picky eater who wants one of these things every night. (No judgment!)
Steakhouse Selections on Carnival Cruise Line menus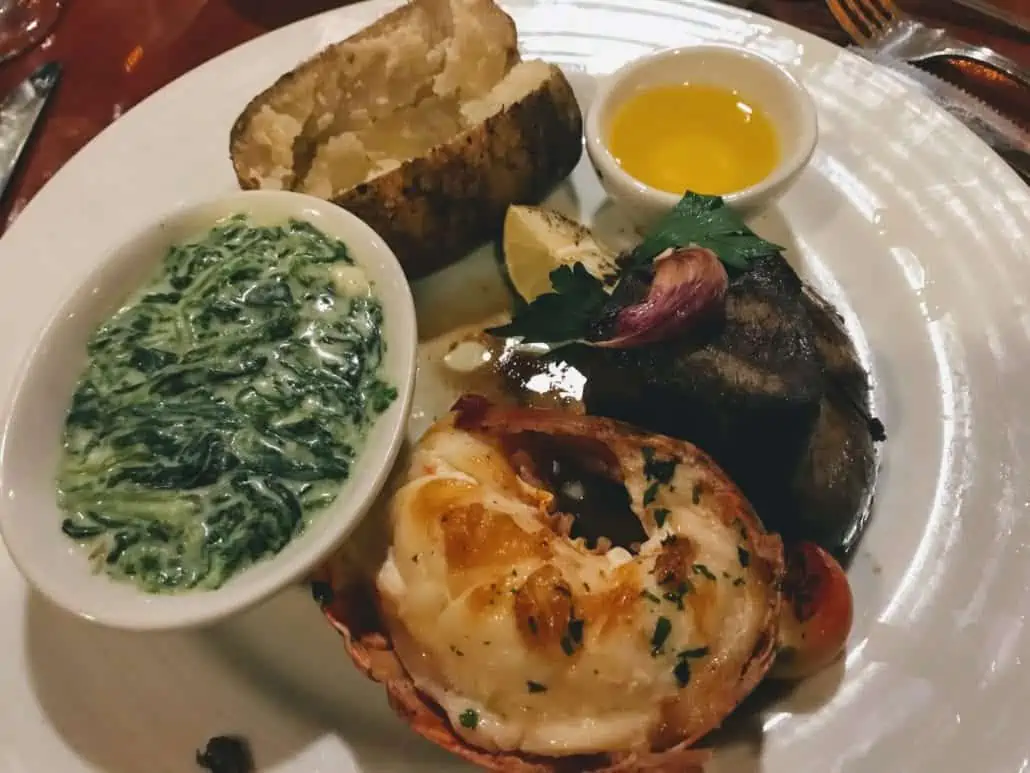 This is the second of two sections on the new menus featuring for-fee items normally found in specialty restaurants.
Here, four entrees do not rotate and are available each night. Surf & Turf, Broiled Filet Mignon, New York Strip Loin Steak, and Grilled Lamb Chops are those items.
These are available for $23 per entree, with an 18 percent service charge automatically added.
Dessert on Carnival Cruise Line Menus
Yes, the Carnival Melting Chocolate Cake is available every night. This is, after all, one of the most popular items to ever hit a cruise ship menu.
The menu also features nightly fresh fruit and a selection of ice cream and sorbets. Other items on the menu rotate, including treats like Panna Cotta and Hazelnut Mousse. One change that not everyone loves — and some have campaigned to have changed — is that the Cheese Plate is only offered one night as a dessert.
Carnival is also working out new vegetarian menus for breakfast, lunch, and dinner that are expected to be rolled out sometime in 2023. These new menus are still in the development stages.
Carnival Kids Menu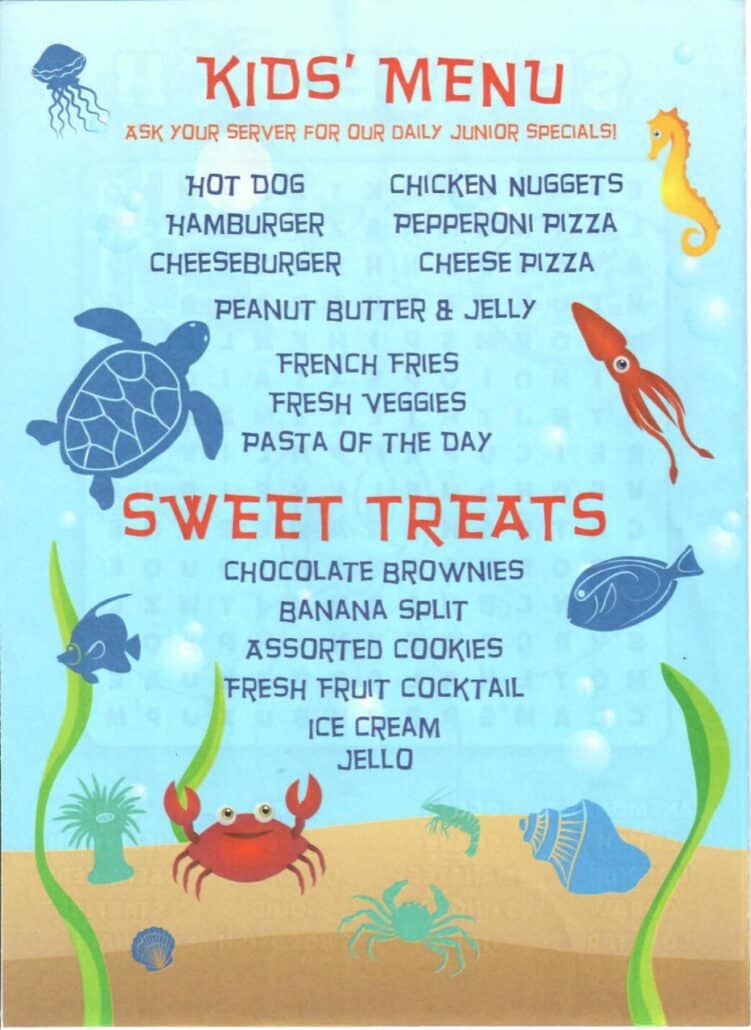 Given that Carnival Cruise Line proudly proclaims it carries more families each year than any other operator, you can bet that they know how to satisfy hungry (and potentially picky) young eaters when meal time rolls around.
When it comes to entrees on the kid menu at Carnival, there are plenty of choices that kids will love, such as grilled cheese sandwiches, burgers, hot dogs, and pizza.
Translation: Exactly the kind of foods kids love! But of course, children can always order off the regular menu… and we've known more than a few adults to order off the menu meant for kids!
Of course, Carnival Cruise Line is happy to accommodate your child's specific dietary needs or preferences. Just let your waiter know, and they will work with the kitchen to create a delicious meal that meets your child's needs.
What Else You Need to Know About Carnival Cruise Line Menus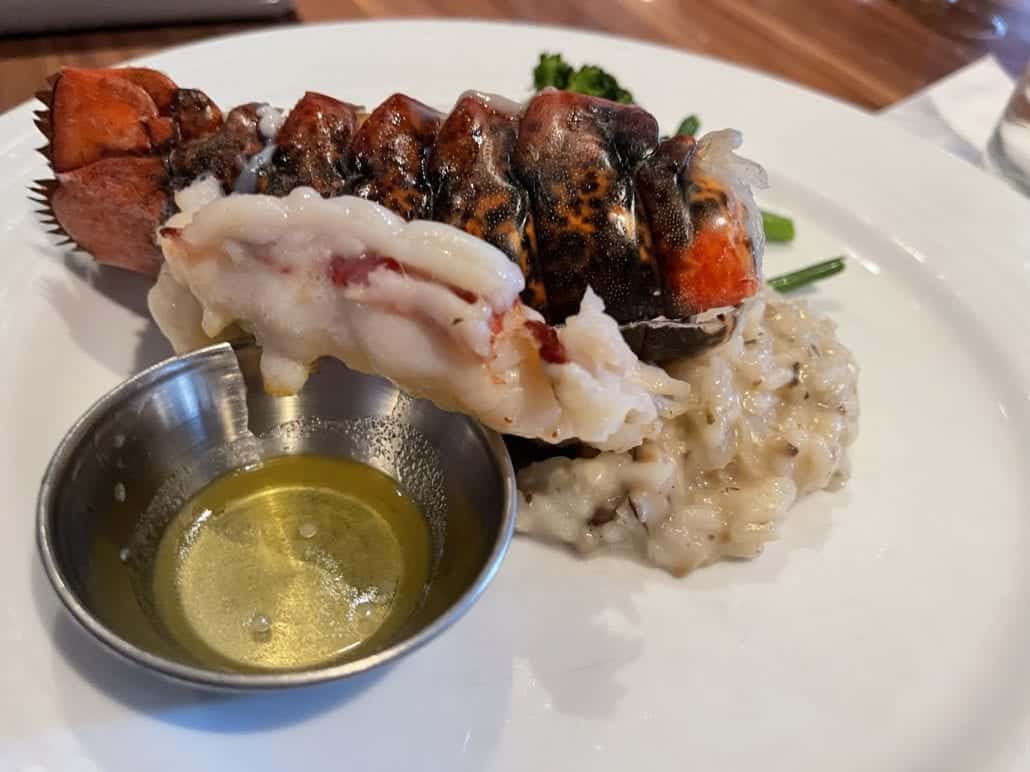 To reduce waste, the new menus now state that there will be a five-dollar charge for the "third entree or more." In other words, they're complimentary if you want to order two entrees. If a third dish catches your eye and you want to try it, you can do so, but for five dollars.
Carnival is enforcing this, as I ordered three lobsters on my last cruise and was charged a $5 fee for the third entree.
However, this same charge does not apply to appetizers or desserts. When asked on Facebook, Carnival's Brand Ambassador, John Heald, told his followers that selections in both categories were "unlimited."
As always, guests can order beer, wine or cocktails from their server in the main dining room, and the Cheers! drink package is accepted here as in all other venues on board the ship.
Of course, if these new menus don't look appetizing, you can always go to Guy's Burger Joint before 6:00 p.m., the buffet, or one of the other dining venues available on the ship. And if you still aren't happy with the offerings at the Lido Marketplace buffet, there is always room service.
Download the New Carnival Cruise Menus [PDF]
Night 1 Sample Menu
Night 2 Sample Menu
Night 3 Sample Menu
Night 4 Sample Menu
Night 5 Sample Menu
Night 6 Sample Menu
Night 7 Sample Menu
Sample Kids Menu
Dig Deeper: The Ultimate Guide to Carnival's Main Dining Room