Royal Caribbean formally introduced Hideaway Beach on Thursday, an adults-only escape on Perfect Day at CocoCay in The Bahamas. It will be available starting January 2024, as an adults-only experience on the private island.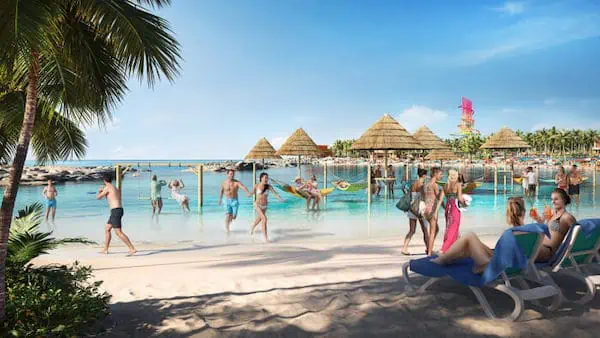 At Hideaway Beach, adults will enjoy the ultimate kid-free island experience with two pools, designated areas for drinks and snacks, 20 private cabanas, a DJ, VIP perks, and more.
This beachfront haven is located on the northwest shore of Perfect Day at CocoCay and is exclusively for adults 18 and up, offering an all-day retreat.
Earlier this year Royal Caribbean's CEO Jason Liberty said during an earnings call that they would be increasing the capacity at Perfect Day to 13,000 guests.
What is Hideaway Beach and where is it located on Perfect Day at CocoCay?
Hideaway Beach is the first adults-only escape on Perfect Day at CocoCay, Royal Caribbean's private island in The Bahamas. It is located on the island's south side, near the Coco Beach Club.
What are the amenities available at Hideaway Beach?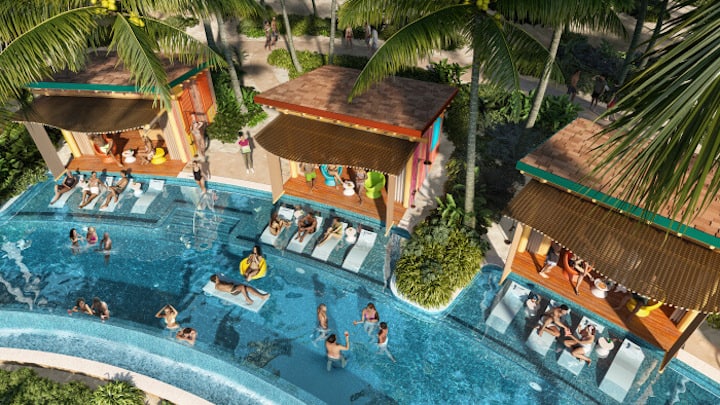 Hideaway Beach offers a variety of amenities for adults looking to relax and unwind.
These include:
Complimentary beach chairs and umbrellas
Beachside bar with premium cocktails and frozen drinks
Elevated dining options at the exclusive Skipper's Grill
Private bathrooms and showers
Tranquil ocean views
How much does Hideaway Beach cost?
Pricing will vary based on the season, between $39-$89 per guest.
Can children visit Hideaway Beach?
No, Hideaway Beach is exclusively for adult guests aged 18 and over.
Is Hideaway Beach included in the cost of a Perfect Day at CocoCay visit?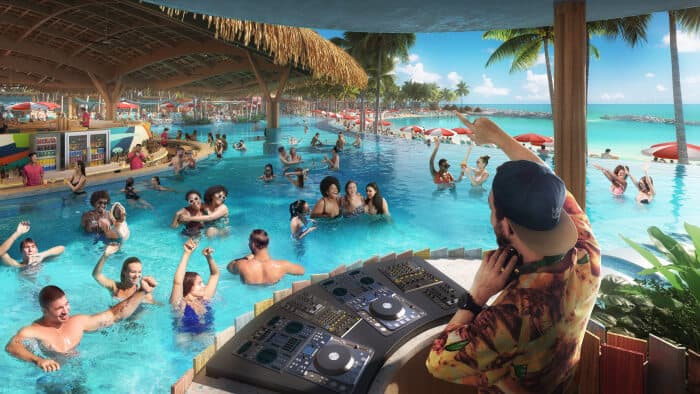 No, this is a premium experience and requires an additional fee to access. Guests can purchase access to Hideaway Beach online or onboard the ship.
What other adult-only areas are available on Perfect Day at CocoCay?
Perfect Day at CocoCay offers several other adult-only areas, including:
Coco Beach Club: An exclusive beach club with an infinity pool, overwater cabanas, and a Mediterranean-inspired restaurant.
Oasis Lagoon: A Caribbean-themed pool with swim-up bars and private cabanas.
Chill Island: A tranquil beach area with crystal-clear waters and white sand beaches.
Are there any discounts available for visiting Hideaway Beach?
Royal Caribbean occasionally offers discounts and promotions for Hideaway Beach access. Guests can check with the cruise line or travel agent for current specials.
About Perfect Day at CocoCay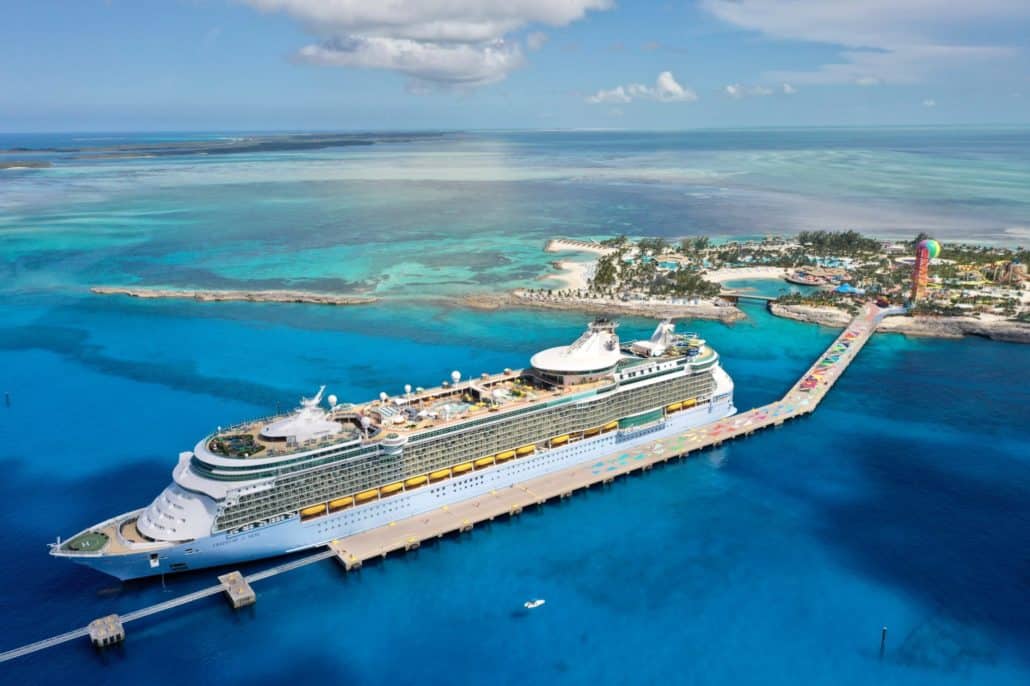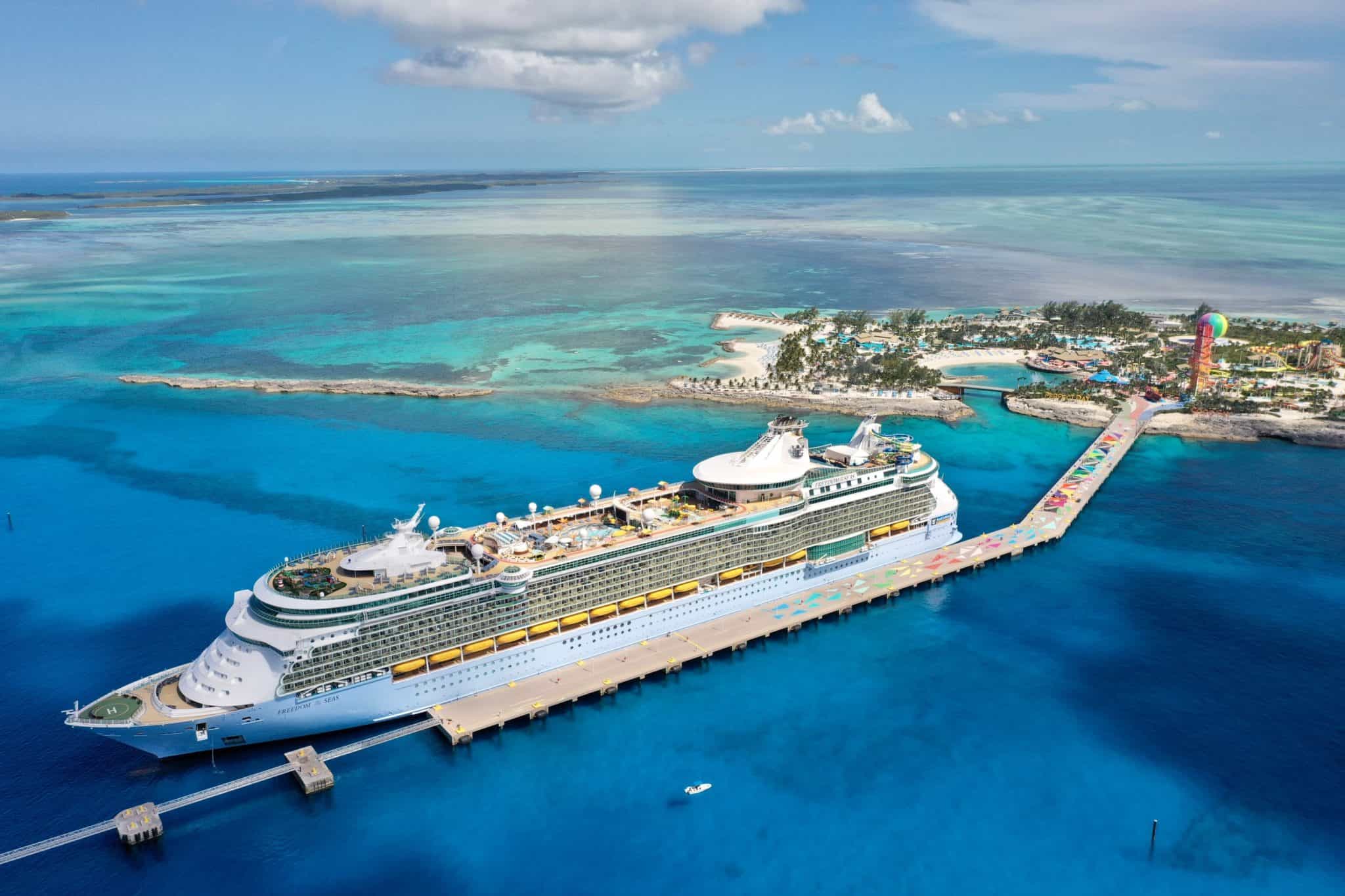 Royal Caribbean's Perfect Day at CocoCay was transformed into a thrill-seeker's paradise in 2019. The island underwent a massive $250 million refurbishment, which included the addition of a water park, zip line, helium balloon ride, and other beachfront areas.
Thrill WaterPark, situated on the island, is the Bahamas' largest water park and North America's highest water slide, the Daredevil's Peak. The park also offers a wave pool, lazy river, and a play area for children.
RELATED: 15 Tips for Visiting Perfect Day