At a press briefing and dinner event in Juneau, Holland America Line debuted three new dishes from Culinary Council Member Chef Ethan Stowell, which were developed with the Alaska Seafood Marketing Institute (ASMI).
This is the first formal relationship of its kind between the institute and a major cruise line. ASMI is a public-private partnership between the State of Alaska and the Alaska seafood industry, established to foster economic development of the state's renewable natural resource.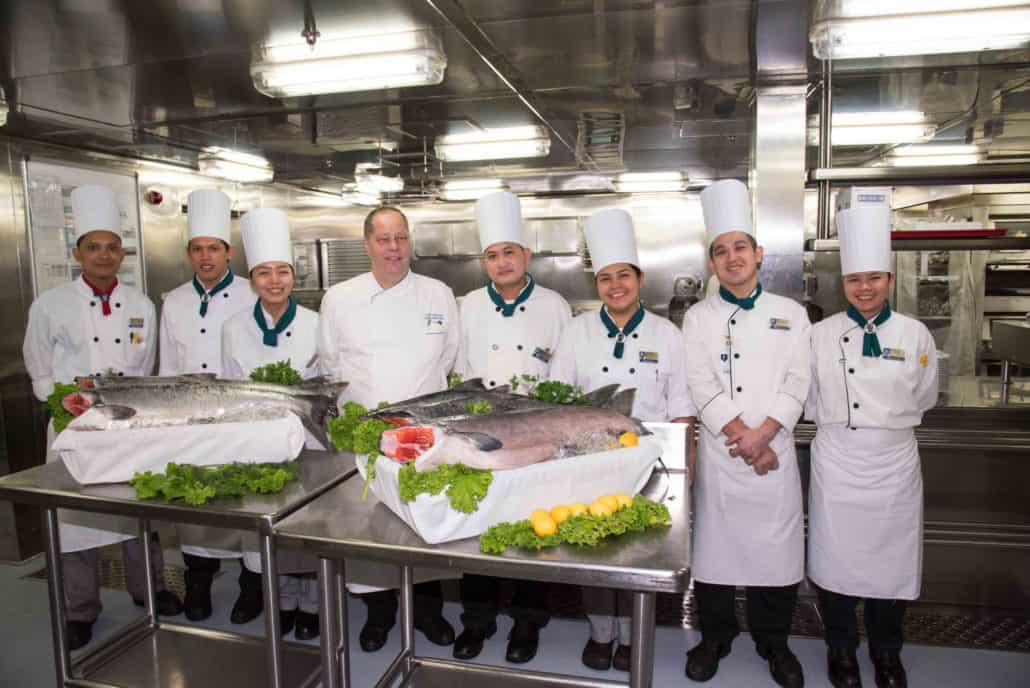 The event was held at Twisted Fish Co. before moving on board Nieuw Amsterdam for an exclusive dinner in the ship's Pinnacle Grill steakhouse.
Key attendees included Chef Ethan Stowell; Holland America Line vice president of revenue management and Alaska Travel Industry Association board member Dan Rough; ASMI executive director Jeremy Woodrow; Alaska Sen. Jesse Kiehl; Alaska Rep. Sara Hannan; and Alaska commercial fishing representatives and local leaders to demonstrate the breadth of Alaska's seafood.
Chef Stowell's new creations will be featured in the main dining room on all six of Holland America's ships that are sailing in Alaska this year. They include a fried Alaska cod sandwich with malt vinegar aioli and savoy cabbage slaw; Alaskan salmon chop with cucumber, tomato, avocado, bacon, and green beans; and roasted fennel crusted Alaska halibut with artichokes and Taggiasca olives.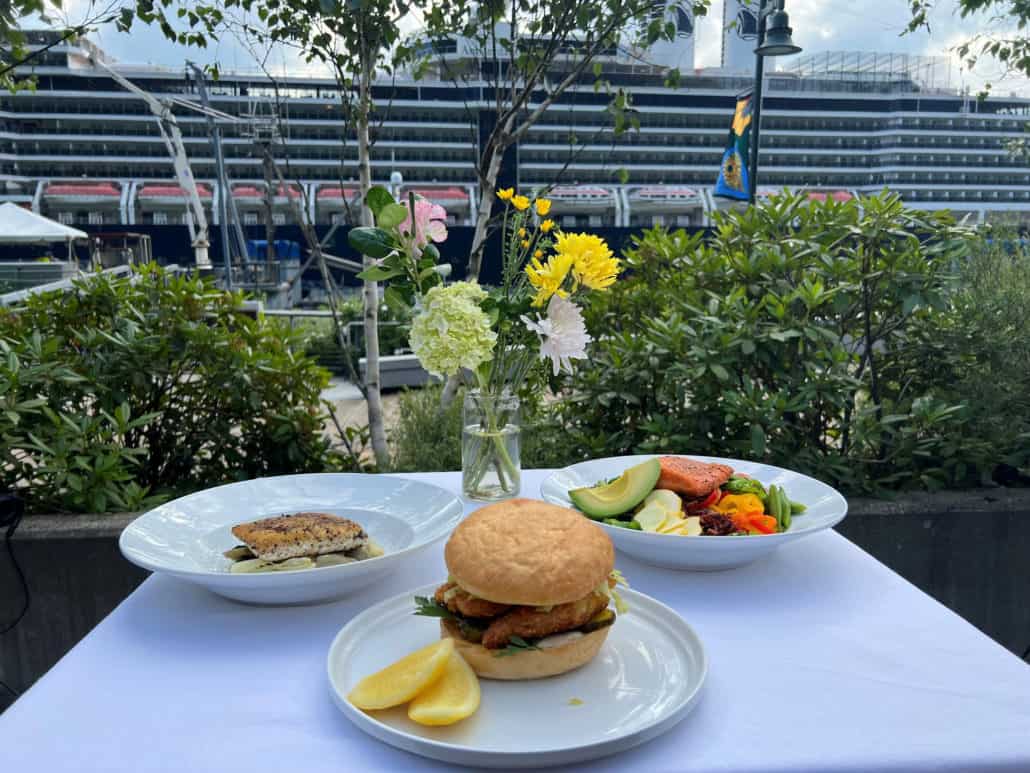 Throughout the partnership, the cruise line and ASMI will bring guests closer to Alaska's waters and the stories of the people behind the fish, from harvesters to processors to chefs. It's part of the line's "Alaska Up Close" initiative. In addition to the new dishes, future programming will include other new recipes, destination and cooking demonstration videos, and Alaska seafood trivia.
MORE: Overview: Experiencing Glacier Bay, Alaska on a Cruise
"As we continue to increase the awareness of wild and sustainable Alaska seafood, we are excited to work with an Alaska-focused brand like Holland America Line and will be working closely to grow the collaboration," said ASMI's Woodrow. "The first activation with Chef Stowell beautifully incorporates wild Alaska seafood into the menu and will give guests a taste of the unrivaled bounty that only Alaska can offer."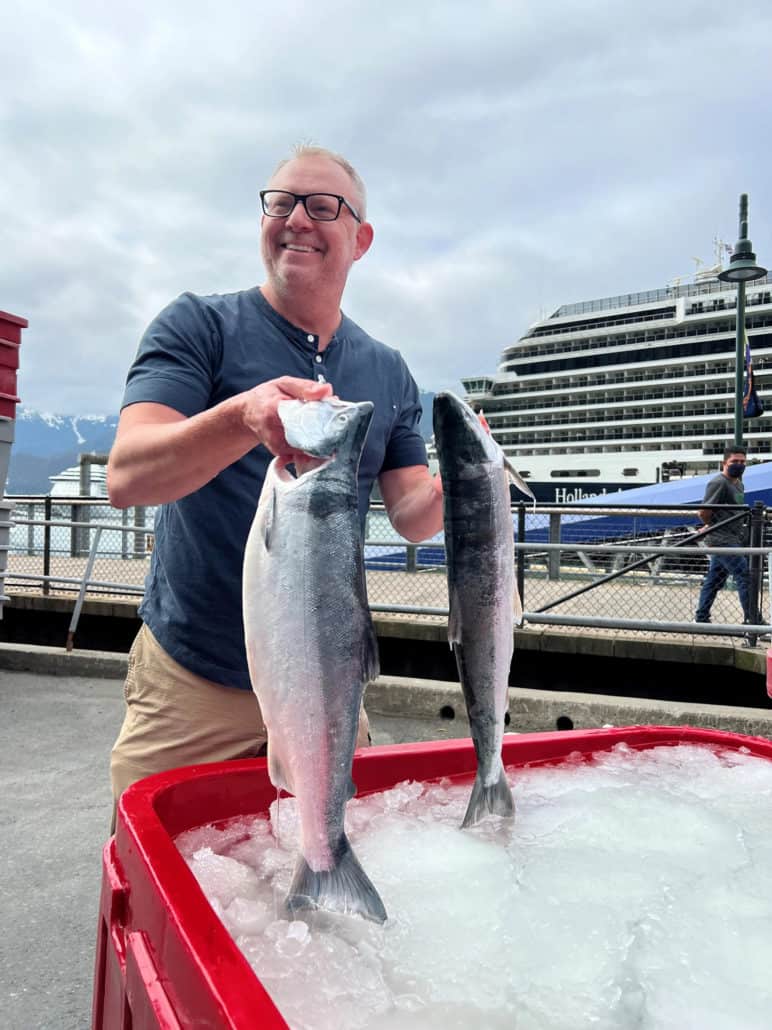 Holland America purchases and serves over 5,000 pounds of wild Alaskan seafood per Alaska cruise, comprising:
More than 2,000 pounds of Alaska salmon consumed on each cruise with a different dish offered each evening in restaurants and a salmon bake buffet taking place once during the sailing.
More than 1,000 pounds of Alaska cod are served on each sailing with varied dishes served throughout the ship.
More than 800 pounds of Alaska halibut provisioned for each cruise. Halibut is featured each evening in the Pinnacle Grill specialty restaurant along with other dishes served during the cruise in other restaurants.
More than 500 pounds of Alaska rockfish, 400 pounds of Alaska flounder, and 200 pounds of Alaska black cod (also known as sablefish) are consumed during a cruise with multiple dishes on the dinner and lunch menus in various restaurants.
More than 400 pounds of Alaska pollock purchased for each cruise.
READ NEXT: Norwegian Drops Pre-Cruise COVID Testing on Select Sailings