Knowing what to pack and how much to pack can be tricky when going on an Alaskan cruise, especially if you are used to living in the hot, humid Florida heat like me. In the summertime, temperatures hang in the 50-60's fahrenheit, and it's usually overcast. Here is a list of items to make sure to pack before heading on your cruise to Alaska.
Clothing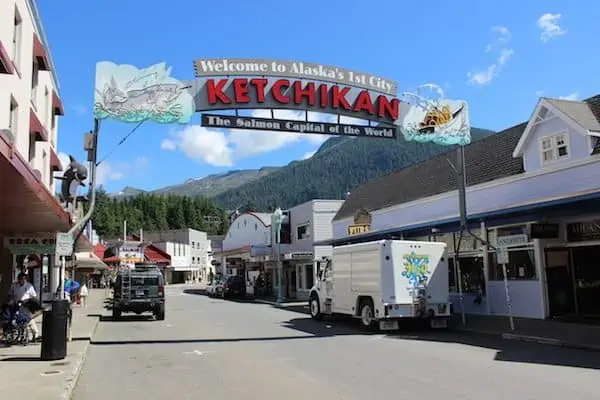 1. Layers!
The best way to pack when you are not sure how cold it might get is to pack so you can dress in layers, making it easy to add or subtract clothing to adjust to the temperature. The temperature in Alaska changes depending on the time of day, where you are, and what you are doing. Walking around town can cause you to work up a slight sweat, while going to the see the glaciers will call for some bundling up. Port days are usually longer, so you want to make sure you are prepared for the whole day.
2. Comfy closed toed shoes
Depending on how active you are, there is a lot of walking to be done in Alaskan ports. For example, I find it refreshing to take the walk into town versus riding a bus. Towns are also very walkable while you shop and dine. Almost every excursion requires closed toe shoes, and you want to be as comfortable as possible. Also, Alaska has a lot of rain so make sure your shoes have good treading and are good for all weather.
3. Comfortable flexible clothes
With all the walking and adventurous excursions, you want to make sure you can easily move in your clothing. Climbing into helicopters, hiking through the wilderness, ziplining, and kayaking are all examples of the types of excursions you might do on your trip. When on the ship, there are plenty of times you might find yourself lounging on the decks or your balcony whale watching or just viewing mountains. You are definitely going to want lounge pants, a hoodie, and warm pair of socks to cuddle up in. Comfort totally beats looks when it comes to choosing your clothes for a voyage in Alaska. In Alaska, you'll want to be comfortable with surf lifestyle clothes, shoes & accessories.
Miscellaneous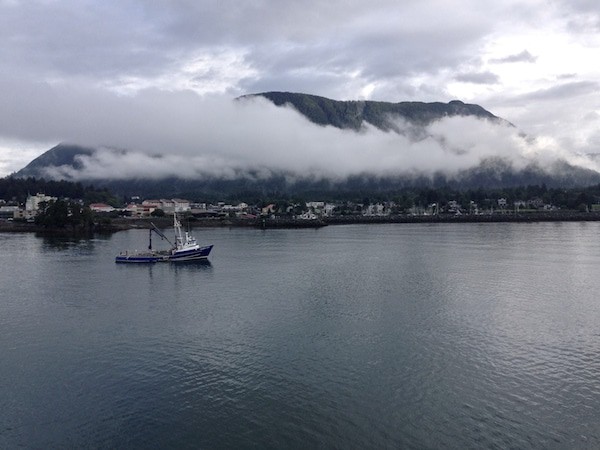 1. Umbrella/rain jacket
Rain is likely in the forecast daily in Alaska, so you will want to be prepared with a rain jacket, umbrella, or poncho. The ship does not sell umbrellas, so you are stuck without until you get into town. You don't want a little rain stopping you from enjoying your port, so make sure you are prepared.
2. Binoculars
There are so many opportunities when sailing to see whales and other wildlife. If you have a pair of binoculars, make sure to pack them. These will also come in handy during some of the excursions.
3. Cameras
There are lots of memories to be made on an Alaskan cruise. You will experience things that are once in a lifetime opportunities. Make sure to pack a camera so that you can capture those memories.
4. Motion Sickness Remedies
The Pacific Ocean is a little more rocky than the Atlantic (motion wise!). Also note: there are many excursions offered that involve a plane, helicopter, or train ride. From experience I can tell you those little planes move a lot in the wind when flying over glaciers! Dramamine, ginger, or motion sickness patches are some good things to bring if you have even the slightest concern that the movement will be a problem.
5. A Water Bottle
Water on the ship can get expensive, and the ports aren't much cheaper. To make sure you stay hydrated and save some money, bring a reusable water bottle with you.
6. Bug spray
I noticed mosquitos when walking back to the ship at night from one of the towns. A small can of bug spray or your favorite insect repellant essential oils will be useful to have on port days.
7. Sunglasses
Don't let the overcast sky fool you. You don't want to be stuck squinting while whale watching. Bring your sunglasses!
8. Backpack
A backpack is useful to have on port days when exploring. It's good to keep jackets, rain gear, fluids, and other needed items close by.
What are some of your must-haves when packing for a cruise to Alaska?
Pin this!