The original port schedules for many larger cruise ships planning to visit Skagway, Alaska this year are likely to be altered due to a large rock high above the dock there.
Last summer, rockslides from the hill above Skagway's railroad dock forced cruise lines to cancel some of their scheduled stops there through the end of the season. New mitigation measures have been put into place since then to curb the rockslides and catch further falling rocks, and, according to KTOO, borough manager, Brad Ryan says cruise companies seem mostly satisfied with those measures.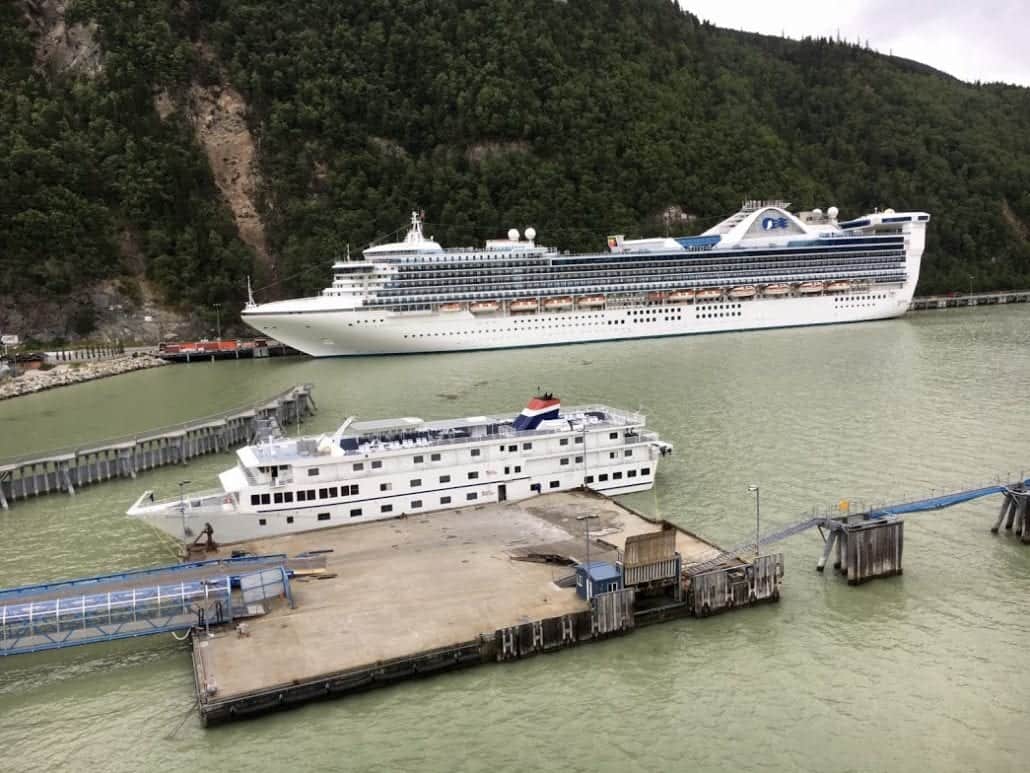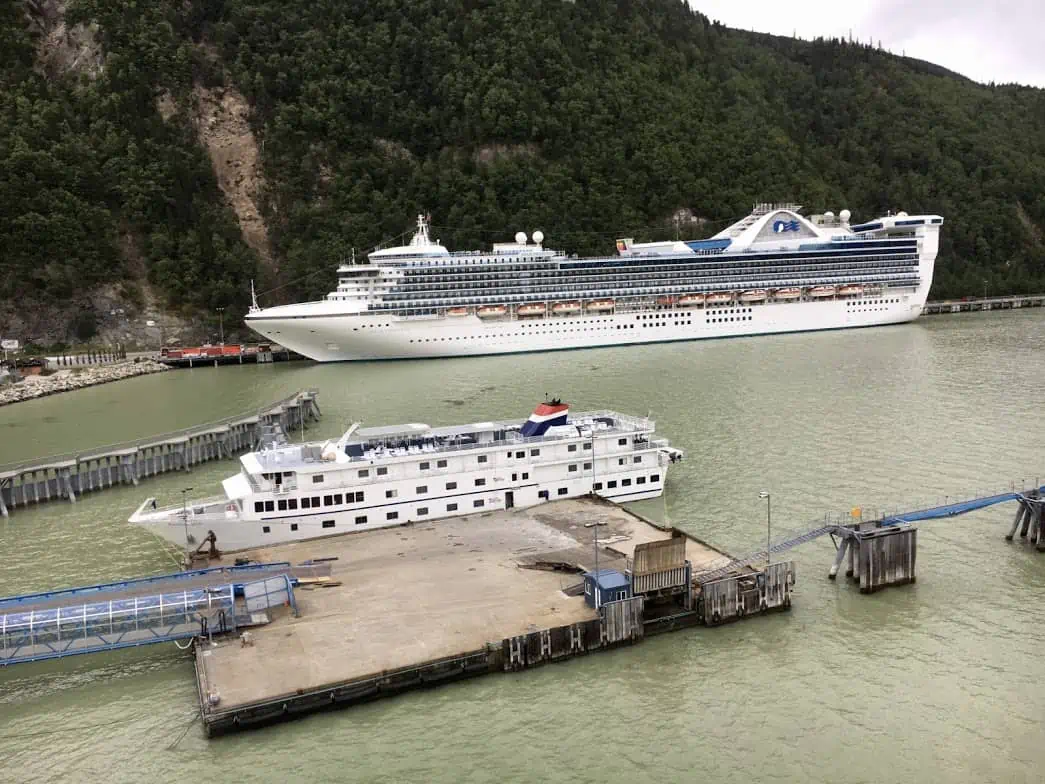 However, one large rock — nicknamed "ship rock" by locals because of its resemblance to a ship's bow — could still fall, and cruise lines are reconsidering their docking schedules because of it. It looms over a short section of the dock that's closer to town. The rest of the dock is long enough to accommodate two cruise ships as long as one of them is small. But some days on the port's schedule this year called for two larger ships to share the dock space, which would put one of them in the path of the rock — should it decide to fall.
Because of this, cruise lines are shortening the port stay for some of their itineraries so that they can trade off with the other ship scheduled for the same day, each docking a half day in Skagway. "The cruise lines have indicated that there are certain days that they are going to hot berth," Ryan said. "Which means one ship will come in early, be here for about six hours or so, it will pull off, and then the second ship will come in and be here from about two o clock until the evening."
MORE: Oceania Cruises Offering Free Land Extensions on Select Itineraries
The arrangement may be necessary to do about 50 times this season, but lines are also looking at solutions to allow bigger ships to fit into the shorter space. "They are ordering more bollards, trying to slide the ships back," Ryan continued. "They are talking about coming in and flipping around so that the port side goes to the dock. There is a whole bunch of conversations trying to cut those hot berths down — nobody wants it."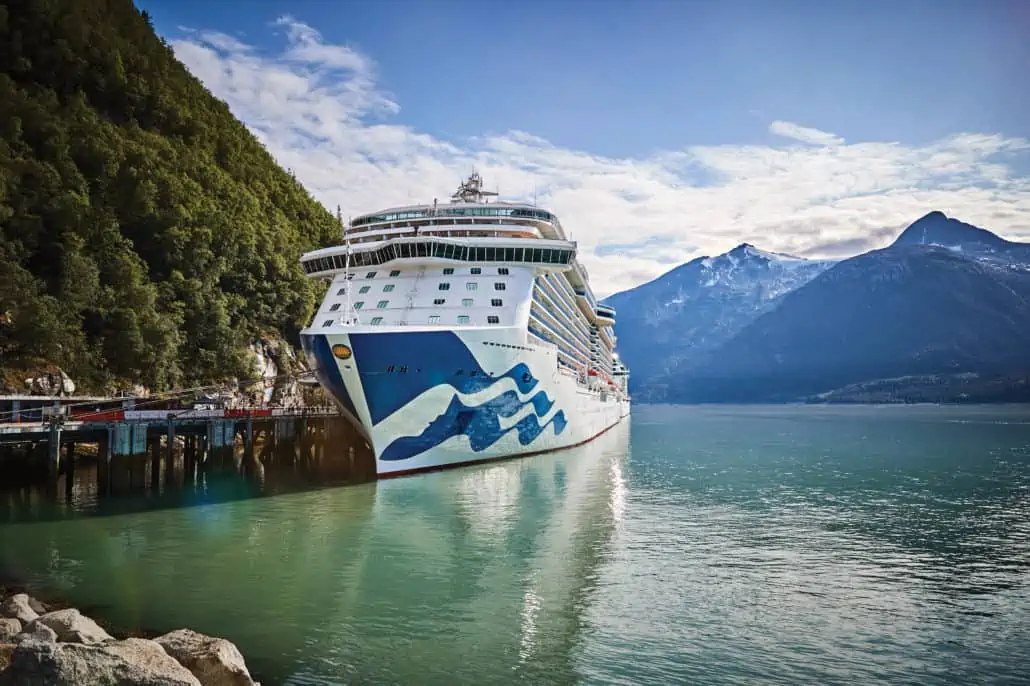 In the meantime, the municipality is hiring people to spend the summer living in wall tents east of the slide area, where they'll spend a good chunk of the day watching for rockslides. If rocks start to move, they'll be able to quickly radio traffic handlers below.
"There are about twelve to twenty seconds from the time you notice a rockslide up there before it would reach the docks," Ryan said. "And so that would be enough time for a bus to pass through, and obviously, if we started to hear one, we'd stop the buses beforehand."
Rockslide mitigation measures, which also include nets and barriers on the slope, are scheduled to be ready by tomorrow when the first cruise ship of the season, Norwegian Bliss, arrives in Skagway.
So far, cruise lines haven't confirmed any port time changes for Skagway on their itineraries this year, but those decisions are likely to be made soon.
READ NEXT: Mega Ship Sun Princess' U.S. Debut Date, Caribbean Itineraries Announced