Planning your next vacation, and considering making it a cruise? Cruises offer fantastic resort-style facilities, along with transportation by sea.
No flights, taxi cabs, hotel check-ins, etc needed. To help you navigate the sea of choices, we compiled this list of the most visited cruise destinations in the US.
Here are six of the most visited cruise ports when sailing from North America.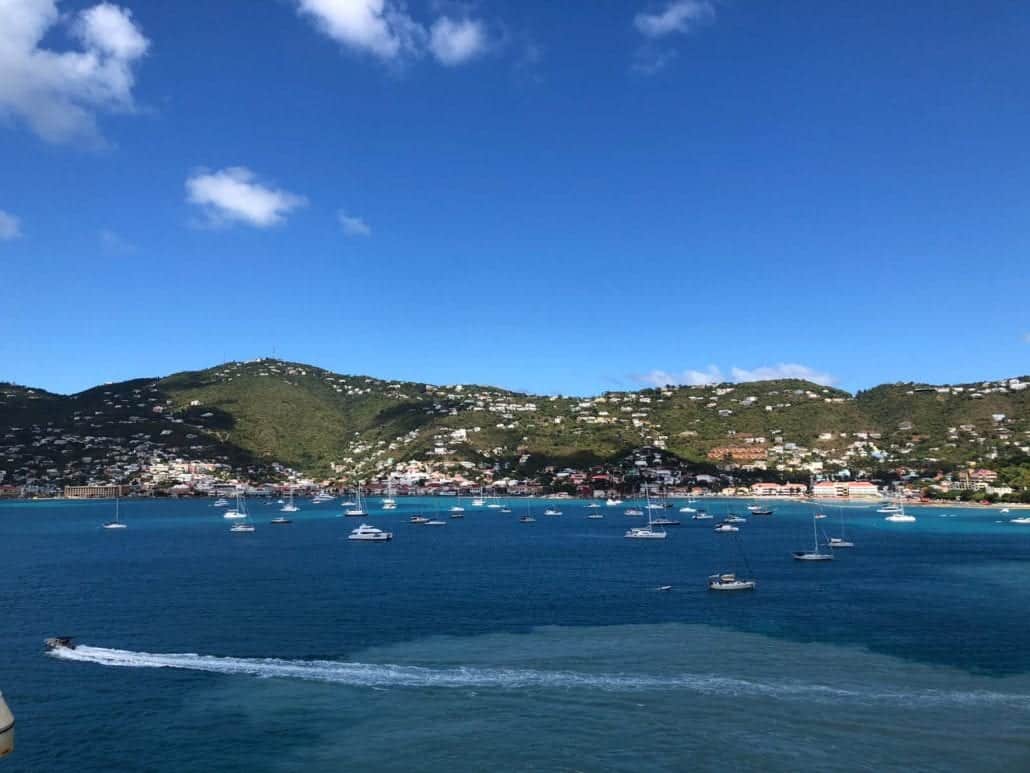 St. Thomas – The US Virgin Islands
There are different types of cruise ships, and each offers a unique experience.
Are you a US citizen who would love the adventure of a cruise without the bother of a passport? There are several options for you. One such option is St.Thomas of the US Virgin Islands. 
The US Virgin Islands are a group of Caribbean islands and an unincorporated territory of the United States. These islands have a tropical climate and minimal seasonal variation throughout the year. St. Thomas, the most beautiful of them all, is also a popular island cruise destination.
If you have never been on an ocean cruise, this is something you need to add to your bucket list.
Nassau – The Bahamas
The Bahamas is made up of a string of 700 islands that connect the US with the Caribbean.
Nassau, its capital is a very popular cruise destination and has one of the busiest ports in the region. This jewel in the Caribbean has much to offer, and once you've disembarked for some sightseeing, you'll be astounded by the natural beauty of these islands.
Nassau is a mecca for sailing enthusiasts, beachgoers, and anyone who enjoys water sports. There are some fantastic diving and snorkeling opportunities here, as well as a variety of tour-guide-led excursions.
From here, you can do some island-hopping and get to know the territory at your own pace. And if you'd like to do a bit of exploring, a Caribbean catamaran charter is the way to go.
Grand Cayman – The Cayman Islands
A world favorite among cruise destinations, the Cayman Islands is another excellent choice for you to consider.
The Cayman Islands is a 102-square-mile self-governing British Overseas Territory in the Caribbean Sea. The Caymans comprise three islands: Cayman Brac, Little Cayman, and Grand Cayman. Grand Cayman, the most populous of the three islands, offers the best scuba diving and snorkeling in the region.
A cruise to the caymans will usually only include one day to sightsee on the island, but it'll be the best day of your life.
Cozumel – Mexico
You don't always have to travel very far to have a great vacation. Cozumel is an island in the Caribbean Sea, off the eastern coast of Mexico's Yucatán Peninsula.
A cruise from the US to this Mexican island is becoming a very attractive option. Cozumel has been developed into a thriving resort island and cruise destination, with all the entertainment you'd expect from an island holiday.
And that's not all. How does the prospect of visiting the ancient Mayan ruins of San Gervasio sound to you? Cozumel is a dream destination for anyone who likes a bit of cultural heritage and ancient history mixed in with their cruise.
Glacier Bay – Alaska
A cruise doesn't always have to mean a trip to a sunny island.
Alaska might be one of the most remote destinations in the US, but don't disregard it when planning your next vacation. An epic adventure with a difference, Glacier Bay in Alaska is fast becoming a popular cruise destination.
Glacier Bay National Park and Preserve is part of a Unesco World Heritage Site, and a cruise is the best way to explore the area, as ground transportation is limited here.
You'll be awe-struck by the sheer magnificence of the arctic rainforest, icy fjords, and glacial walls of white. And you'll have a whale of a time with some whale watching.
St. Martin / St. Maarten
Despite its small size, this French/Dutch-owned island is an extremely popular cruise ship destination.
Unbelievably, this area of less than 40 square miles is home to 120 different nationalities speaking over 80 languages. And that's not all that's incredible about this little island.
Upon disembarking here, you'll have plenty more to do than the usual sightseeing and duty-free shopping. Explore ancient ruins, stroll through verdant tropical forests, relax on the pristine beach, or go ziplining.
St Martin may be small in size but it's big on leisure. The island has a buzzing nightlife, and eateries to cater to every taste. So treat your tastebuds to a holiday too, and indulge in some of the island's sumptuous cuisine.