MSC Cruises has announced new details on its ship MSC World Europa, which is scheduled to debut this December.
Guests of all ages will be able to enjoy entertainment from morning to night, including three new concert-style shows in the Luna Park Arena, five full-scale theater productions in the World Theater, four themed experiences in the Panorama Lounge, and surprise pop-up entertainment around the ship.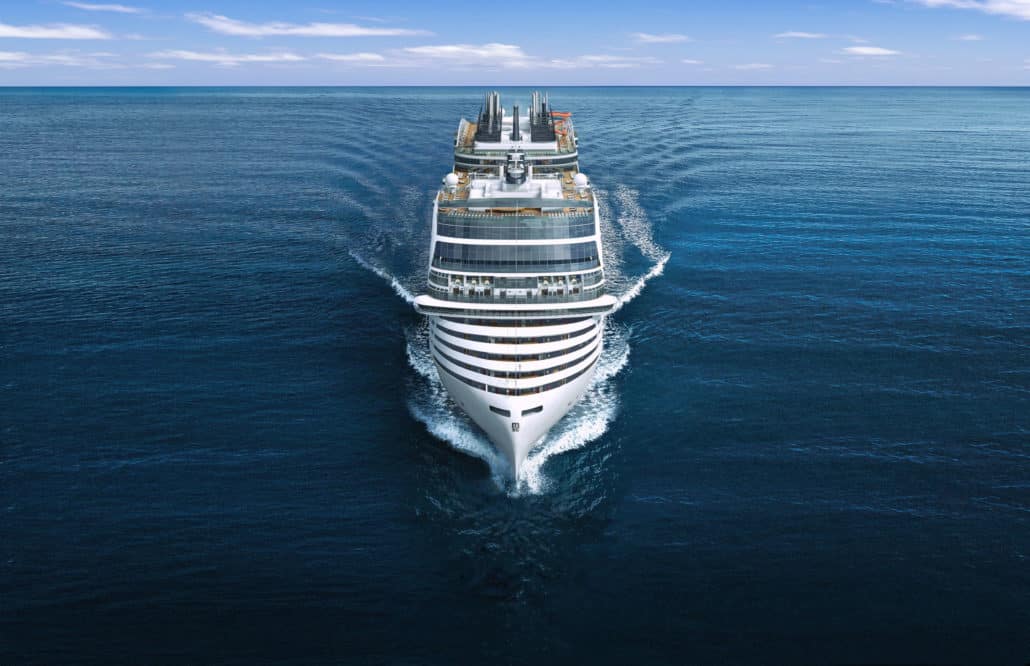 "The brand-new interactive entertainment featured on board MSC World Europa will be unlike anything that our guests have ever experienced, combining futuristic technology and unique specially designed venues," said Steve Leatham, MSC Cruises Global Head of Entertainment. "From surprise moments that will take place during the entirety of the cruise to spectacular shows and state-of-the-art venues, our guests will be blown away by the abundance of fantastic entertainment options on board."
Luna Park Arena
The new Luna Park Arena is a 300-seat multifunctional entertainment venue that will host movies, game shows, kids' activities, and themed parties.
Daytime offerings will include a new VR Drone Academy, two new interactive game shows, Digital Dance Academy, and Doremi's Wake Up Rave for kids. Guests will also be able to participate in challenges aimed at breaking Guinness World Record titles during daytime events.
At night, the venue will come to life with three interactive concerts:
Symphonic Ibiza: Guests can enjoy a night of music and mystique with a big screen orchestra, modern Euro dance music, three specialty artists, dancers, a DJ, two vocalists, and a club-style atmosphere.
Supershow: This unique K POP party will help guests learn dance routines and allow them to sing along with hits, accompanied by street dancers, acrobats, and vocalists.
Crimson Club: This all-out action adventure for the whole family features a movie-themed stunt show. The audience will pick sides, interact via spy cams, and encounter a few surprises as actors mingle with the crowd.
Theater Shows
The main stage on the ship, World Theater, will feature five original shows focused on exploration, travel, the sea, and sustainability. They include:
Eko, with costumes made from recycled material
The original Amelia Earhart show with an E-Bike Stunt Wheel symbolizing the complexity of her aircraft
A Night on Broadway, featuring classic theater show tunes that the audience will know and love
Cadmo The Landwalker, focusing on exploration
Yellow Submarine, featuring circus elements based on Beatles songs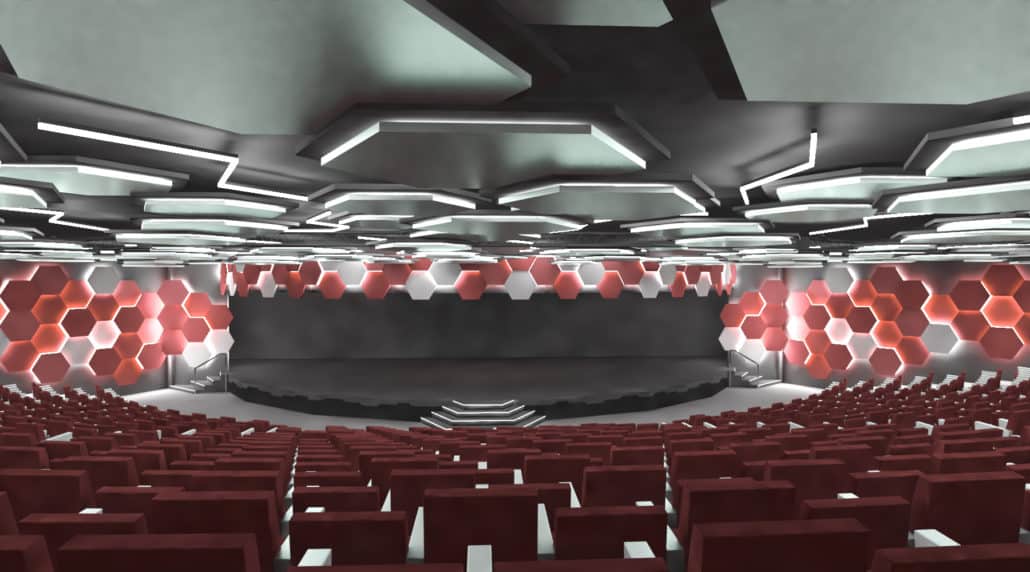 MORE: Restaurants & Bars Detailed For Upcoming Ship MSC World Europa
Panorama Lounge
The aft of the ship features the Panorama Lounge, which will have music-themed experiences to enjoy over pre-show drinks, changing screens that reflect the nightly theme, and an interactive floor with unique designs.
During the day, guests can tap into their creativity as the floor turns into a giant coloring book for all ages to fill in unique designs. At night, four 90-minute music experiences will light up the lounge by showcasing dance styles from across the globe including samba, tango, waltz, disco, lindy hop, and more.
Live bands, dancers, singers, aerialists, and acrobats will take part in:
Let's Get Loud, with popular music like "Despacito" and "Bailamos"
Ultimate Disco, featuring bright colors and classics like "Boogie Wonderland" and "Turn the Beat Around"
Bandstand Boogie, taking guests back with old-school tunes
Rock Evolution, a rock and roll dance party featuring iconic hits like "Girls Just Want to Have Fun"
After each show, the venue transitions into one of several themed nightclub experiences.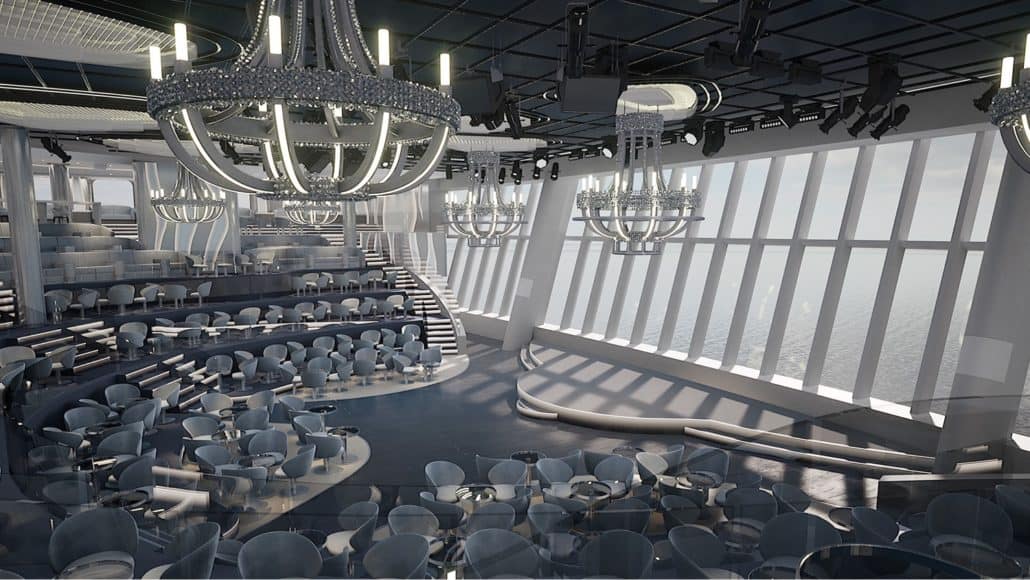 Street Theater
Aside from the dedicated entertainment venues on MSC World Europa, there will be a variety of surprise moments that pop up around the ship. The two living exhibitions feature content that focuses on the themes of earth and ocean. Artists, actors, musicians, and props will appear at random, stopping guests on their tracks as they explore the vessel.
Attractions
Some of the attractions and activities that will be available on board include:
The Venom Drop @ The Spiral — the longest dry slide at sea spanning 11 decks
The fleet's largest waterpark complete with VR technology
Roller disco, rock & roll bingo, and bumper cars
A Sundowner DJ party each evening with a holographic DJ experience
MSC World Europa is scheduled to debut on December 20, 2022 in Doha, Qatar. It will sail in the Middle East until March 2023 and then reposition to the Mediterranean.
READ NEXT: Cruise Line Announces 94-Day Australia & New Zealand Voyage Roundtrip From California