MSC Cruises has revealed lots of new details about some of the 30+ dining and beverage concepts coming to its next flagship, MSC World Europa.
The vessel will include 20 bars and lounges along with 13 dining venues, offering everything from grab-and-go fare to fine dining.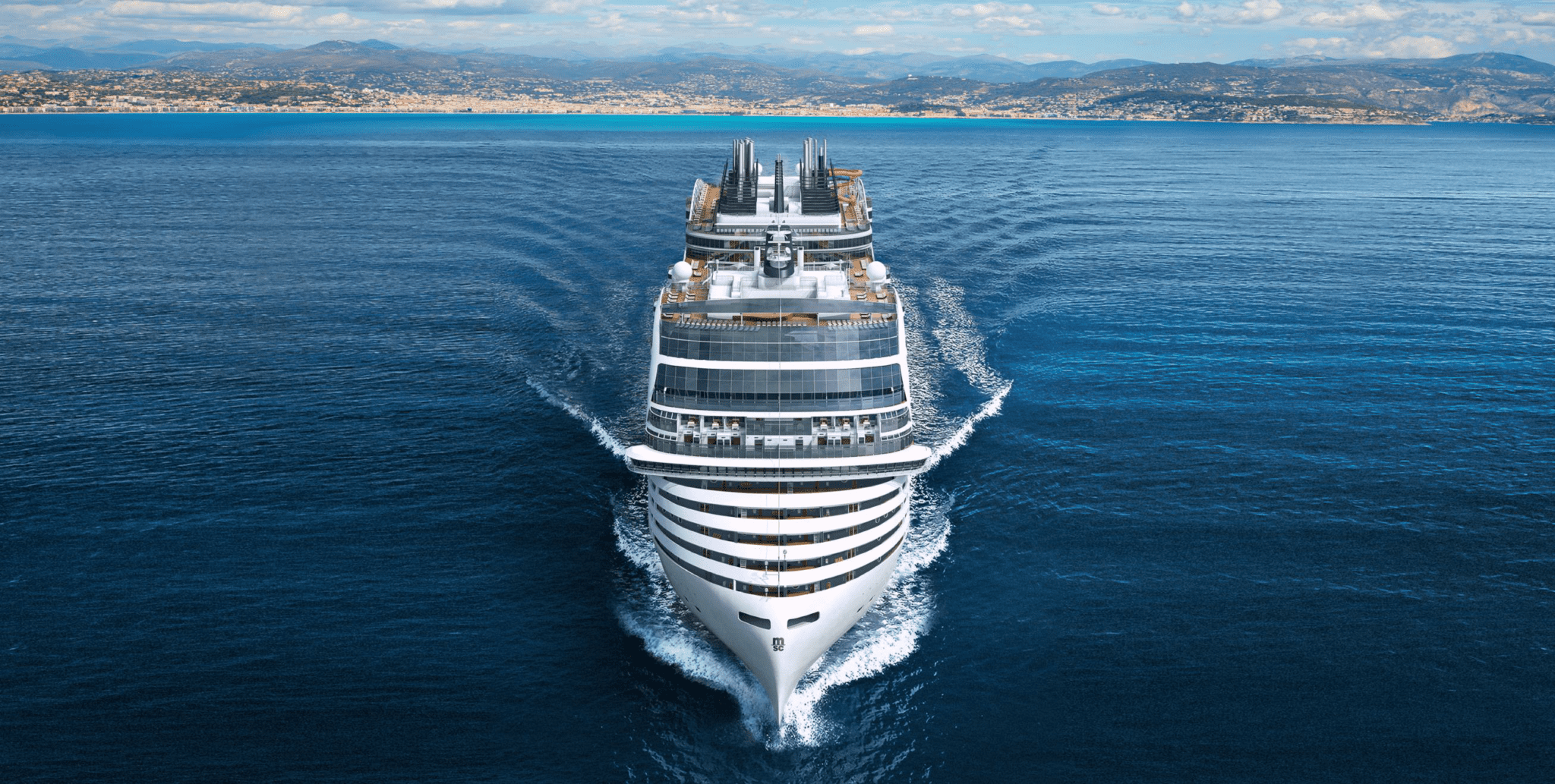 Bars & Lounges
Among the 20 bars and lounges found on World Europa, several of them will be completely brand-new for MSC Cruises, or feature new concepts never seen before on other vessels in the fleet. They are:
Coffee Emporium
This sleek and modern spot will serve beverages made from some of the world's best coffee beans. Guests can select their favorite brewing and serving style, with options including French, Italian, Turkish, and Moroccan. Drinks will be served with corresponding international sweet treats.
All of the special coffees at Coffee Emporium can be enjoyed in the café itself, or on the outdoor patio from morning through cocktail hour, with selections like an espresso martini available.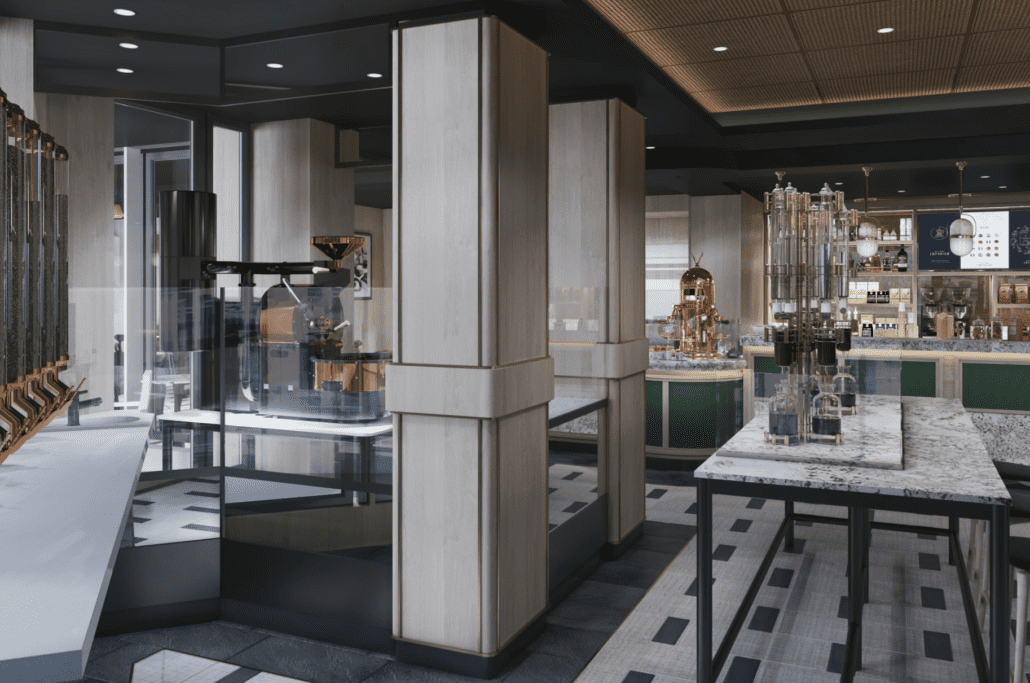 Raj Polo Tea House
This venue will take guests back in time to turn-of-the-century India, where Indian and English tea traditions converge in a tropical setting.
Guests will enjoy English Breakfast and High Tea, alongside more modern options like cold brew and iced tea, tea-infused cocktails, and tea digestives alongside small bites.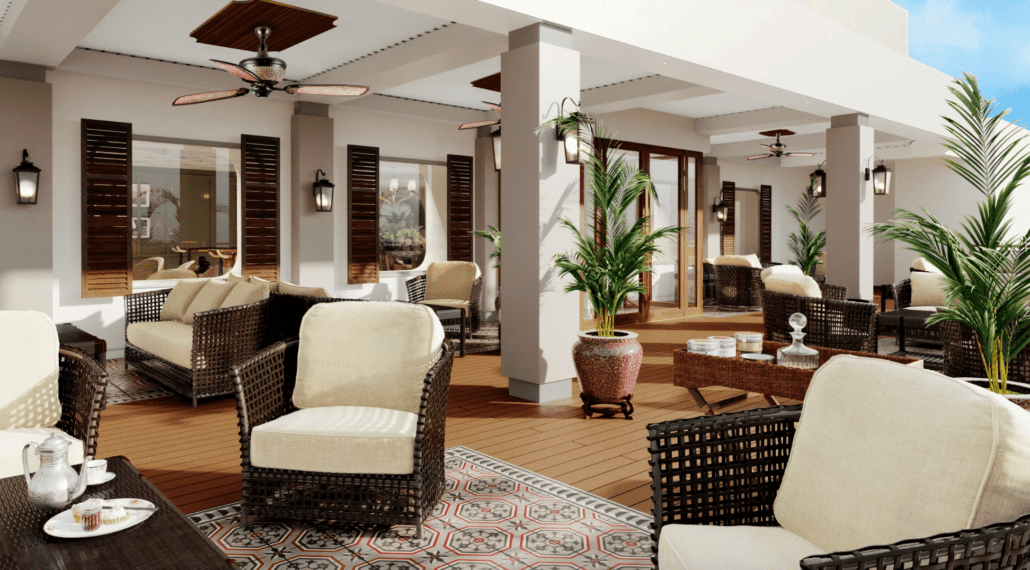 Masters of the Sea
MSC Cruises' signature British pub will feature a new design on MSC World Europa, with two stories for enjoying live music and drinks. It will also include a full-scale micro-brewery making a signature beer onboard, thanks to a new collaboration with a master brewer that will be revealed soon.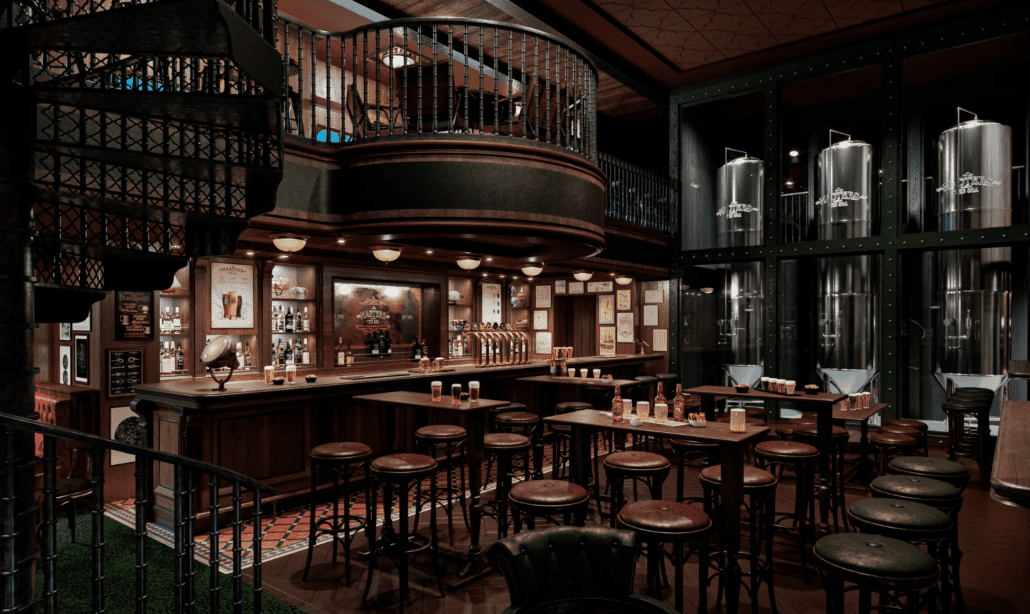 The Gin Project
The Gin Project will offer over 70 craft gins, with classic cocktails expertly prepared by "gin-tenders." There, passengers will be able to test their hand at shaking their own botanical cocktails with a vintage Crawley's shaker.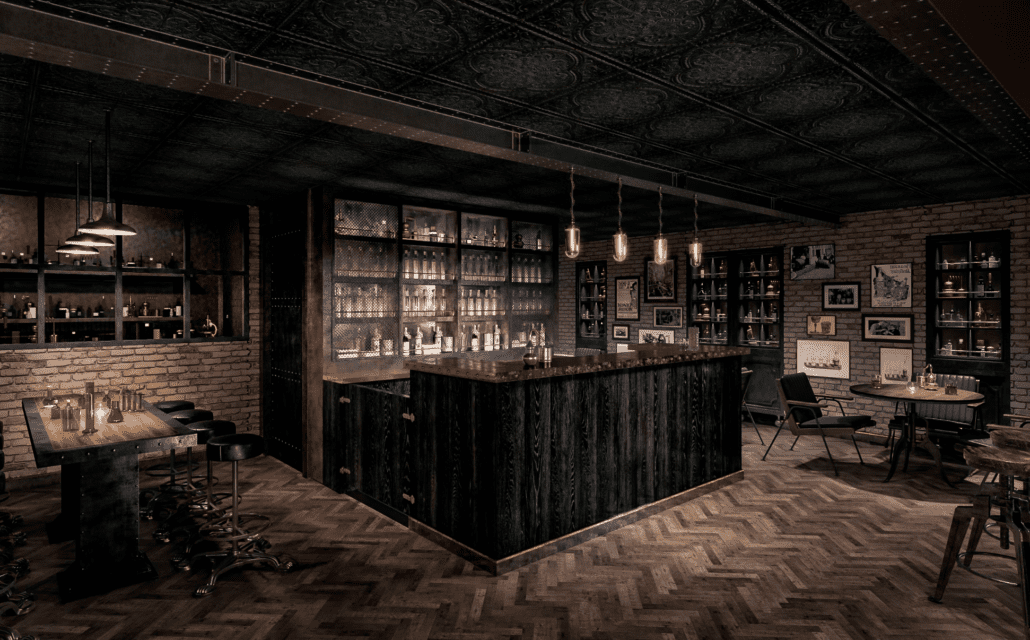 Elixir – Mixology Bar
If you want trendy, edgy cocktails, Elixir is the place to be. Expert mixologists will create handcrafted concoctions featuring Fever Tree mixers.
The space will also include an outdoor terrance to sip a beverage while watching the waves go by, as well as a dedicated Liquor Corner for tasting various spirits.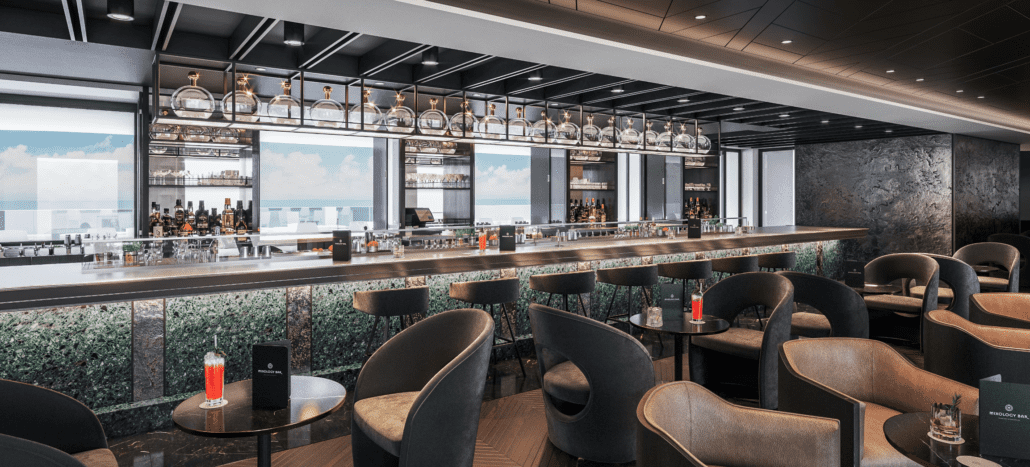 Fizz – Champagne Bar
The bubbly experience is elevated from previous ships with a dedicated venue on World Europa.
This lounge will have an elegant atmosphere, perfect for enjoying decadent champagne and sparking wine, a select of caviar, chilled seafood, and more.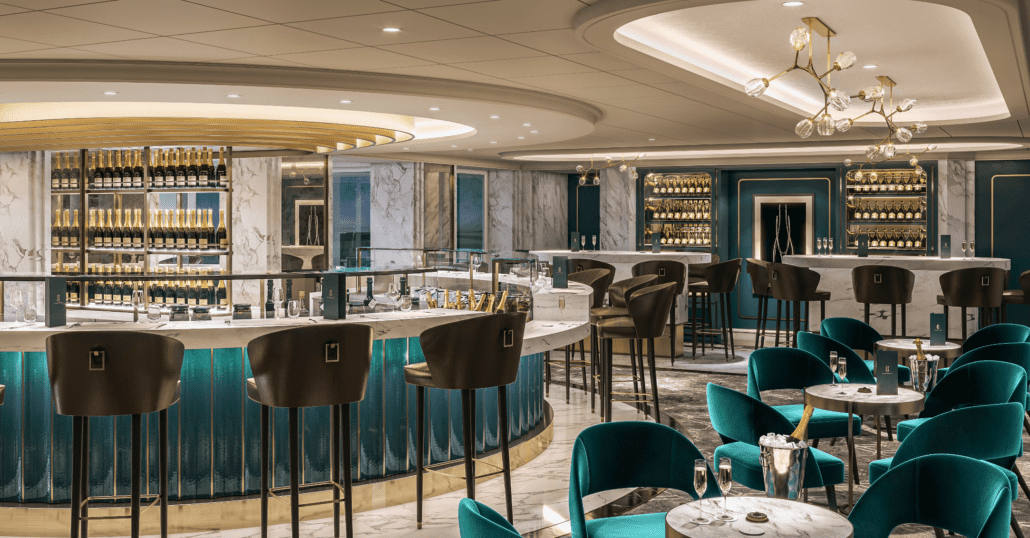 Other Options
Other new hotspots will include Zest – Juice Bar; the Malt Lounge for fine cigars, whisky, and cognac; and Sweet Temptations serving up gelato and frozen yogurt, where kids can also build their own magnum ice cream bars.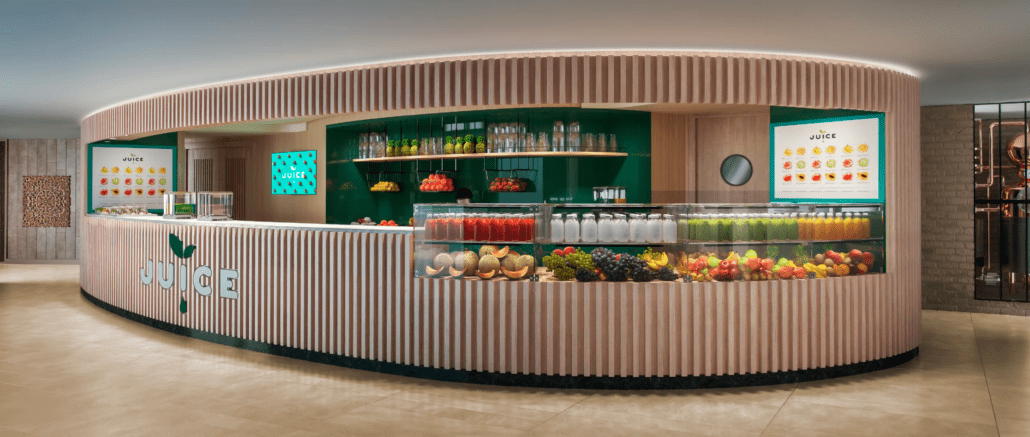 MORE: MSC Cruises Details The Yacht Club on MSC World Europa
Dining
Highlights of the dining options that will be found on MSC World Europa include:
Chef's Garden Kitchen
This new venue will be an oasis for foodies, focusing on season farm-to-ocean cooking with hydroponic microgreens grown and harvested right on the ship.
The microgreens and greenery will serve as the restaurant's backdrop, set against an open chef's table kitchen complete with al fresco dining options.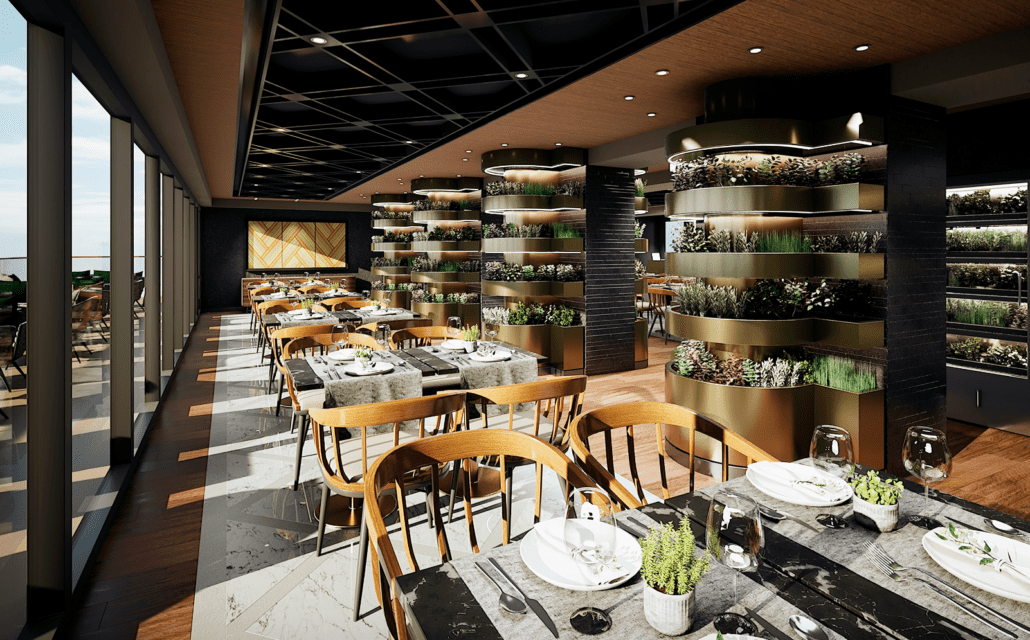 La Pescaderia
At this venue you'll find fresh seafood in a market-style setting, complete with a fresh fish display where patrons can choose from whole fish to be prepared, or from a variety of to-go options.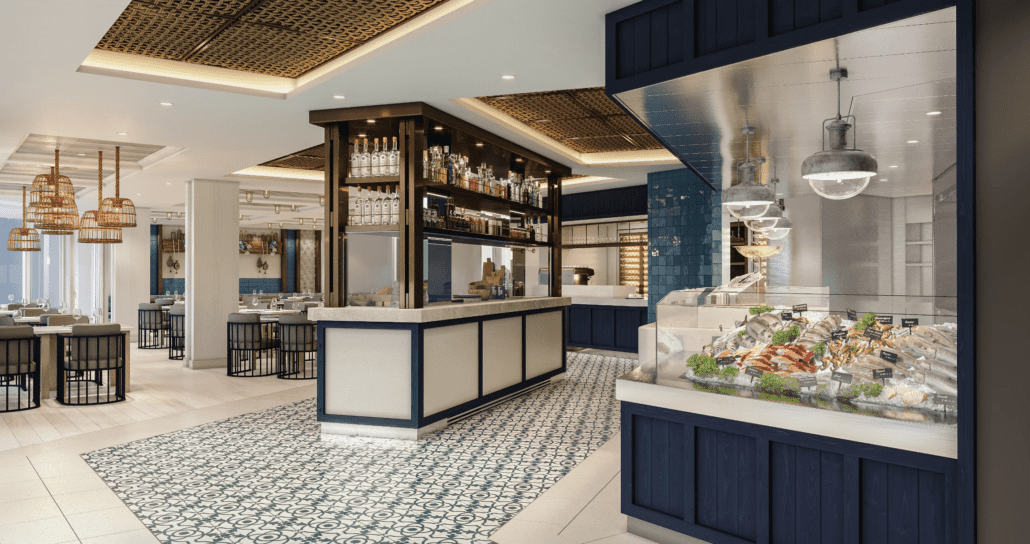 Luna Park Pizza & Burger
This casual buffet will have a bright ambiance and inventive design elements. The experience will include family games and a fun menu with classic American fare like Coney dogs, salted pretzels, and funnel cake.

Other Options
Specialty restaurant favorites that are returning on MSC World Europa will include the American-style steakhouse Butcher's Cut, the Asian-inspired Kaito Teppanyaki & Sushi Bar, and the Latin American street food-inspired Hola! Tacos & Cantina.
Main dining options will be available in four distinct dining rooms, and there will be two additional buffets. Aurea guests will enjoy exclusive access to their own dining venue, called Les Dunes Restaurant.
About MSC World Europa
World Europa is currently under construction at Chantiers de l'Atlantique shipyard in Saint Nazaire, France. She is set to debut this December.
The ship will spend her inaugural season in the Arabian Gulf region, offering seven-night cruises from Dubai.
In March 2023, the vessel will depart Dubai and head to the Mediterranean. In summer 2023, she will offer seven-night cruises calling in Genoa, Naples, Messina, Valletta, Barcelona, and Marseille.