MSC Cruises is about to begin operating out of both Miami and Port Canaveral, and while vaccinations will not be required, those who are unvaccinated will face stricter on-board protocols.
Unvaccinated Guests Will Have to Buy Insurance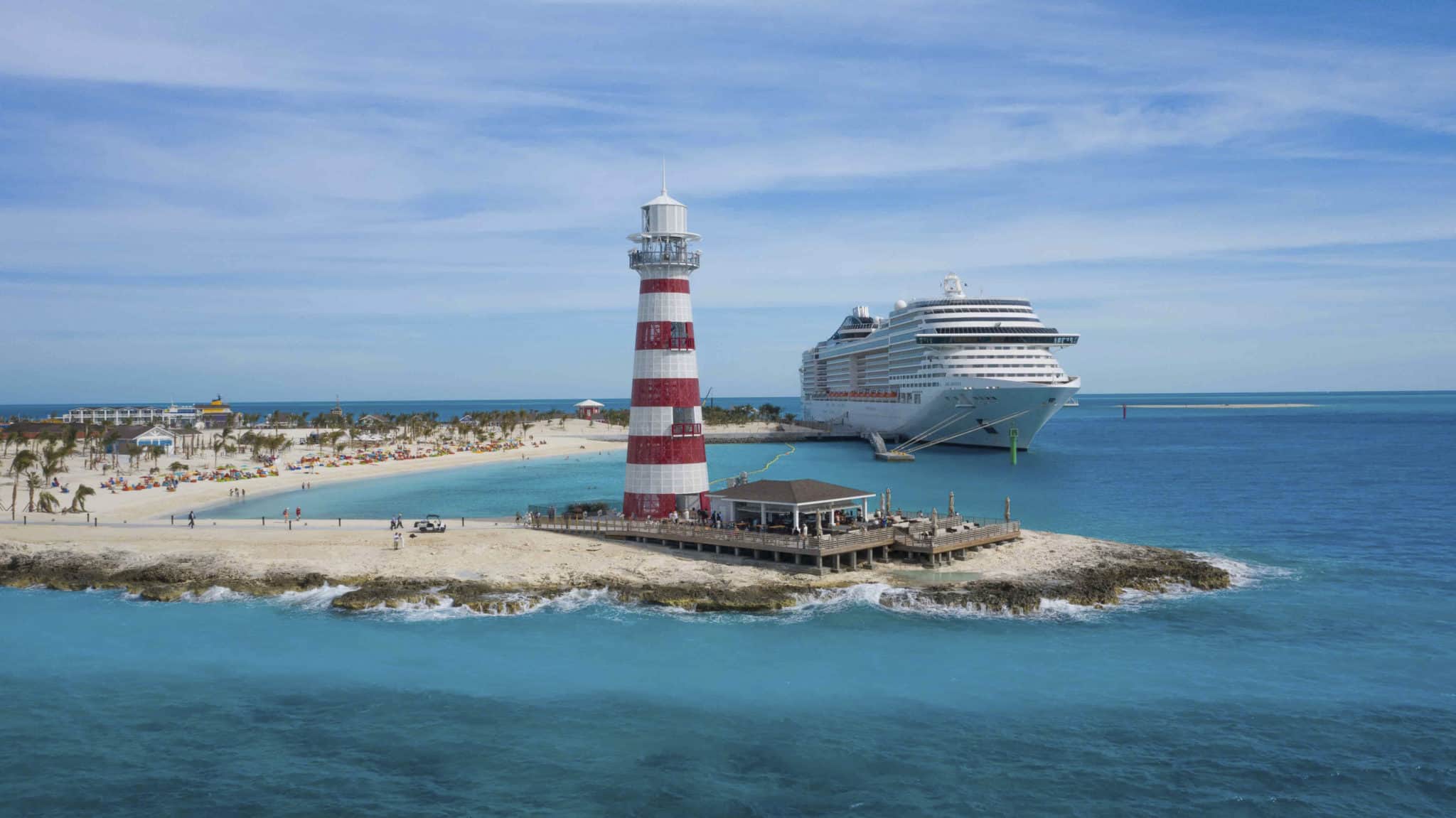 Among the protocols in place for unvaccinated passengers (or those who, for whatever reason, choose not to provide proof of vaccination) is a requirement that they purchase the cruise line's Travel Insurance and Covid-19 Protection Services policy.
Should they wish to go ashore during any port visits, they will only be allowed to do so via excursions booked through and organized by MSC Cruises.
Neither of these restrictions will apply to vaccinated passengers. All guests, however, will need to be tested at embarkation.
During the course of the cruise physical distancing rules will be in place, and — per current guidelines from the Centers for Disease Control — masks will need to be worn indoors.
Which Ships Are Sailing Where
MSC Meraviglia and Divina will be operating three, four, and seven-night cruises from Miami and Port Canaveral starting this summer.
"It's time to cruise again, and we are incredibly excited to open our U.S. summer 2021 cruises for booking and take a step closer toward bringing our guests back on board our ships in the U.S. this summer," said Rubén Rodriguez, president of MSC Cruises USA.
"Looking ahead, our guests have so much to look forward to, with a choice of quick getaways or week-long vacations from Miami or our brand-new homeport in Port Canaveral, all visiting our new private island, Ocean Cay MSC Marine Reserve."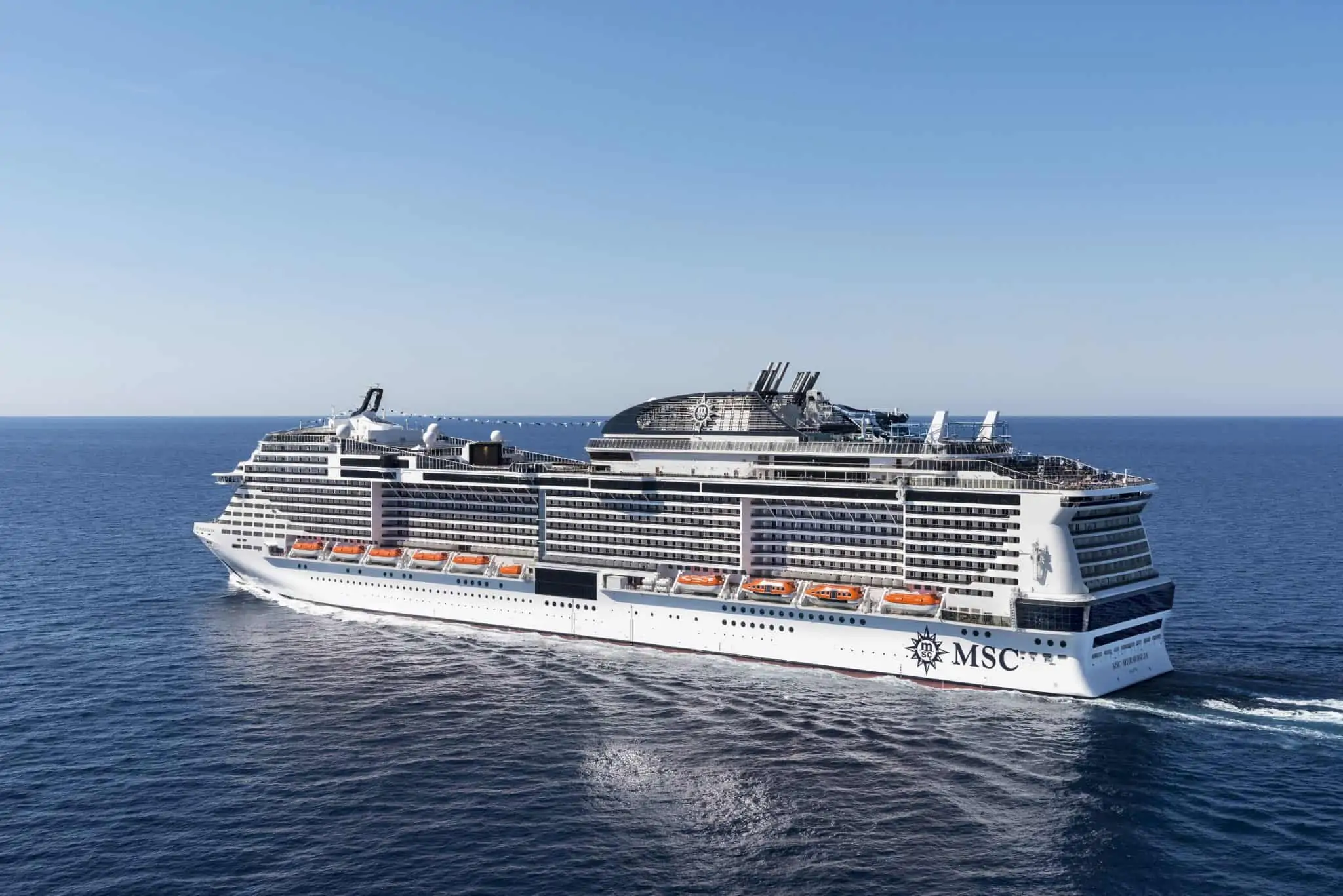 MSC Meraviglia Restart
MSC Meraviglia will resume sailings on August 2, 2021, offering three and four-night cruises. Starting September 18, the ship will alternate seven-night eastern and western Caribbean sailings.
August 2: This four-night sailing, MSC Cruises first out of the U.S. since the shutdown, will visit Nassau and Ocean Cay MSC Marine Reserve.
September 18: Meraviglia's first seven-night cruise since the shutdown will embark from Miami, visiting Ocean Cay, Nassau and Ocho Rios before paying a second visit to Ocean Cay.
September 25: This seven-night cruise from Miami visits Ocean Cay, Costa Maya, Cozumel, and Ocean Cay again for a second visit.
READ MORE: CDC Revises Cruise Ship Warning to Focus On Unvaccinated Passengers
MSC Divina Restart Details
MSC Divina will resume cruising with a range of three, four, and seven-night cruises to the Bahamas and Caribbean from Port Canaveral in central Florida.
September 16: Guests can welcome Divina back into service with a three-night sailing visiting Nassau and Ocean Cay.
October 3: This seven-night cruise visits Ocean Cay, Cozumel, and Costa Maya.
All of MSC Cruises' sailings from the United States will visit the line's private island in the Bahamas, Ocean Cay MSC Marine Reserve.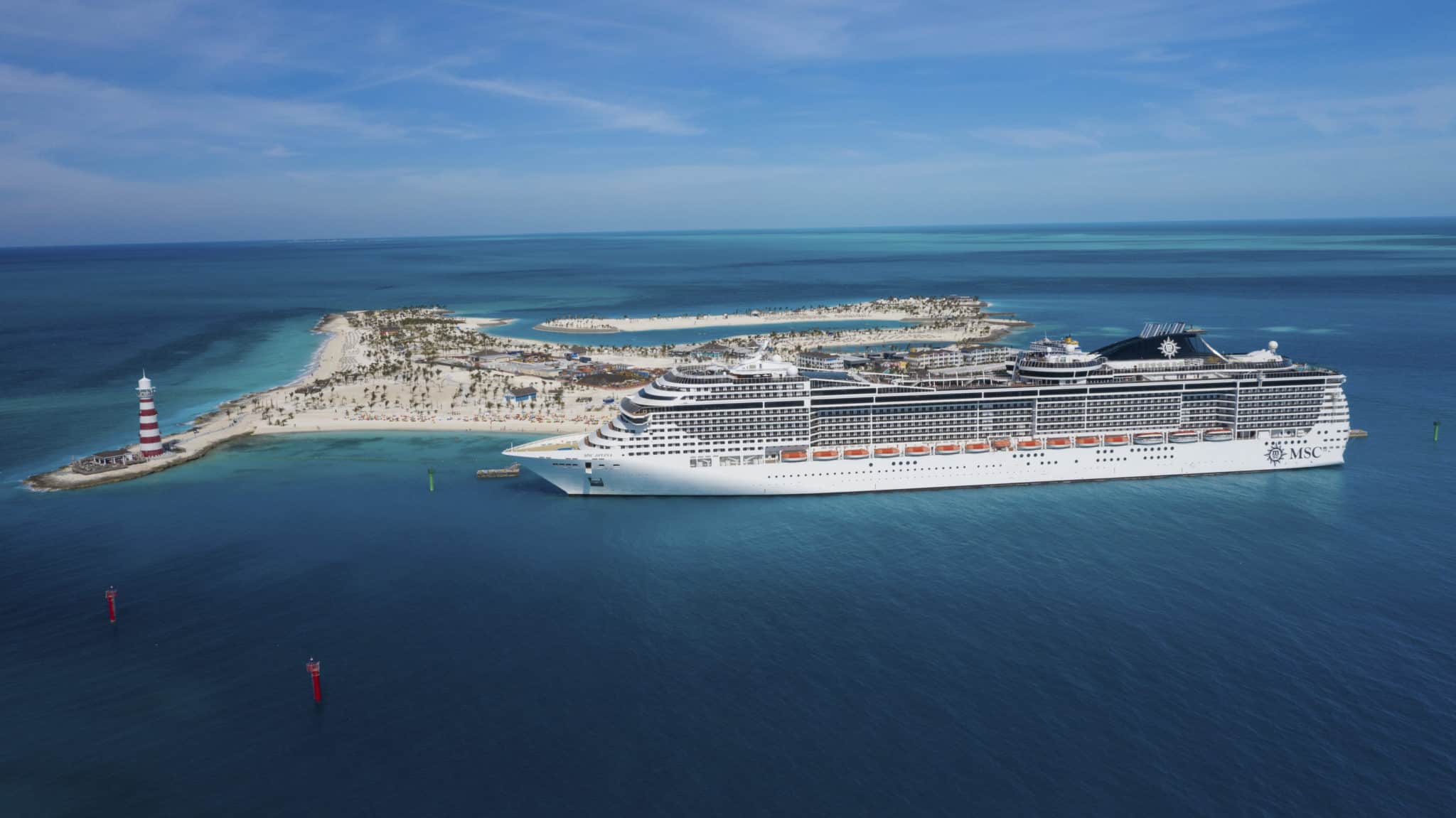 Surrounded by 64 square miles of marine reserve, Ocean Cay offers a unique opportunity to enjoy the island's natural beauty and discover local marine life.
Ships dock there from early morning into the late evening — and in some cases overnight — allowing visitors to spend a full day exploring two miles of white sand beaches and a variety of activities like paddleboarding, kayaking, jet-skiing, and more.
READ NEXT: Florida Lawsuit Drags On, But It May Have Sped Up Cruising's Return