MSC Cruises took delivery of its newest flagship, MSC Seashore, today. The vessel is the largest cruise ship that's ever been built in Italy, coming in at 170,400 gross tons.
A small ceremony was held to mark the occasion at the Fincantieri shipyard in Monfalcone. MSC Cruises Executive Chairman Pierfrancesco Vago, Chairman and CEO of Fincantieri Giuseppe Bono were in attendance in person, along with other key people from the Aponte and Aponte-Vago families, MSC, and the shipyard.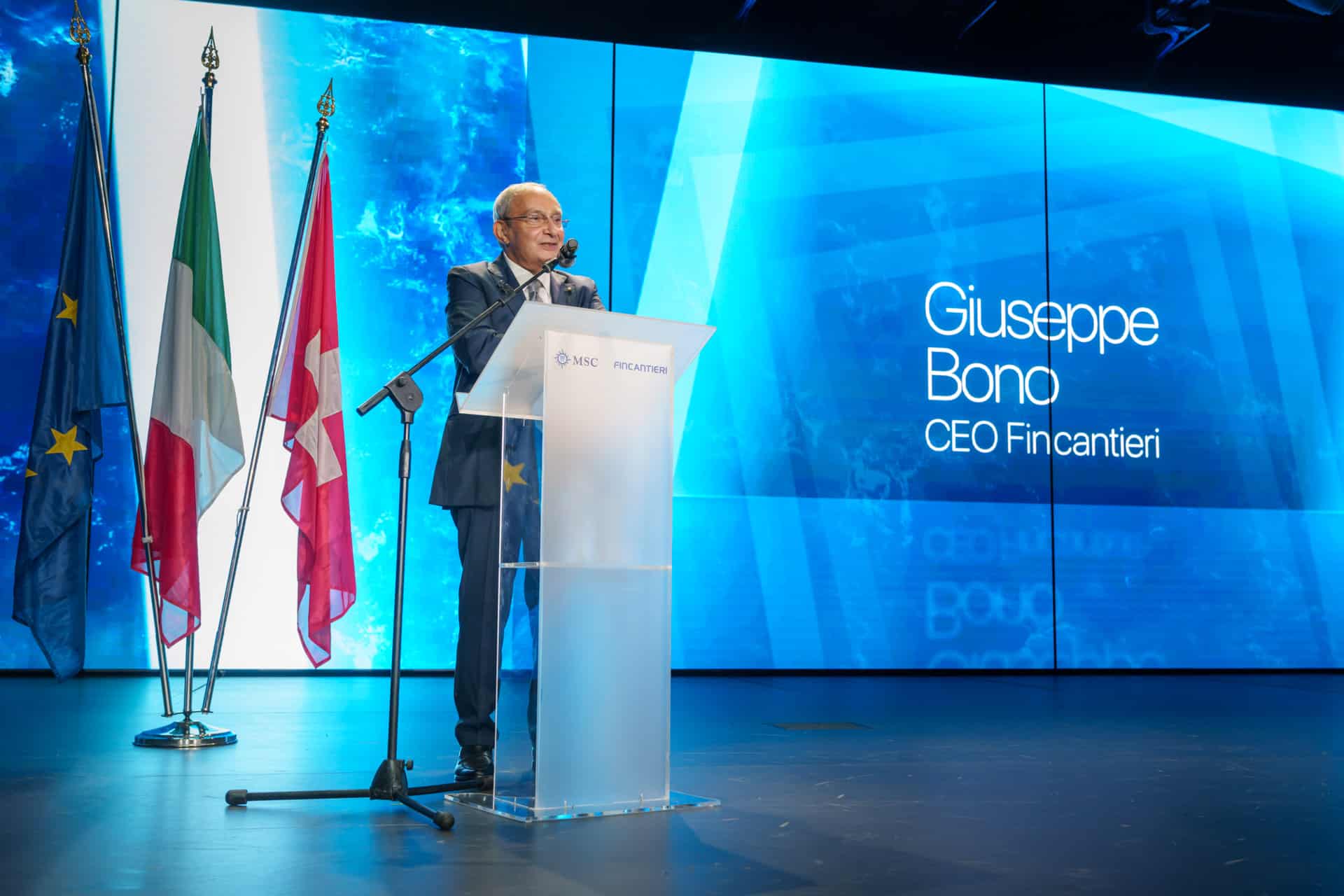 During the ceremony, Fincantieri's shipyard director Roberto Olivari presented an ampoule containing the water that first touched the hull when the ship was floated out earlier this year to Giuseppe Galano, Master of MSC Seashore.
"The construction of MSC Seashore constitutes an investment that alone generates an impact on the Italian economy of almost five billion euros and has employed up to 4,300 workers over the last two years," said Vago. "Furthermore, with its entry into service, this new flagship will activate an important economic and employment driver, generating an equally significant further economic fallout every year."
READ MORE: 500 Days Later, Every Major Cruise Line Is Sailing Again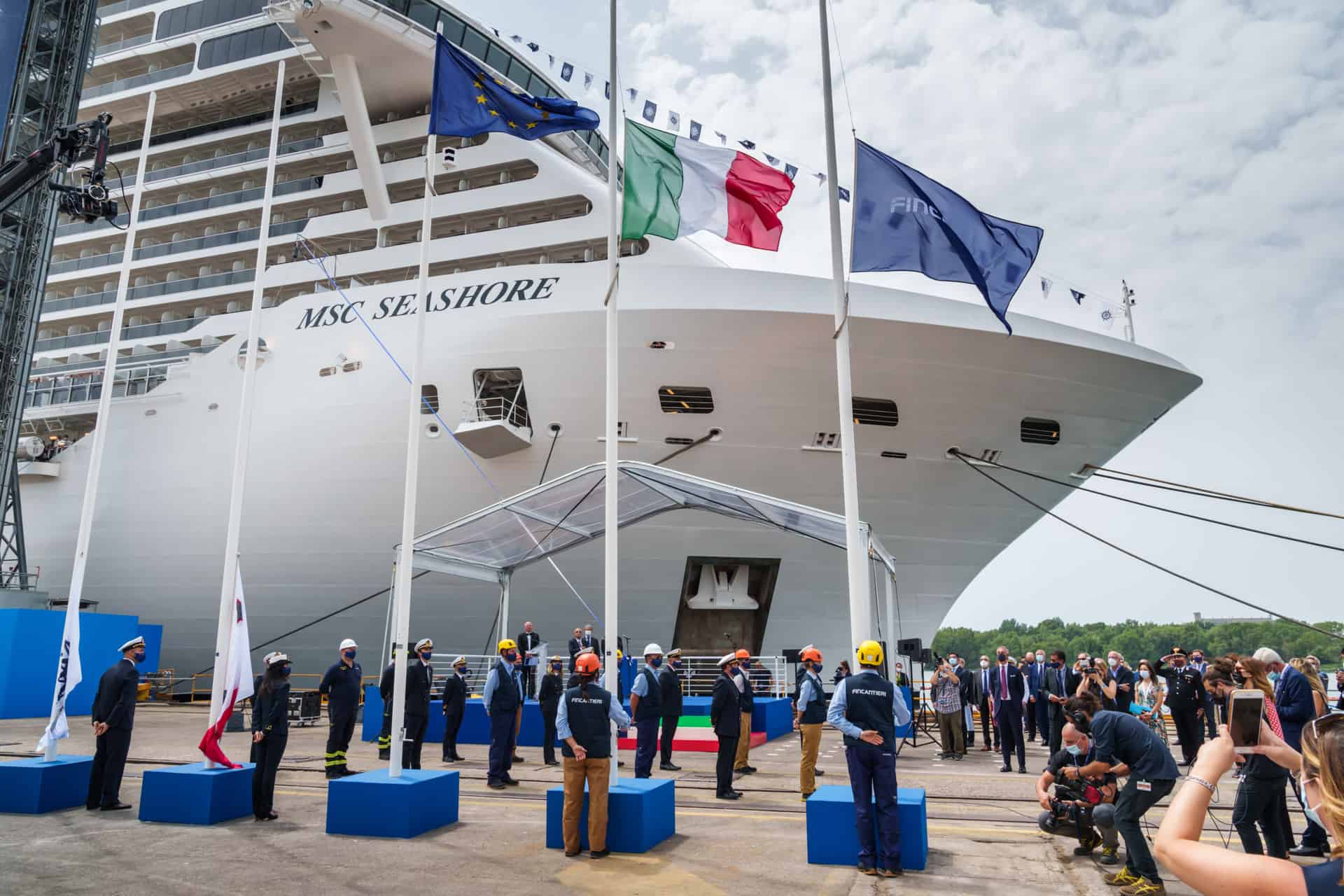 Rubén Rodríguez, president of MSC Cruises USA, said "MSC Seashore will bring guests closer to the sea with the most outdoor space of any of our ships, incredible new spaces and features that build on our already popular Seaside class, and frequent visits to our beautiful private island destination, Ocean Cay MSC Marine Reserve."
MSC Seashore is the first Seaside EVO ship, an evolution of the Seaside class. She joins sister ships MSC Seaside and Seaview, which launched in 2017 and 2018, respectively.
The vessel offers 140,000 square feet of outdoor space, the most of any MSC ship ailing from the U.S. 65 percent of the vessel's public areas have been reimagined as compared to her sister ships.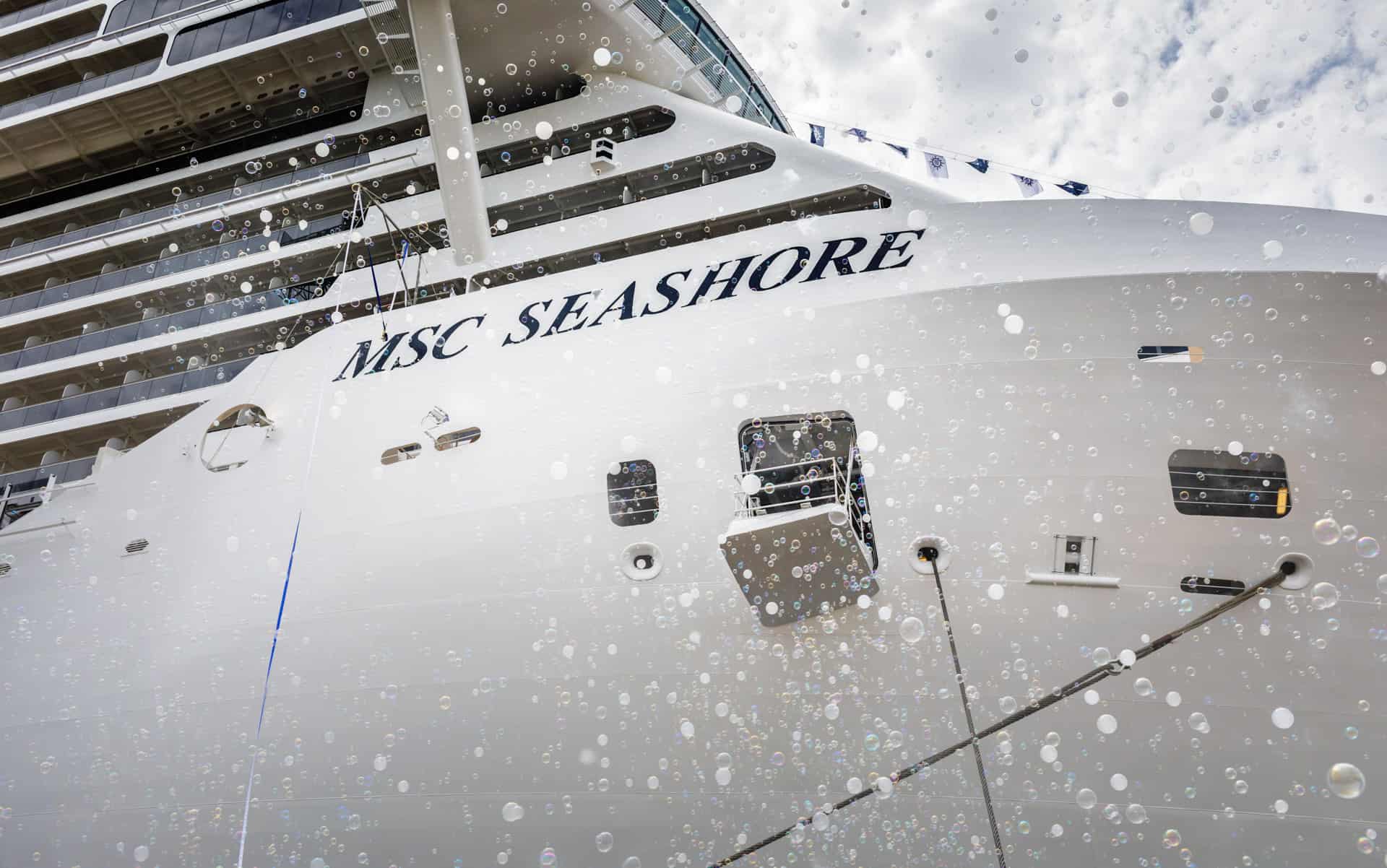 Seashore will spend her inaugural season in the Mediterranean, offering the popular "Six Pearls" itinerary stopping in Genoa, Naples, Sicily, Malta, Barcelona, and Marseille.
On November 18, 2021, the ship will arrive to Miami after an 18-night repositioning cruise from Genoa. Beginning November 20, Seashore will begin a schedule of seven-night cruises to the Caribbean, calling in Puerto Rico, St. Thomas, the Dominican Republic, and MSC's private island Ocean Cay.
READ NEXT: MSC Seashore to Feature NYC-Themed Areas, New Aft Lounge