The cruise port in Nassau, Bahamas recently broke its own one-day visitor record not once, but three times over the course of just 12 days.
On December 28, 2022, the port broke its previous one-day cruise visitor record when 25,279 cruise passengers arrived on the same day from six ships: Liberty of the Seas, Independence of the Seas, Carnival Sunshine, Carnival Liberty, Carnival Dream, and Norwegian Getaway.
On January 5th, the record was broken again when just over 100 more guests arrived for a total of 25,393. They came from six ships as well: Symphony of the Seas, Freedom of the Seas, Liberty of the Seas, Carnival Conquest, Carnival Dream, and Carnival Legend.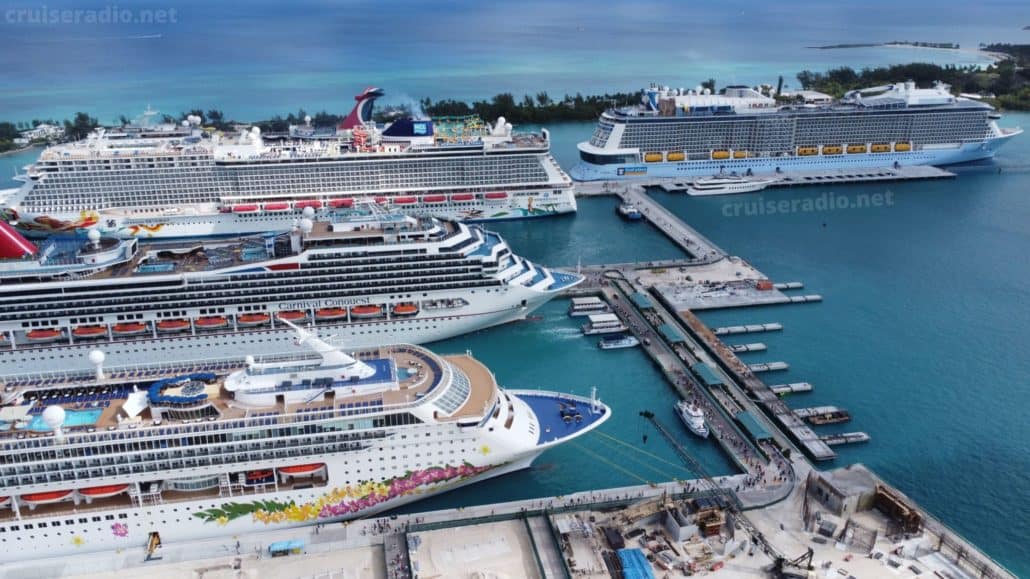 CEO and Director of the port Mike Maura said on January 5th, "25,393 passengers today, January 5th, 2023, beats our prior one-day record of 25,279 achieved December 28th, 2022. Fantastic start to 2023. In the past week, Nassau Cruise Port has welcomed 114,989 passengers. Nassau is the place to be in 2023."
He continued, "This is indicative of a strong rebound in the cruise industry, with climbing occupancy rates. These passenger volumes have a positive impact on the tourism industry in The Bahamas. Geographically, The Bahamas is blessed, not only with sun, sand, and sea but also with proximity to the major home ports in the US."
MORE: Holland America to Offer Two Solar Eclipse Cruises in 2024
That same week, the record was broken for a third time when 26,393 cruise passengers arrived on six more ships on January 8th: Wonder of the Seas, Freedom of the Seas, Liberty of the Seas, Carnival Liberty, Carnival Sunrise, and Norwegian Escape.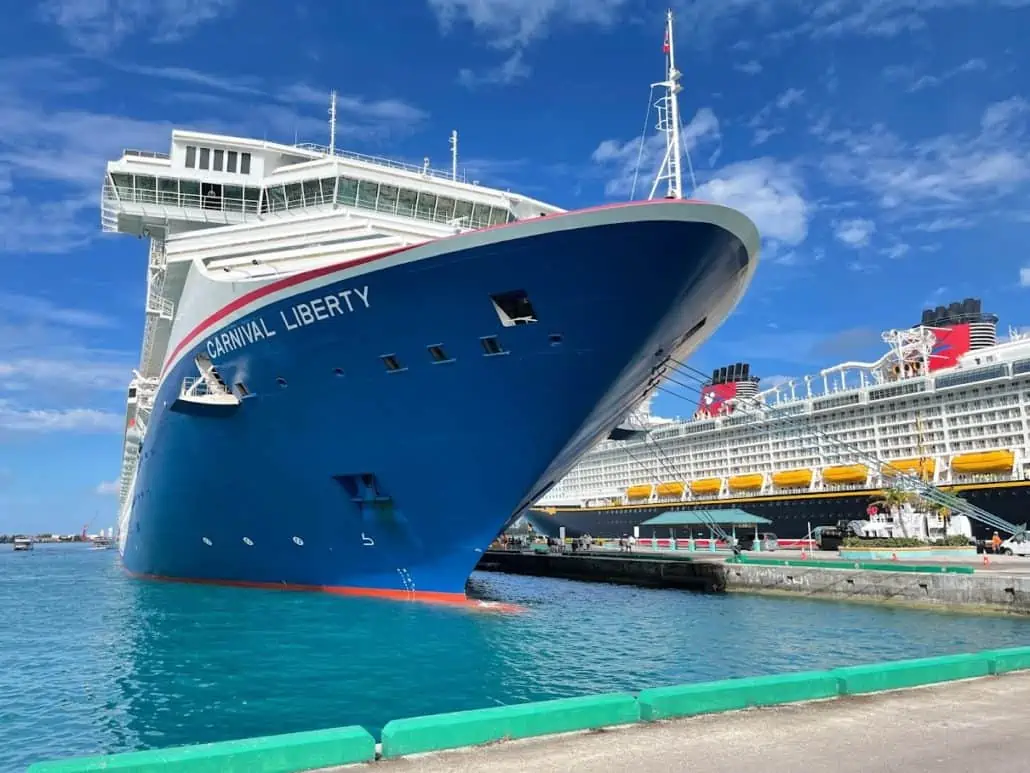 Since the beginning of 2023 earlier this month, Nassau has already welcomed over 150,000 cruise ship passengers. The port is well in position to break its annual record of 3.85 million passengers, which was achieved in 2019.
In 2022, Nassau had just 5.5 percent fewer cruise ship calls compared to 2019. Though the year started out with a low occupancy per ship, cruise ships became more full as the year went on. By the fourth quarter of 2022, the Bahamas had welcomed more cruise ship passengers than it had in 2019.
Nassau has big plans for the cruise industry, as the port continues construction on its new port and waterfront area. It's expected to open on May 27, 2023.
READ NEXT: A Month of Norwegian Joy Sailings Canceled For Dry Dock