In the coming months, Norwegian Cruise Line will roll out a new menu in the main dining rooms across its fleet of ships. And right now, guests sailing aboard the line's newest ship, Norwegian Prima, are getting a first look at the menus.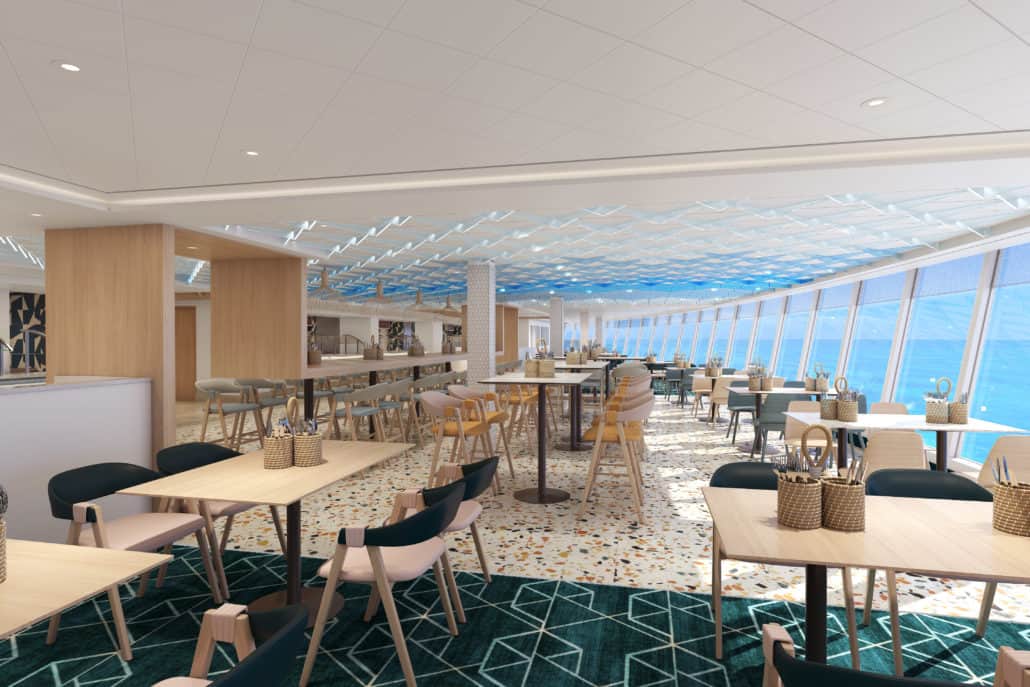 The menus on board Prima no longer change each night. Instead of rotating selections each evening, one set menu will be offered each night of the cruise. No need to check the menus each morning.
Obviously, this is a significant change—and one that not everyone will like. But from the start, Norwegian promised that the new menus would offer various selections, including items from some of the specialty venues and a mix-and-match pasta section where diners can customize their preferred flavors.
Norwegian Prima's two main dining rooms
Before we dive into the menus on Prima, let's talk about the ship's two main dining rooms.
First and foremost, the dining rooms aren't huge. They're like Taste and Savor on other Norwegian ships, in which menus are the same but with different settings.
One of them is The Commodore Room located on Deck 6. This space features porthole windows, modern chandeliers with round translucent discs, and a dark carpet with geometric lines. Interestingly, there is more than one color of fabric on the chairs; it's worth noting that this particular venue is only open for dinner.
Hudson's, on the other hand, is quite larger compared to The Commodore Room. It is open for breakfast, lunch, and dinner. What makes this restaurant special is that it oozes with light and modern décor.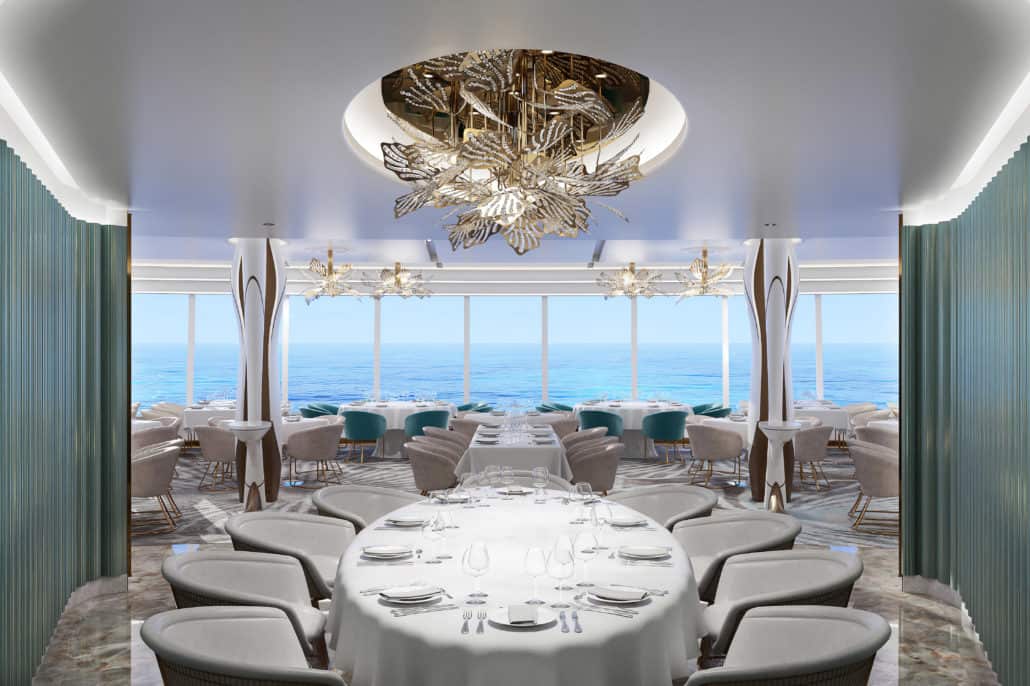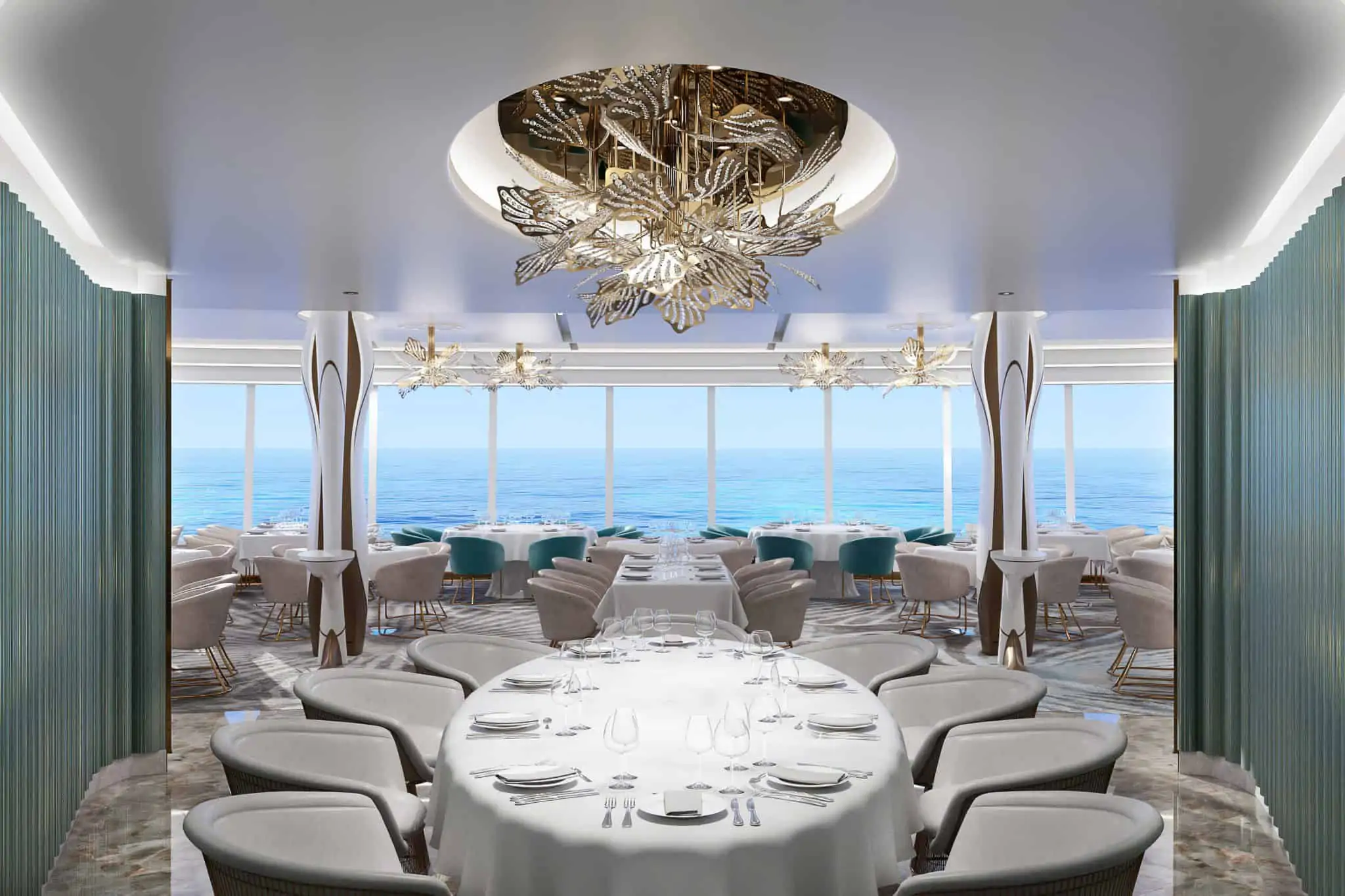 MORE: Cruise Packing List: 10 Things You'll Be Glad You Threw in Your Suitcase
Breakfast
The menu items at breakfast include express breakfast, hot and cold cereals, and made-to-order eggs remain on this menu. Steak, eggs, Benedict, pancakes, and waffles are also available. Additionally, you can also find Starbucks beverages on the menu but come with an additional charge.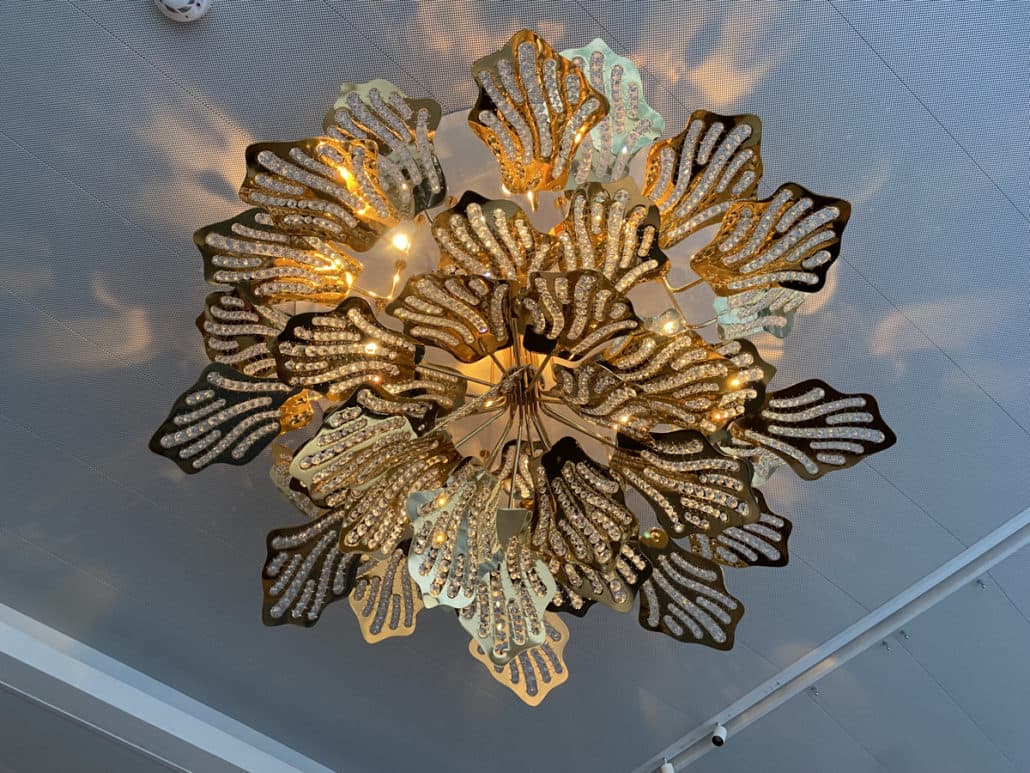 Lunch
Lunch is only served at Hudson's. The starters and soup offerings include six selections, as well as spinach and artichoke dip with tortilla chips, a few varieties of soups, and a mushroom flatbread.
The typical lunch dishes include burgers, smash burgers, fish and chips, tacos, and two sandwiches – the French dip and crispy chicken. There is also a veggie burger. All these come with either fries or a side salad.
Those seeking a larger meal should look at the specialties section on the menu, which offers fish, pasta, pork, risotto, steak, and chicken. The pasta and risotto are the meatless options. Salad lovers will find several options as they make a meal from a salad – or as an appetizer before a specialty dish. Choices include Caesar, Thai steak and noodles, mahi-mahi, and kale and chicken salads.
Dinner
The menus at dinner start with a few suggested wines. I never saw any that would be included in the beverage package. There is a separate wine menu that features about 10 bottles of red and white wines included in the beverage package.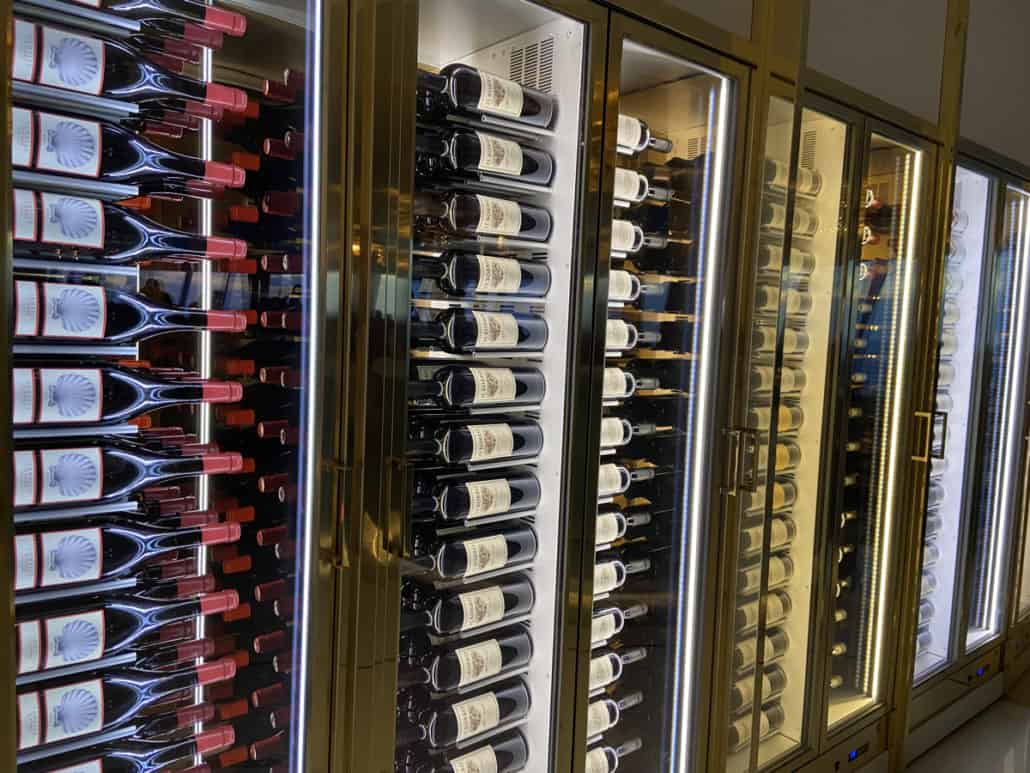 The menu starts with appetizers, including spare ribs, crab cakes, quesadillas, and coconut shrimp, followed by an excellent selection of soups and salads. I was surprised to see chili listed, but I didn't have a chance to try it. Three other soups and four salads complete that section of the menu. There is also a create-your-own-pasta section.
Diners seeking meatless options have three choices for a main course — cauliflower piccata, the Buddha bowl, or risotto ai funghi.
Other main dishes include five seafood and six meat options. For those wanting to try specialty restaurants, there is a featured dish that comes with an extra charge. The Signature Taste option on one of the nights was coq au vin for $15.
Ten sides are available to accompany the main dishes – or to add to another dish. Some sides include sweet potato fries, garlic mashed potatoes, grilled asparagus, and mac and cheese.
Desserts
Cake lovers will certainly have difficulty finishing their dinner. The menu includes a variety of cakes, including lava cake, carrot cake, and cheesecake. Rounding out the menu are crème brûlée, apple pie, bread pudding, a fruit plate, and a daily selection of ice cream and sherbet.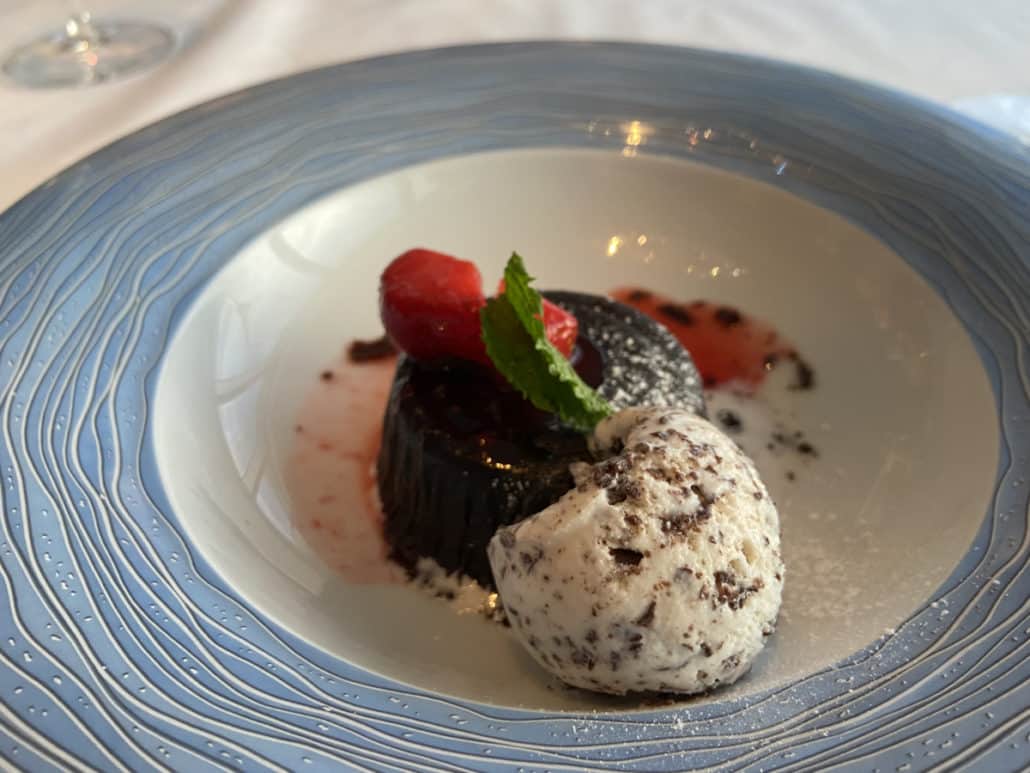 Final Thoughts
Despite the new setup, there would still be plenty of food to choose from. If that's something you're not interested in, there are other choices like Indulge Food Hall, The Local, and the Surfside Café. Bon Appétit!
Check out my other Norwegian Prima articles:
Pin it!