Carnival Glory is the latest Carnival Cruise Line ship to be adorned with the line's new hull design, as it recently received the refresh during a dry dock in Marseille, France.
The red, white, and blue hull is slowly becoming a trademark of Carnival Cruise Line, whose patriotic colors reflect the company's slogan of being "America's Cruise Line."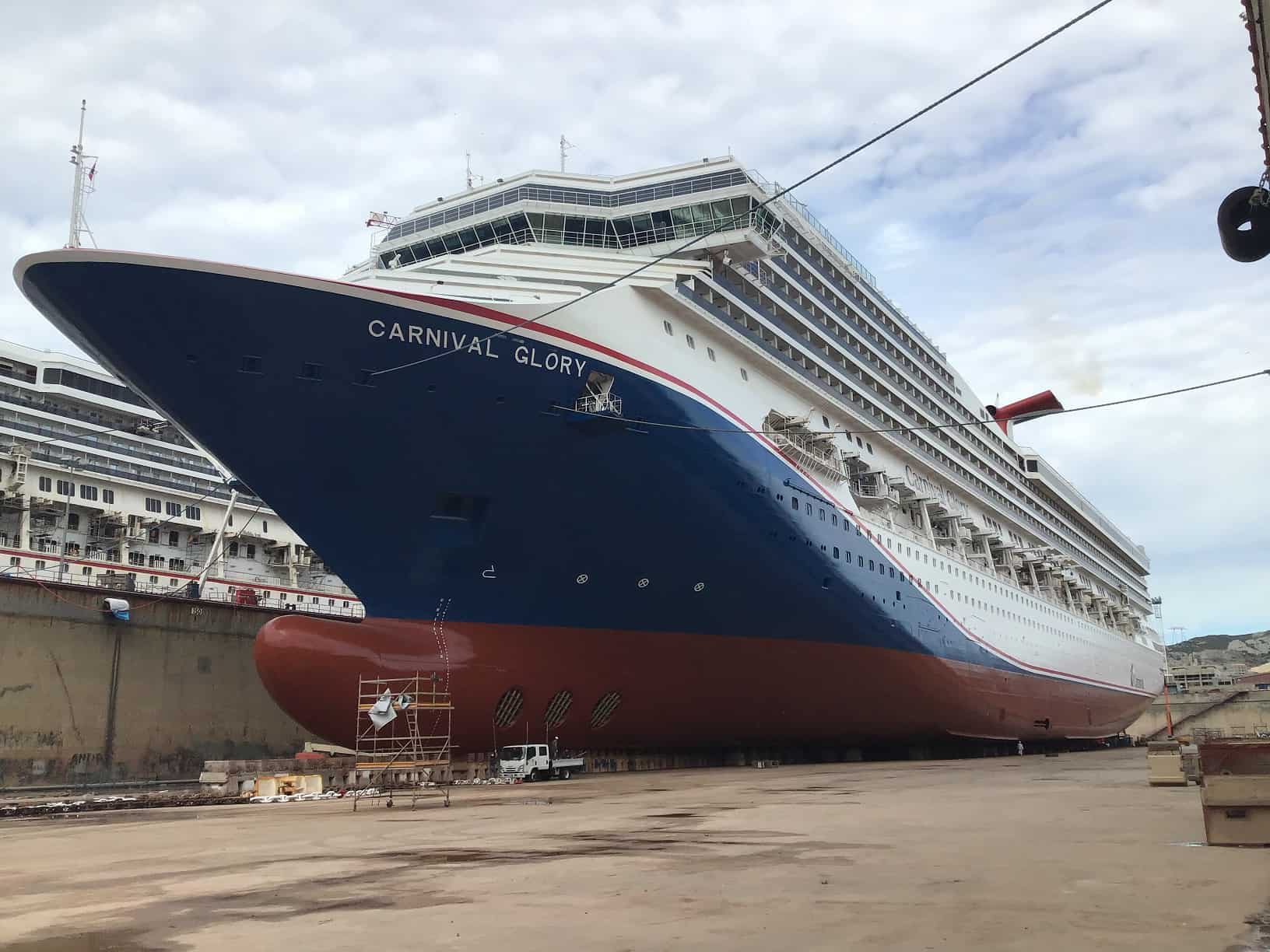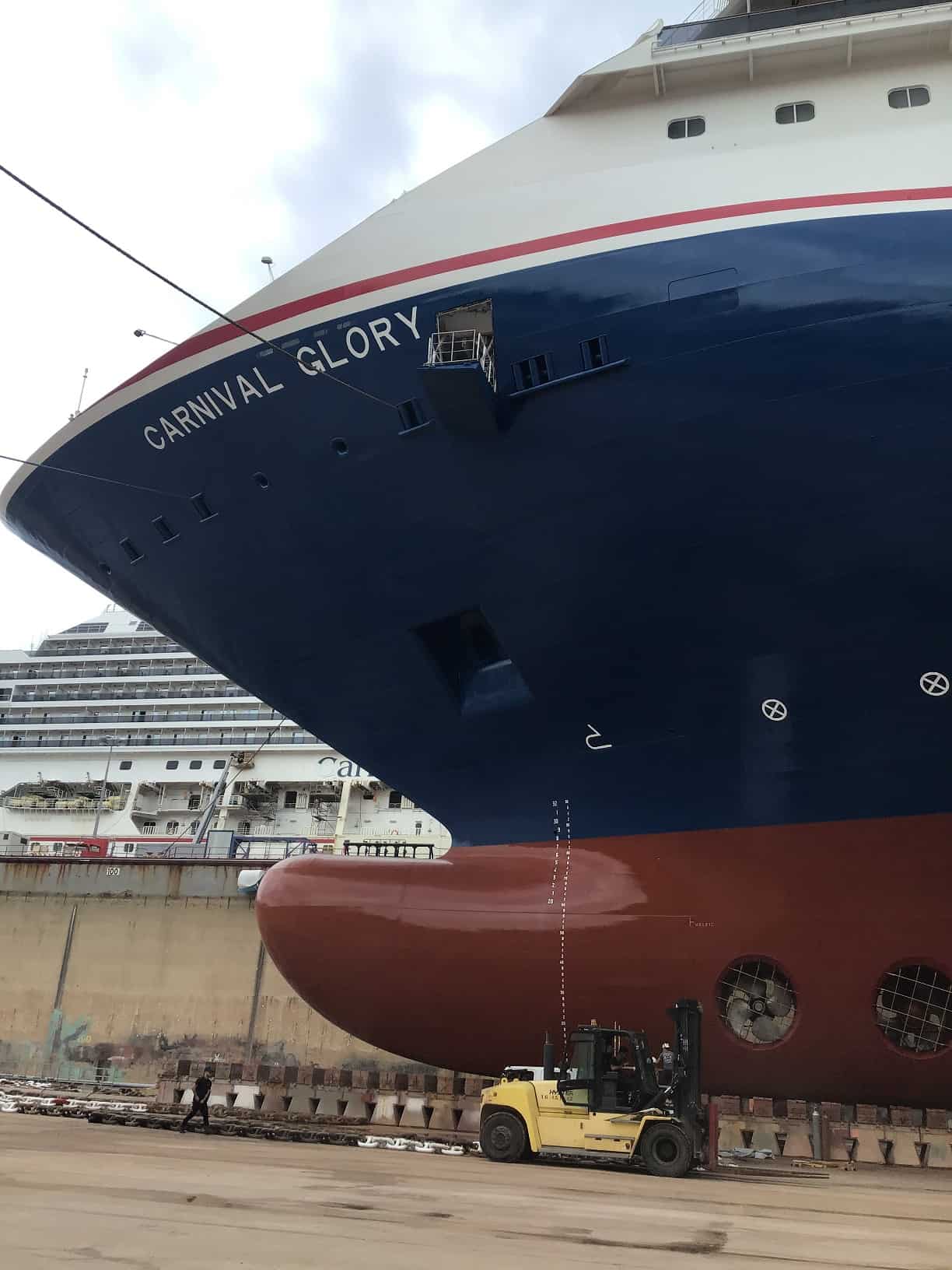 The company is slowly working through the refreshed look for each of its cruise ships. Back in May, Carnival Magic received the new livery. Carnival Dream is next in line, as it is scheduled to complete its own dry dock later this month.
The livery pays homage to maritime tradition, and was first revealed on Carnival's newest and largest ship to date, Mardi Gras. 
Mardi Gras' name is an ode to Carnival Cruise Line's very first cruise ship, which had the same name. This new (much larger!) Mardi Gras is expected to begin sailing with passengers from Port Canaveral, Florida on July 31.
As for Carnival Glory, the earliest bookable sailing on Carnival's website appears to be a seven-night eastern Caribbean cruise from New Orleans this September.
READ NEXT: Carnival Horizon Trip Report, Day 1: Carnival Cruising is Back