Norwegian Cruise Line Holdings has announced that it will be suspending all sailings through the month of October.
Previously, Norwegian had hoped to begin sailing on October 1 after having extended their shutdown through September 30. This latest extension covers all three of their brands — Norwegian Cruise Line, Oceania Cruises and Regent Seven Seas Cruises.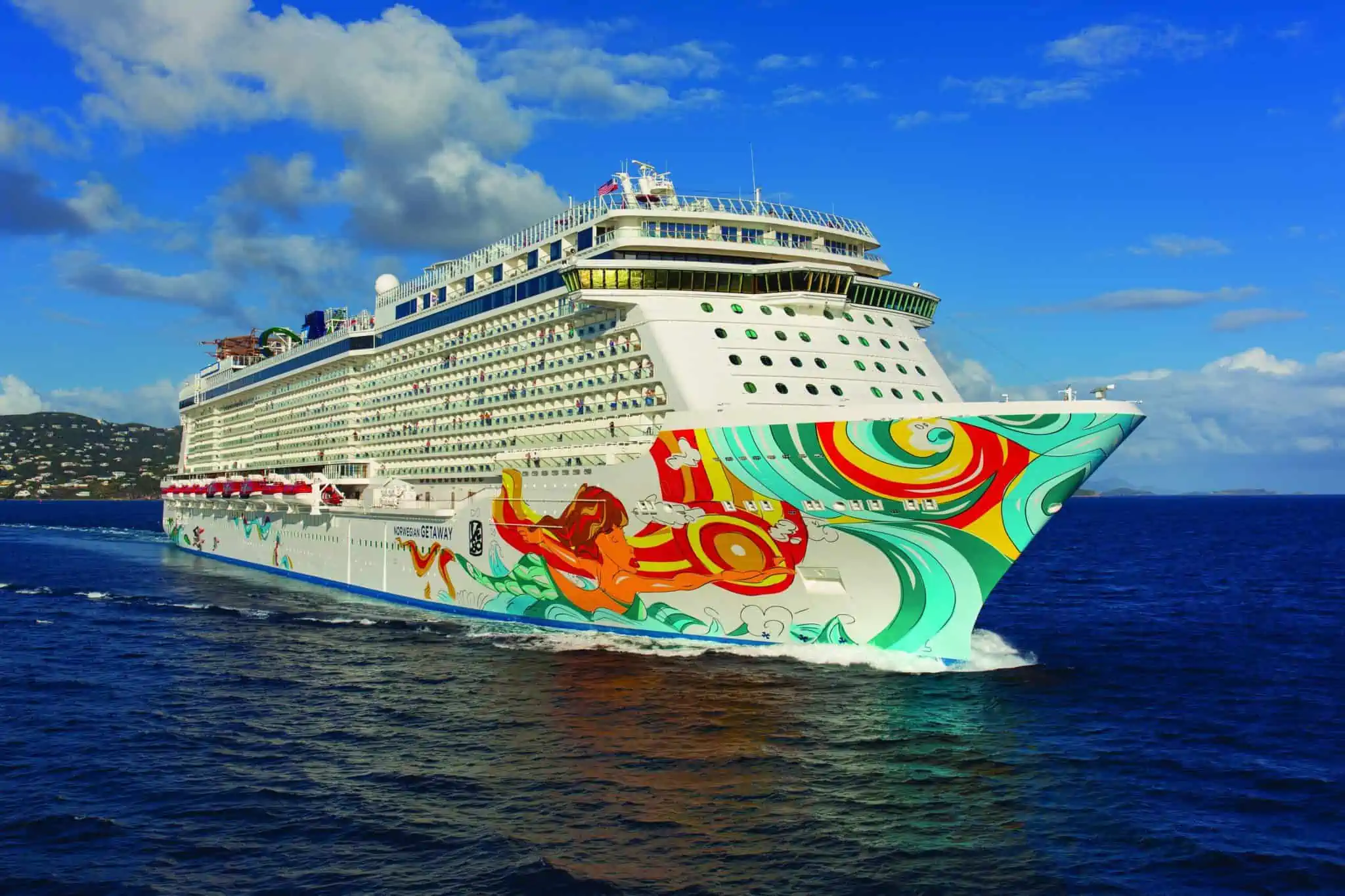 Why They Have Extended The Suspension
The news was quietly posted to the company's website, where a "travel update" reads as follows: "The safety, security and well-being of our guests, crew and communities we visit is our number one priority. We continue to closely monitor the [current health crisis] and the global health environment."
It goes on to say that as a result of the situation, "we have extended our voluntary temporary suspension of voyages through October 2020."
How Impacted Guests Are Being Compensated
As with their most recent extensions, guests are being given two options with regard to their cancelled cruises: They can either take a Future Cruise Credit valued at 125 percent of the cruise fare paid, or a cash refund for the amount paid. The Future Cruise Credit must be used within one year of the issue date to book any sailing embarking through 2022.
Guests wanting a refund will be able to file a request beginning on August 3, and their refund will be processed within 60 days of its receipt. The line's webpage notes that "the monetary refund period has ended for cruise departure dates through September 30, in addition to the previously suspended voyages upon the Norwegian Bliss (October 4 and 12), Norwegian Joy (October 4), Norwegian Breakaway (October 4 and 11) and Norwegian Gem (October 2 and 9). Guests who did not request a monetary refund have, or will, receive Future Cruise Credits."
How We Knew This Might Be Happening
In an 8-K filing this earlier this month, Norwegian Cruise Line outlines the current situation and what the expect to see moving forward. (An 8-K is defined by Investopedia as "a report of unscheduled material events or corporate changes at a company that could be of importance to the shareholders.")
READ MORE: The Unexpected Perk Norwegian is Giving Cancelled Cruisers
Norwegian said that based on the current state of the health crisis, "we expect that the CDC will extend the No Sail Order beyond our currently announced voyage suspension, which would result in an extension to our suspension of voyages."
They also pointed out that how things unfold around the world will impact their future decisions. "In addition," the document reads, "any voluntary suspensions the company has implemented and resumption of operations outside of the United States will be dependent, in part, on various travel restrictions and travel bans issued by various countries around the world, as well as the availability of ports around the world."
Already, those travel restrictions have caused major headaches for cruise lines, particularly when it came to their efforts to repatriate crew members.
Recently, Norwegian Cruise Line Holdings and Royal Caribbean Group began working on a program known as the Healthy Sail Panel. "We compete for the vacationing consumer's business every day," said Frank Del Rio, president and CEO of Norwegian Cruise Line Holdings Limited of the partnership. "But we never compete on health and safety standards."
Along those same lines, Carnival Corporation this week co-hosted a three-hour seminar looking at the current health crisis from all angles. Carnival Cruise Line has suspended all of their sailings through the end of September, and select sailings into October and November.