I didn't intend to be on a cruise ship this week, let alone the Norwegian Getaway as it made its way to Bermuda. After all, I was just on another Norwegian ship — the midsize Gem — less than a month ago, and I generally try and put about six months between my trips. But… here we are.
The Upgrade Fairy Stops By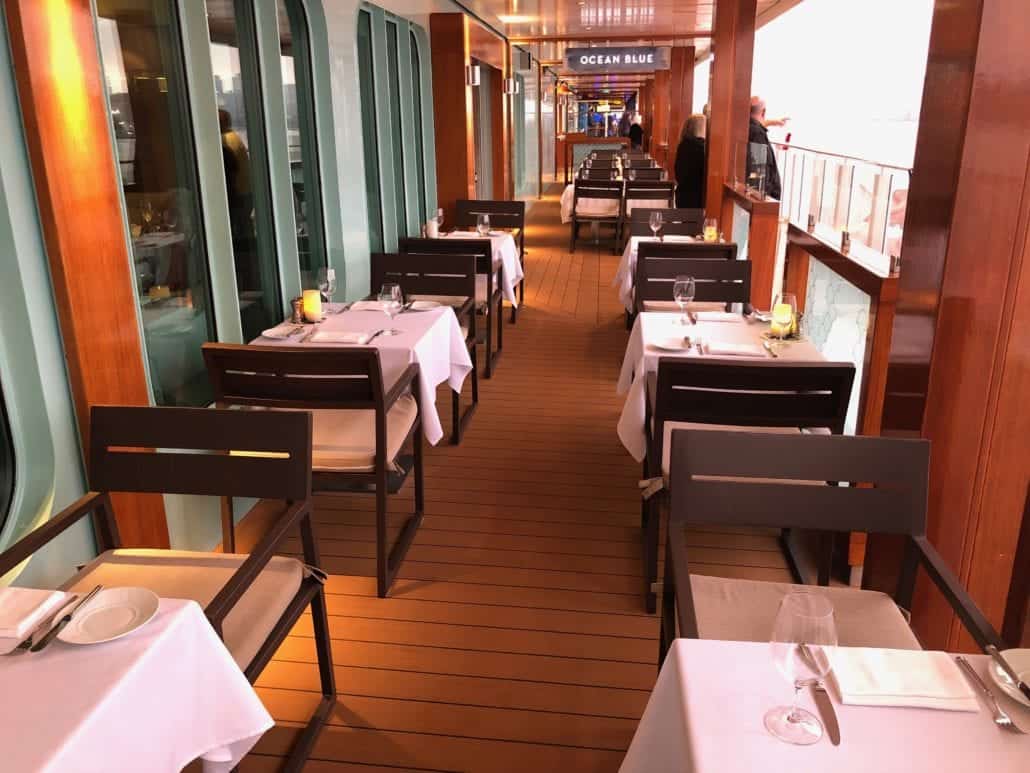 So how did I wind up on this four-day trip from New York City to Bermuda? Look, when the casino offers you a free trip on a ship you haven't sailed before to a place you've never been, it's pretty hard to refuse! Plus, several people I'd met on past cruises were going to be on this sailing, so it sounded like a great time.
A few months before the trip, I got that kind of E-mail that makes gamblers like me twitch: I was being offered a chance to upgrade the inside stateroom the casino had comped me. For those unfamiliar with Norwegian's Upgrade Advantage program, it basically gives you the opportunity to place a bid on a stateroom in a higher category. There's no guarantee you'll get it, and if you do, you have no control over where on the ship that stateroom will be.
READ MORE: How To Bid For An Upgrade On Norwegian Cruise Line
Did I mention I like to gamble?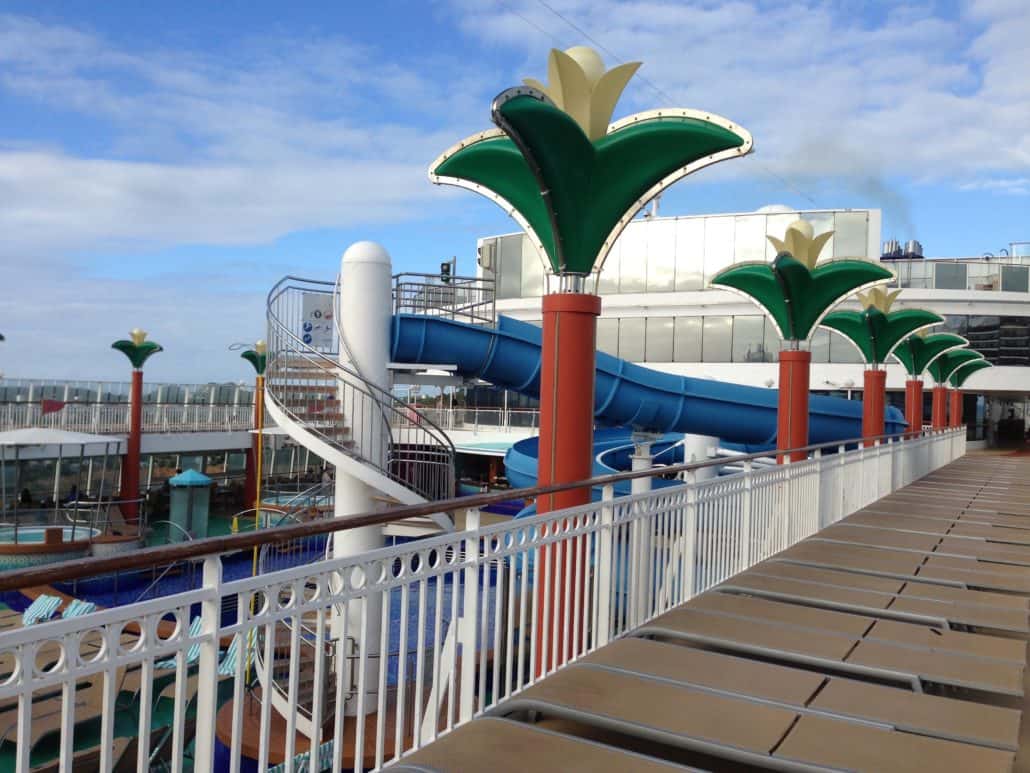 I placed low bids on an oceanview, balcony and spa balcony stateroom and then sort of forgot about the whole thing as I focused on my March 10-day sailing aboard the Norwegian Gem. But a few weeks before I was to sail on the Getaway, people in the Facebook group dedicated to this particular trip started mentioning that their bids had been accepted. Naturally, I began to feverishly check my E-mail to see if I, too, was being upgraded.
It was looking pretty grim as we got closer and closer to embarkation day. And then, on Friday — we were sailing Tuesday afternoon — it came through: I'd gotten an upgrade! I would be exchanging my inside stateroom for an oceanview. But not just any oceanview: This was stateroom 11102, a forward-facing oceanview with a nice window overlooking the bow of the ship.
I decided to take this as a sign that the casino would be good to me on this trip… but would that prove true?
Welcome Aboard… Now Let's Eat! 
This trip offered a lot of firsts for me. A ship I'd never done. A port I've never visited. A room without a balcony. A sailing without the dining package. It was also odd in that I wasn't at the pier, two hours before embarkation, anxiously waiting to board. Because we weren't sailing until 7 p.m., embarkation began later than usual, so we didn't show up at the pier until around 3 p.m.
READ MORE: 5 Things We Love About Norwegian Cruise Line
One problem with a later arrival? The lot at the midtown Manhattan pier was full, so we had to look elsewhere. But once we arrived, check-in was a breeze (especially since I'd booked through the casino, and that meant a dedicated check-in area) and we were on the ship about 10 minutes later. Because the ship had deadheaded from Miami (meaning there were no paying guests on board), the staterooms were ready immediately. And because it was only a four-day trip, I only had carry-on luggage and was able to go right to the room and unpack.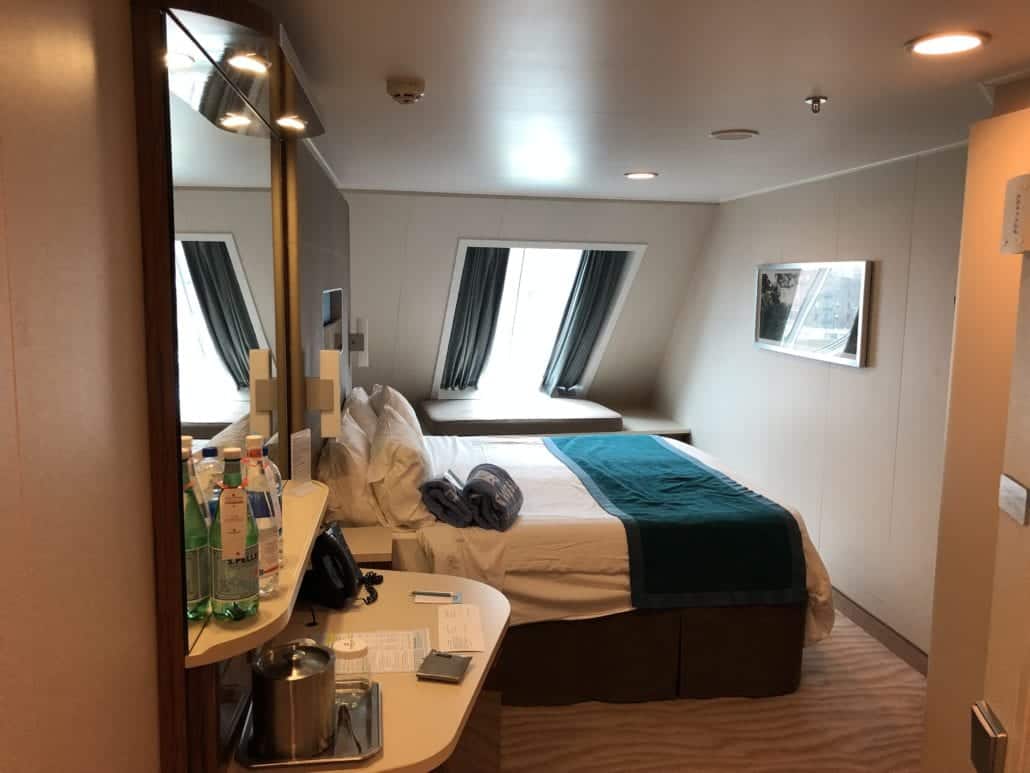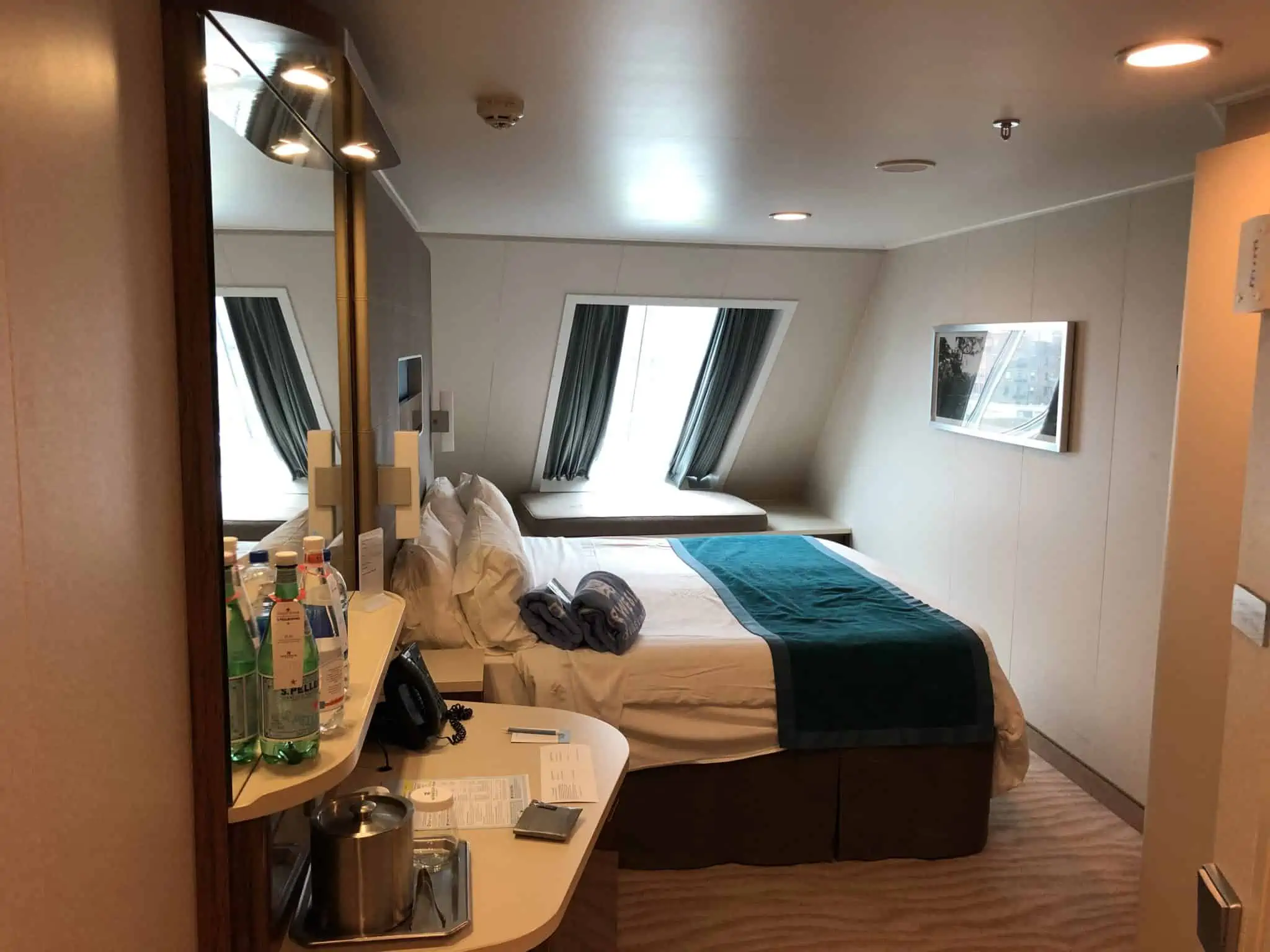 My stateroom was number 11102 and, as I mentioned, it's a forward-facing oceanview. The big, circular window offers tons of sunlight and has a cool little daybed perfect for curling up on if you want to read while looking out. Although two things to note about this stateroom: You have to keep the curtains closed at night, because you're directly above the bridge and light could cause glare on the windows they look out of to, you know, make sure we don't hit anything. And the view from the window is actually better from the bed than the daybed. Why? Because from the daybed, you're looking down on the bow of the ship, whereas from the bed, you're looking at the ocean stretching out as far as the eye can see.
Another thing to note: The room is big, especially when traveling solo, as I always do. (When I refer to "we" in this trip report, it's my friends who also happen to be on board, but aren't in my stateroom.) The room would also be great for two guests, which is the maximum occupancy since there isn't a couch. (Although I suppose a kid probably could sleep on the daybed, like a kitten!)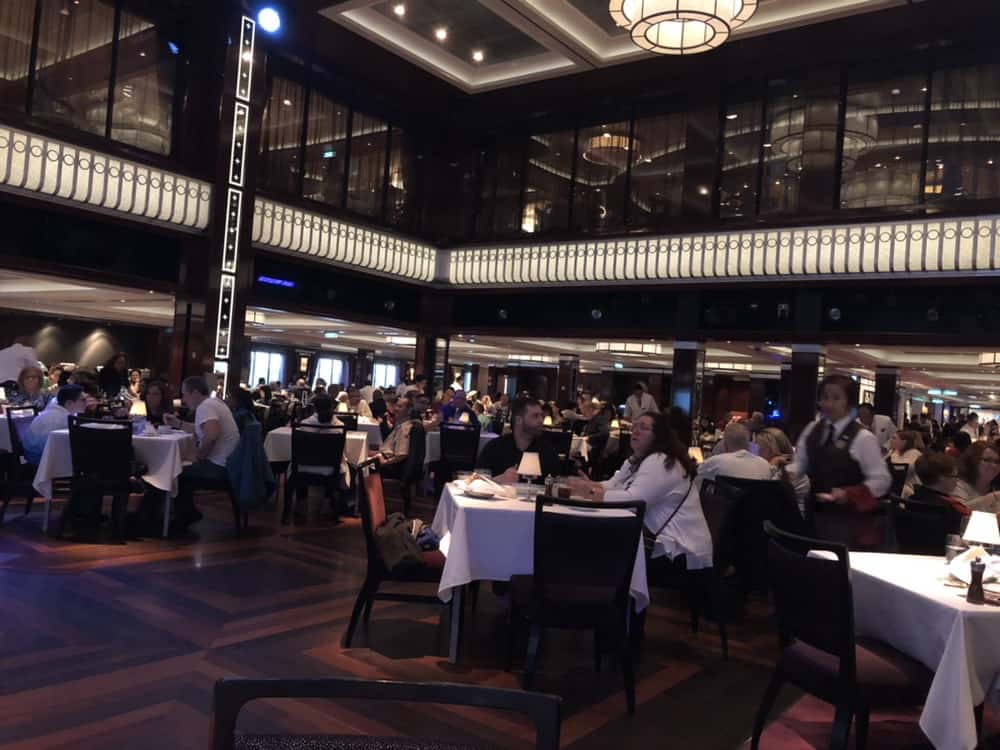 By now, it was dinner time so we headed to the Tropicana Room. If you're familiar with other Breakaway class ships, you know this as the Manhattan Room. It's one of the main dining rooms, but I really prefer it because they have a dance floor and live music. Plus, the atmosphere is very cool… sort of like stepping back in time to an old-school nightclub.
The band was fantastic, the company great and the food very good. I went with the shrimp and crab wontons, crab cake (with a delicious dill dipping sauce) and steak with fries. The steak was a little on the chewy side, but pretty decent. The appetizers were fantastic. And as happens a lot with me, we wound up bonding with the people at the next table. Yes, I'm always that guy whose table is laughing… sometimes maybe a little too loudly. #SorryNotSorry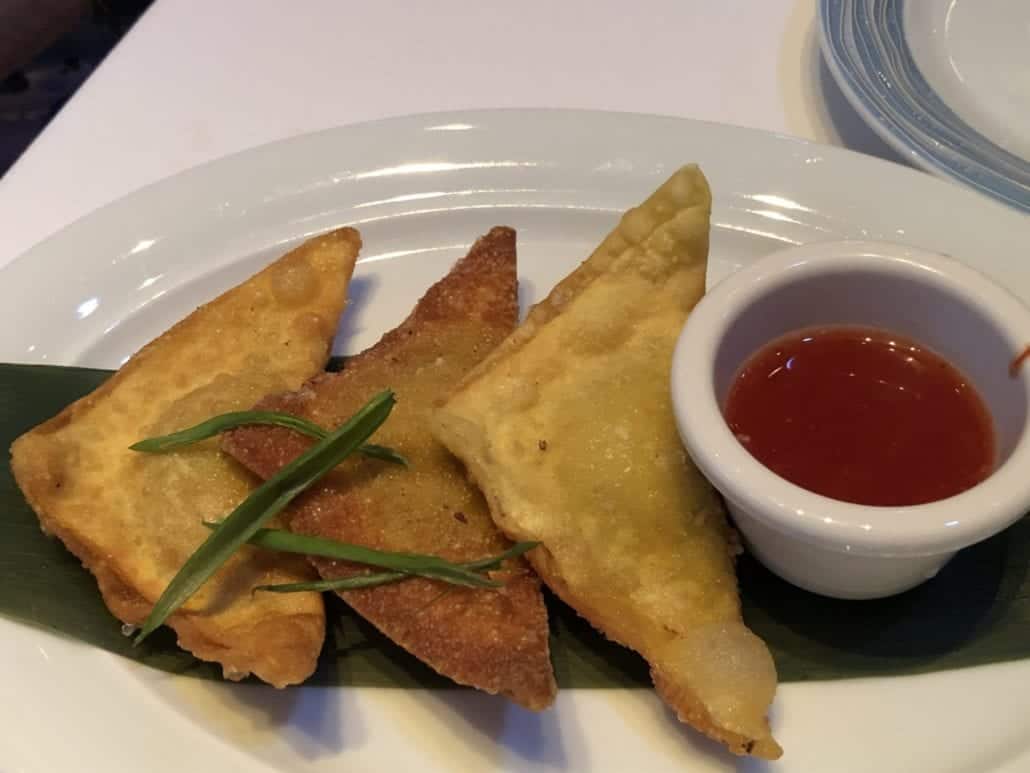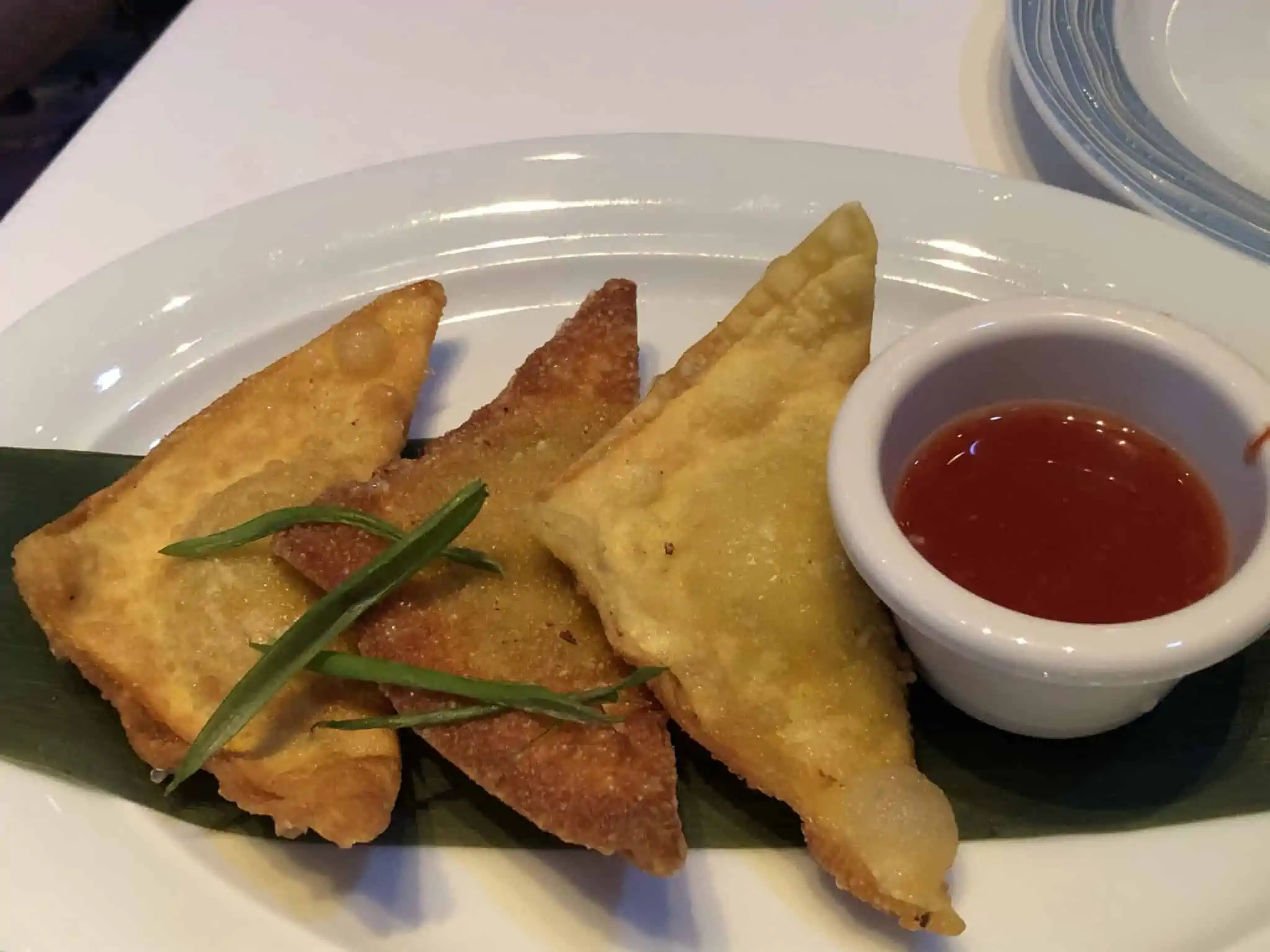 As we were finishing dinner, the ship started to pull away from the pier… we were off and running! Despite it being a chilly, drizzly night, I headed for the waterfront (Norwegian's promenade, on Deck 8) to pay my respects to Lady Liberty as we sailed past. This might be the first time I've ever sailed out when it was dark enough to see her torch lit… pretty dang cool.
Let The Games Begin

I'd love to say I spent the rest of the evening taking in some of the really great live music coming from places like the Sugarcane Mojito Bar (where they had a killer piano player) or the atrium (where one of my travel mates said the band slayed), but if you know anything about me, you know I was in the casino.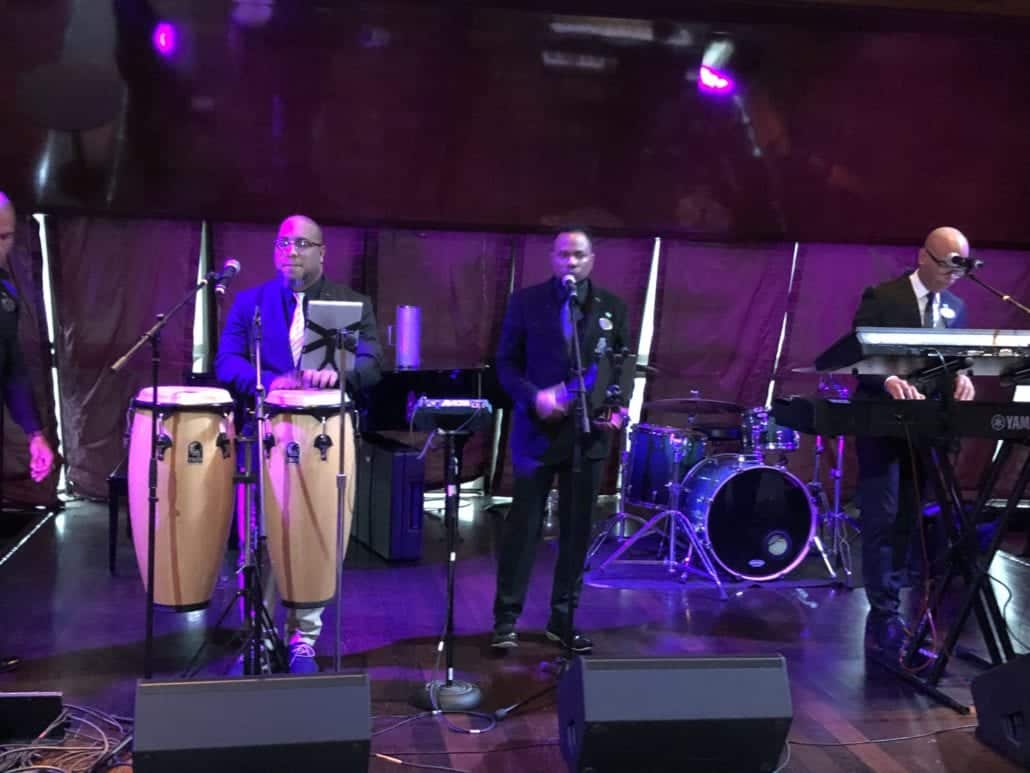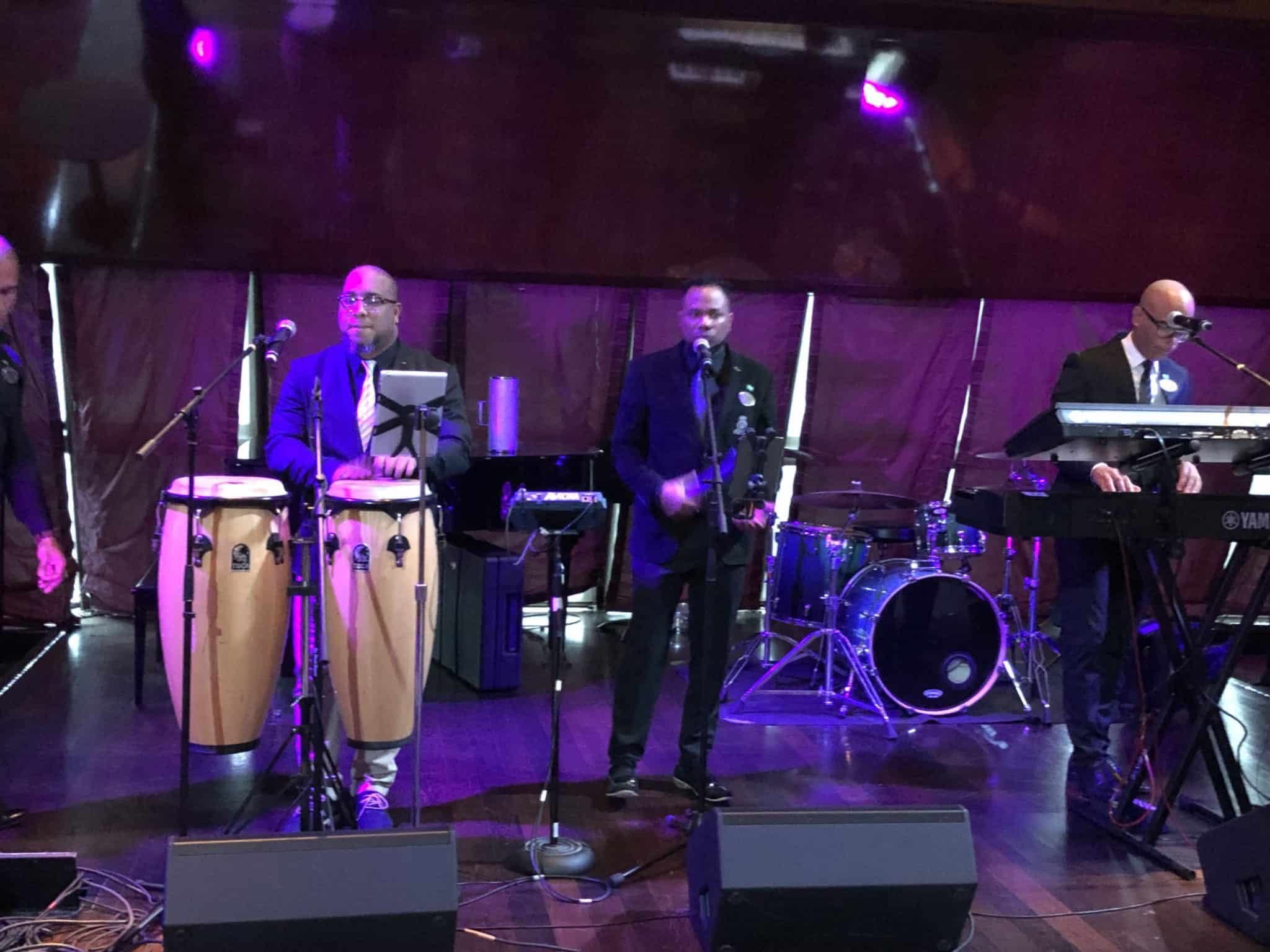 Another first for me: This is a four-day trip, and I've never done less than a week. You can definitely feel the difference… people are trying to cram as much fun (and gambling and food and alcohol) in as they can during this abbreviated vacation. As a result, everything feels a little bit noisier, a little bit more frenetic, a little bit more crowded. It'll be interesting to see if that lasts the entire four days, or is sort of an opening-night performance of "The Wild Party" starring a cast of thousands.
I never really found my "rhythm" in the casino tonight, bopping around from machine to machine. But I had some small wins which kept me going and gave me hours of play without spending all of my daily budget, which is always a good thing.
Tomorrow, we spend the day at sea, so grab some sunscreen and join me…