You'll recall that yesterday, my plan was to hit the Norwegian Getaway casino for 30 minutes or so, then call it an early night so I could get up early for our arrival in Bermuda. My friends and I were planning to do a four- or five-hour tour with a hired driver who'd show us all the highlights as we basked in the infamous Bermuda sunshine. So yeah… that was the plan.
Sleep Is Highly Overrated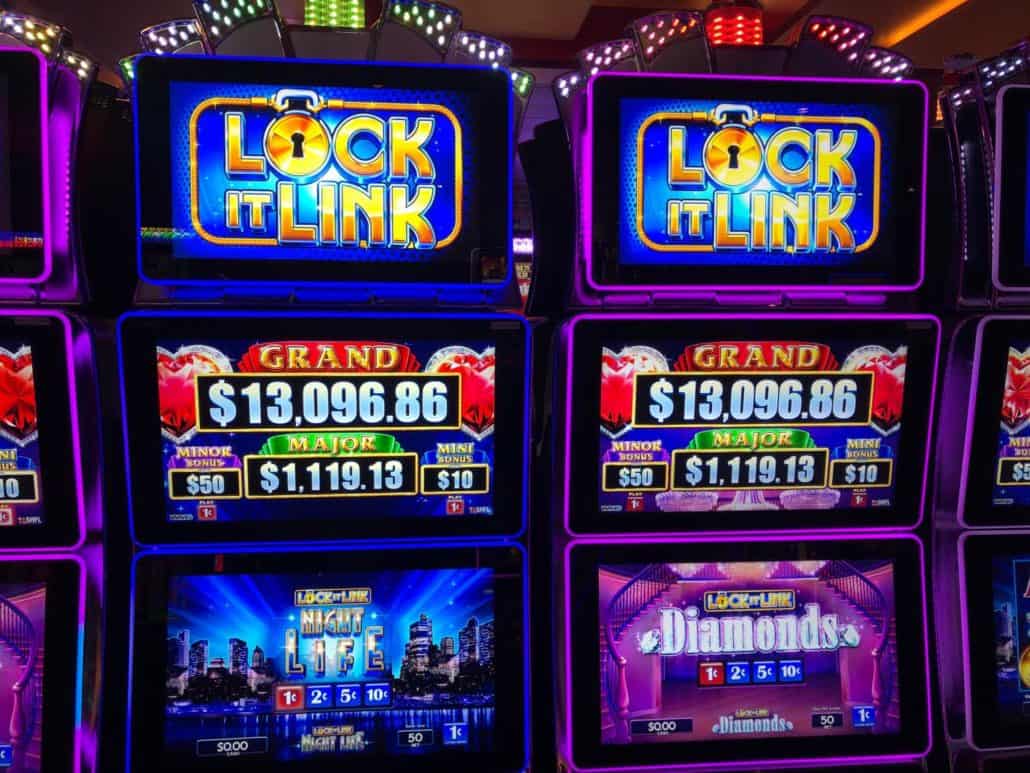 Instead, I wound up in the casino until 3 a.m., which was actually 4 a.m. thanks to a pesky time change. Four hours later, I was awakened by two sounds: the rumble of the ship maneuvering toward the dock as we arrived in Bermuda, and the pitter-patter of rain on my porthole. Throwing back the window-covering curtains, I could see that our sunny day in Bermuda was going to be more on the cloudy/rainy side.
READ MORE: Details About Norwegian's New Drink Packages
I'd be lying if I didn't say I considered going right back to sleep under the very cozy blankets.
But instead, I rallied, grabbed a bite from the casino and then disembarked to meet Dianne and Monica at our pre-designated spot. Soon enough, we were being ushered by our tour guide, The Calypso Cowboy, into his comfy fan.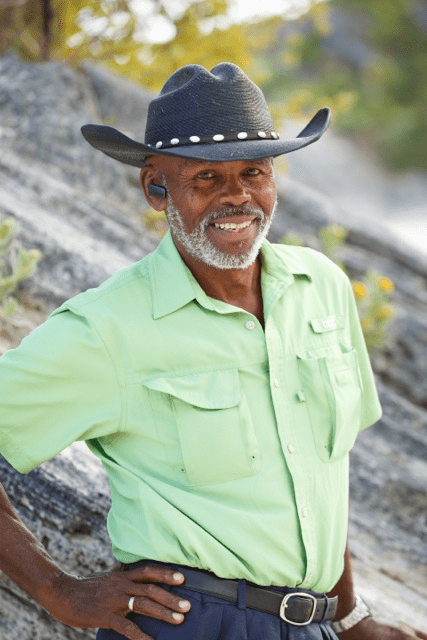 The Calypso Cowboy's real name is Arthur, and he has lived in Bermuda all his life. We didn't really have any idea of what we wanted to see, so we essentially put ourselves into Arthur's hands and said, "Show us your island." And for nearly six hours, Arthur did exactly that.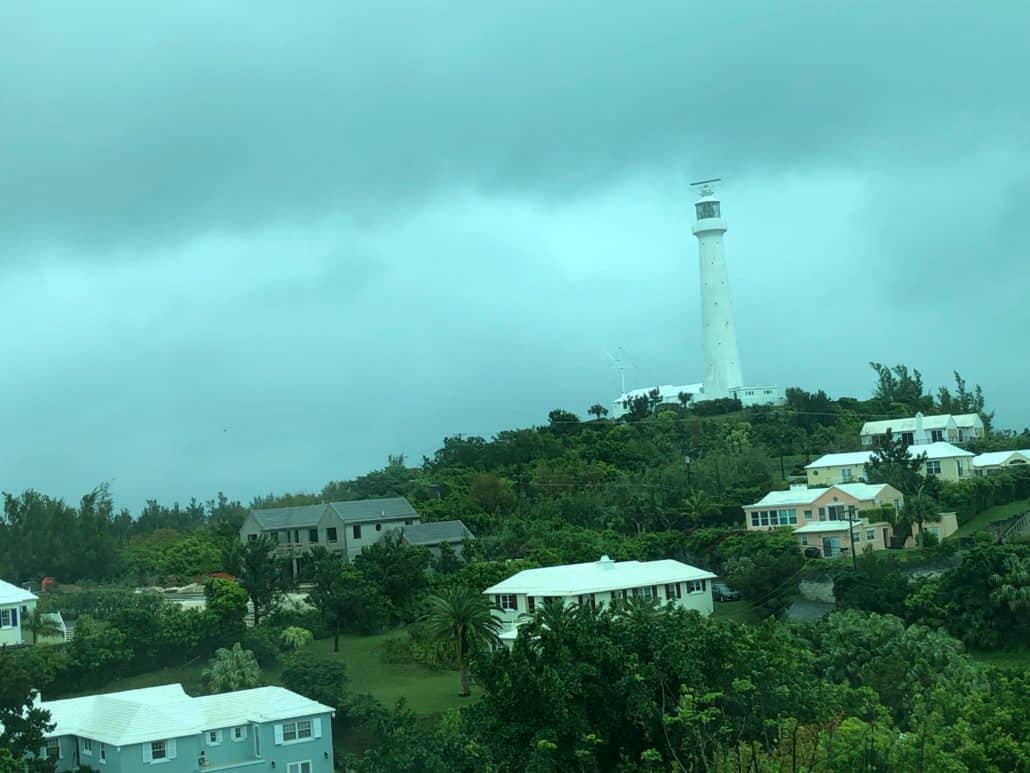 He told us of the quarries from which the dockyard's stones had been crafted and the ways in which the 2017 America's Cup race changed Bermuda forever. We saw an abandoned church that's become a popular wedding spot and climbed to the top of a lighthouse. And, of course, we visited one of the island's beautiful beaches.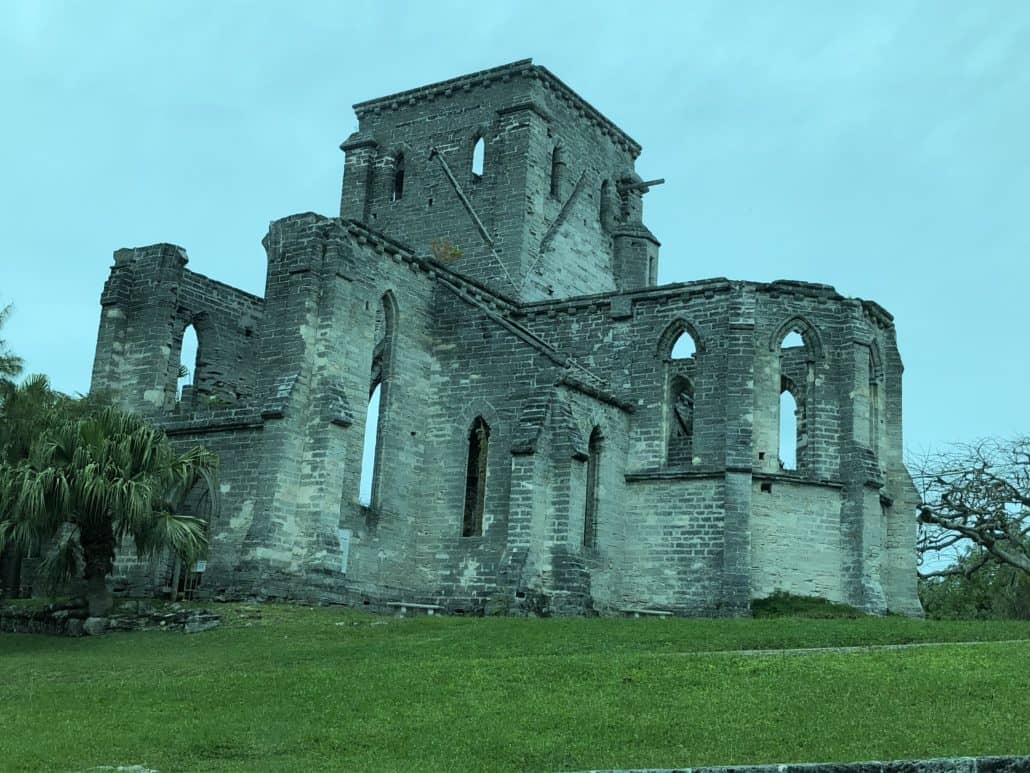 I can't recommend Arthur's services highly enough, although I will do so with this caveat: This man knows the island and its history, and he loves sharing both. He might not necessarily be the best fit for someone who wants nothing more than to ride around listening to the kind of shallow babble you can get from any driver with a license and access to Google. But if you want to walk away feeling as if you got to know the real Bermuda, Arthur is definitely your guy, and his website can be found here.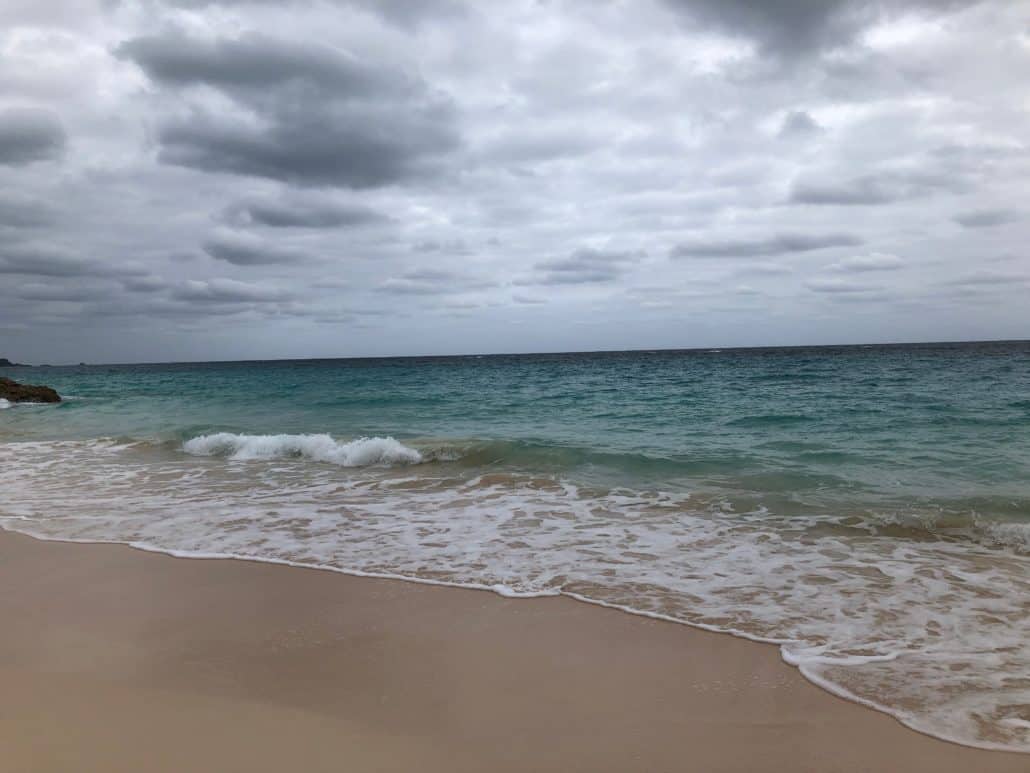 It's A Sunshine Day… Er, Late Afternoon
While it was drizzly and cloudy during pretty much our entire tour of Bermuda, that didn't slow us down. The sun did eventually come out… wanna guess when? Come on! I bet you know the answer! That's right, the second we got back to the ship! But that made for a great sailaway, especially since I headed up to Spice H20 on the top deck.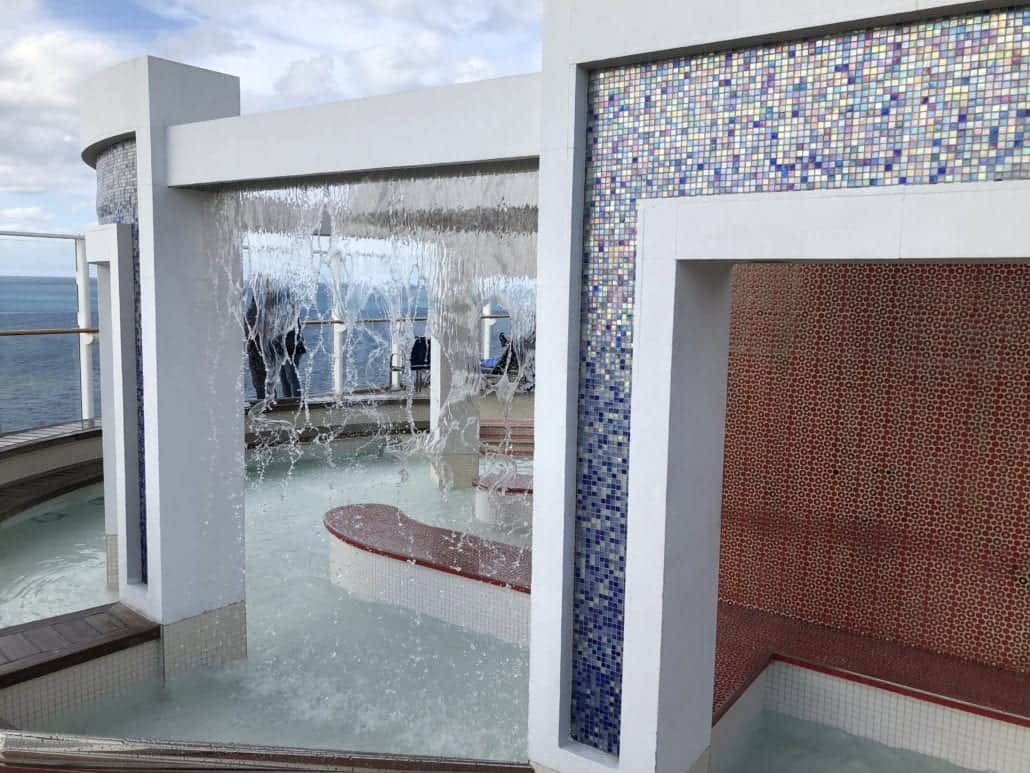 From there, I enjoyed a couple cocktails while talking to various people about how they'd spent the day in Bermuda. And glancing down, from 16 decks above, you could see the gorgeous blues of the water and the reefs below as we sailed away from the island.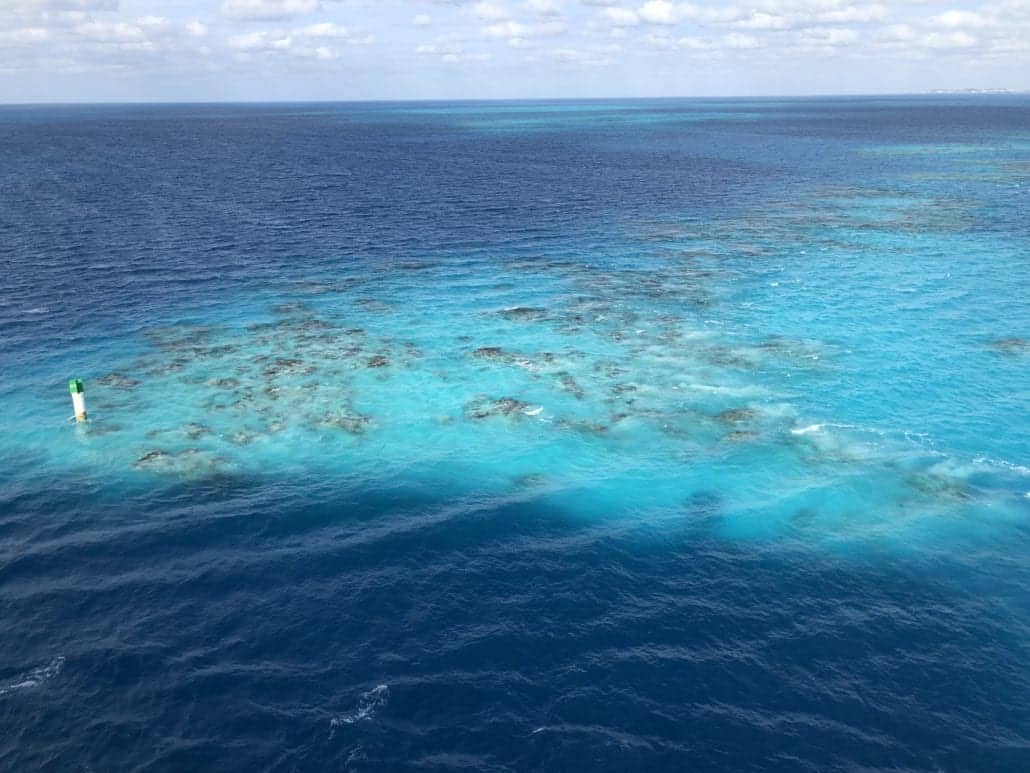 Originally, we were scheduled for an 8:45 p.m. dinner. (Apparently, they take reservations for 5:30 p.m. and after 8:30 p.m., but anything in between is handled on a first-come, first-serve basis.) Rather than starve to death or hit the buffet, we headed to Mixx bar (located between Savor and Taste, two of the three main dining rooms) figuring we'd put in our names for a table and then have a drink. But at 6:30, there was no wait whatsoever!
READ MORE: Norwegian Joy Heads For Her New Home
I'll admit, I was hoping to eat in Taste given that the previous night's sorta disastrous meal had been in Savor. But we wound up in Savor and, I'm happy to report, it was a just-about-perfect dining experience. Our waiter was funny and attentive, the food fresh and delicious, the beverages flowing. I went with a fantastic short ribs and spring roll appetizer, followed by perfectly-prepared roast sirloin. Dessert was some wicked combination of brownie and 'smore that was devilishly good.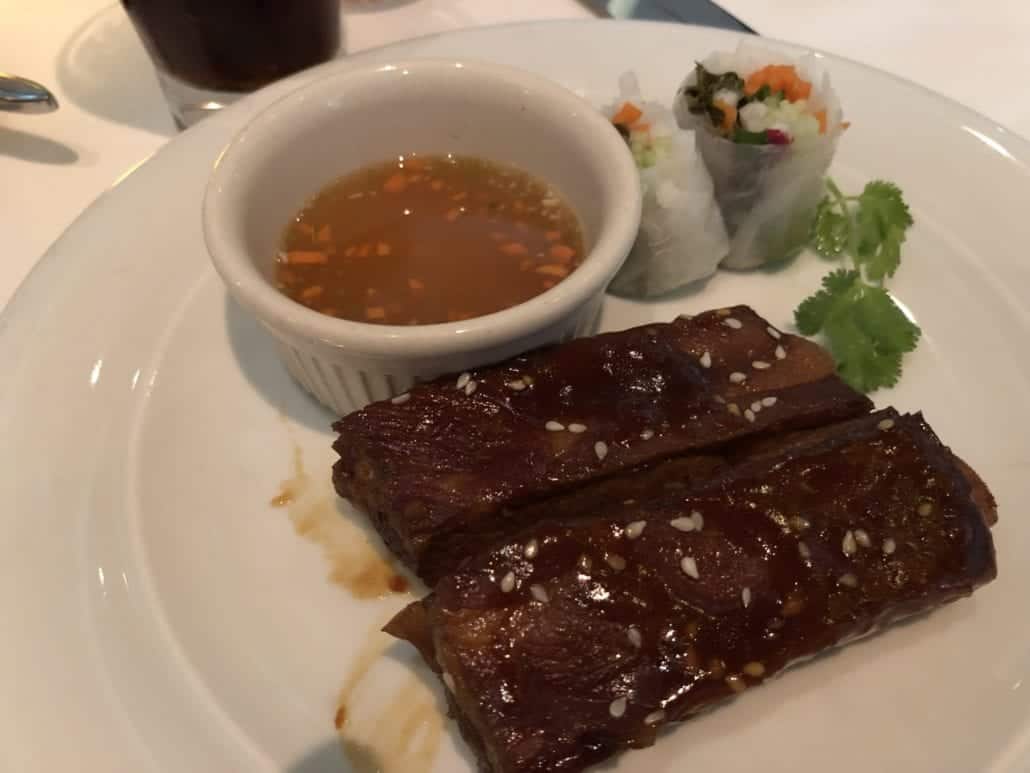 The evening's top-deck event was going to be the Glow party, always a favorite. But once again, it was moved due to inclement weather. I wasn't terribly disappointed this time, as — if I'm being honest — the Glow party is one of those events that I always look forward to, and yet which winds up making me feel old about 30 minutes in. Why? Because I find myself thinking things like, "Remember when songs had actual words?" or "How are you supposed to dance to that?" Unlike the 80's party, at which I dance like a fool, I usually stand around socializing at the Glow party, at all times one drink away from shouting, "You kids get off my lawn!"
So when the party got moved from Spice H20 to an indoor venue, I took that as a sign that the gambling gods believed I should return to the casino… and it was there I stayed until around midnight. Heading up to my stateroom, I did some reading and tried very, very hard not to think about the fact that tomorrow would be our final sea day as we journeyed back to New York City…
NEXT UP: The Tale Of The MIA Towel Animals
PREVIOUS ENTRIES:
Getaway Trip Report, Day 1: How We Got Here
Getaway Trip Report, Day 2: Seas The Day