Norwegian Cruise Line has announced that its new ship, Norwegian Prima, was floated out at the shipyard today at Fincantieri's shipyard in Marghera, Italy.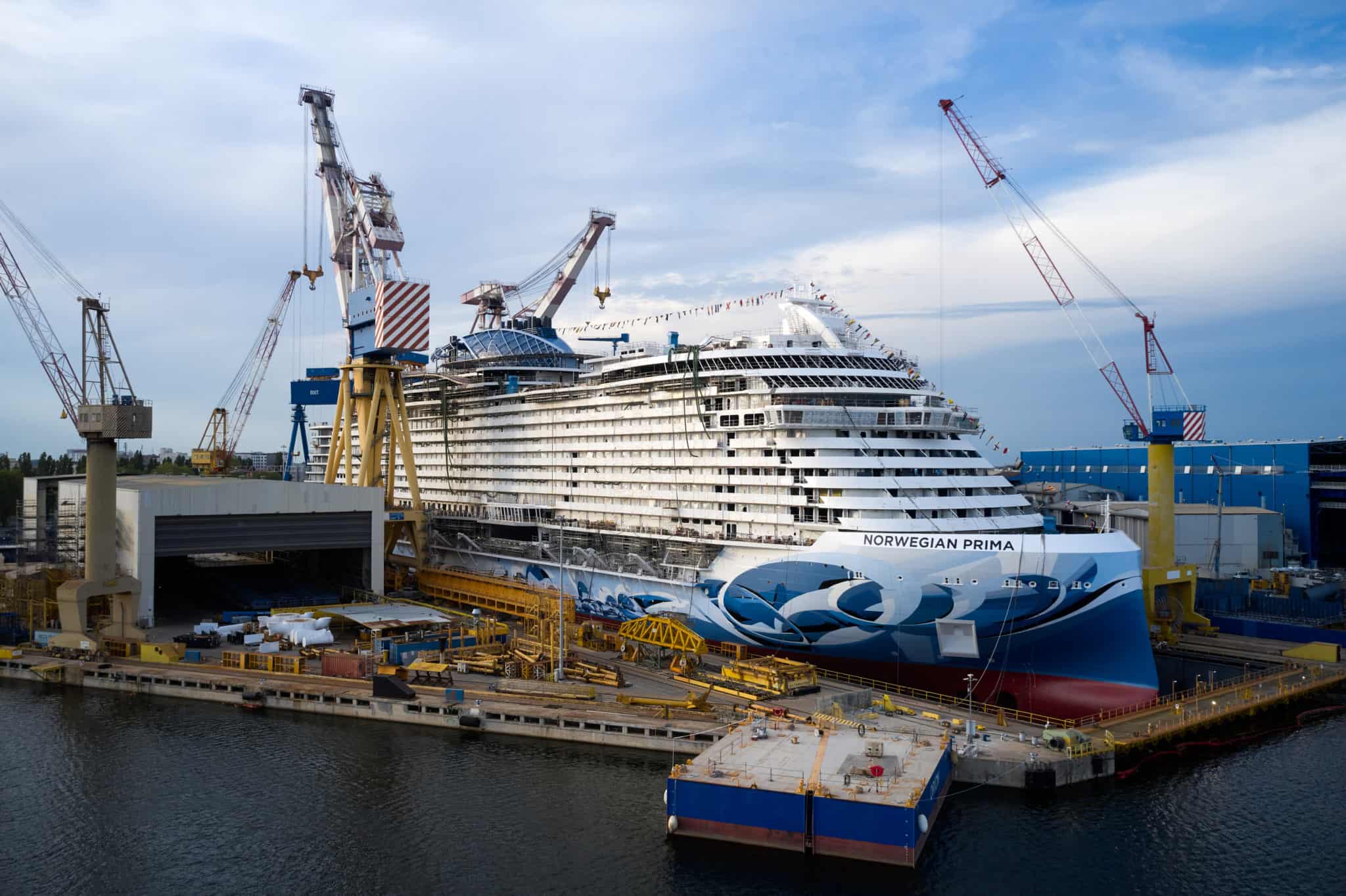 The milestone represents Norwegian Prima's next stage of construction, and marks the first time a ship touches water. To celebrate the occasion, a commemorative coin was welded to the vessel in a ceremony presided over by Eamonn Ferrin, VP of international business of Norwegian Cruise Line, and Antonion Quintano, shipyard director of Fincantieri.
A float out means that the exterior of the ship, including the hull artwork, is completed and the focus turns entirely to interior build-outs and furnishings.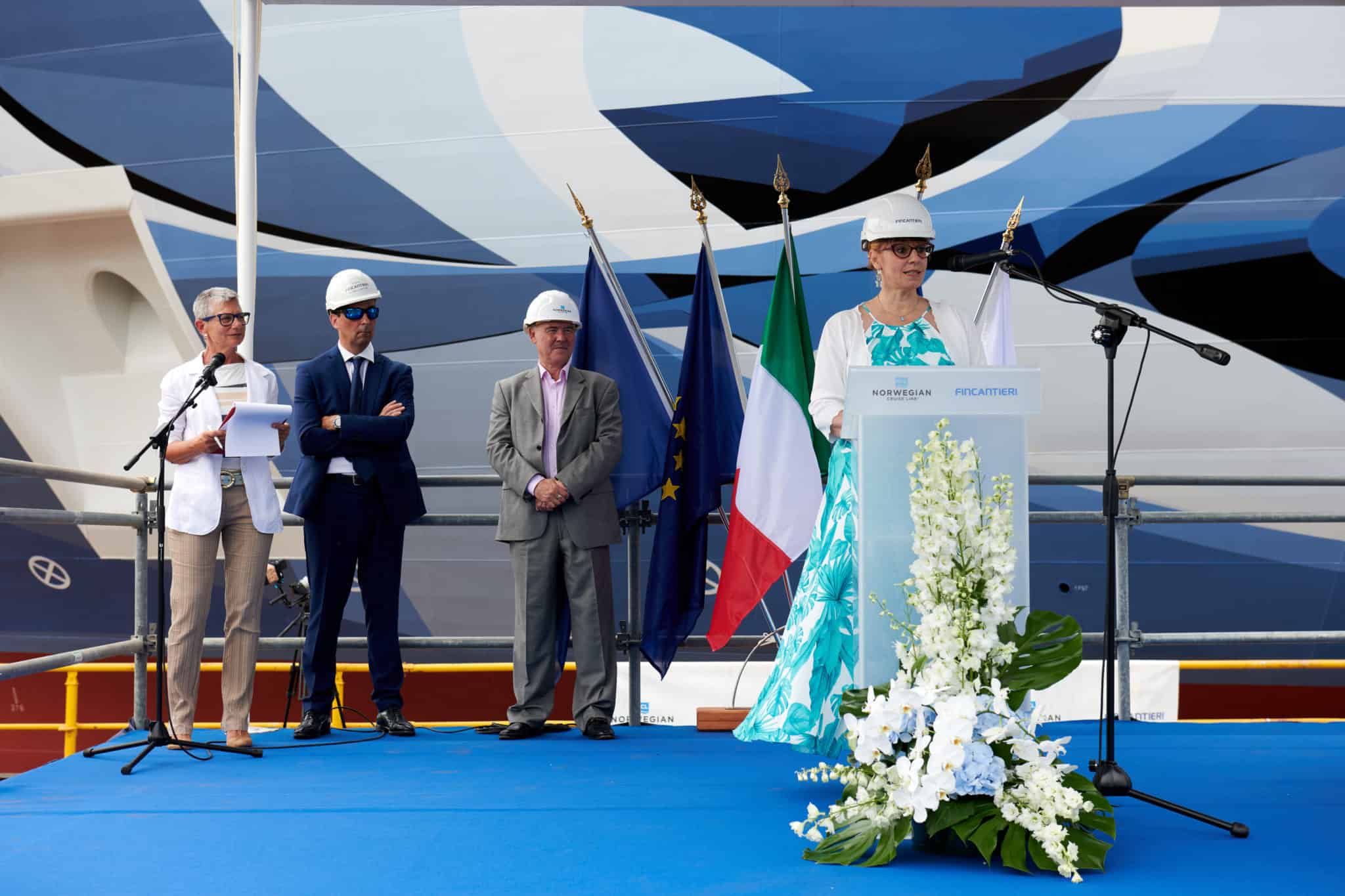 "A ship's float out is always a significant milestone, but this one is particularly special," said Harry Sommer, president and CEO of Norwegian Cruise Line. "Our 18th ship, Norwegian Prima represents an exciting new chapter for our brand and the first vessel to be delivered in our groundbreaking new Prima Class."
READ MORE: Norwegian Cruise Line Can Require Vaccination Proof After Judge Blocks Florida Law
Norwegian Prima is the first of six ships in Norwegian's Prima Class, the line's first new class of ships in almost 10 years. At 142,500 gross tons and with the capacity for 3,215 passengers at single and double occupancy, the ship boasts wide-open spaces and a variety of new Norwegian Cruise Line experiences.
Some of these new features for Norwegian Cruise Line include Ocean Boulevard, a promenade wrapping around the entire deck allowing passengers to stroll beside the ocean, enjoy al fresco dining, and take advantage of Infinity Beach with two infinity pools. Ocean Boulevard also includes Oceanwalk — two glass bridges that stretch out over the water.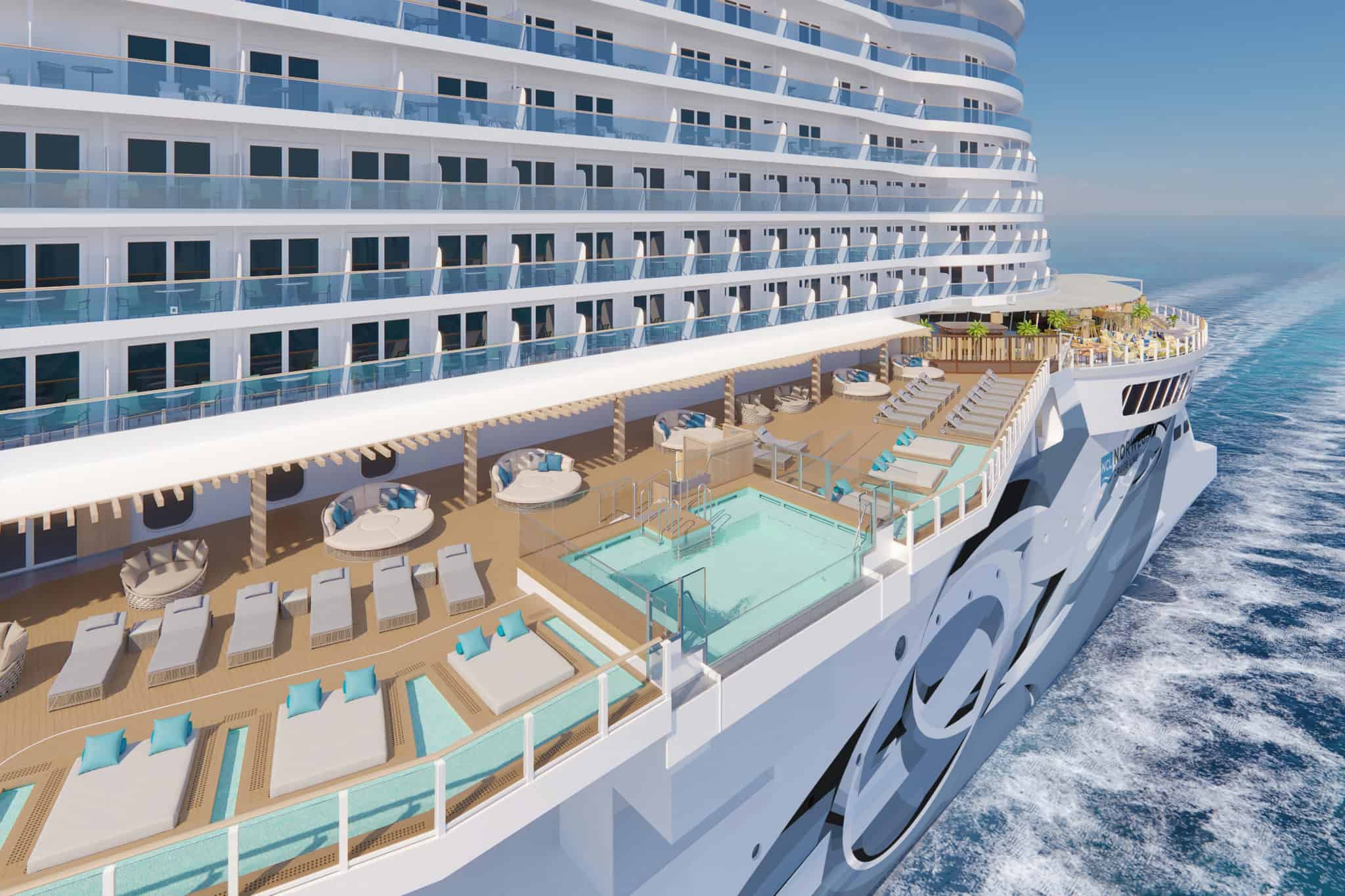 Dining will include the open-air marketplace Indulge Food Hall, Onda by Scarpetta Italian restaurant, Los Lobos Mexican cuisine, and The Local Bar & Grill, open 24 hours a day.
Norwegian Prima is set to debut in summer 2022, offering a grand maiden season that features itineraries in a number of regions including northern Europe, Bermuda, Iceland, eastern Canada, and the Caribbean.
READ NEXT: Royal Caribbean Replacing Labadee Calls Due to Unrest in Haiti