Carnival Cruise Line's first Mardi Gras literally got the 'Fun Ship' party started nearly 50 years ago. Today, a newly-built Mardi Gras is the flagship of the fleet and the life of the party.
Along the way, a few things — actually, pretty much everything — has changed.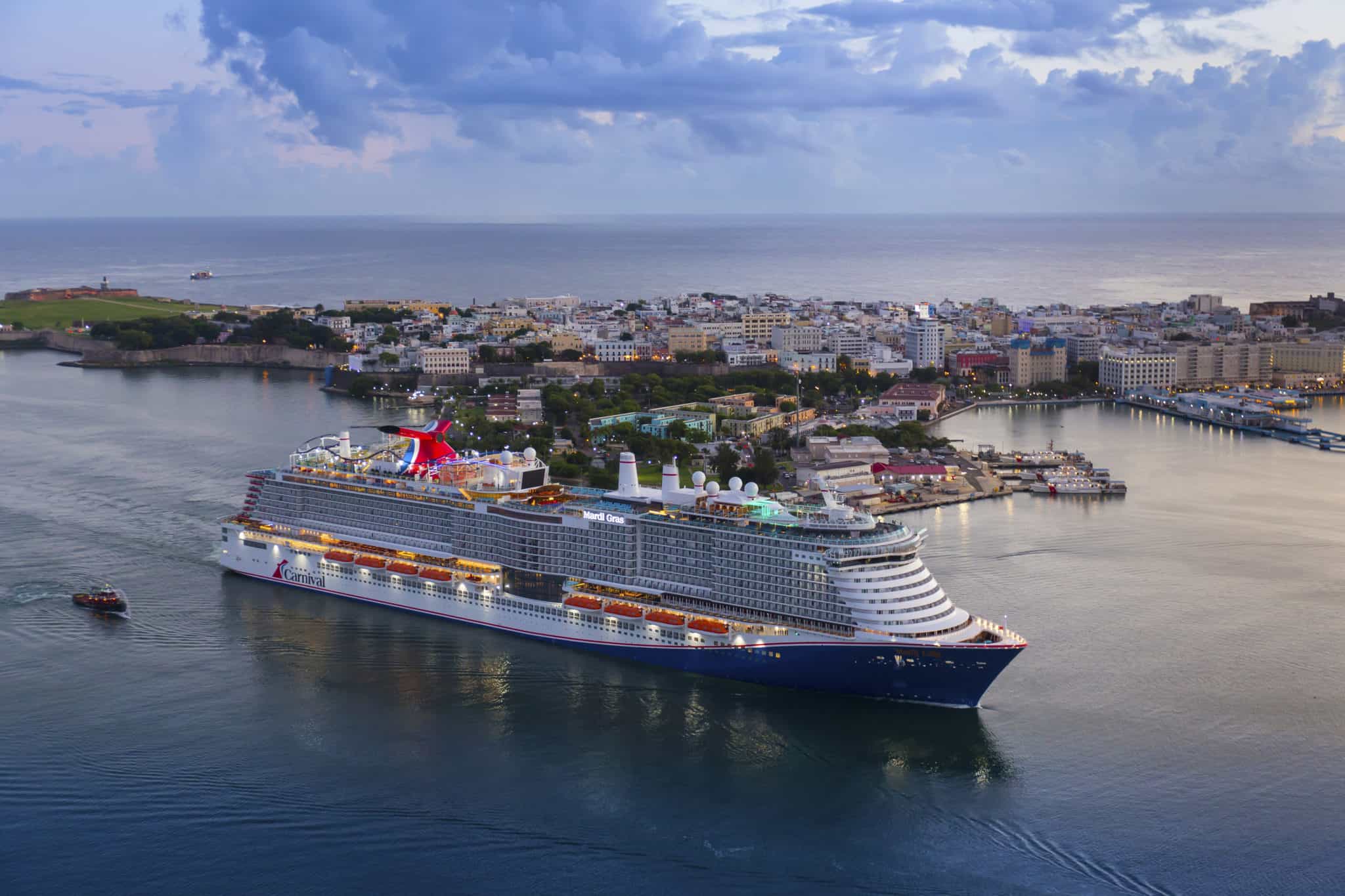 Completed in 1961 as the Empress of Canada, the sleek ocean liner would eventually become Carnival's first vessel.
At the time, it was the final flagship of Canadian Pacific Lines' once-massive transatlantic service, plying the busy route between Liverpool and Montreal. Listed at 27,284 gross registered tons, she was 650 feet in length, with a beam of 86.6 feet and a draft of 29 feet.
As-built, the Empress carried just over 1,000 passengers, 192 in first class and 856 in tourist class, along with a crew of 470. During the winter season, the ship would offer leisure cruises in the Caribbean and beyond.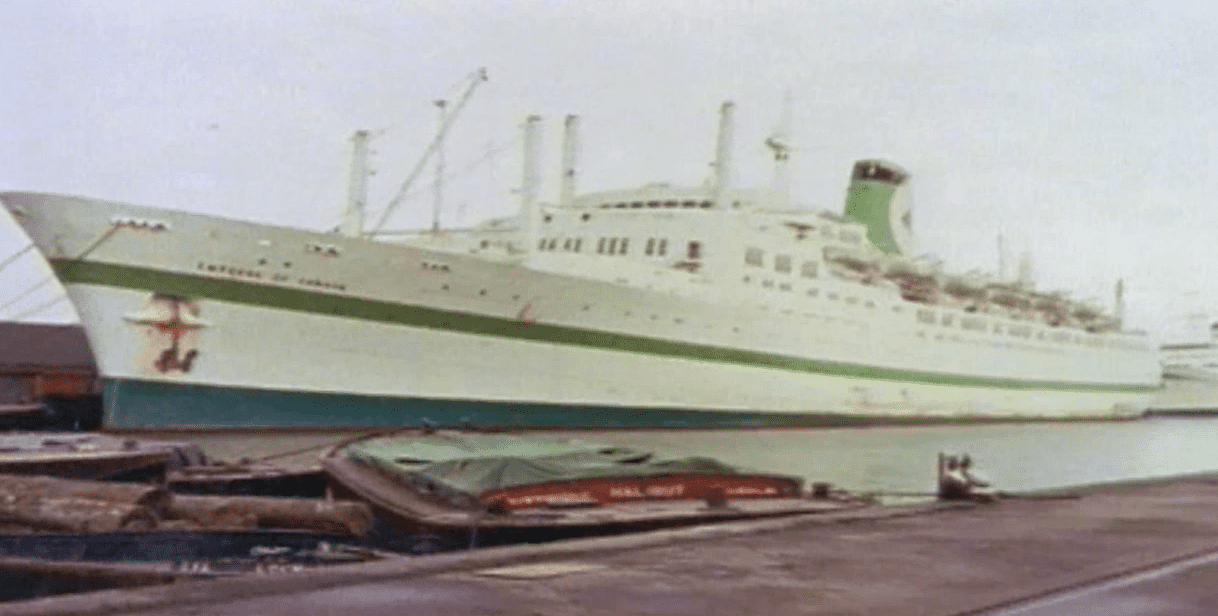 All first-class cabins and 70 percent of tourist class staterooms had private facilities — a great luxury at the time. An indoor pool, cinema, and two-story-high Canada Room were highlighted amenities. Décor was a pleasing blend of traditional post-war style combined with streamlined 1960s modernity, distinguished by rich woodwork, etched glass, and nickel and brass accents.
Despite her many attributes, the Empress of Canada was not immune to the rapid pace of change. By the late 1960s, she and other ocean liners were losing money as air travel increasingly dominated.
In 1971 the Empress was laid-up, and in January 1972 she was purchased by Ted Arison for Carnival Cruise Line.
The Inaugural Sailing Didn't Go As Planned
Carnival launched the former Empress as the TSS Mardi Gras on March 11, 1972, with little spare cash for renovations or upgrades. Arison based the ship in Miami, where she was the port's largest passenger vessel.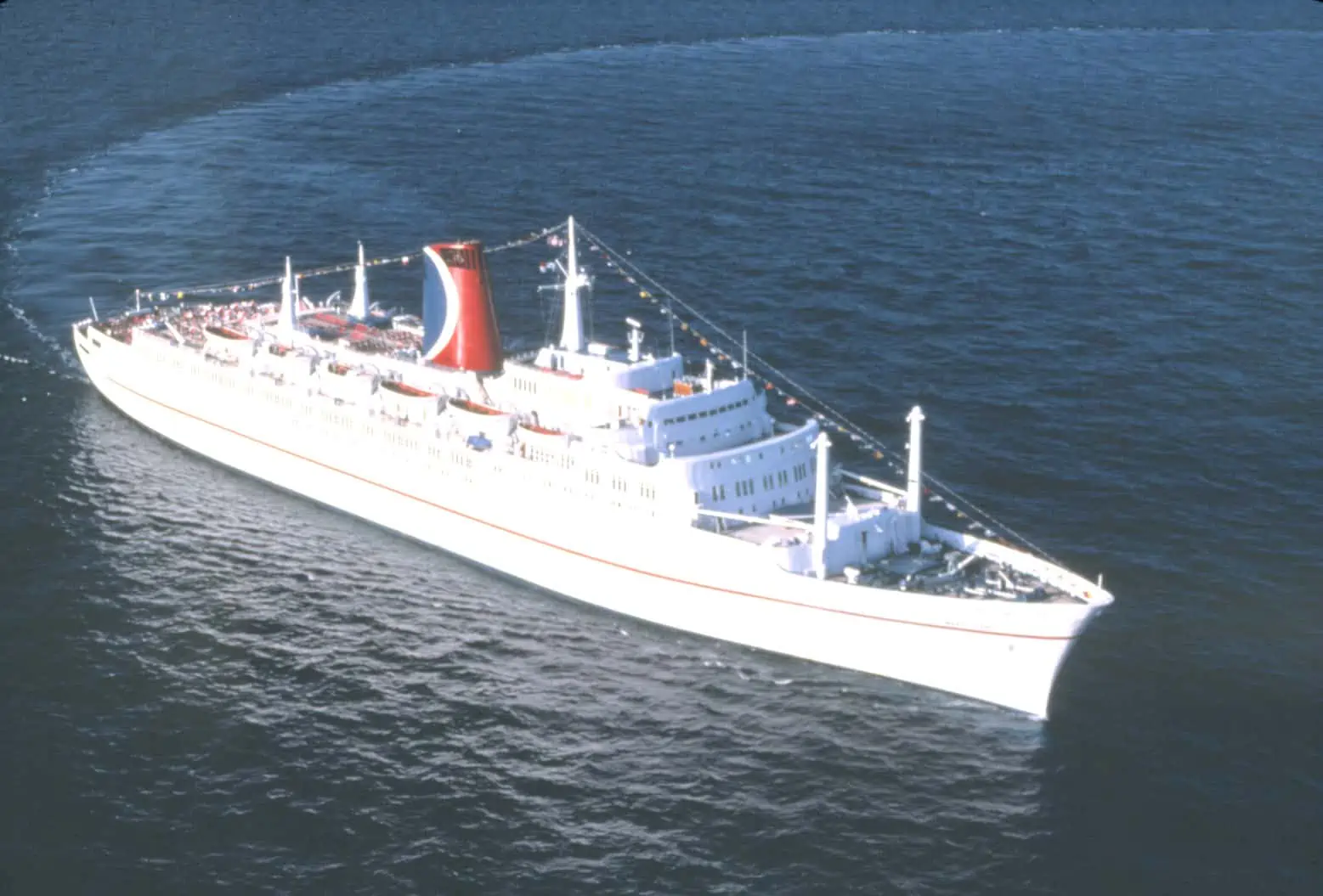 With the cruise industry still in its infancy, Mardi Gras was sleeker and in better physical condition than many of its competitors, so she turned a lot of heads.
MORE: Mardi Gras Trip Report, Day 1: Let's Get This Party Started
The inaugural sailing didn't go as planned. Scarcely out of the harbor, the Mardi Gras ran aground on a sandbar off of South Beach. For 24 hours the crew attempted to free the ship, while keeping passengers well supplied with food and drinks. 

What happened then? The passengers rejoined the ship and the party continued. Competitors mockingly dubbed the ship 'Mardi Gras on the Rocks,' but Arison and company had absorbed a critical lesson — if your passengers are having fun, not much else matters.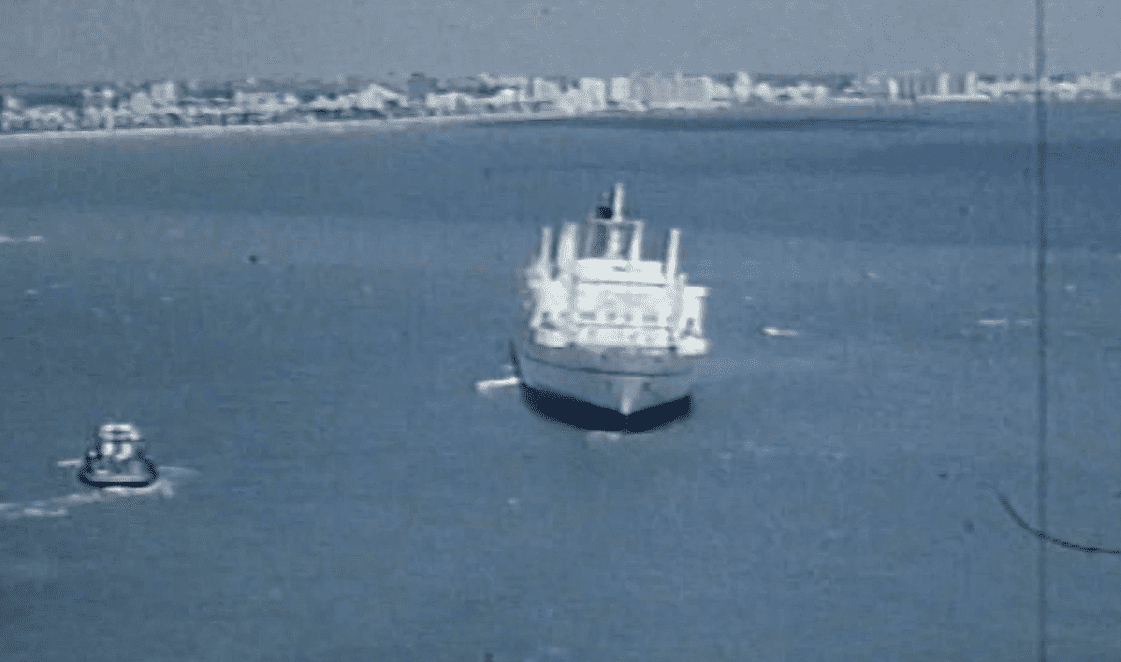 Carnival's ensuing strategy of marketing onboard pleasures over destination delights was a hit, and by 1975 the company was making enough profit to purchase a similar liner known as the Empress of Britain, renaming it Carnivale.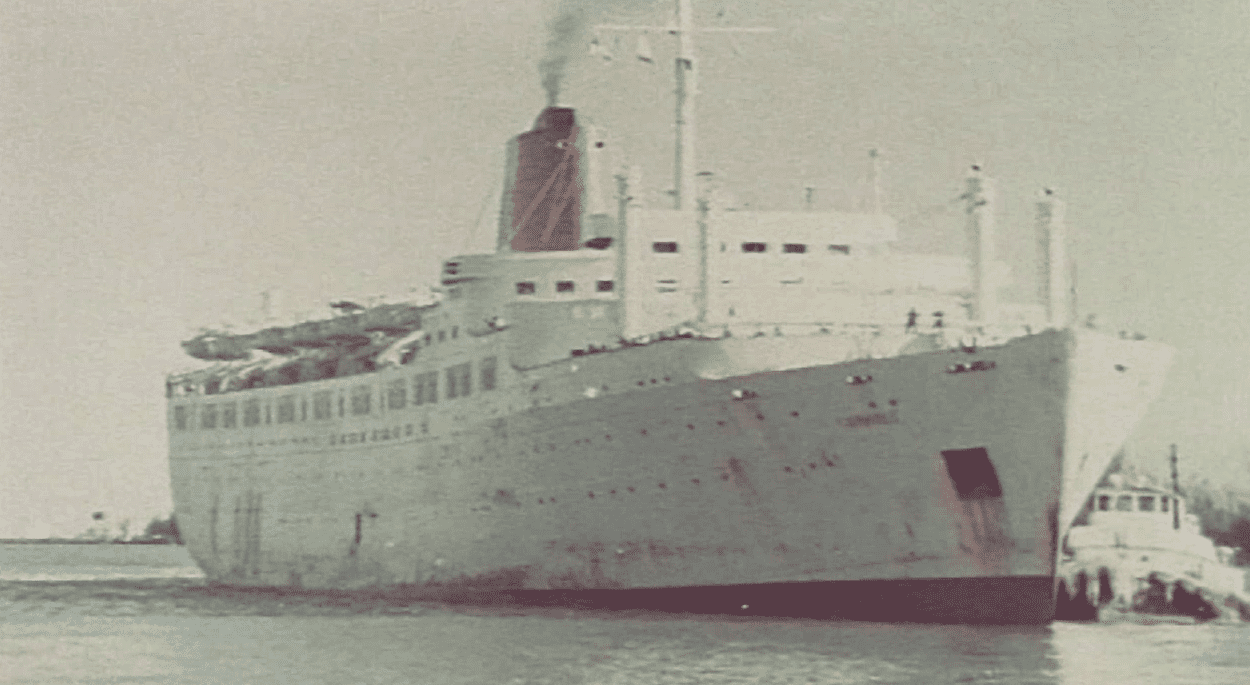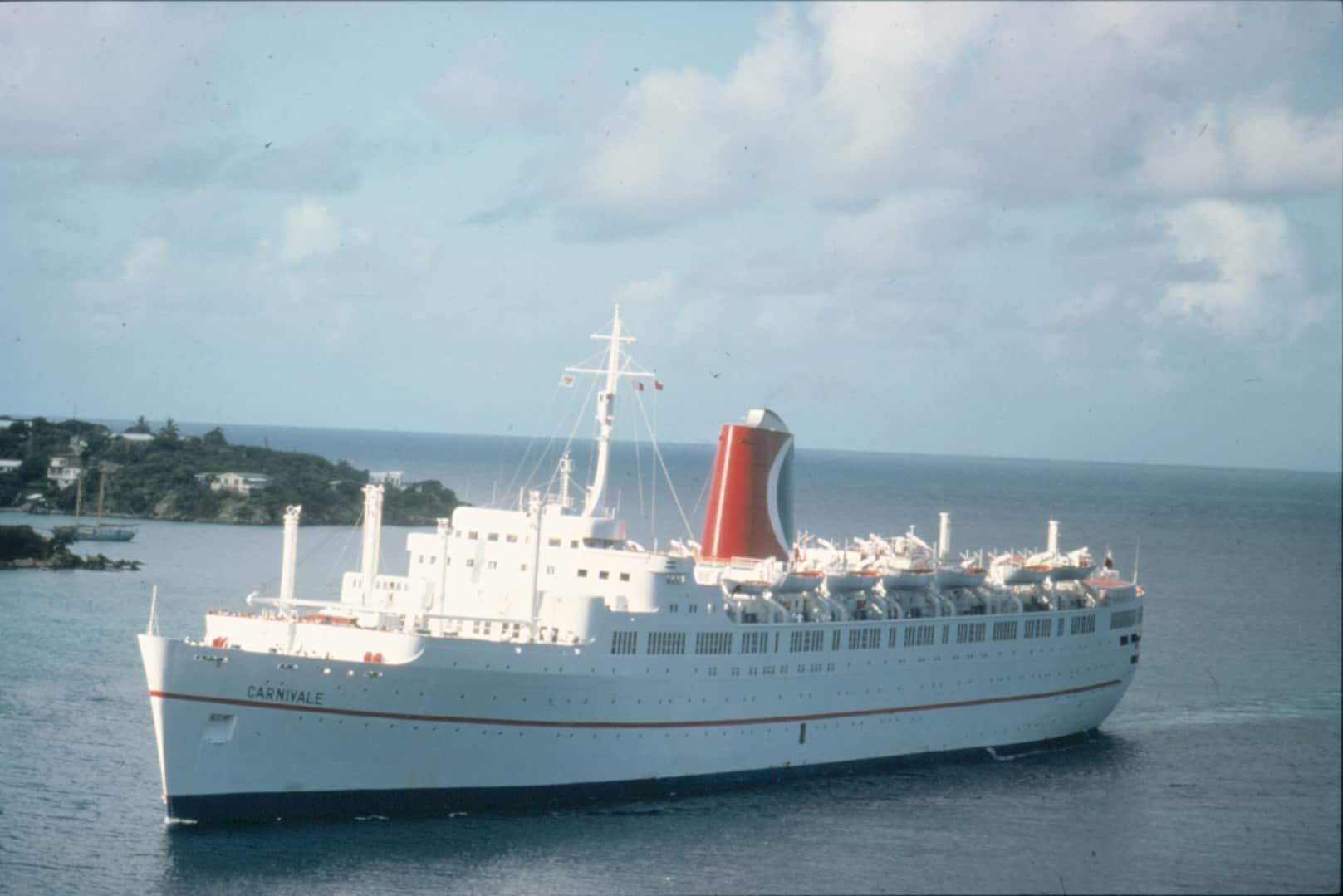 The original TSS Mardi Gras spent nearly 20 years with Carnival, dressed up in increasingly garish décor and soft goods, but structurally unchanged.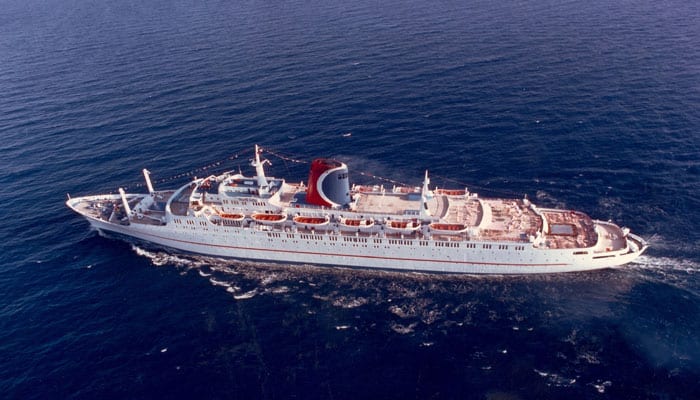 She was sold in 1993 and had a series of owners in her senior years before being scrapped in 2003 after more than four decades of service.
READ: 11 Former Carnival Ships — Where Are They Now? 
The New Mardi Gras Also Had A Rough Start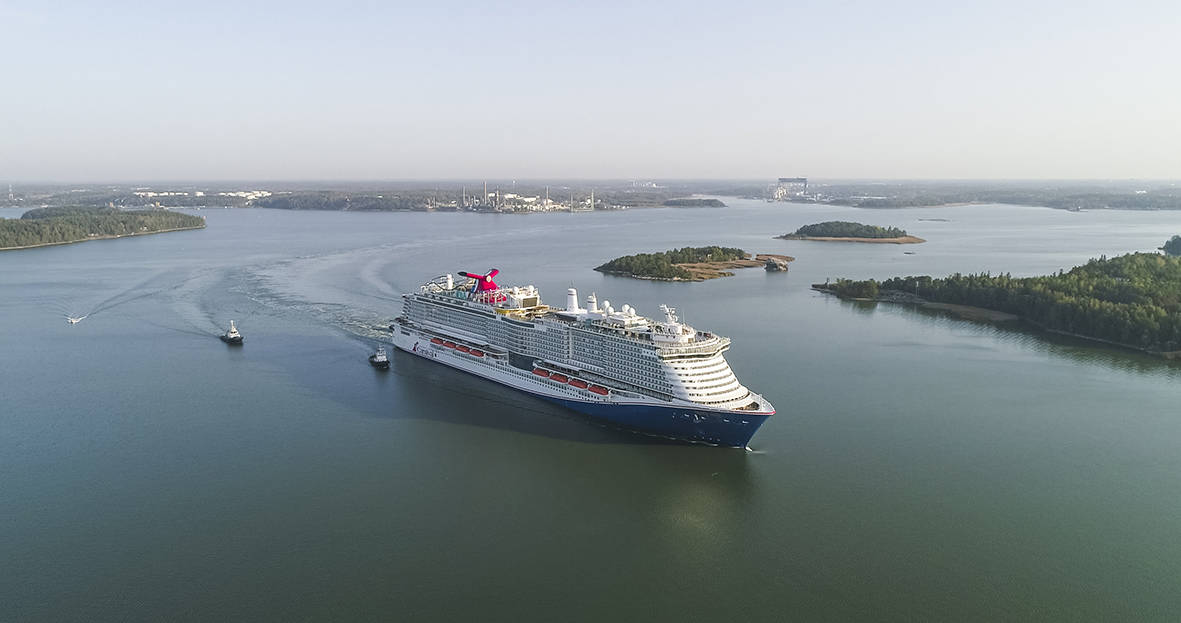 The new Mardi Gras had a rough start too, though without the ignominy of running aground. Construction began in 2018 with a scheduled inaugural cruise slated for August 2020, but yard delays and the pandemic put off her official launch until July 31 of this year.
While the vast differences between the two ships outweigh any similarities, Carnival says the spirit of the line remains inspired by its first vessel.
ARCHIVE: Mardi Gras Sails Towards New Florida Homeport
"When we launched our first ship, 1972's TSS Mardi Gras, we made cruising a lot less stuffy, a bit less fancy, the kind of fun everybody could enjoy. Nobody expected this ship to change the cruise world, but… here we are!" Carnival states on its website.
Introducing the new Mardi Gras, Carnival said: "So here's a brand-new ship with a familiar name. With this Mardi Gras we aren't just paying homage to our first ship — in cruising circles this name suggests innovation — signals the start of something big."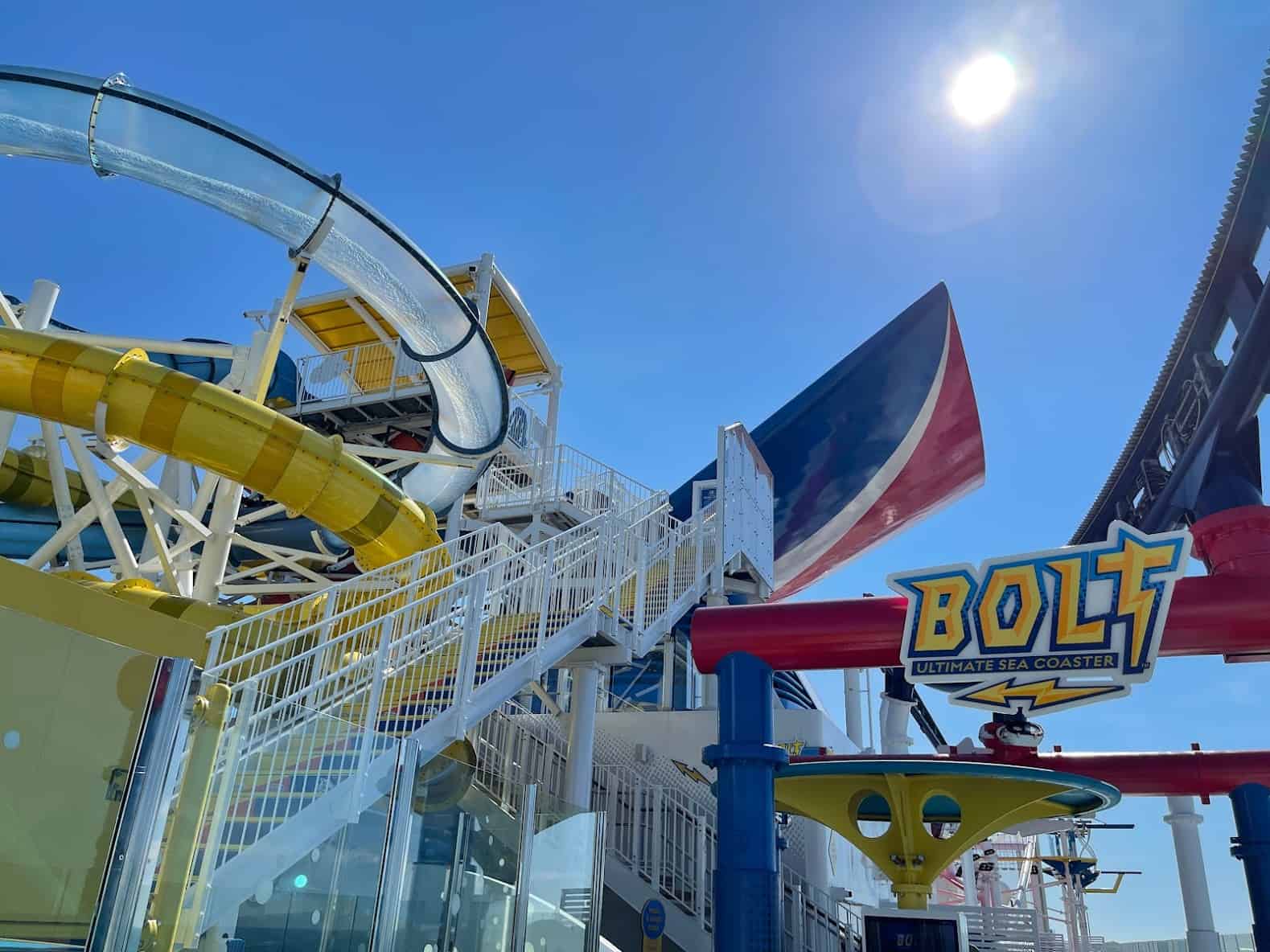 The new Mardi Gras is 'something big' in more ways than one. It's the largest ship in Carnival's fleet at 181,808 gross tons, several times as much as its earlier namesake. At 1,130 feet, it's near twice the length.
It's also the first North American cruise ship to be powered by lower-emission LNG (liquefied natural gas).
Her full crew complement of 2,000 is more than the TSS Mardi Gras' total capacity of guests and crew — and she can carry up to 5,282 passengers (double occupancy), too.
Everything About This Ship Is Different
As Carnival puts it, "this Mardi Gras still shouts 'fun!' at the top of its lungs." Features include BOLT, the world's first shipboard roller coaster, where self-propelled cars can reach 40 mph.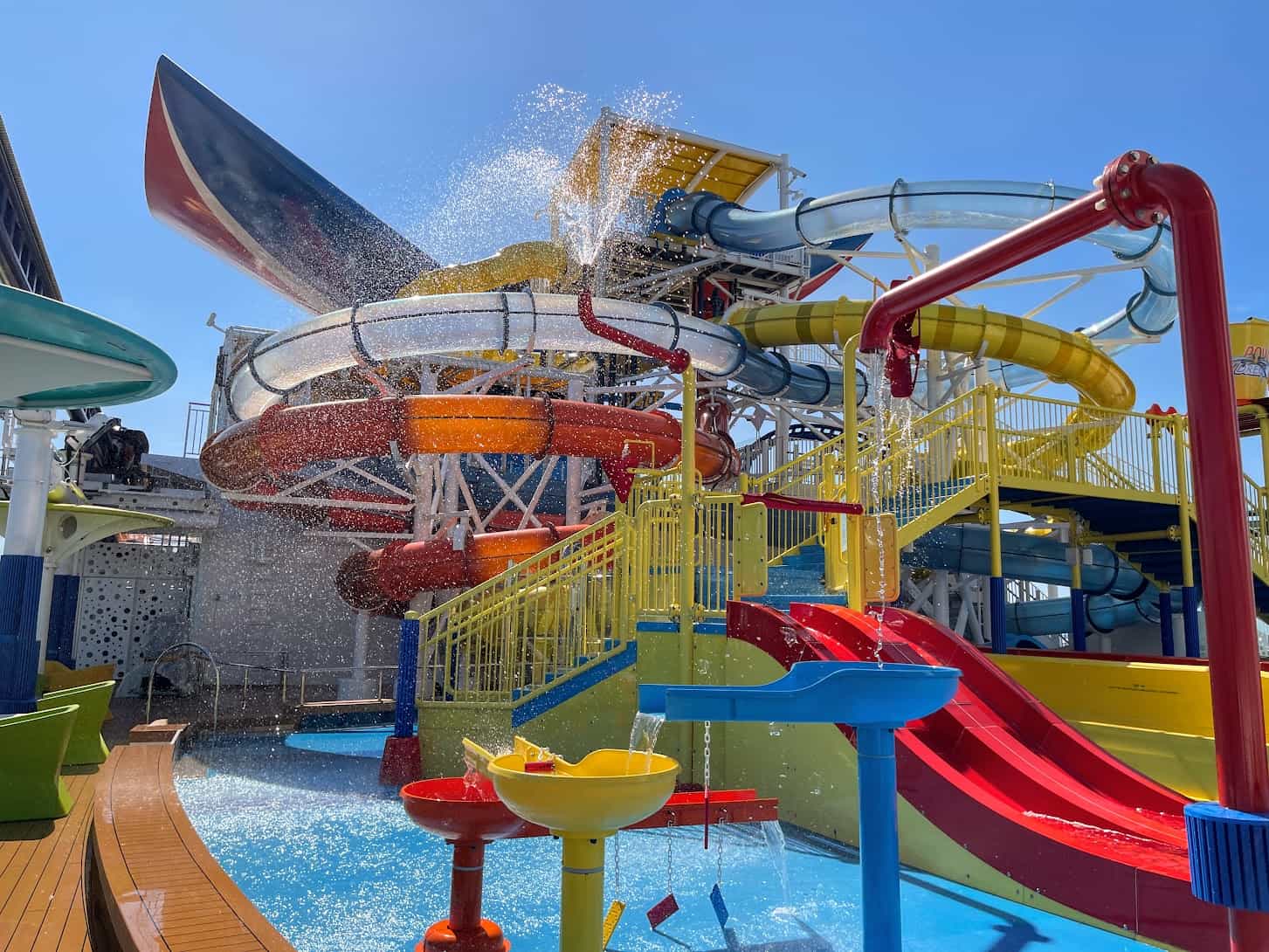 There's also an extensive waterpark and sports center, as well as six distinct zones incorporating themed elements and spaces that host activities and events and house a wide range of dining and shopping outlets.
Cruise Radio's Doug Parker was aboard the inaugural sailing of the new Mardi Gras. His first impression: "You've heard me and others talk about how this is a 'game-changer' for Carnival, and it's really not an exaggeration. Everything about this ship is different."
Parker continues: "One thing that hasn't changed is the fact that you're still boarding a Fun Ship… and that was especially true today. After an incredibly seamless embarkation process that saw us stopping just once to show our paperwork, we were walking up the gangway and onto the ship. The second we stepped on board, it felt like coming home."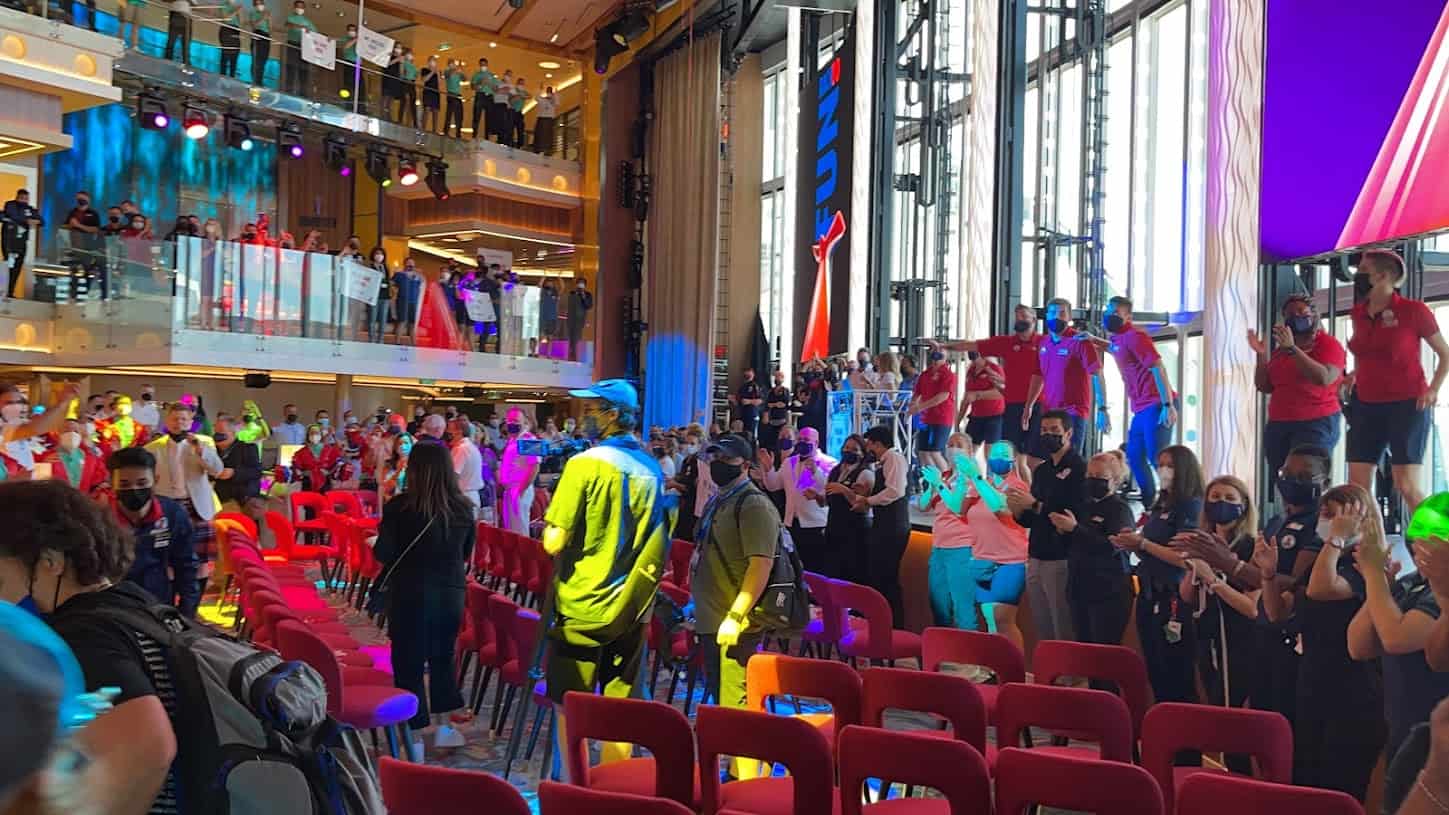 Like a pendulum, the old eventually swings back, and it'll continue into 2022 with the debut of sister-ship Celebration, the first of which was a now-retired Fun Ship that was constructed in the 80s.
READ NEXT: Mardi Gras Trip Report, Day 1: Let's Get This Party Started
Pin it!