Located on the northeast shore of Maine's largest island Mount Desert Island, Bar Harbor is a popular port on New England/Canada cruise itineraries and is the gateway to Acadia National Park.
Ships anchor in Frenchman Bay and tender passengers to the Town Pier, located just steps from the heart of downtown Bar Harbor. Visitors can easily set out on foot to explore this small, pedestrian-friendly town. You'll find maps and tour information at the Chamber of Commerce Visitor Center just south of the pier. A free shuttle bus links Bar Harbor with neighboring villages and various locations in Acadia National Park.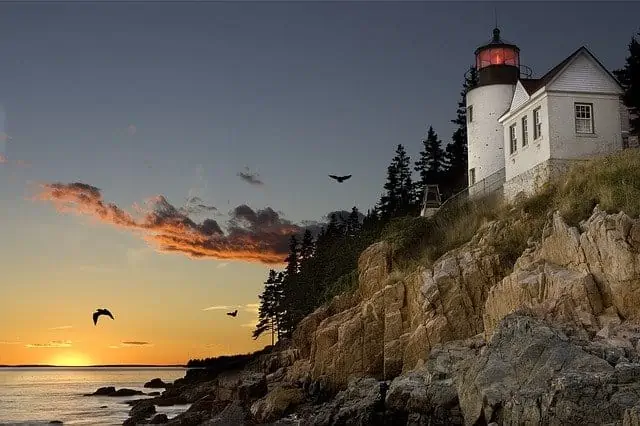 The History of Bar Harbor
Originally named "Eden" after English statesman Sir Richard Eden, the town was renamed Bar Harbor in 1918 after the sandbar that is visible at low tide and connects Mount Desert Island to neighboring Bar Island. Visitors are drawn to the city's stunning coastal scenery, specialty seafood, and quaint downtown shops.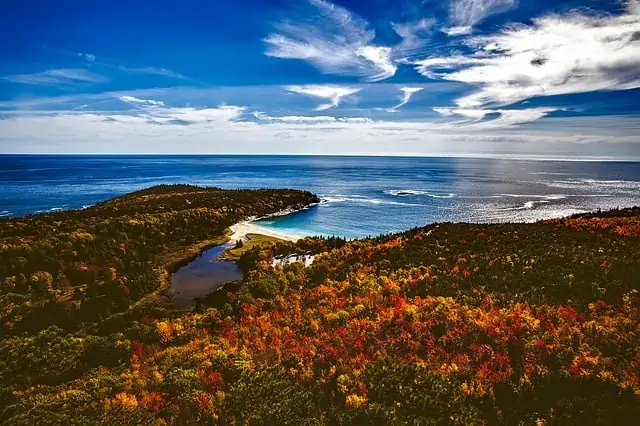 Bar Harbor has a long history as a summer retreat for writers and artists looking to escape city life. In the late 1800s, many of America's most influential families built summer cottages on Mount Desert Island, including the Rockefellers, Vanderbilts, and Carnegies. To this day, Bar Harbor is still a popular playground for celebrities, like Martha Stewart and Susan Sarandon who are also counted among the island's part-time residents.
However, Bar Harbor may be best-known for its proximity to Acadia National Park. Designated in 1916, Acadia National Park was the first national park east of the Mississippi and despite being one of the smallest, Acadia is consistently ranked as one of the most visited national parks in the country. The park encompasses nearly half of Mount Desert Island, as well as a collection of adjacent isles, and offers much in terms of hiking, cycling, rock climbing, and scenic vistas.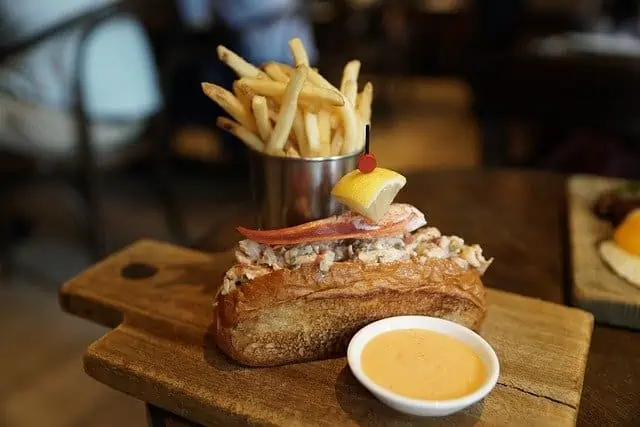 Local Flavor
Bar Harbor is all about the seafood. This charming seaside town is bursting with fresh lobster from traditional lobster rolls and delicious lobster bisque to whole steamed lobster dinners and lobster ravioli. You can even find lobster ice cream for dessert. Fresh shrimp, scallops, oysters, crab, haddock, and other fish are also plentiful and the options for sea-to-table dining are nearly endless. If you're not into seafood, no need to worry; you'll also find Mexican, Italian, and Asian cuisine around town.
Microbrew fans won't want to miss a sampling of Atlantic Brewing Company's lineup of beers. The Bar Harbor Blueberry Ale, an easy-drinking beer brewed with wild Maine blueberries, is their signature beer and can be found in restaurants and bars around town or at their tasting room.  Brewery tours are offered daily during the summer season, but keep in mind that they do fill up fast so make sure to arrive an hour before your tour time to be guaranteed a spot.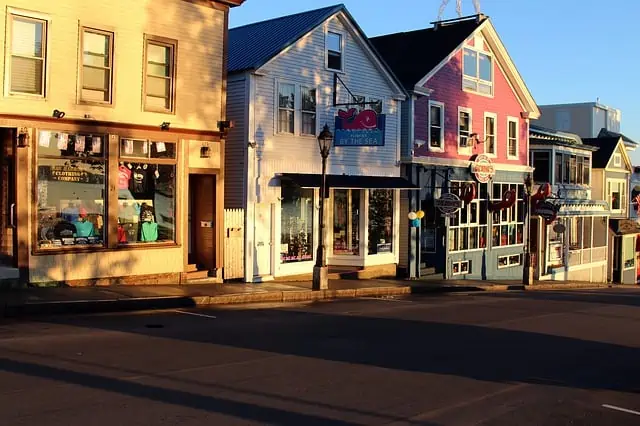 MORE: Cruise Port Overview: Portland, Maine
Shopping
For locally made crafts and goods, head to the shops and galleries clustered around the waterfront. Jewelry made from watermelon tourmaline, a unique pink and green gemstone found in Maine, is among the most highly sought-after souvenirs along with blueberry syrups, jams, and even beer considering wild blueberries grow nearly everywhere on Mount Desert Island. Frequent arts and crafts markets are held at the Village Green, a small grassy park in the middle of town, and the Bar Harbor Farmers Market runs from 9 a.m. to 12 p.m. on Sundays during the summer months in the YMCA parking lot.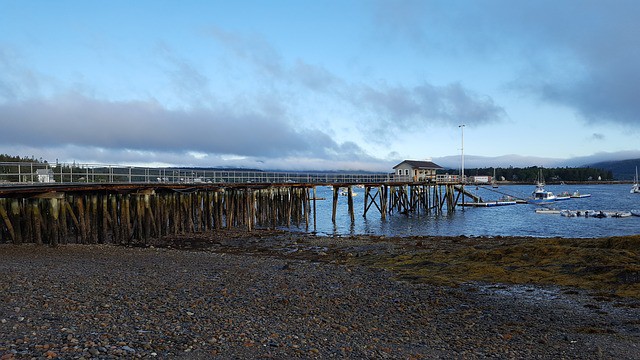 Cultural Attractions
Although cultural attractions are limited on Mount Desert Island, a handful of museums and galleries in Bar Harbor highlight the natural history and Native American heritage of the region.
The Abbe Museum is the only museum in Maine dedicated solely to the Native American heritage of the state. With locations in both downtown Bar Harbor and Sieur de Monts Spring in Acadia National Park, the Abbe Museum features a vast collection of Native American artifacts spanning thousands of years in history and exhibits dedicated to the history and cultural traditions of the Wabanaki people.
Located on the campus of the College of the Atlantic in the original headquarters of Acadia National Park, the George B. Dorr Museum of Natural History features exhibits and displays on the native flora and fauna of Maine. Their tidepool tank is filled with sea stars, hermit crabs, and other marine life you can touch and observe, making this a great option if you're traveling with children.
Top Excursions
Cruise passengers docking at the Bar Harbor cruise port generally head out on a tour of Acadia National Park or a sightseeing cruise in the harbor. Other popular excursions include lighthouse tours, lobster boat adventures, and whale-watching cruises. Here are some of Bar Harbor's most popular shore excursions:
Acadia National Park Tours — Although a free shuttle bus is offered from Bar Harbor to destinations in Acadia National Park, you'll see much more of the park with a guided tour. Park tours often hit all of the top sites, including Sand Beach, Thunder Hole, Otter Cliffs, Jordan Pond, and the top of Cadillac Mountain, which is the highest point along the North Atlantic seaboard.
Lighthouse Cruises — Bass Harbor Head Lighthouse is the only lighthouse on Mount Desert Island. If you want to see Bear Rock, Egg Rock, or any of the other lighthouses in the area you'll have to take a boat tour. Several tour options are available; some even include a visit to the outer islands.
Lobster Boat Tours — Take a ride on a traditional lobster boat to learn everything you've ever wanted to know about life as a lobsterman. You'll see how lobsters are caught as you watch your captain haul in lobster traps from the ocean floor. You'll also enjoy scenic views of the harbor, catch glimpses of the luxurious cottages scattered along the shore, and have a chance to see whales, seals, bald eagles, and other seabirds depending on the season.
Whale Watching Tours — The waters around Bar Harbor are rich with marine life, including whales, dolphins, harbor and gray seals, puffins, and other seabirds. Humpback, Finback, and Minke whale sightings are frequent during whale watching season, which runs from mid-June through mid-August, but can be seen anytime between April and October.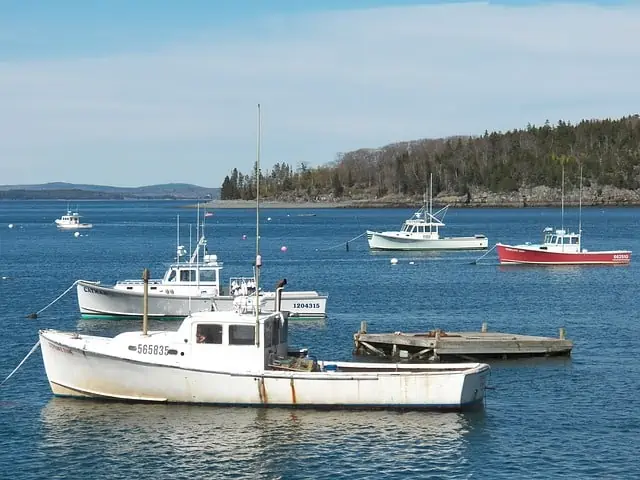 Insider's Tip
At low tide, Bar Island, located directly north of the Town Pier, is accessible by foot across a natural sand and gravel bar. The sandbar is typically open for three hours and once on the island, you can hike to the highest point for a spectacular panoramic view of the town of Bar Harbor and Mount Desert Island. Visitors also enjoy exploring the bar's tide pool area for sea stars, barnacles, and crabs. You'll want to keep your eye on the tide to avoid getting stranded on the island until the next low tide.
READ NEXT: Bimini Cruise Port: Everything You Need To Know
Pin it!