Pier Location
Carved into Cap Diamant, the plateau on the edge of the Promontory of Quebec, Quebec City is an incredibly picturesque European-style city with deep French roots and a rich history.
Quebec City is a common embarkation/disembarkation port for Canada and New England cruises, and cruise ships dock right near the old city at the Ross Gaudreault Cruise Terminal. The Quebec City cruise terminal is easily accessible via foot, car, or public transportation and full tourist services are available at the terminal including free Wi-Fi and a staffed visitor information booth.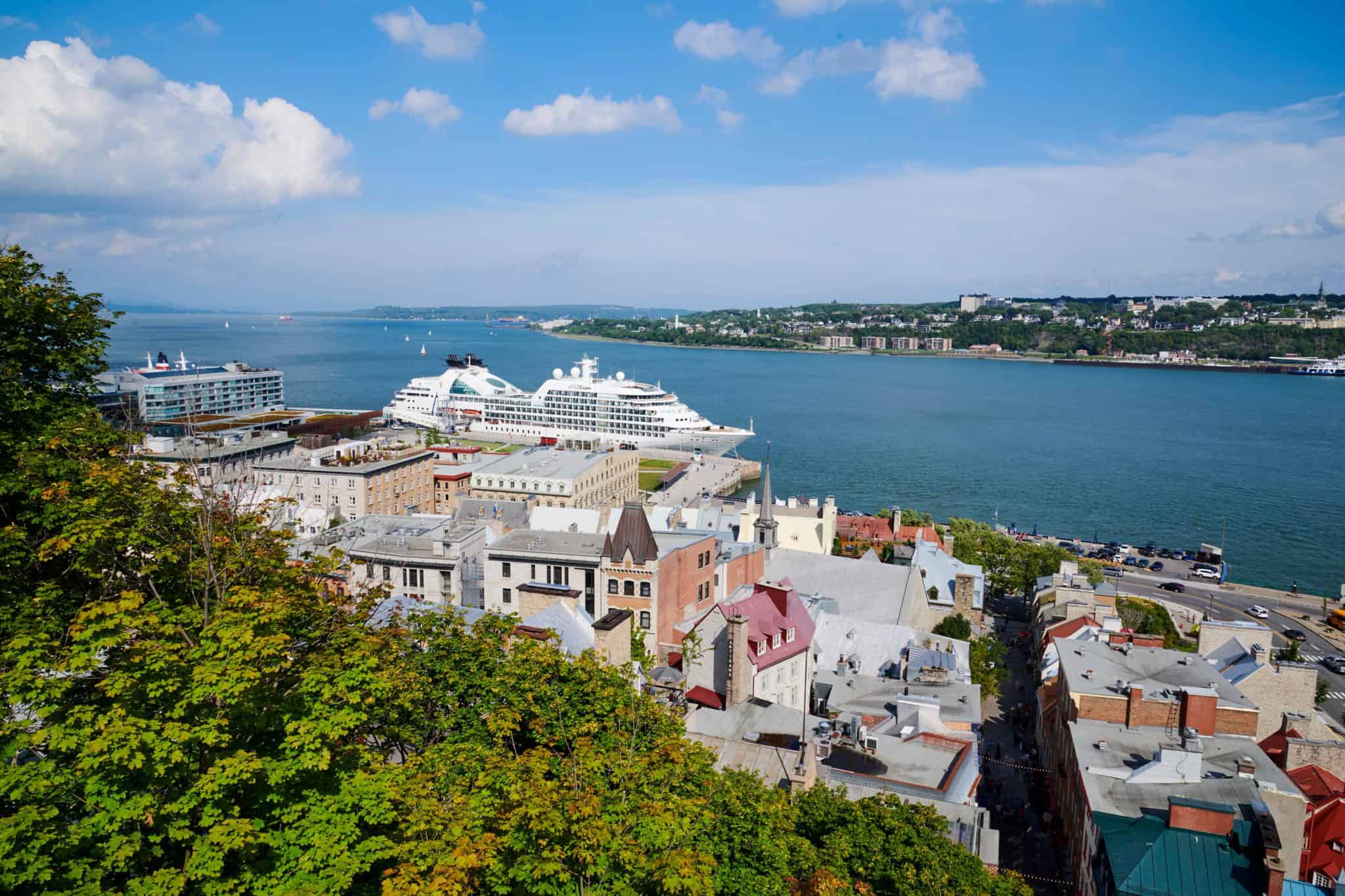 Background/History of Port
Founded in 1608 by French settlers, Quebec City is one of the oldest European settlements in North America and the only remaining fortified city north of Mexico City. Prior to the arrival of Europeans, the region was occupied by indigenous hunters and fishermen including the Innu and Algonquin people. The name Quebec is thought to be derived from the Algonquin word for "where the river narrows."
Quebec City's charming Old Town is a dedicated UNESCO World Heritage Site, a living history museum of cobbled streets and 17th and 18th-century stone houses. Old Town is divided into both an Upper and Lower Town, and the Upper Town is where most visitors spend a majority of their time. Built on a cliff overlooking the St. Lawrence River, Upper Town is where you'll find many of the city's top attractions including the Notre-Dame Basilica, the Quebec Citadel, and the massive Chateau Frontenac hotel.
Quebec has held on strongly to its French heritage and although English is spoken widely in the tourist areas, French is the official language of Quebec. Learning a few French words before you arrive can be helpful, but you're safe to assume most city residents are bilingual.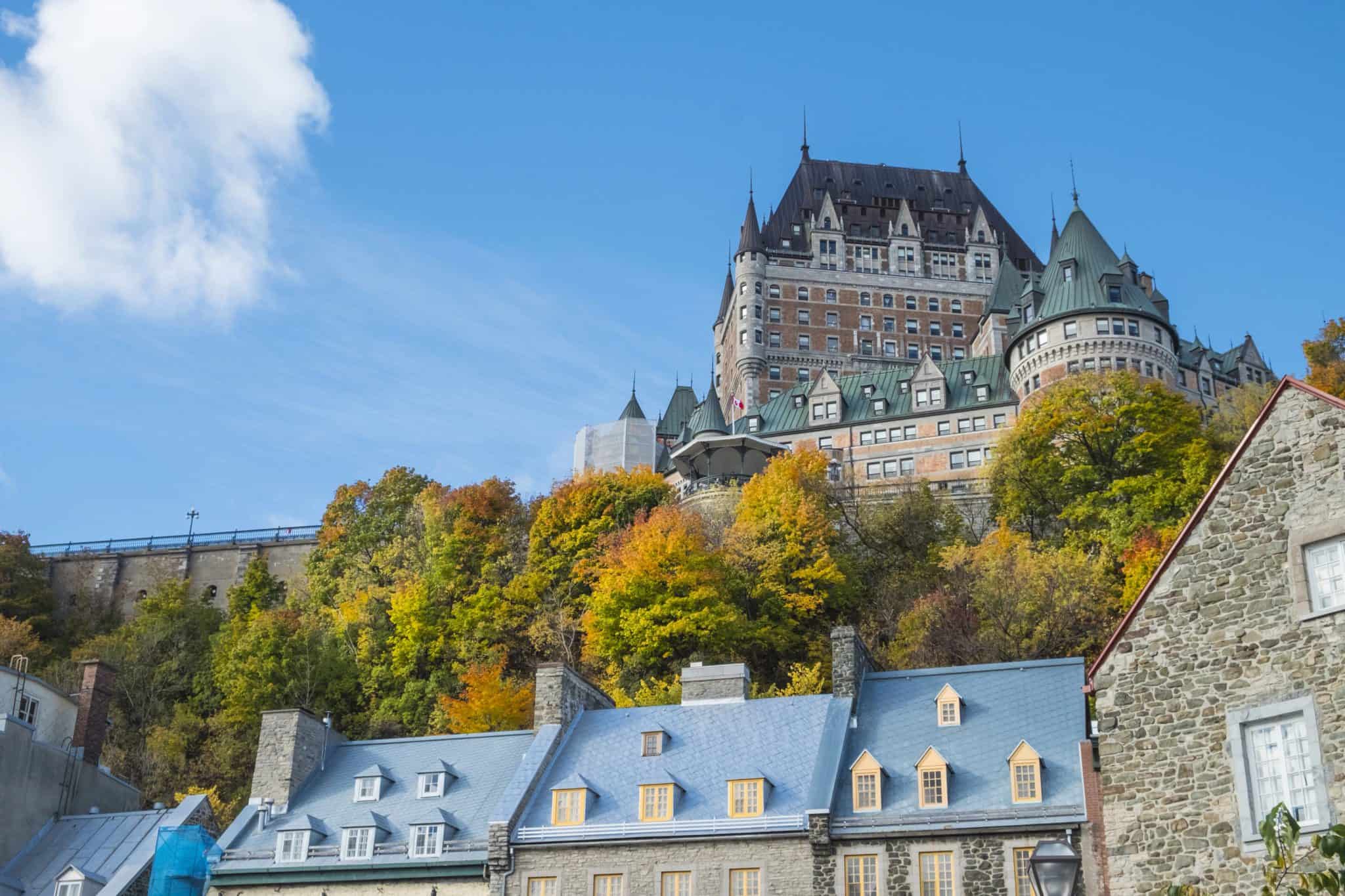 Local Flavor
Traditional Quebec cuisine has been strongly influenced by both French and Irish culture. Quebec may be most famous for its poutine; in fact, this heaping dish of french fries and cheese curds smothered in gravy was invented here. Find poutine almost anywhere in Quebec City from breweries, food trucks, and fast food joints to fine dining restaurants serving gourmet versions.
Tourtiere is another traditional Quebecois favorite. Essentially a meat pie made from minced pork, beef, or wild game and potatoes, Tourtiere is traditionally served around the holiday season. One of the best places to try it is at Aux Anciens Canadiens, a restaurant in Old Quebec specializing in authentic Quebecois cuisine. Sample several traditional dishes with a three-course lunch at Aux Anciens Canadiens, one of the best deals in old town.
Quebec is also about all things maple-flavored, considering it is the world's largest producer of maple syrup. You'll find feves au lard, baked beans seasoned with maple syrup, served alongside most breakfast foods, plenty of maple taffy, maple butter pies, and other maples sweets around town. For maple syrup and other maple-flavored sourvenirs, visit the year-round Quebec City Farmer's Market, just a half-mile walk from the port. In fall, don't miss all the apple-related goods.
MORE: Cruise Port Overview: Portland, Maine
Shopping
What Quebec City lacks in big-name boutiques and large department stores, it certainly makes up for in unique and authentic shops. The steets near Rue St-Paul in Lower Town are packed with charming antique dealers and art galleries and Rue de Trésor is a great spot to go for local art. The Brousseau Inuit Art Gallery features Canadian Inuit artists and the Boutique Métiers d'Art showcases a variety of local artisans. In Upper Town, you'll find the oldest department store in Quebec, La Maison Simmons.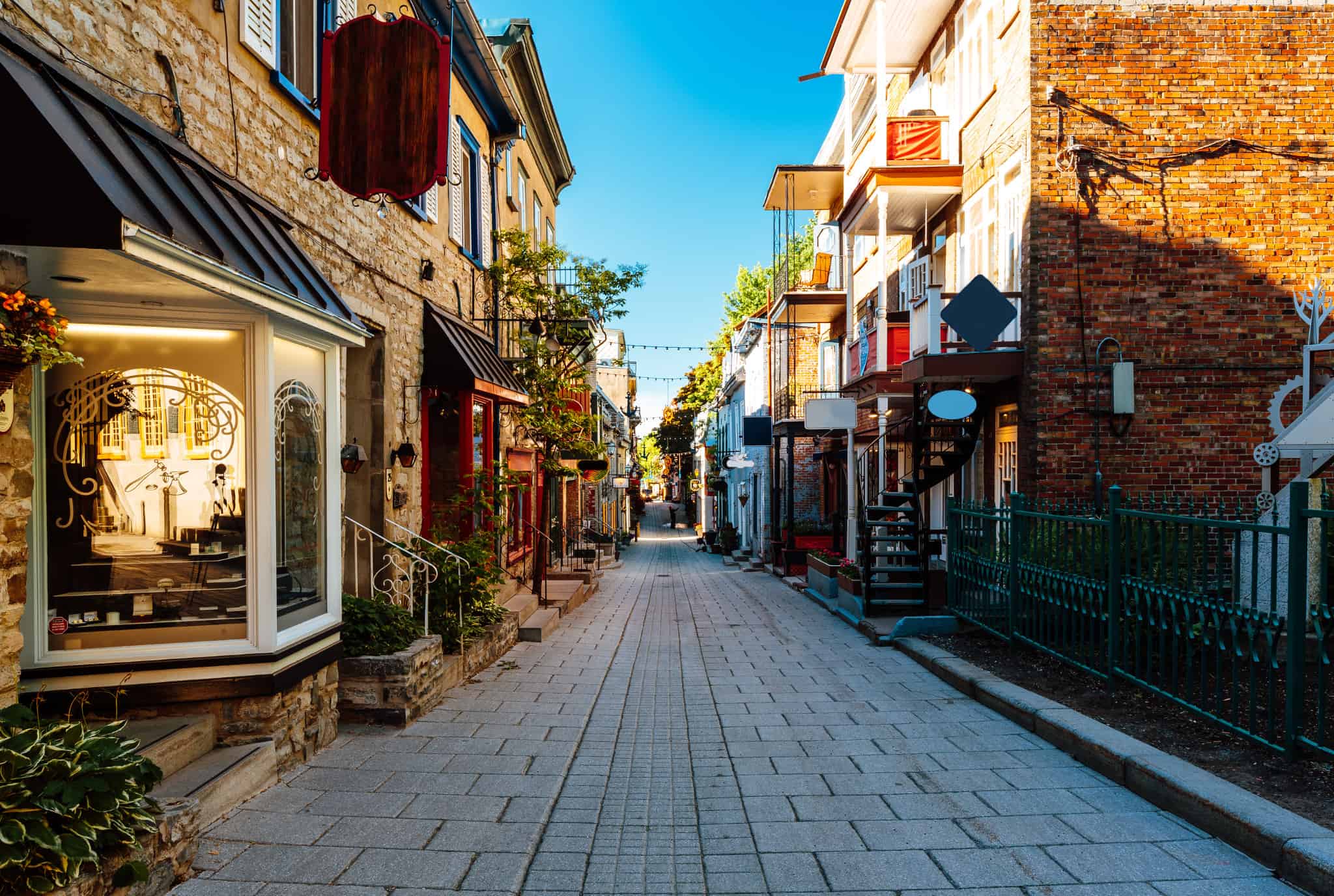 Cultural Attractions
For a quick introduction to Quebec City's 400-year history, head to the Museum of Civilization (Musee de la Civilisation), located just across the street from the port. Here you'll find exhibits on Quebec colonial history and the indigenous people that occupied the area before the arrival of the Europeans, and a collection of unique and historical artifacts from cultures around the world. Don't miss the museum gift shop set in a historic 18th-century vault for interesting gifts inspired by Canadian folklore.
Visitors interested in Quebec's French history and culture will enjoy a visit to the Museum of Francophone America (Musee de l'Amerique Francophone). Housed in a former seminary, the museum showcases the history of French America through art, artifacts, and other treasures. Art lovers will enjoy the large collection of Quebec and inuit art at the National Museum of Fine Arts of Quebec (Musée National des Beaux-Arts du Québec).
For further insight into Quebec's colonial history, the military museum in the Citadel of Quebec (Le Musee Royal 22e Regiment) and the Fort Museum (Musee du Fort), located in front of the Chateau Frontenac, are other interesting museums to visit.
Top Excursions
From traditional walking tours to day trips to the countryside and beyond, a wide variety of shore excursions are offered from the Quebec City port. Many combine a tour of the historic old town sights with a visit to Montmorency Falls or a food and wine tasting experience.    
Historic Quebec City Walking Tours

 — Skip the hassle of navigating the maze of Quebec City's cobblestone streets on your own and ensure you see all of the top sights with a guided walking tour of the city's main attractions, including the Chateau Frontenac and Place Royale. Choose between private and small-group tours or opt for a hop-on hop-off bus tour to explore the sights at your own pace.

Quebec City Foodie Tours

 — Tour Quebec City's historic old town while sampling local foods and traditional dishes along the way. You'll visit some of Quebec's top local food joints while also taking Quebec City's most famous landmarks. Choose between combination history and food tours, microbrewery tours, wine and cheese tasting journeys, and more.

Montmorency Falls Excursions —

 Head out into the neighboring countryside to see one of Quebec's most famed natural sites, the 276-feet (84-meter) high Montmorency Falls. A suspension bridge over the falls provides a dramatic view from above. The falls are worth a visit anytime of year, but are especially stunning in fall when the leaves begin to change color. Trips to Montmorency Falls often also include a visit to the Basilica of Sainte-Anne-de-Beaupre, one of North America's most important Catholic sites.

Montreal Day Trips — 

If you plan on spending several days in Quebec City before beginning your cruise, a day trip to Montreal is also an option. You'll explore many of Montreal's top historic and cultural sites such as the Notre Dame Basillica and Golden Square Mile all in one day from Quebec City.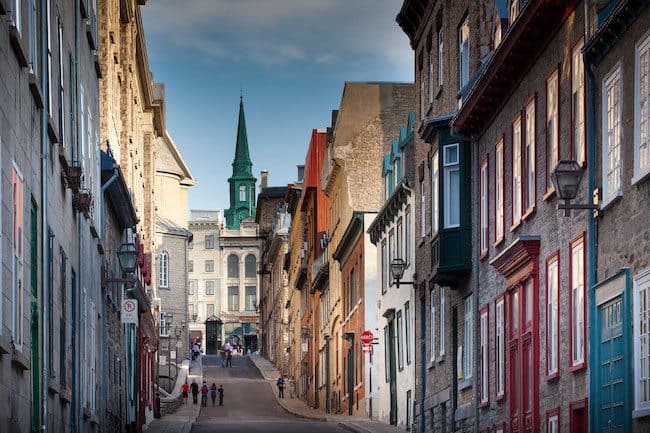 An Insider's Perspective
If you're looking to escape the city, head across the St. Lawrence River and explore the Island of Orleans. The island is made up of several old villages with picturesque farms, vineyards, produce stands, and family-run shops. The only way to fully explore the island is by car or guided tour. The chocolates at the Chocolaterie de l'lle d'Orleans are an absolute delight and the blackcurrant liqueurs and syrups at Cassis Monna & Filles make excellent gifts.
READ NEXT: Is a Short Cruise Right For You? 5 Reasons to Consider Booking One
Pin it!