It's no secret to any Carnival fan that the cruise line's ships are filled with fun bars and lounges featuring different themes and menu items.
The brand's newest ship, Mardi Gras, is no exception to this fact!
Not only will loyal cruisers find some of the bars they already know and love like the Alchemy Bar and Havana Bar, but they'll also be able to enjoy new ones including the Fortune Teller Bar and The Brass Magnolia.
The familiar RedFrog Rum Bar? It's somewhat been replaced. Instead, there's a two-story, grand version: the RedFrog Tiki Bar.
Without further ado, let's jump into what you came here for: photos of the bars and lounges on Carnival Cruise Line's newest and largest ship, Mardi Gras.
1. Center Stage Bar
First up? One of the two atrium bars, of course! Center Stage Bar is located on deck 6, and is filled with plenty of seating and tables.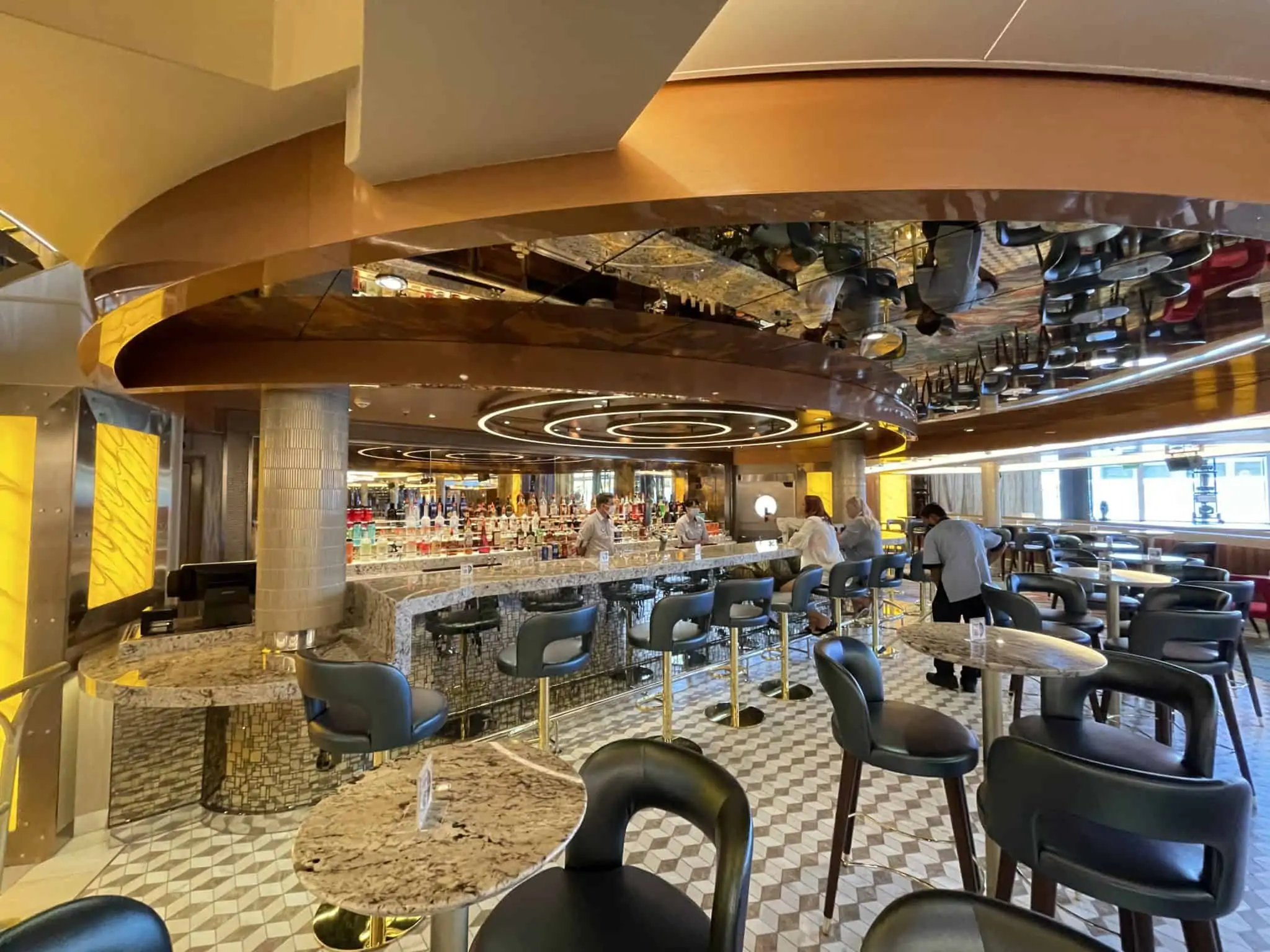 2. Grand View Bar
Next is another atrium bar up one story on deck 7, called Grand View Bar. It's definitely got some grand features, and is the perfect welcome for passengers as they step onto the ship for the first time. Between Center Stage Bar and Grand View Bar, you won't go thirsty if you're looking for a beverage in the Grand Central atrium!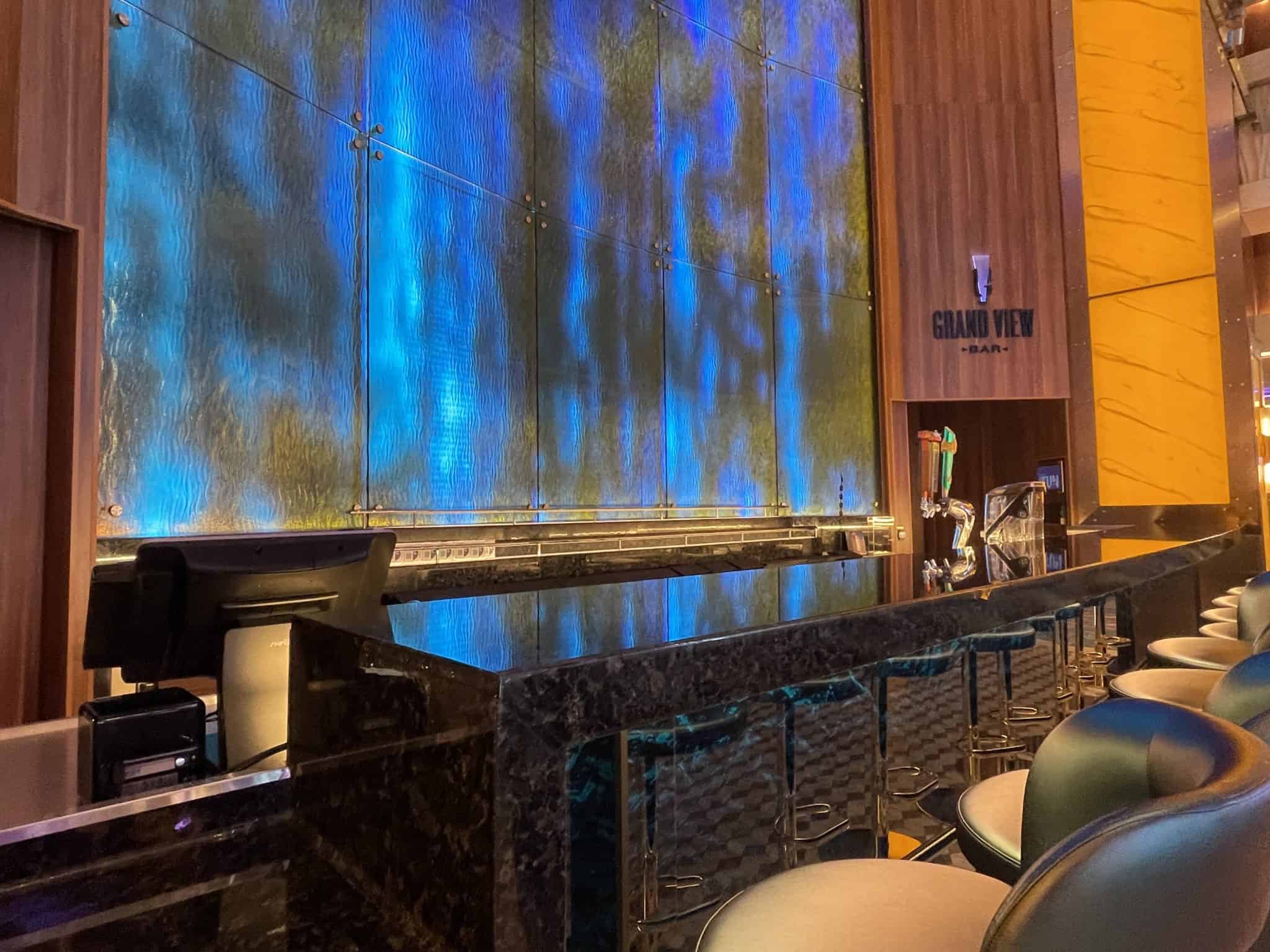 3. Fortune Teller Bar
Next up is The Fortune Teller Bar, a brand new one for Carnival.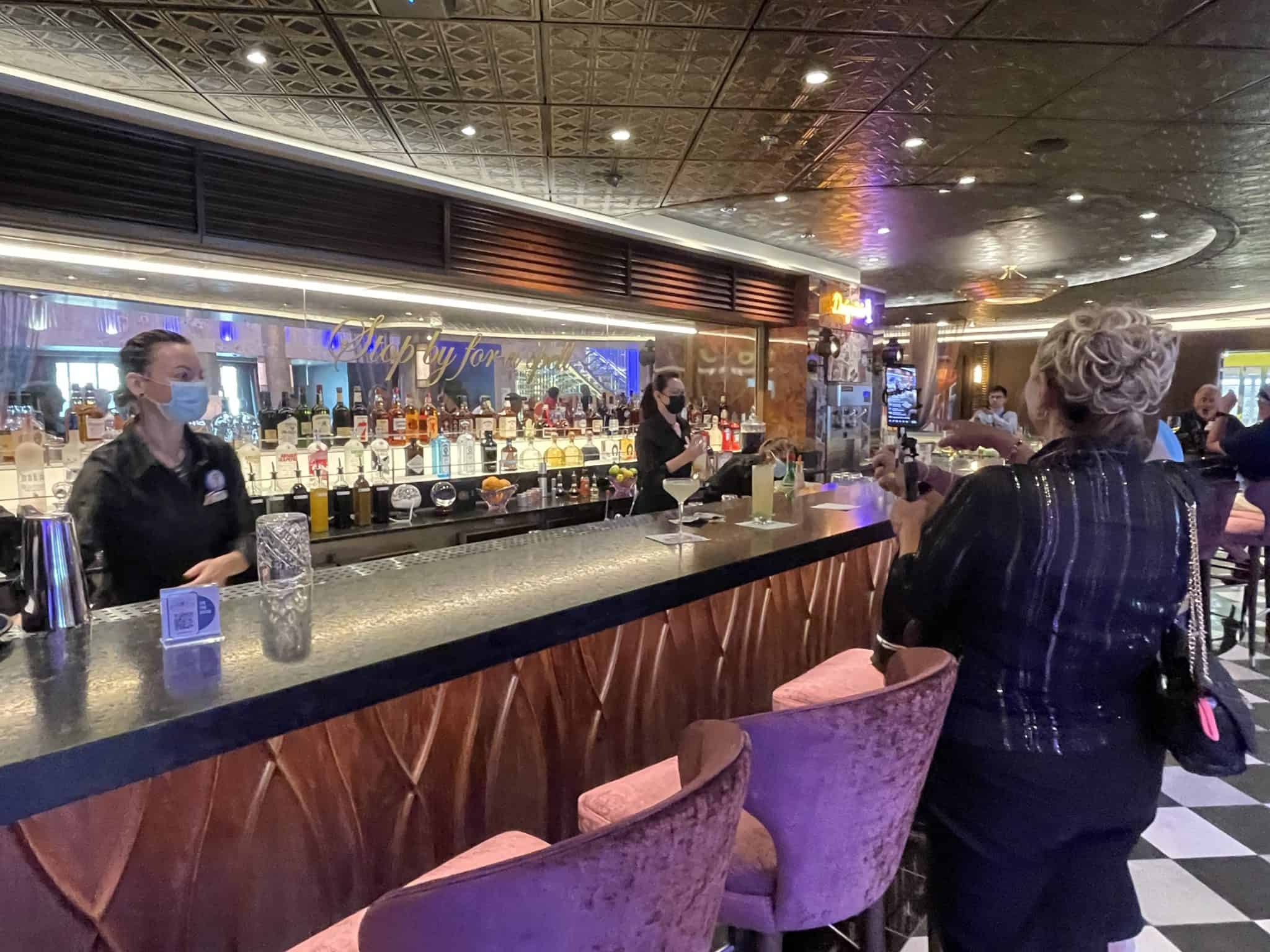 As you can see, there's plenty of seating available, and check out all of those mirrors!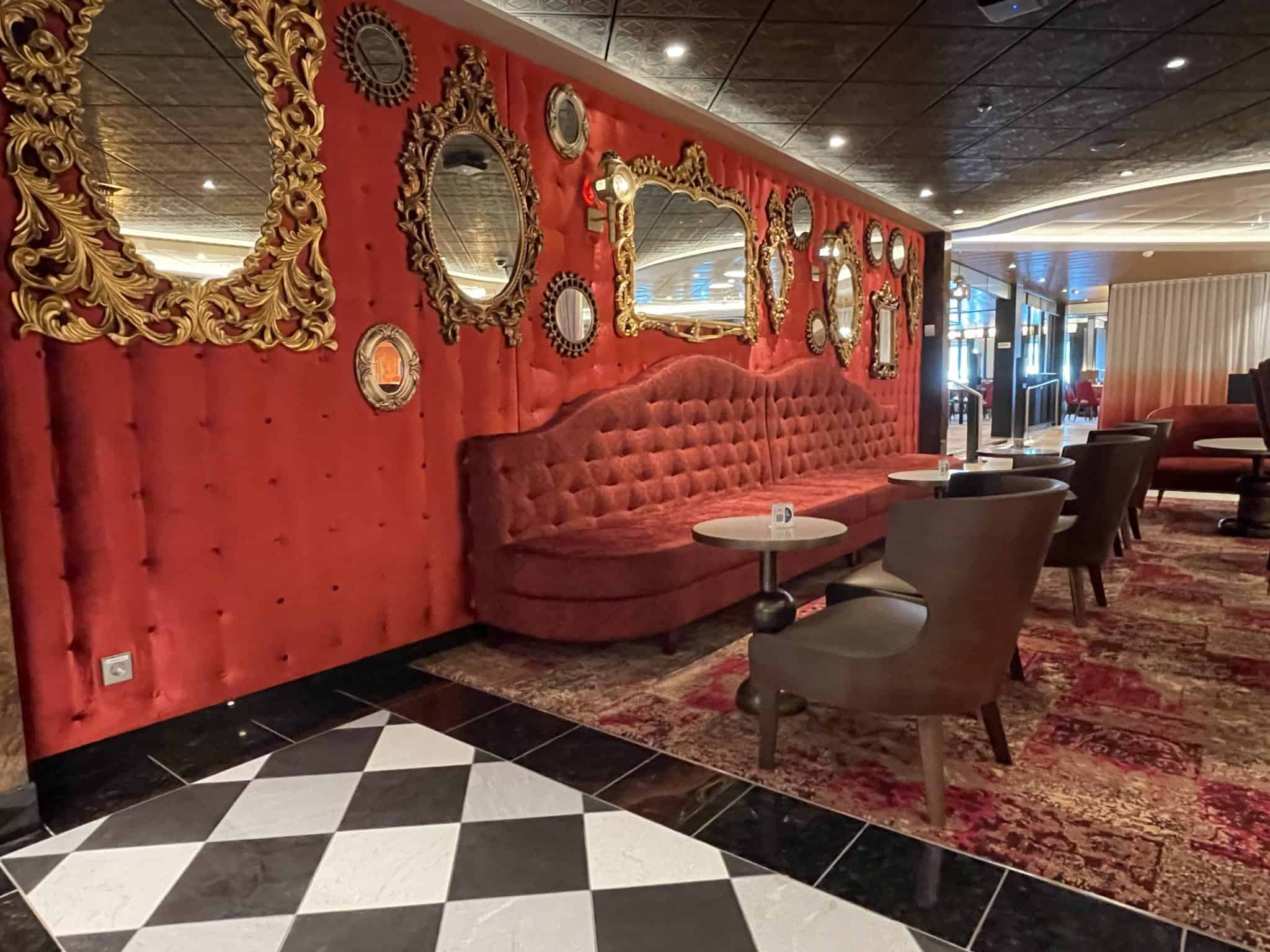 4. RedFrog Tiki Bar
Next, let's head up to a reimagined favorite — the RedFrog Tiki Bar. If you've cruised Carnival anytime in recent years, you'll be familiar with the RedFrog Rum Bar. This is a (very) expanded version of that!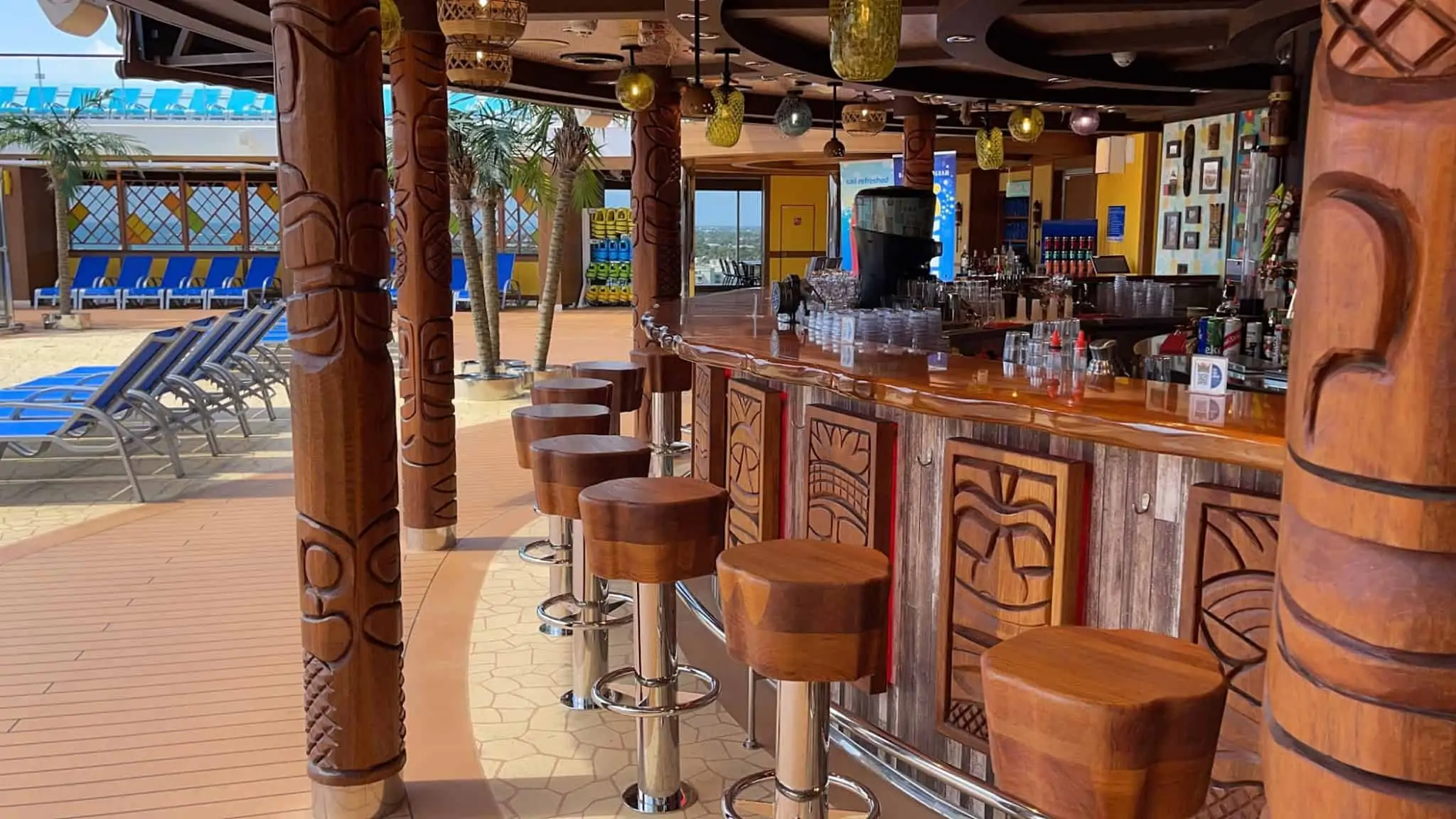 This is the view out onto the lido deck from the tiki bar's second story. I don't know about you, but I could definitely spend an hour or two with this view during a sea day!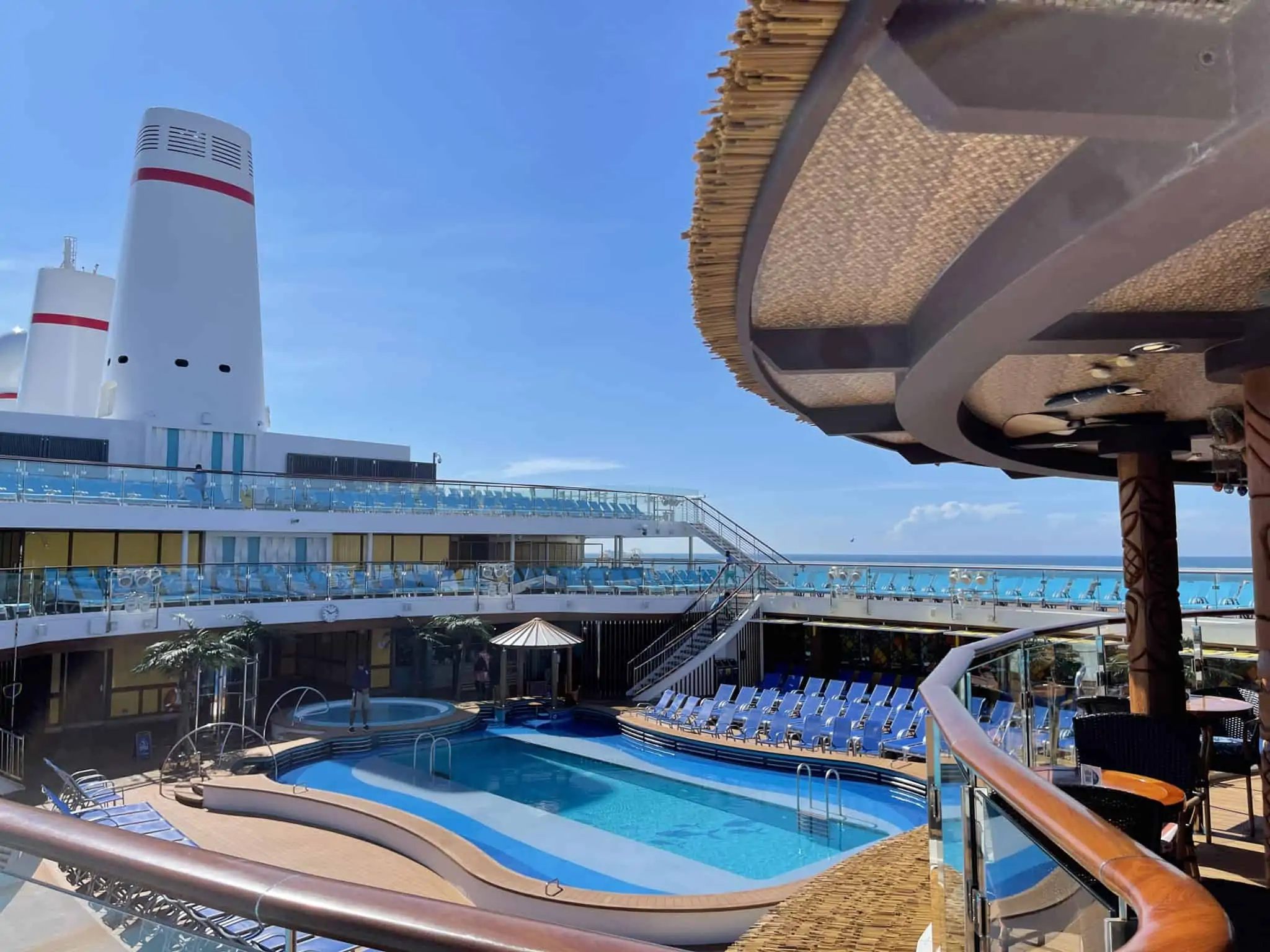 READ MORE: 18 New Cruise Ships Debuting in 2022
5. Alchemy Bar
Below is a venue you likely know and love — Alchemy Bar!
6. Havana Bar
The Cuba-inspired Havana Bar is a great place to spend an evening and enjoy lively music from a little stage.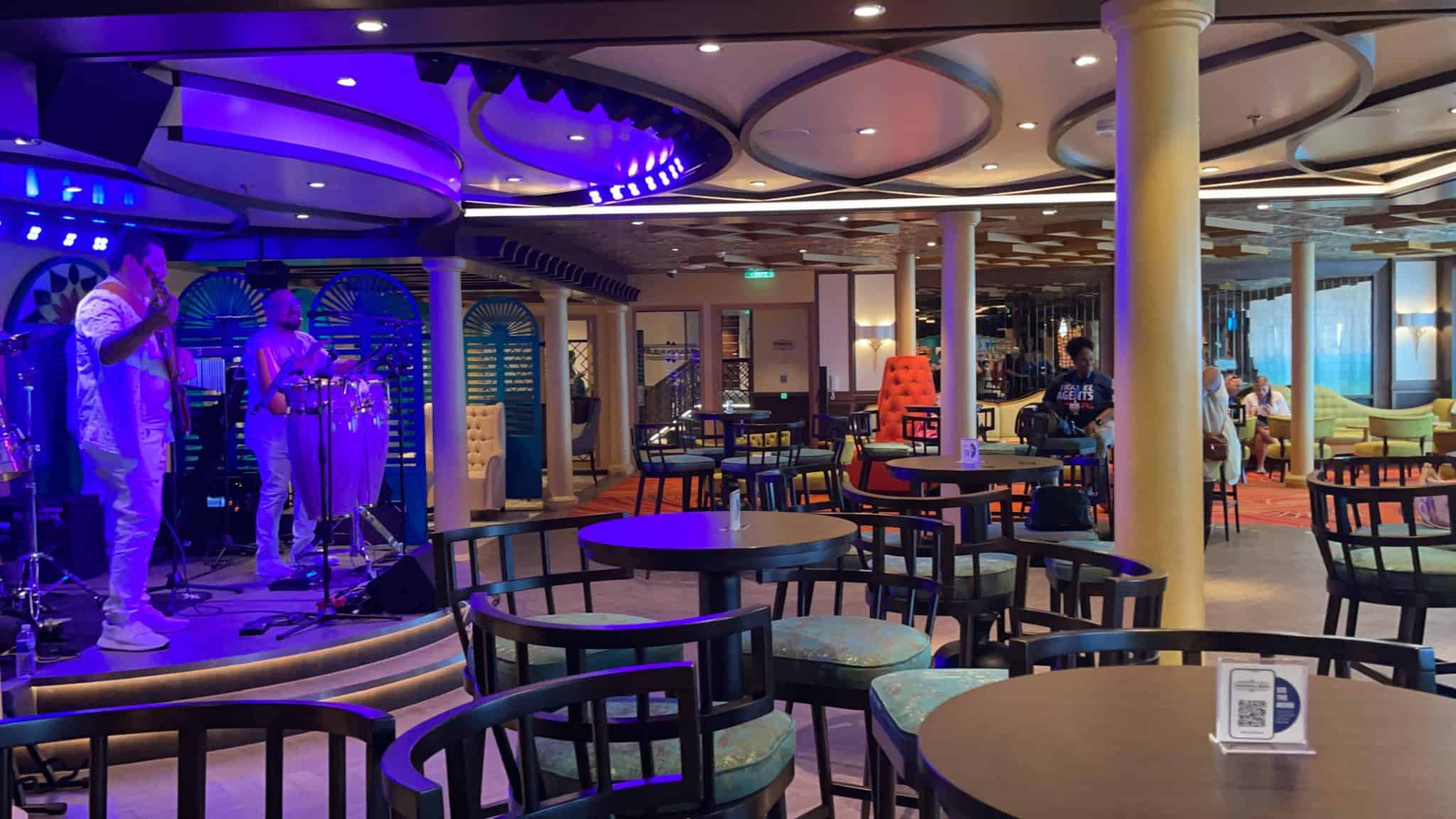 Here's another shot from the Havana Bar.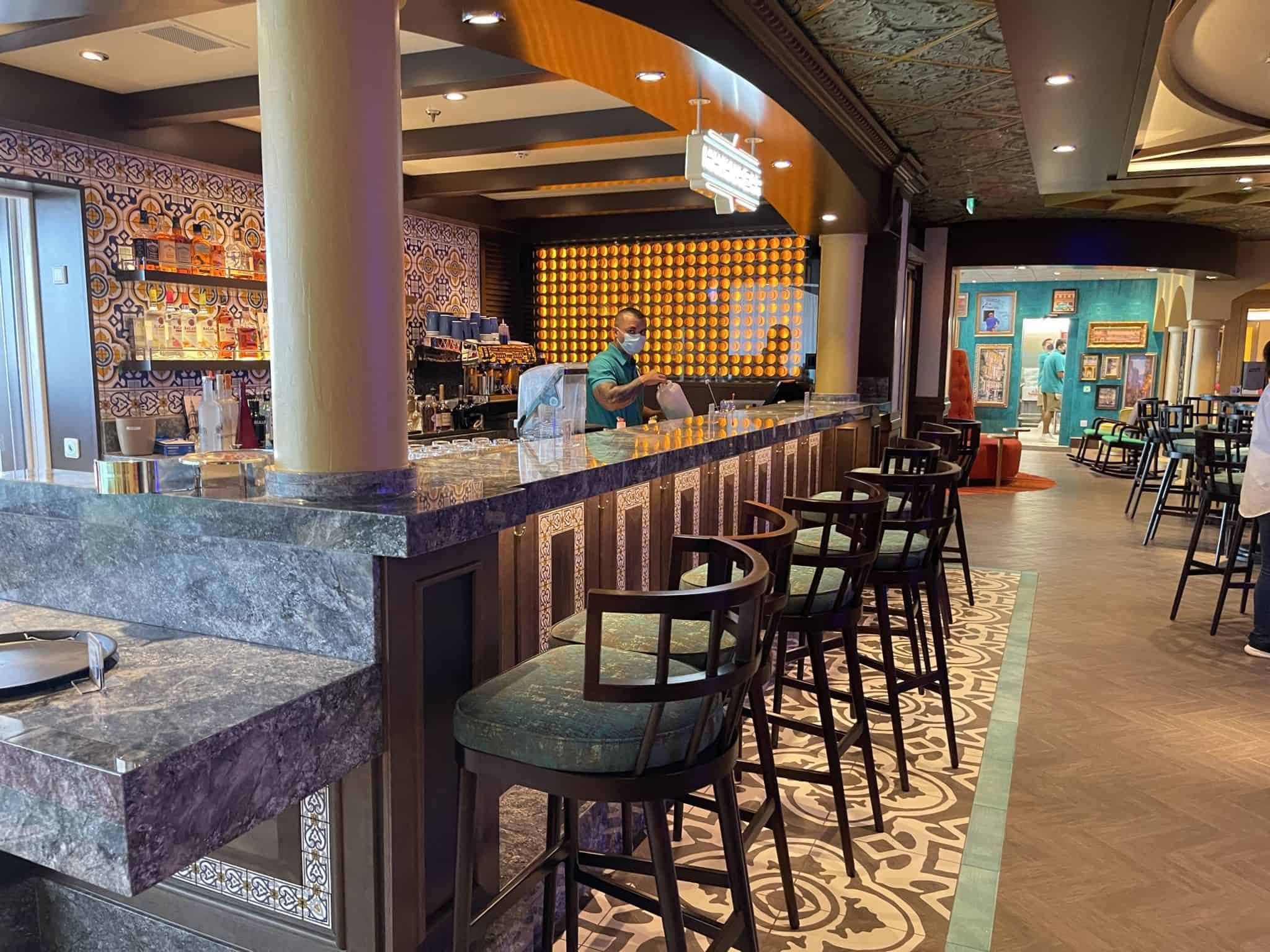 7. Guy's Pig & Anchor
Not only is Guy's Pig & Anchor a barbecue restaurant, but it's also a brewery and a bar. Pull up a stool and try a beer brewed right on board, or order one of the venue's delicious cocktails.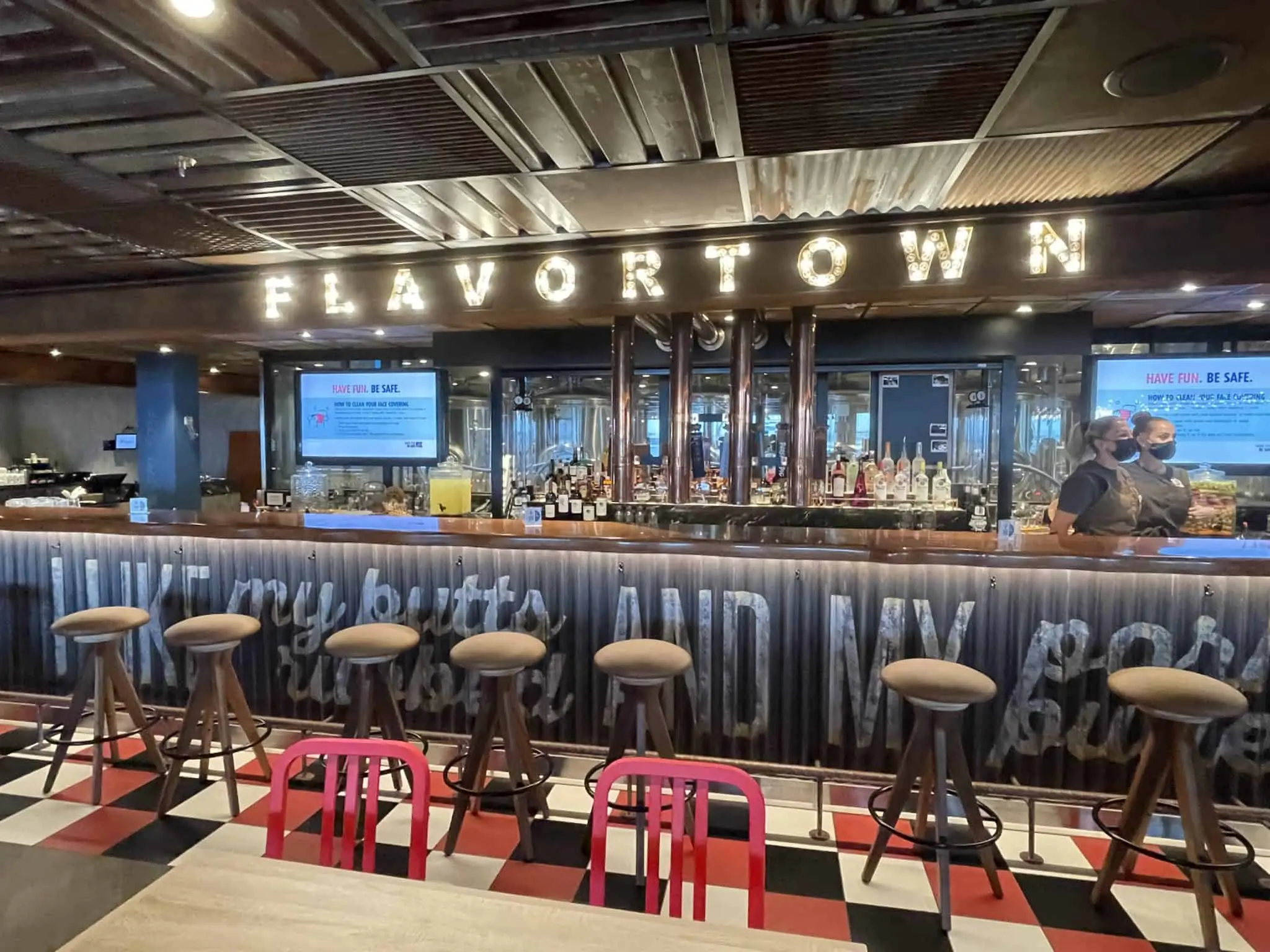 8. The Brass Magnolia
Another new bar for Carnival is The Brass Magnolia, and it's magazine-worthy stunning!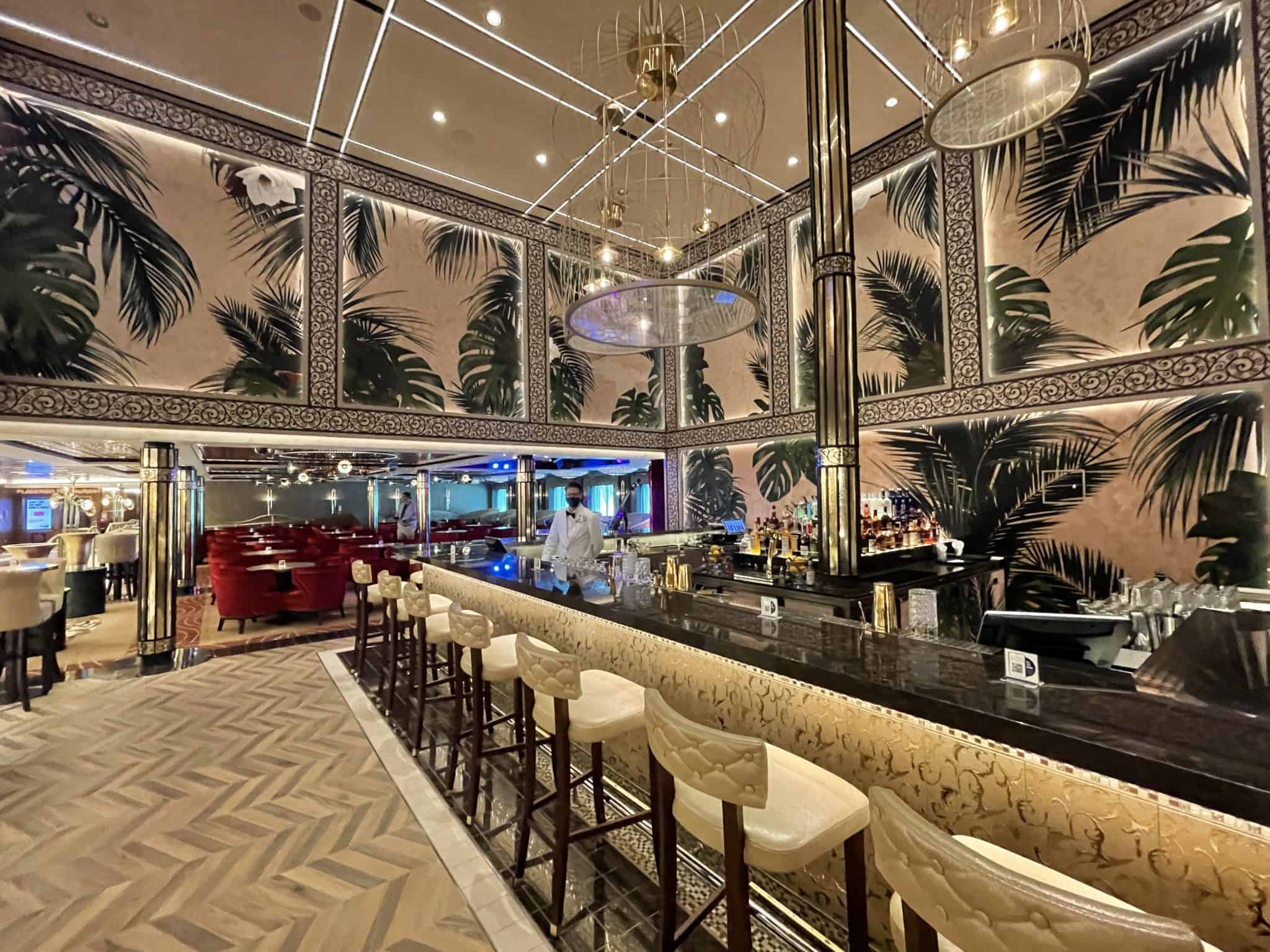 9. Heroes Tribute Bar
It's no secret that Carnival Cruise Line is a big supporter of those serving in or retired from the military. Slowly, the line has been replacing its SkyBox Sports Bar with the Heroes Tribute Lounge — a space that's all about the heroes who have served their country in the armed forces. And don't worry, it's still the spot where you can catch a game on TV.
P.S. We highly recommend attending the military appreciation gathering during your cruise — whether you are/were in the military or not!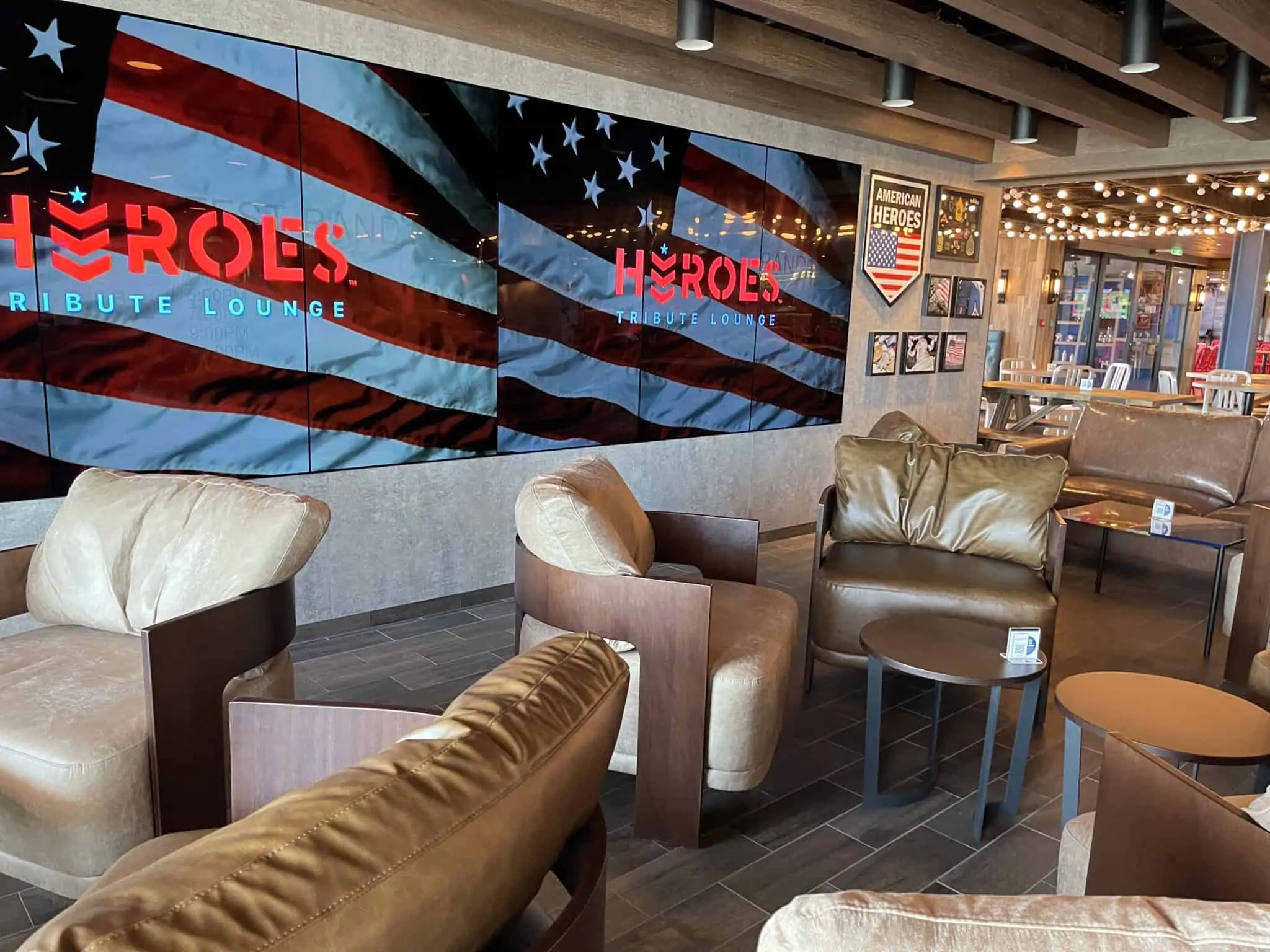 10. Bar Della Rosa
Mardi Gras is divided into zones, much like Royal Caribbean's Oasis-class ships are divided into neighborhoods. This is the first time Carnival has divided up a ship into themed areas like that. One of them is the Italian-themed La Piazza, which includes the pizzeria and specialty Italian restaurant. It also includes a new bar for the cruise line: Bar Della Rosa, which serves espresso drinks by day and Italian cocktails by night.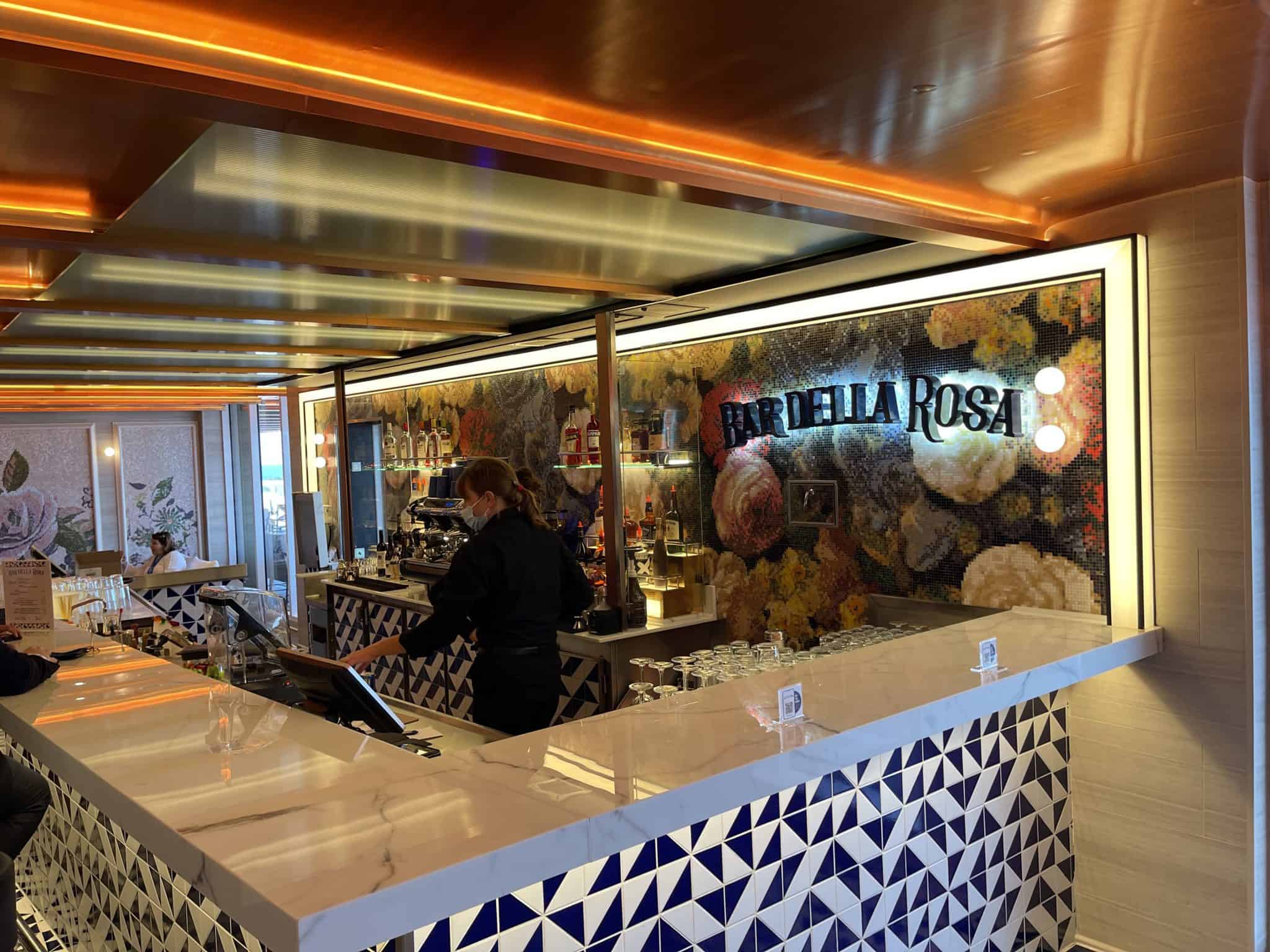 11. The Watering Hole
Next we have The Watering Hole, which is part of the ship's Summer Landing zone. This bar is located on deck 8 and serves a variety of cocktails and beers, including some that are brewed onboard.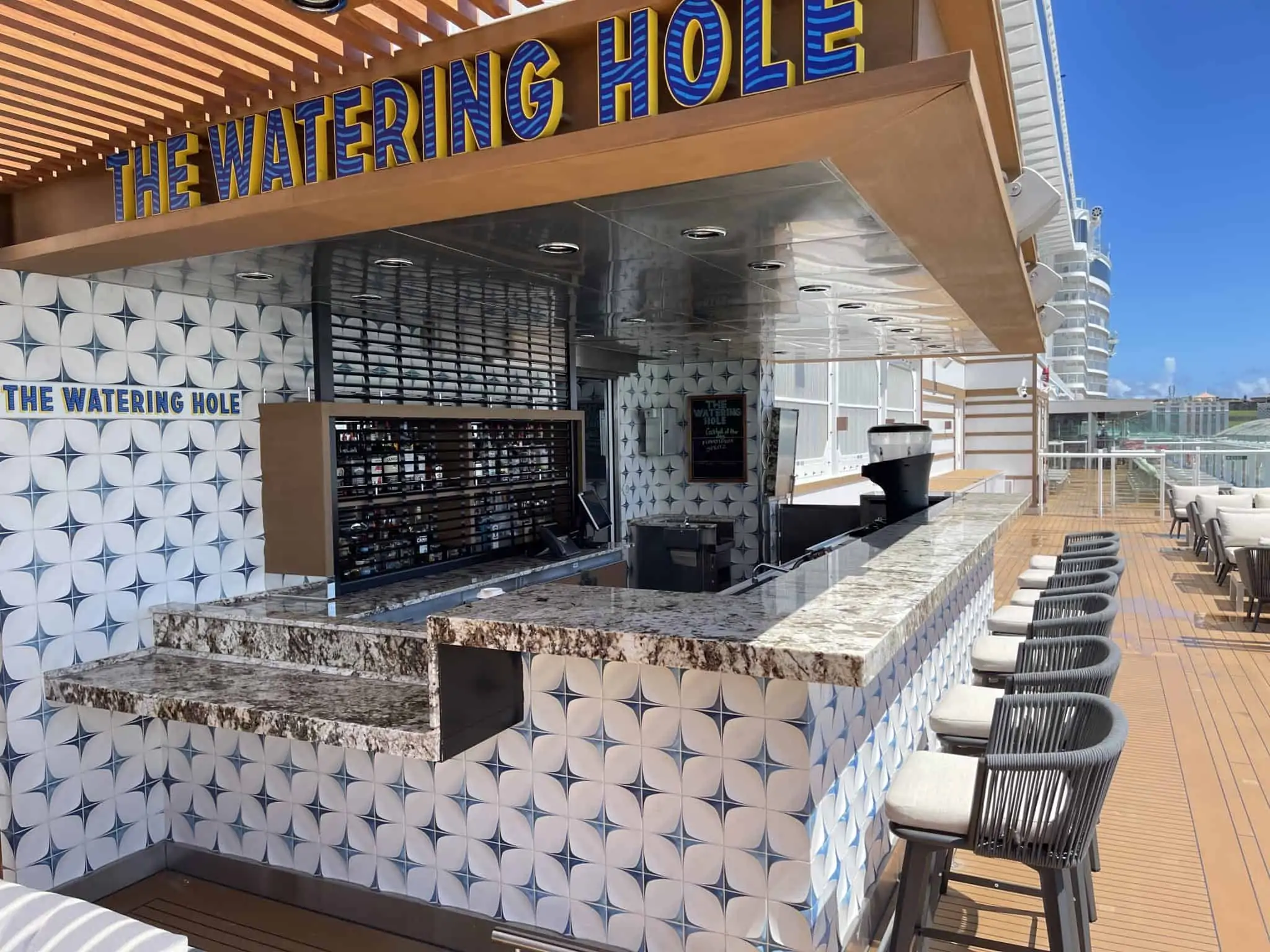 12. Piano Bar 88
A Carnival ship just wouldn't be a cruise ship without a piano bar! Piano Bar 88 is a great place to settle in just to listen or to sing along, and be sure to make a request if you have a particular song you want to hear! Why the "88?" Because there are 88 keys on a piano, of course!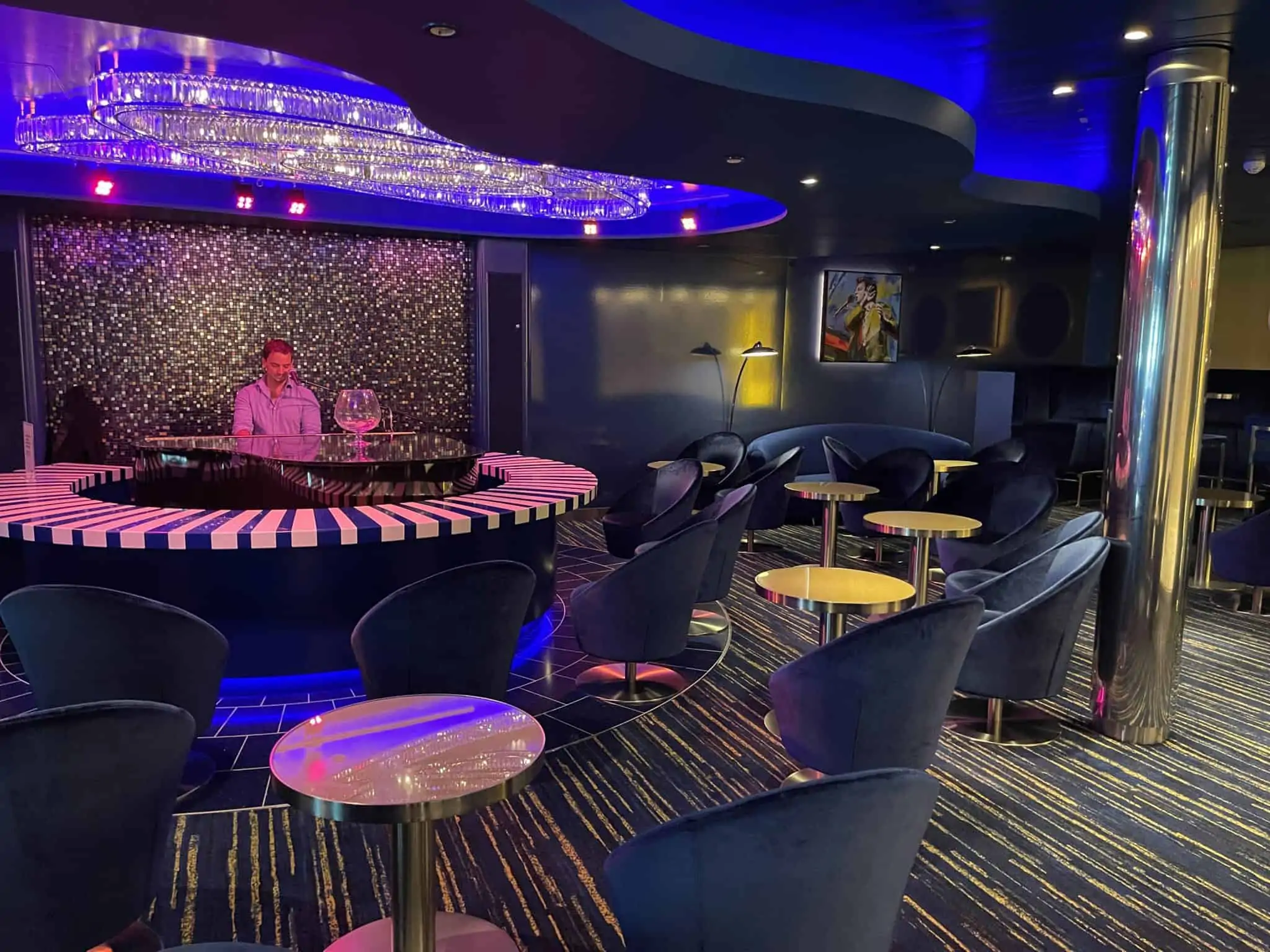 Thanks for coming along for our photo tour of the bars and lounges aboard Carnival's Mardi Gras!
READ NEXT: Photos: 13 Restaurants on Carnival's Mardi Gras
Pin it!