When Celebrity Cruises launched Celebrity Edge, the first ship in the brand-new Edge Class intrigued guests and fans with not only the big orange Magic Carpet, but a new multi-purpose space called Eden.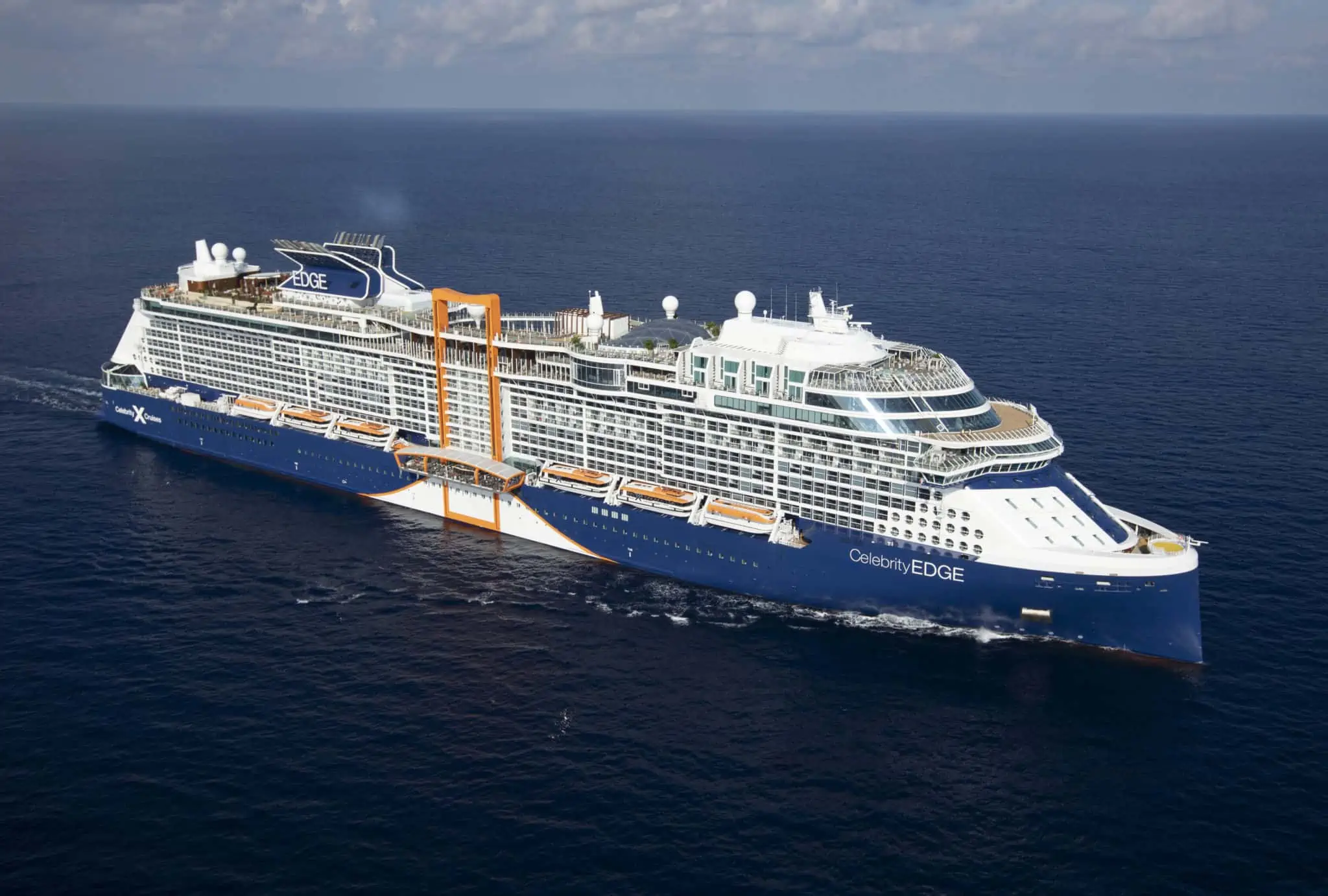 The three-story venue is very nature-inspired, with plant life everywhere and tons of sunlight from the windows that span from the bottom floor all the way to the ceiling.
It houses a casual café, a bar with a "Library of Plants" that mixologists use in cocktails, a sit-down restaurant in the evenings, and plenty of lounge seating. There's also a dance floor and nighttime entertainment.
When the ship first launched in 2018, Eden had a different vibe and feel, with characters called Edenists that would come out and give you a tour of the land (venue). That has been toned down and space is now used for creative (almost magical) drinks, relaxation, and live music.
Photo Tour of Eden on Celebrity Edge
Just walking in and looking up towards the ceiling gives you an idea of the vibe Celebrity was going for with Eden. Green panels and hanging plants give the space dimension and interest.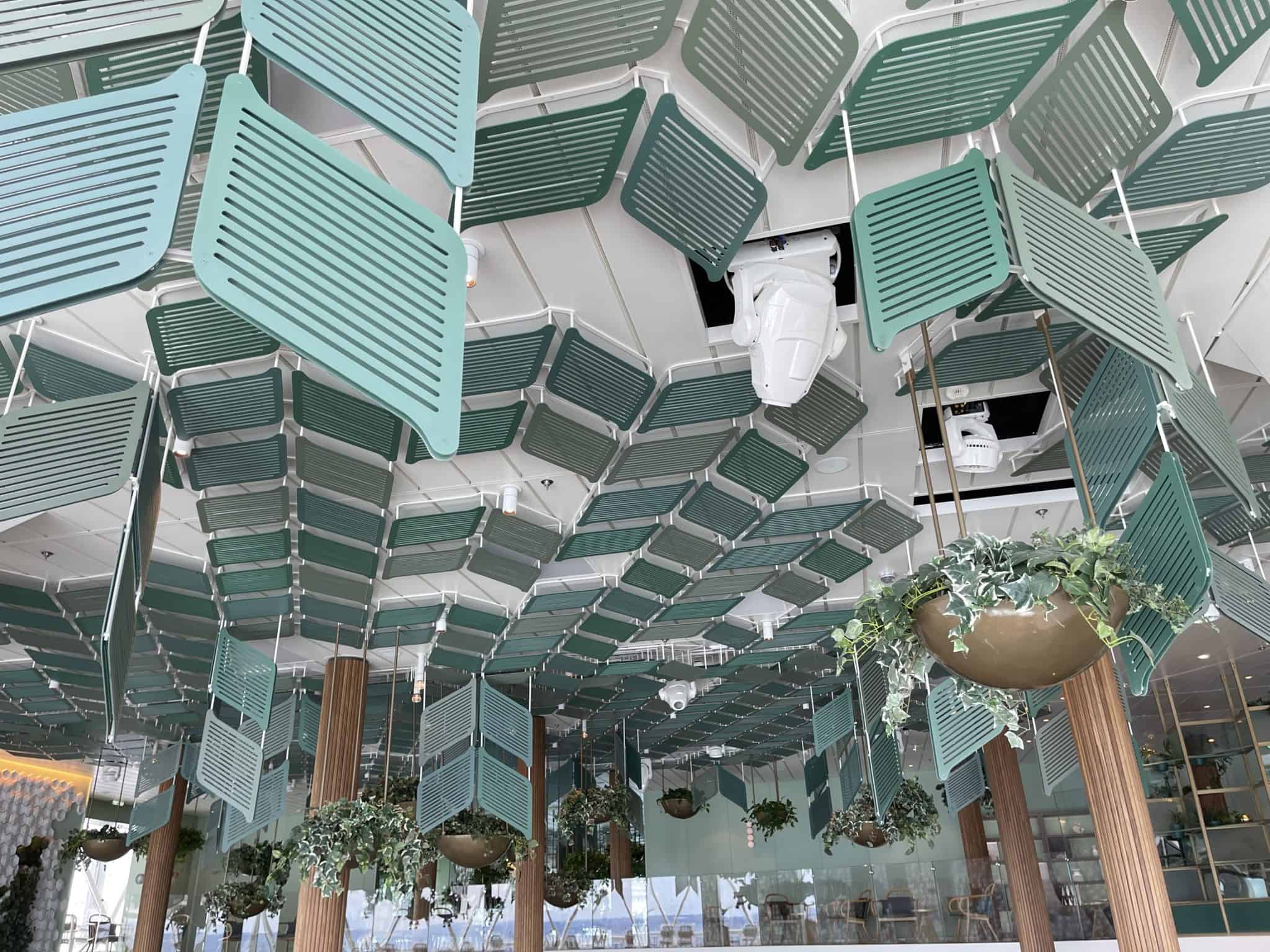 The shot below gives you a good idea of the bottom floor where the restaurant is, as well as a piano, lounge seating, and the little dance floor above.
This is a similar photo as the one above, but you get an even better idea of how Eden is layered. You can also see the Eden Bar with the Library of Plants behind the dance floor.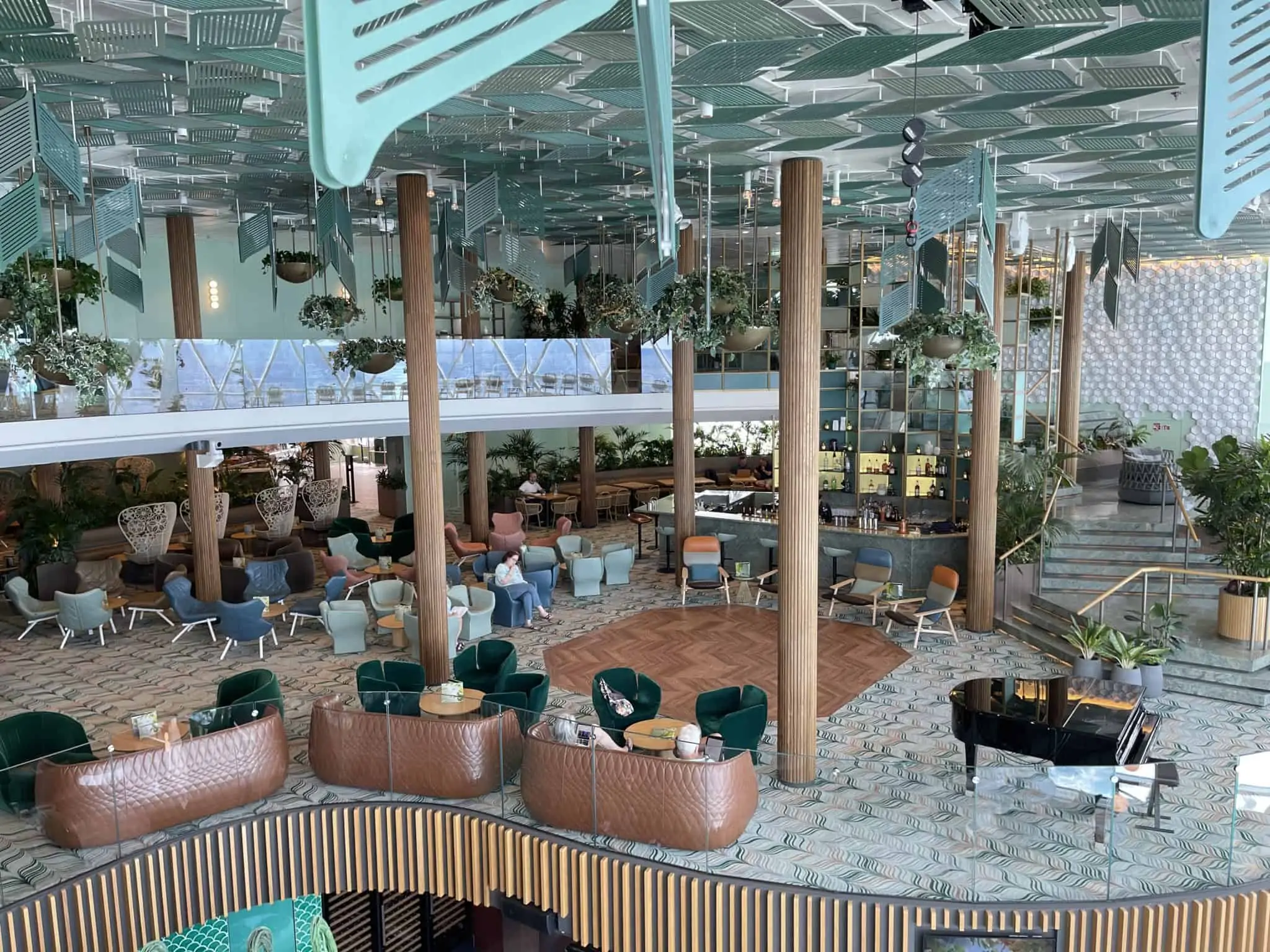 Here's a close-up look at the Eden Bar. The cocktails here are just about as fresh as they can be, and you've probably never sipped anything like them before. Cocktails have names such as Shaman, Garden, Fig, and Village. Intriguing, right?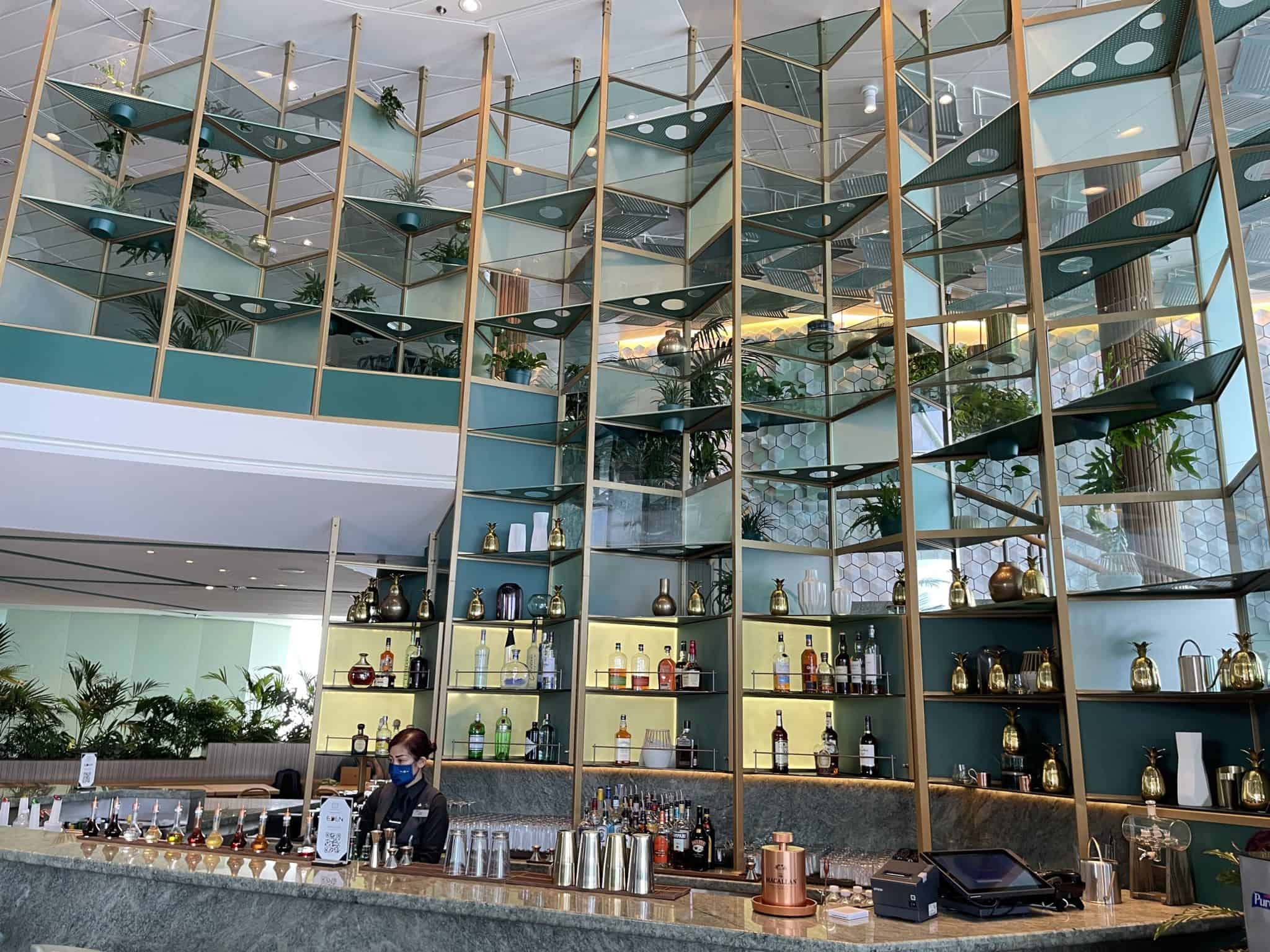 Here are some cocktails you can get at the Eden Bar.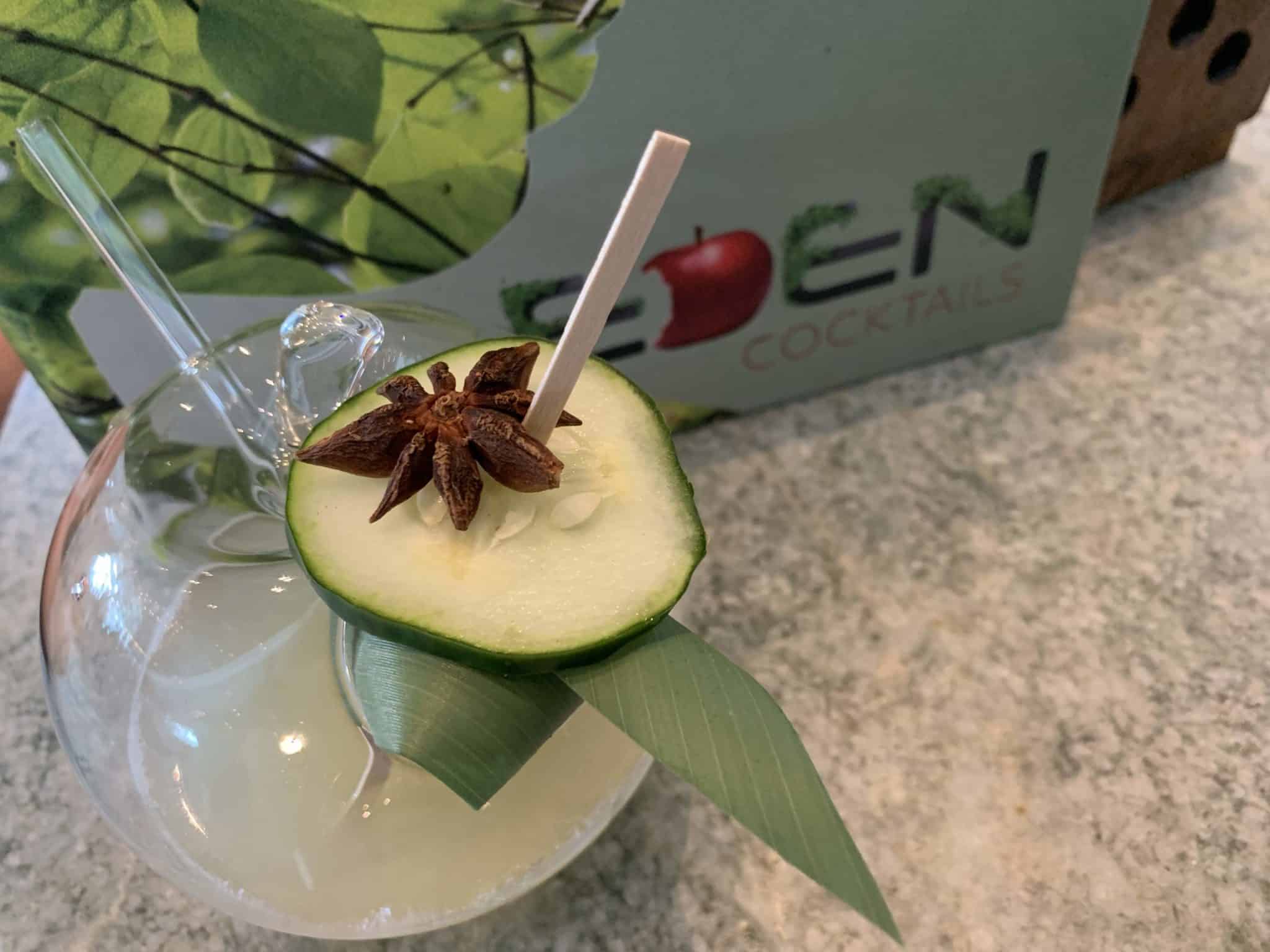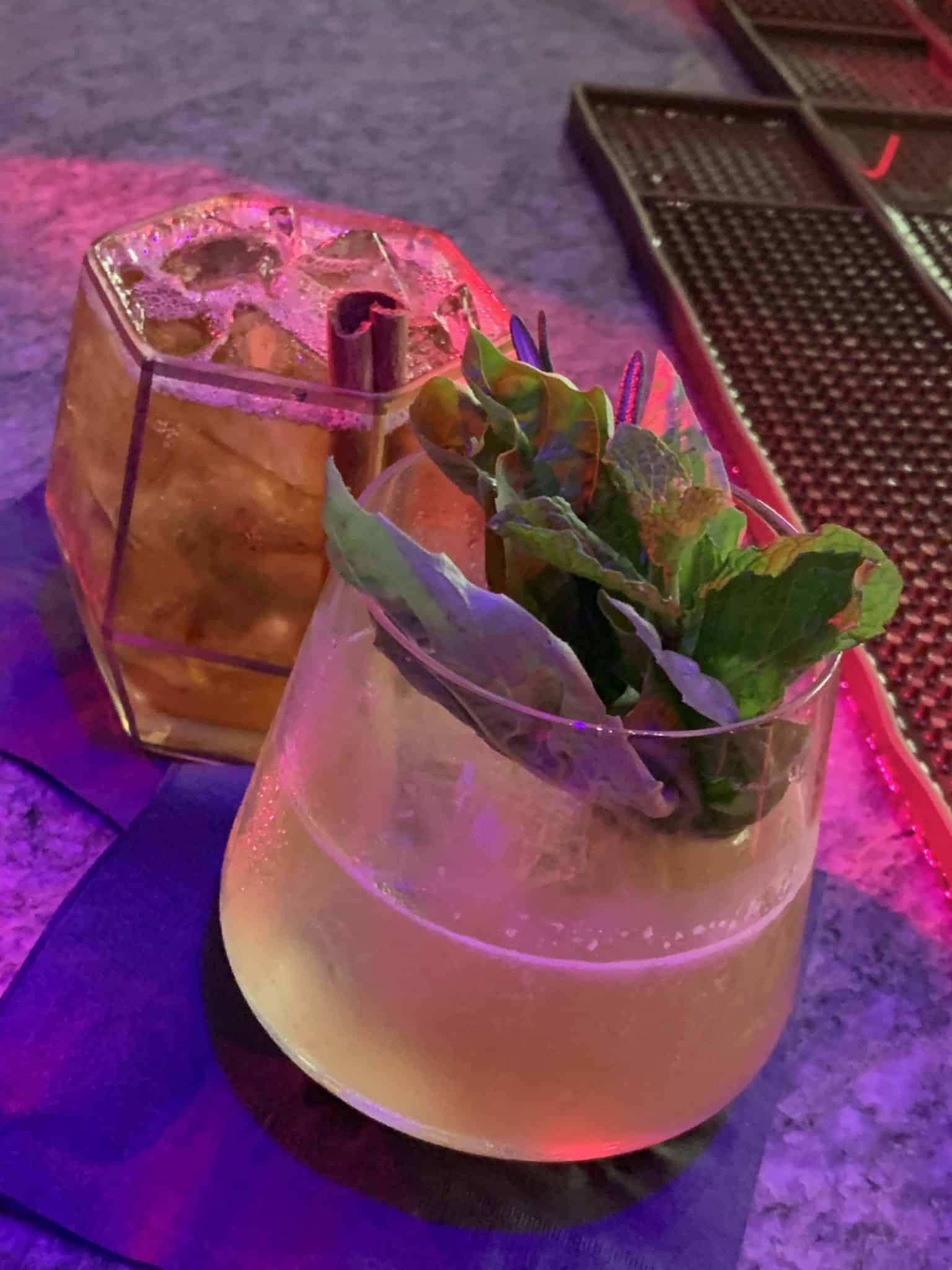 This one comes in a box filled with smoke!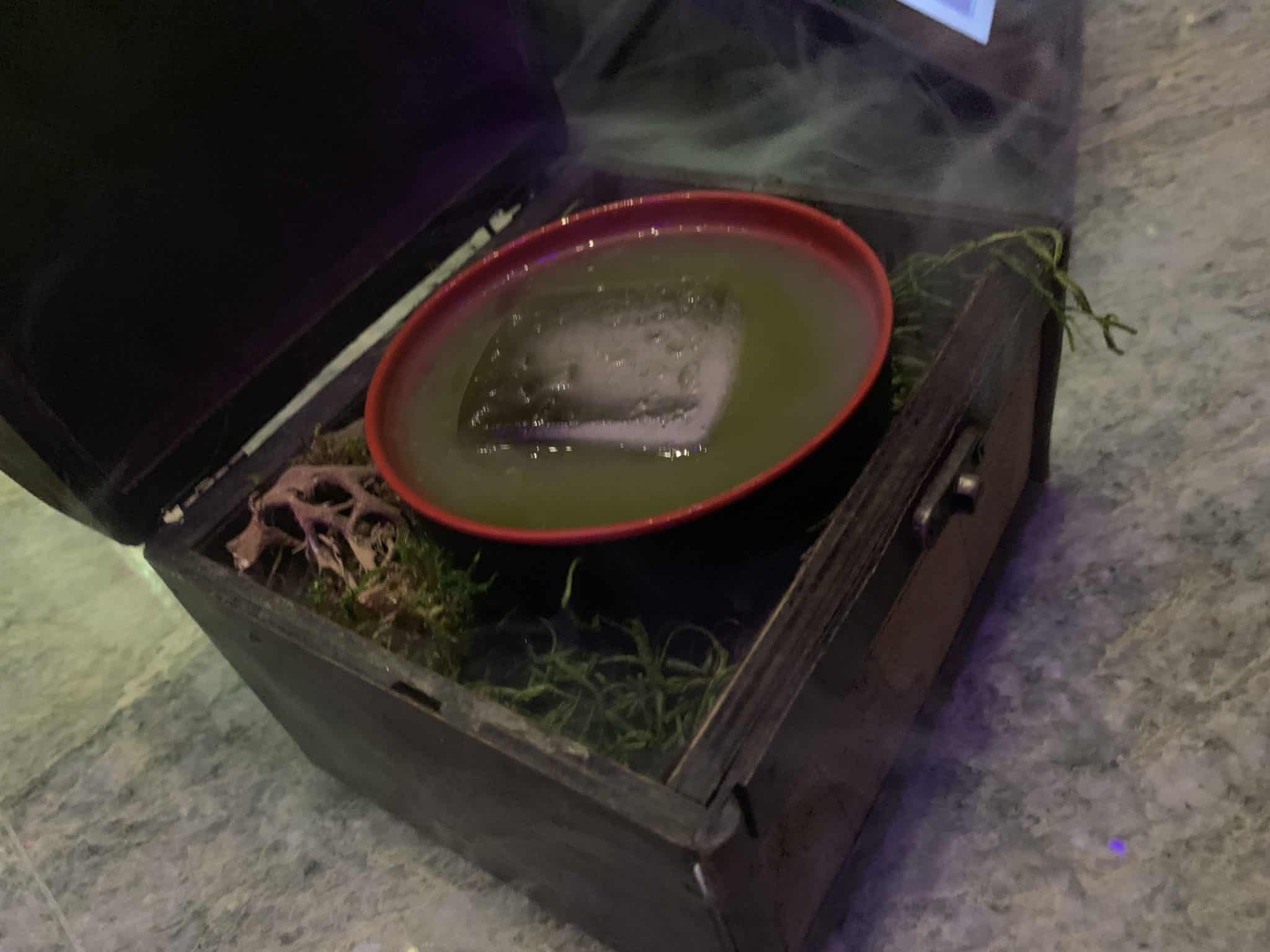 READ MORE: 6 Cruise Ship Spots With Gardens & Greenery
A wide-angle shot really encompasses the huge space that is Eden.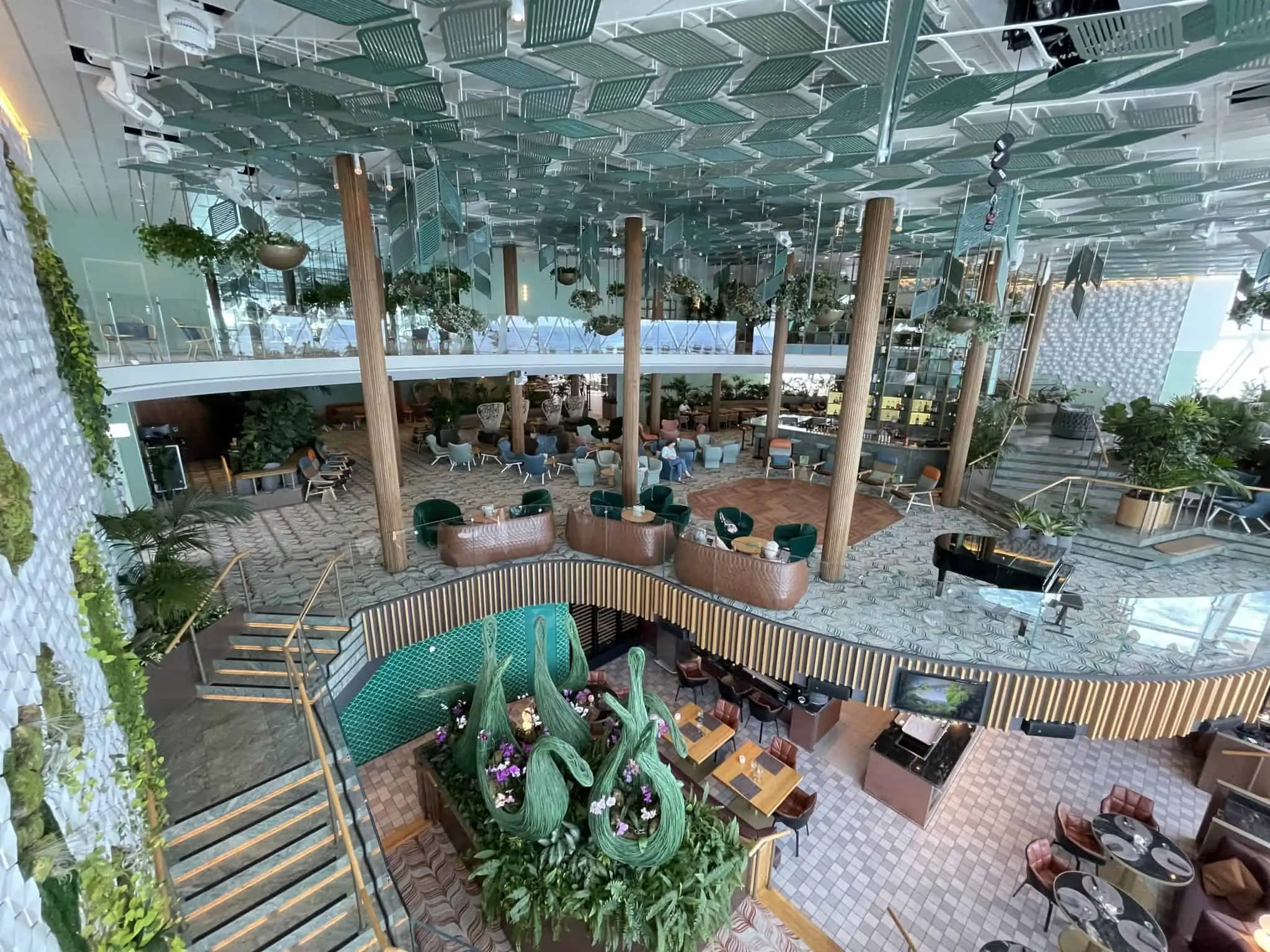 Here's another wide-angle from across the room.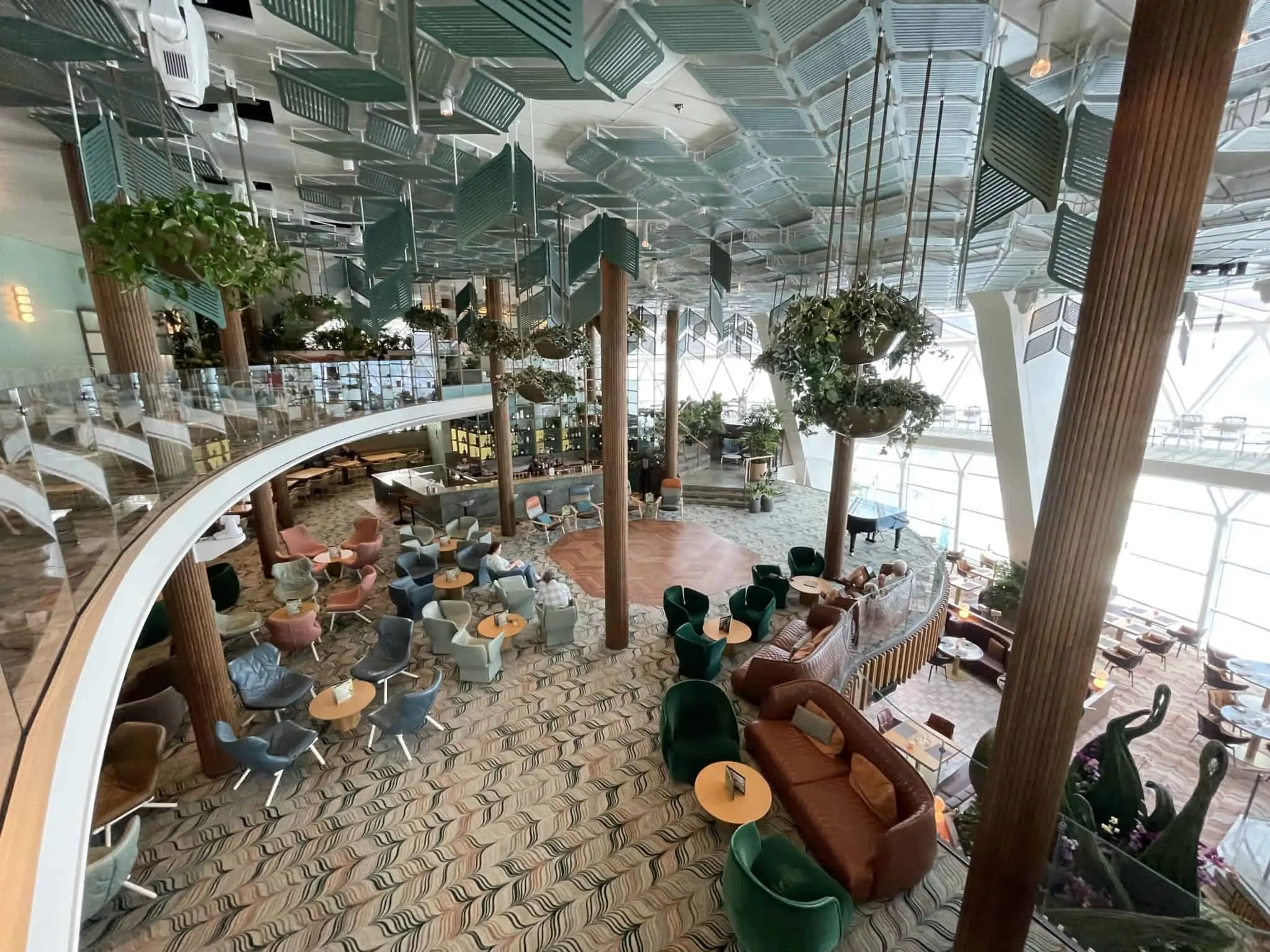 Even the wall has plants growing out of it. It's a modern jungle in here!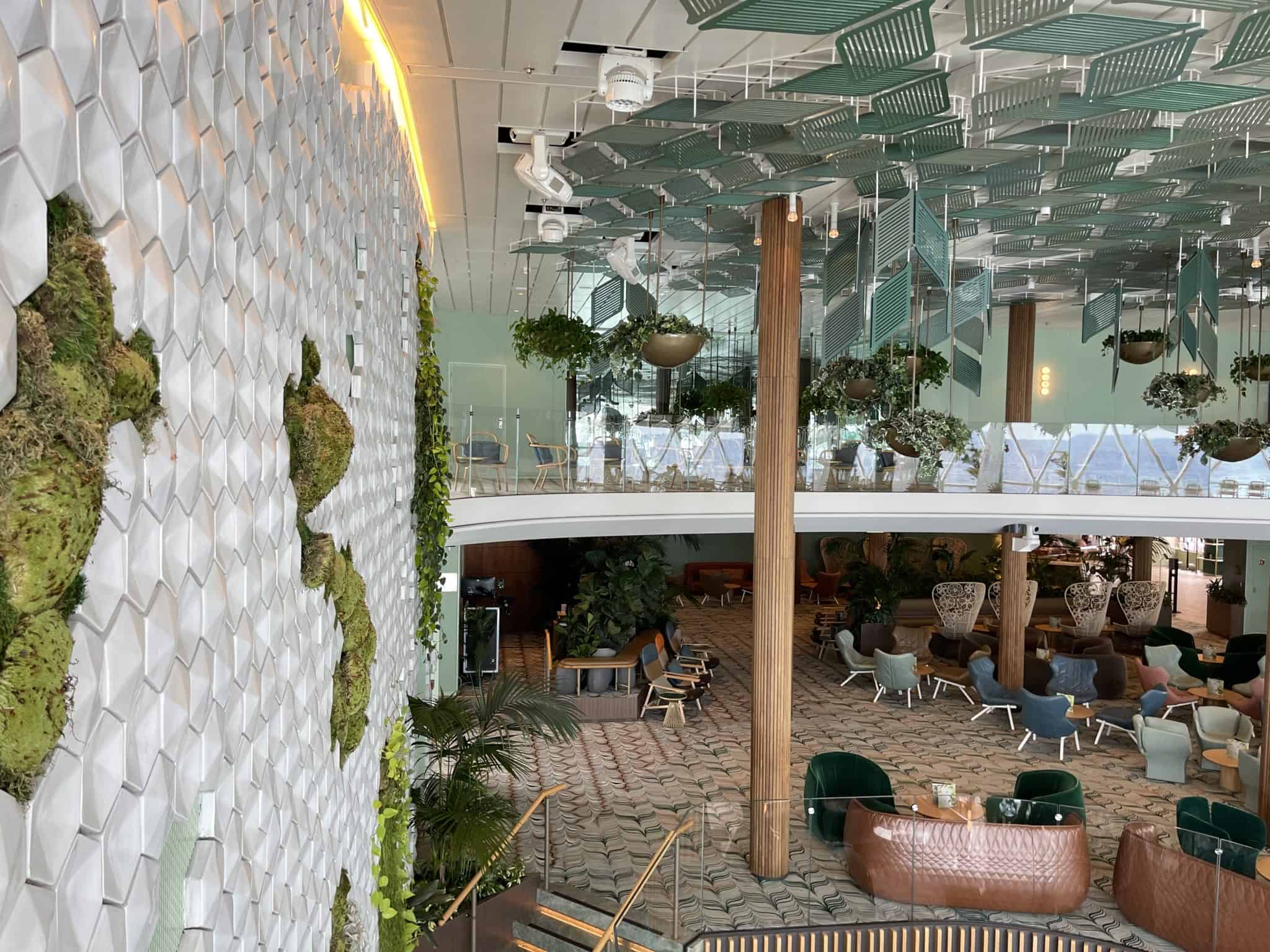 If you were worried about whether there was window-side seating aside from the tables for the restaurant, worry not. There are plenty of places to sit and watch the ocean roll by while enjoying a coffee or cocktail (we're sure they wouldn't mind if you turned the chairs around!).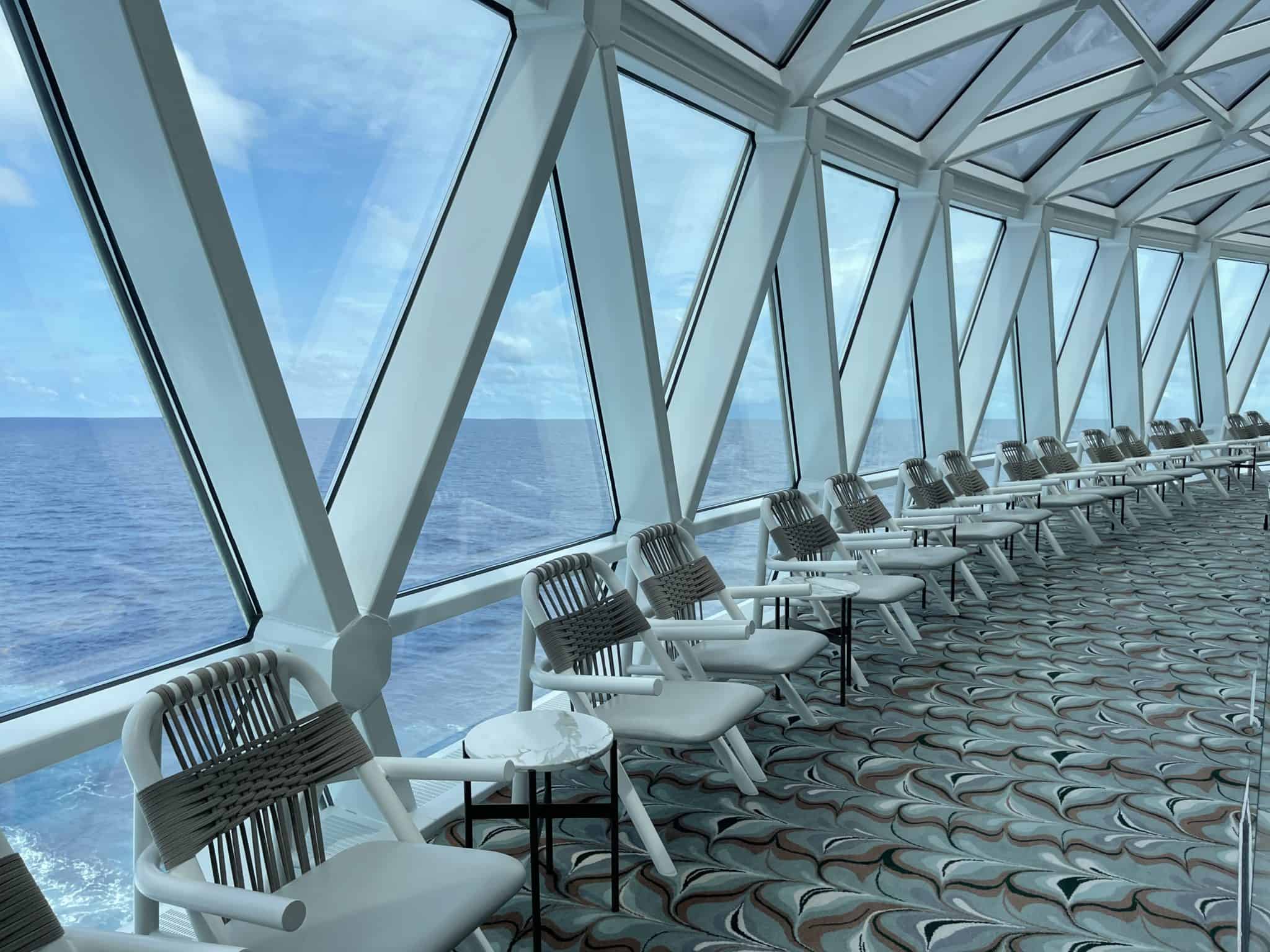 Here's the wake you'll see out the window from this spot!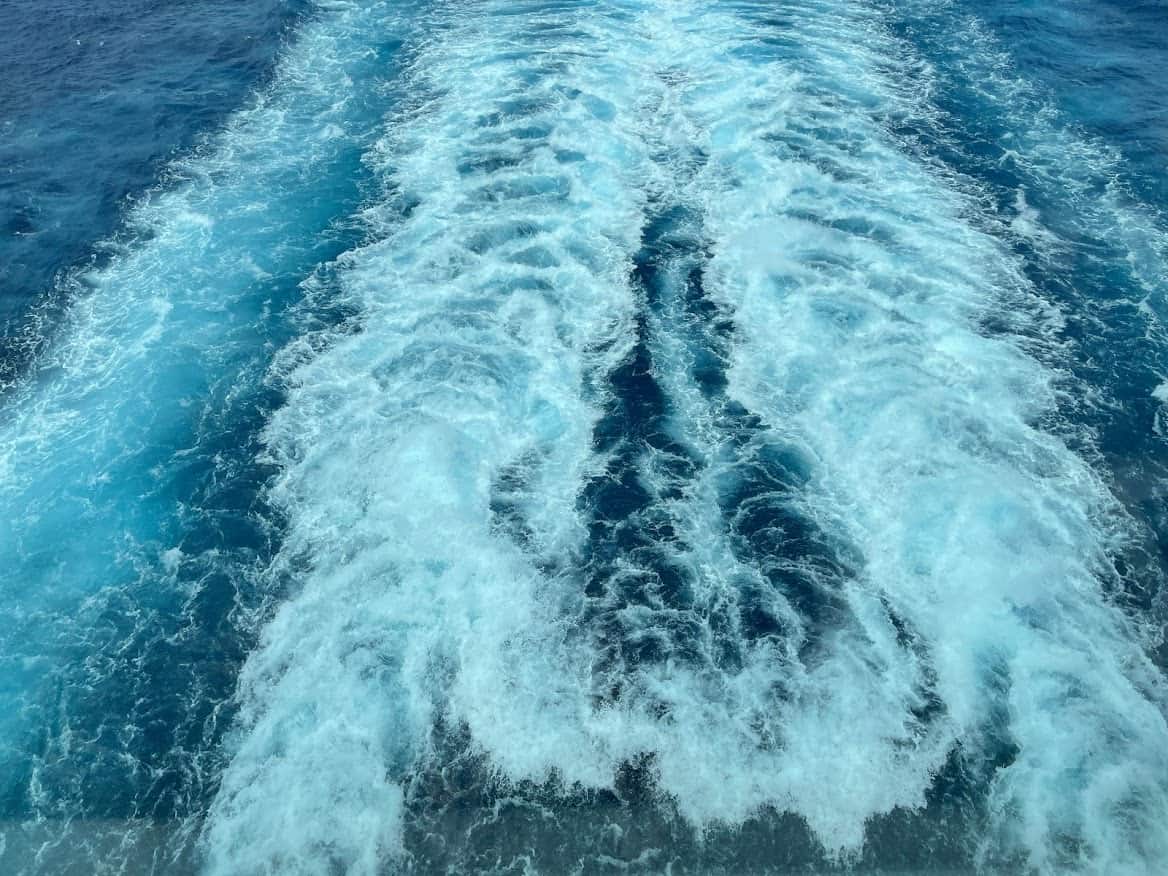 Eden has a 300-foot ramp enveloping the space enabling guests to wander on a journey of discovery, with cozy nooks and crannies for relaxing along the path. These colorful hanging egg chairs are another seating option for enjoying the ocean views.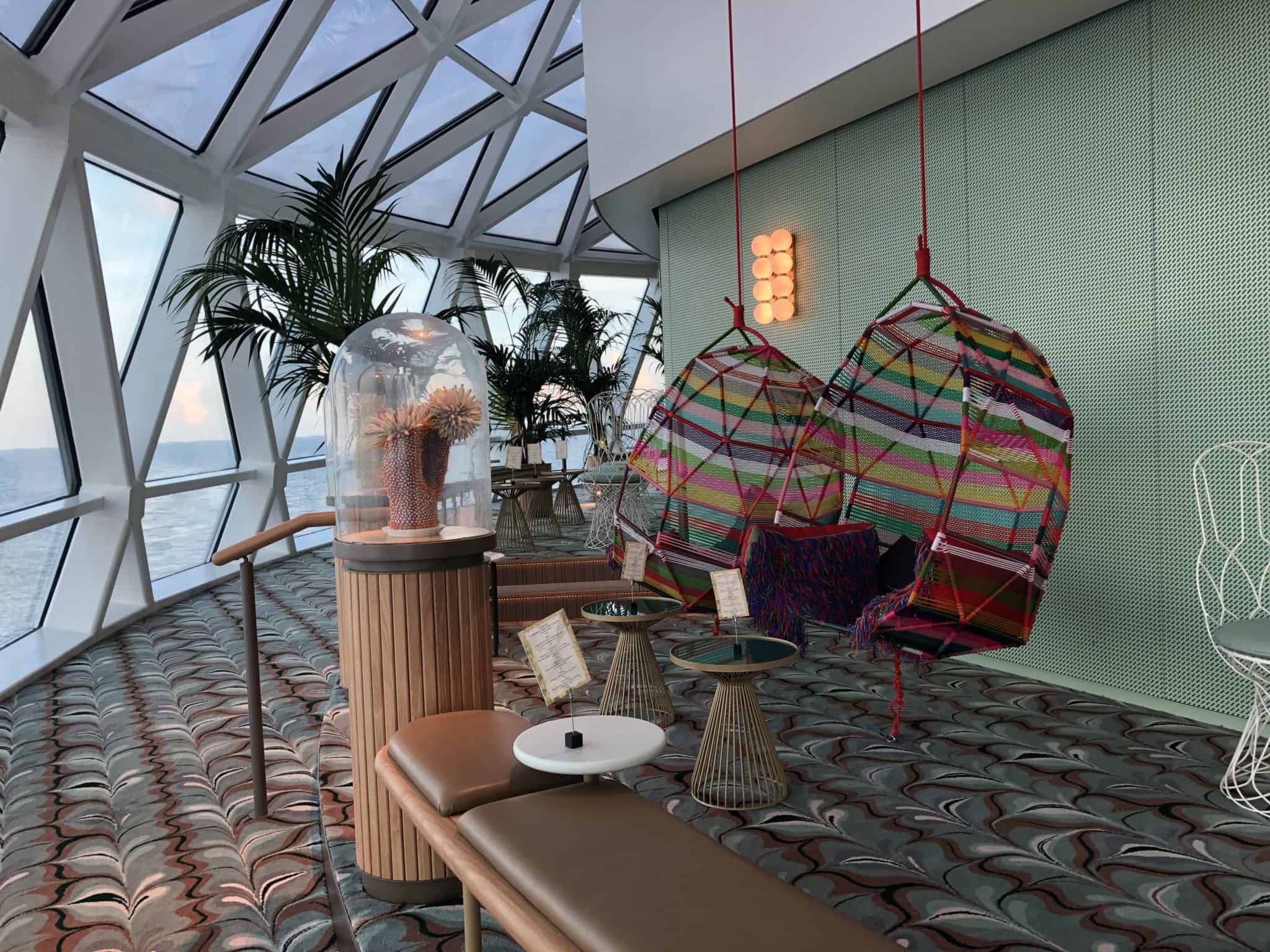 The Eden Café — there are plenty of light options here for breakfast and lunch.
And finally, here's a seating area to give you an idea of the different options available in Eden.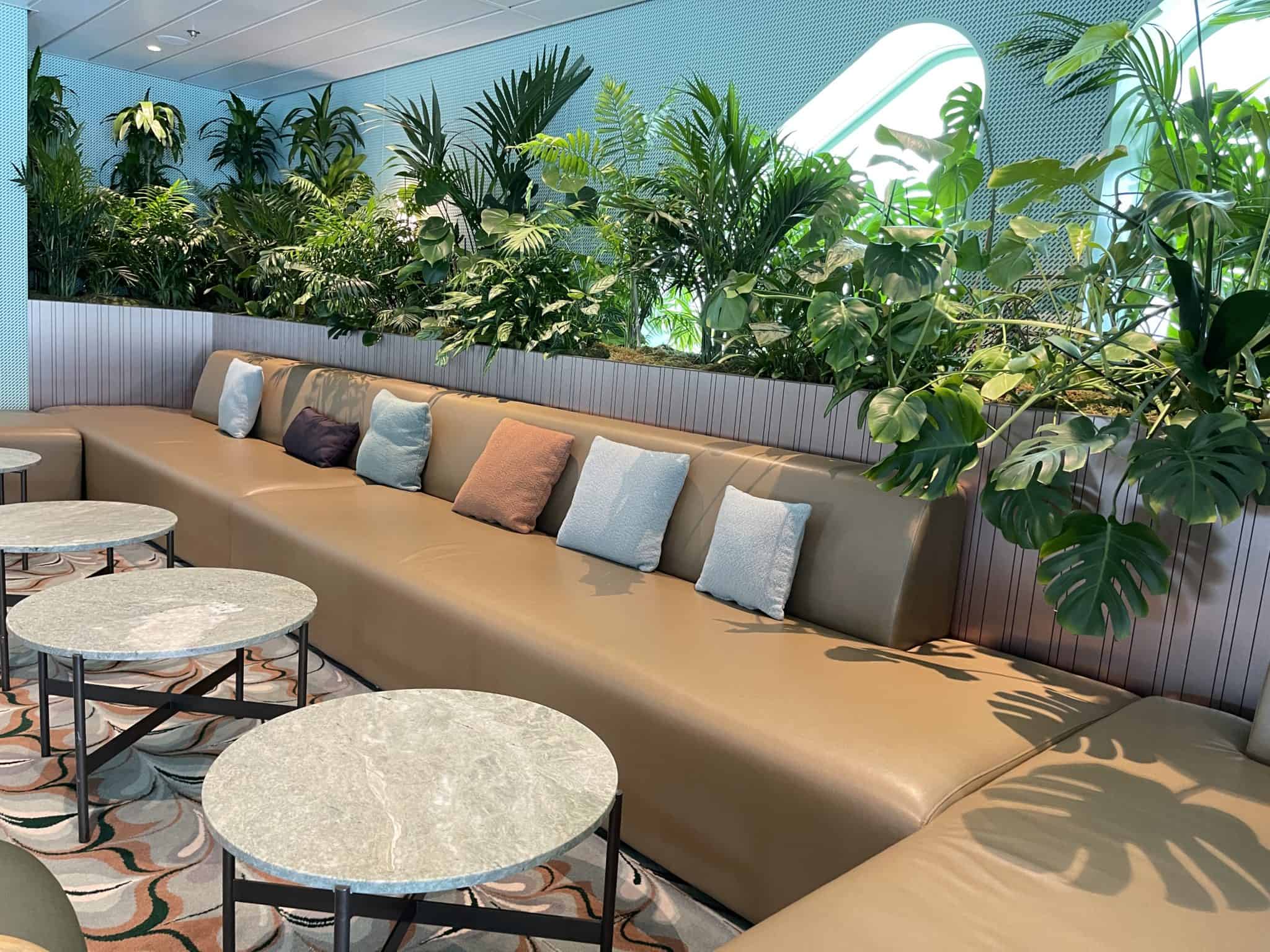 We hope you enjoyed this little photo tour of Eden on Celebrity Edge!
READ NEXT: How Much Does It Cost for Kids to Go on a Cruise?
Pin it!