Princess Cruises this week announced that they are selling two of their older Sun-class cruise ships. The announcement confirmed what had previously been rumored, that both the  Sea Princess and Sun Princess were leaving the fleet.
Why the Ships Were So Important To Princess Cruises
In making the announcement, Princess Cruises president Jan Swartz said, "Both Sun Princess and Sea Princess contributed to significant growth in Australian cruising." She added that the vessels "defined the premium cruise experience, with Australians and New Zealanders spending close to 14 million nights aboard these ships."
READ MORE: Cruise Lines Submit Return-To-Service Plans to CDC
She went on to say, "While it is never easy to say goodbye to any ship in our fleet, this will allow us to deploy newer ships enhancing our offerings for Australian cruisers and focus on bringing into service exciting new builds like the upcoming delivery of Enchanted Princess."
Unfortunately, this news also meant more cancellations.
Sun Princess sailings which were scheduled to depart between December 28, 2020 and August 14, 2021 are officially shelved, as are Sea Princess sailings between December 23, 2020 and November 9, 2021.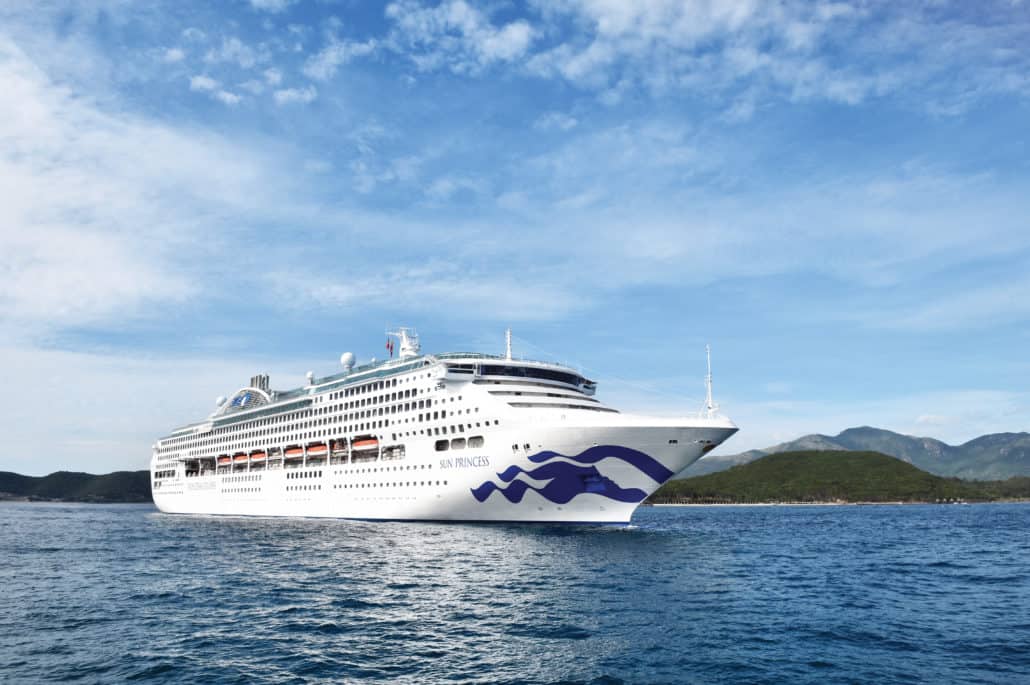 No Word On Where the Princess Ships Will Wind Up
In confirming the news, Princess Cruises did not say what fate would befall the ships once they had left the fleet.
Although unconfirmed, several sources have claimed that The Peace Boat Organization — which focuses on promoting peace, human rights, and sustainability — had chartered or otherwise acquired an older ship, believed to possibly be the Sun Princess. 
The sale of Sun Princess was not particularly surprising, given that it had been listed on a popular ship brokerage website for the past several months. The asking price? A cool $170 million.
Earlier this week, Princess Cruises' parent company, Carnival Corporation, announced they would be selling three more cruise ships that had originally been announced. As a result of these downsizing efforts, the company said they would be selling 18 ships from across their cruise lines' fleets.
For months, Carnival Corporation CEO Arnold Donald has repeatedly said that the company would be accelerating the retirement of less efficient ships. So far, four Carnival Cruise Line Fantasy-class vessels have been sold, as well as ships from Holland America Line, P&O Cruises, and Costa Cruises.