After over 16 months without arrivals, Mexico's Puerto Progreso has welcomed its first cruise ship since the industry shutdown.
The Yucatan port has been included in Carnival Breeze's new western Caribbean itineraries from Galveston, Texas. The ship arrived on Monday with 2,825 passengers and 1,367 crew members on board.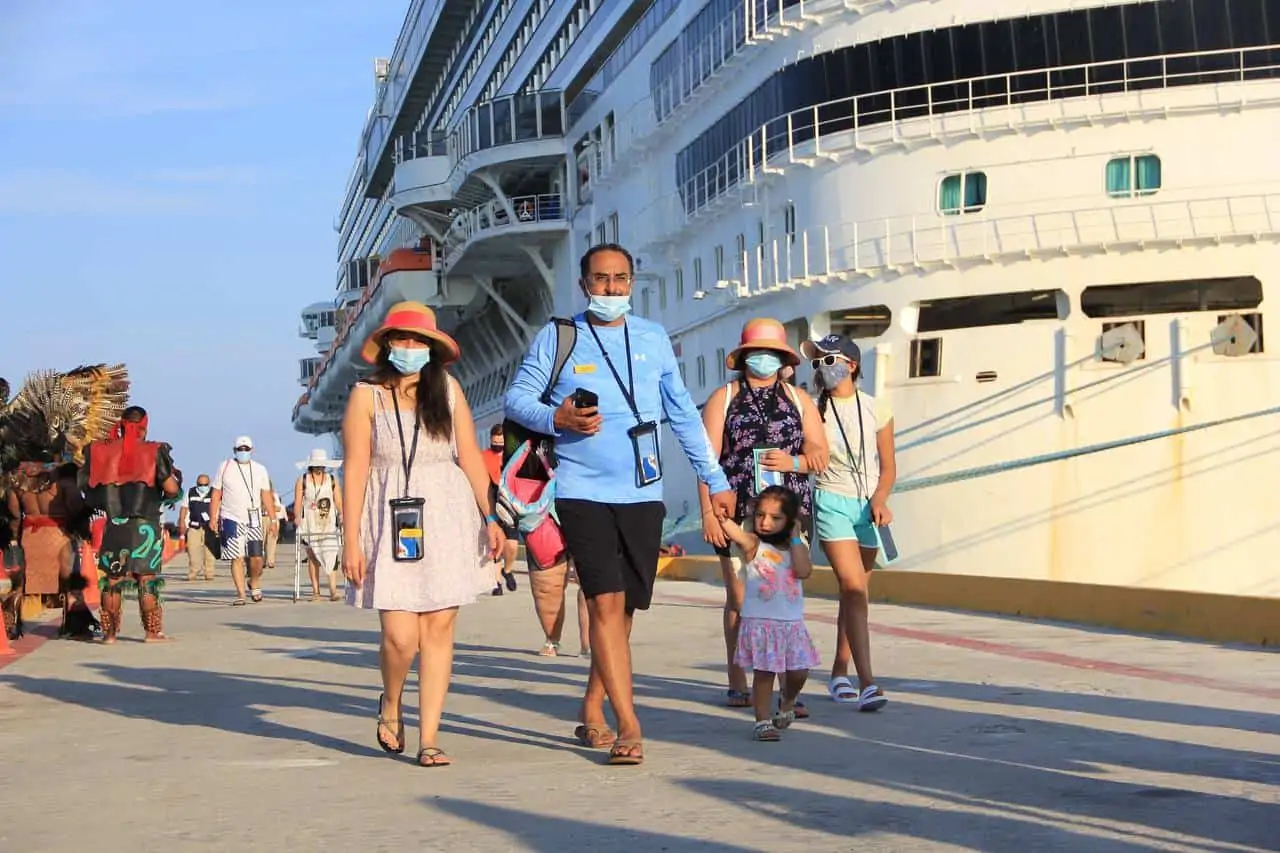 Cruisers arriving at the port were greeted by "Friends of Health," whose objective is to reinforce the health protocols in place at the International Cruise Terminal and in busy areas around the port. They were ready with hand sanitizer and face masks if anyone needed them.
Once in Progreso, passengers explored through "bubble" shore excursions. Unvaccinated guests took tours that included visits markets and shopping areas around the port. Fully-vaccinated passengers took tours in small groups to more open areas.
READ MORE: Bimini Cruise Port: Everything You Need To Know
The arrival of cruise ships to Puerto Progreso is part of stages three and four of Yucatan's COVID recovery plan, which corresponds with the gradual reactivation of tourist offerings and the reopening of local markets.
During a welcome reception for Carnival Breeze, plaques were exchanged between local officials and the ship's officers.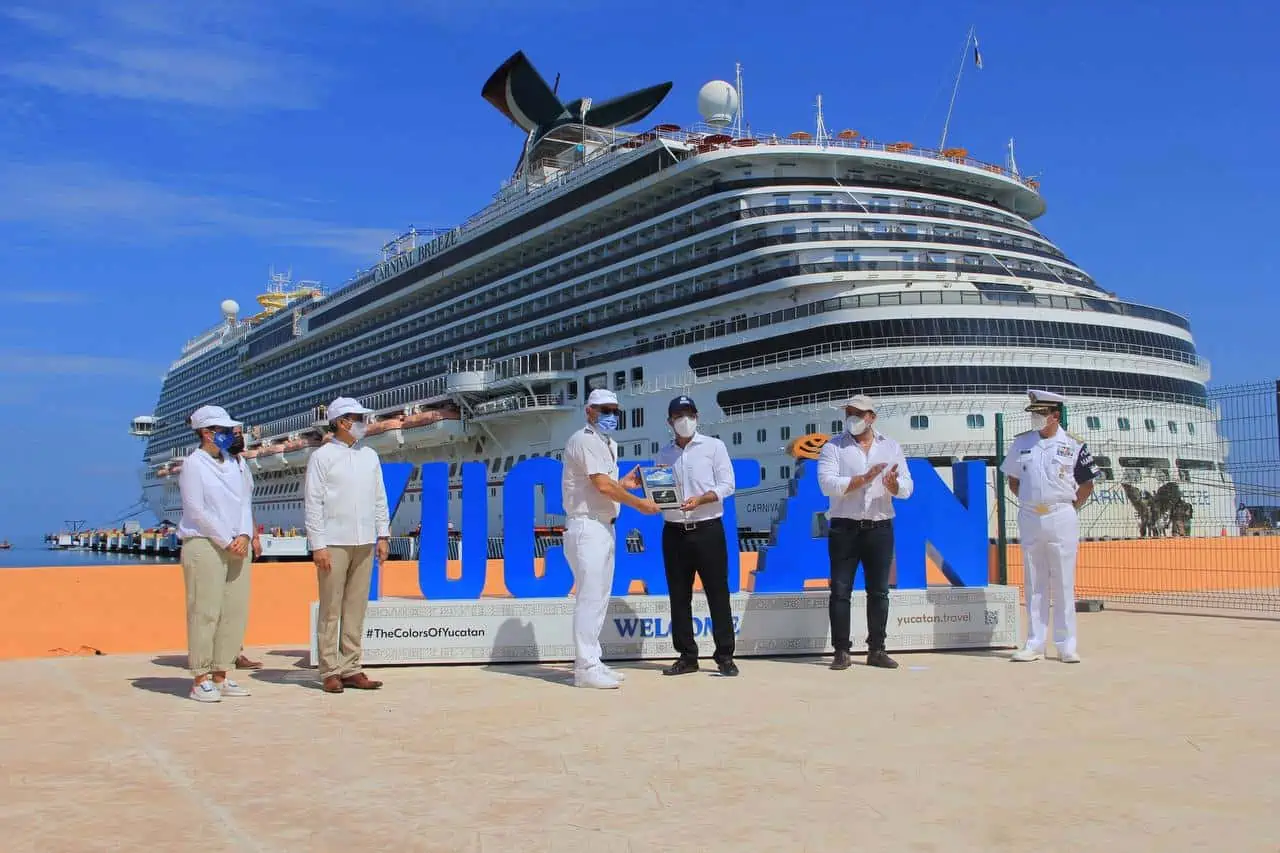 Also during the reception, the head of Yucatan's Ministry of Tourism, Michelle Fridman Hirsch, said "Progreso is a clear example of what good tourism can generate, an industry that, when invested on and practiced within a framework of sustainability, generates development, well-being, economy, prosperity, pride and social well-being for tourists and locals."
"Today the cruises returns, and we expect about 28 other arrivals in the remainder of the year, in terms of air we have already recovered 80% of the seat offer, 70% of domestic routes and more than 100% of international routes available prior to COVID."
READ NEXT: Carnival President: Over Half The Fleet Will Sail By October