Carnival Cruise Line (CCL) has some happy news for cruise lovers looking to get back on a ship this year. By October, more than half the fleet will be sailing with guests again, and Carnival expects to have its entire fleet of 24 ships back in operation by year-end. 
In a video message to travel advisors, Christine Duffy, President of Carnival Cruise Line, outlined the company's evolving and accelerating restart plan.
"By the end of July, Carnival Cruise Line will have five ships in guest operations. This includes the debut of our beautiful Mardi Gras ship from Port Canaveral on July 31st. In August, three more ships will come online, and we have just announced that we'll have 15 ships — that's more than half our fleet — back to cruising with guests by October."
All those distinctive red funnels returning to sea means a much-expanded list of embarkation ports for Carnival guests.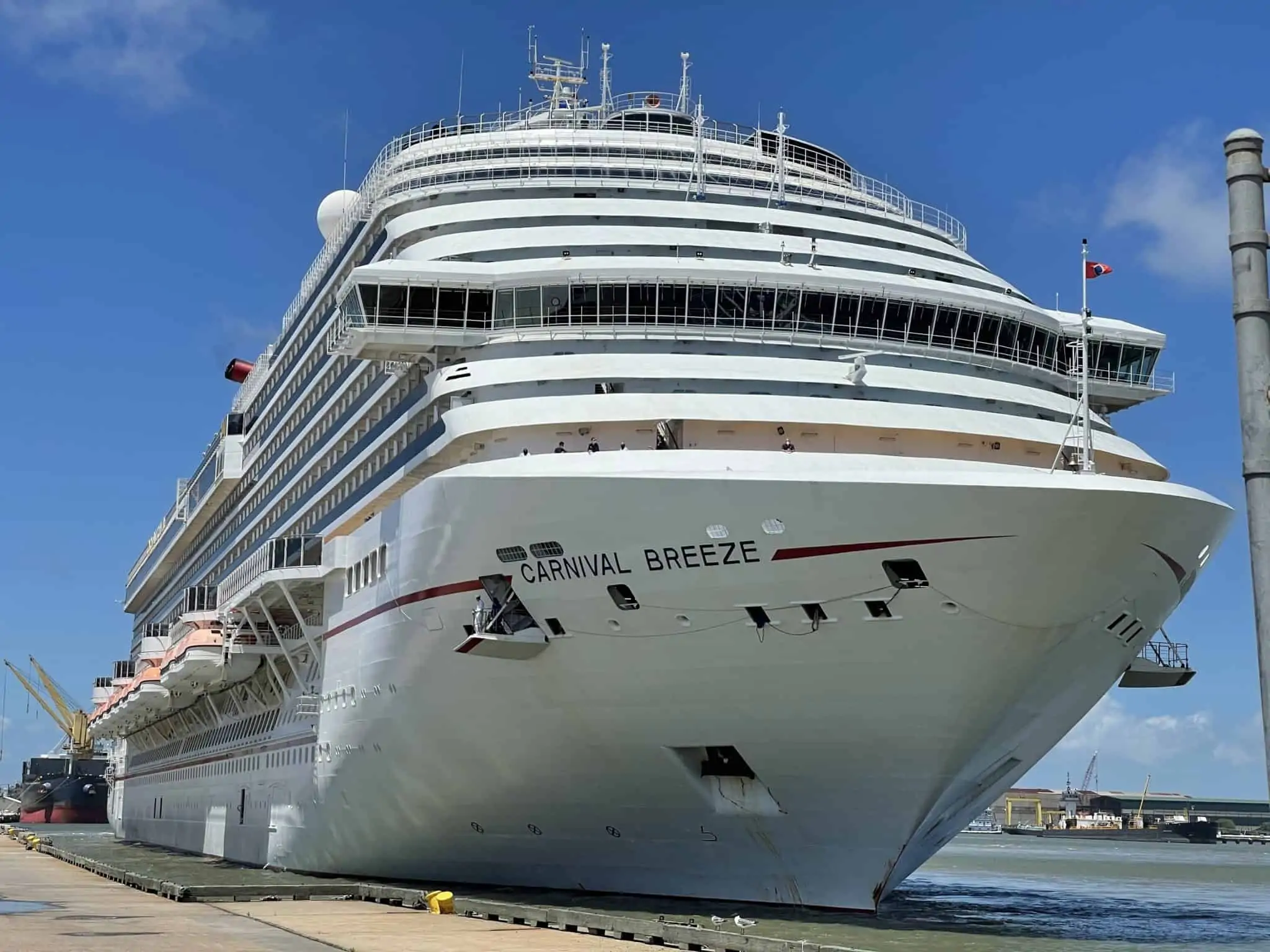 READ MORE: Next Carnival Cruise Ship Receives New Hull Paint Job [PHOTOS]
"We are thrilled that over the next three months we will be welcoming guests from Long Beach, Seattle, Galveston, New Orleans, Mobile, Miami, Port Canaveral, and Baltimore," Duffy said.
The Carnival Cruise Line president revealed that "through at least October," all Carnival Cruise Line ships will sail vaccinated cruises, which means that at least 95 percent of all guests will be fully vaccinated, the standard consistent with current Centers for Disease Control and Prevention requirements.
"This is in addition to all of our onboard team members being fully vaccinated," Duffy said. "Our medical experts believe this is in the best interests of the health and safety of our guests, crew, and the destinations we visit."
Duffy said Carnival's plan to ensure the vast majority of guests are vaccinated "is being very well received by the dozens of destinations that we sail to." But she also stressed that things can and likely will change, a lesson we've all learned over the past 16 months.
"We expect to successfully bring the entire Carnival Cruise Line fleet back by the end of the year. And we also expect the operating protocols to continue to evolve with the changing nature of this pandemic."
While requiring the vast majority of guests to be vaccinated, Duffy says the line will offer exemptions.
"We continue to encourage all guests to get vaccinated if they are able. For those who are unable to be vaccinated, we are and we will continue to offer exemptions on a capacity-managed basis."
Duffy noted that unvaccinated guests and those who choose not to disclose their vaccination status will face additional requirements and restrictions.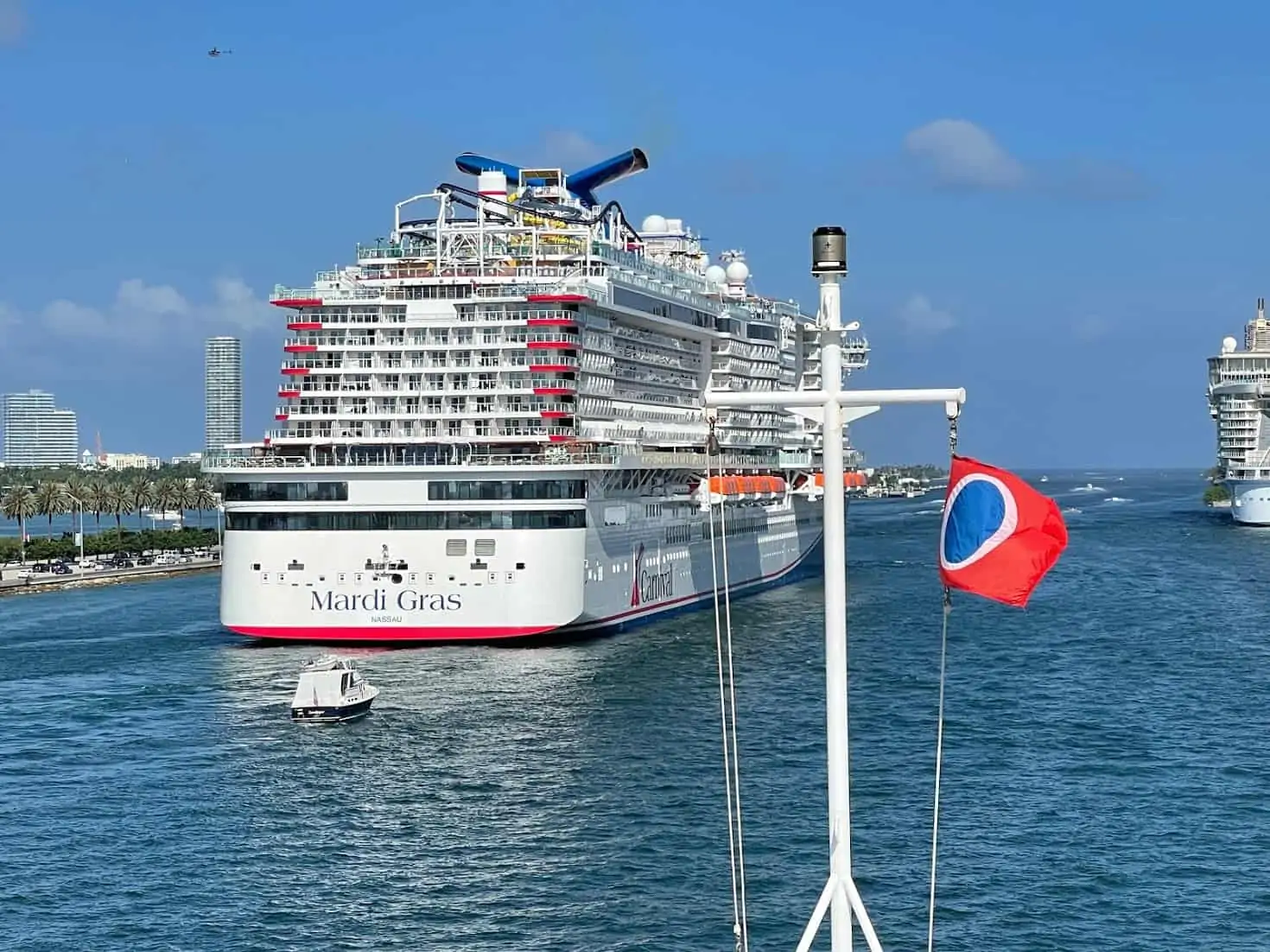 In her message to travel advisors, Duffy acknowledged that the current situation requires guests to provide more information and documentation than in the past. She encouraged travel advisors to stress the importance of timely responses to requests.
"Remember if guests do not respond to requests for the information that we need, they run the risk of having their bookings canceled, which is not what any of us wants," Duffy said.
If you're thinking of booking a Carnival cruise, you will find all the details of COVID-19 guest protocols at the 'Have Fun, Be Safe' web page.
"We want to ensure that everyone that will be sailing knows what to expect so we can deliver the great cruise vacation that everyone wants and deserves," Duffy said.
READ MORE: Happy Place: Carnival's Half Moon Cay Welcomes Cruisers Back