To buy, or not to buy? It's the great debate among Carnival cruisers who want to enjoy a few drinks without breaking the bank. But is the CHEERS! package right for you?
Here are some pros and cons to help you make your decision.
Pros:
1. Worry-free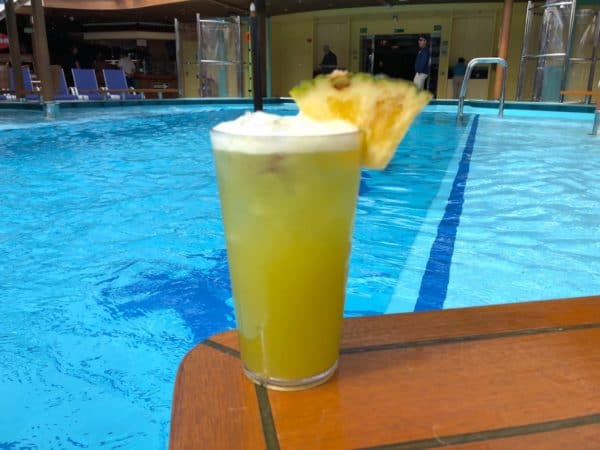 Since you prepay for your drink package (including 18% gratuities), drinking on your cruise becomes worry-free. With CHEERS, your beverage budget is predetermined, so there's no need to ration how many drinks you have per day for your budget. The CHEERS program allows you 15 drinks per day, each valued up to $20. So kick your feet up and keep the drinks pourin'.
2. Top-shelf liquor and wines
Thanks to that rule that each drink can be valued up to $20, you can order top-shelf liquors in your cocktails and frozen drinks. Mix your martini with Grey Goose VX, which is normally $15 per shot, or have a neat glass of Hennessy XO – also a $15 shot, and also included in the program. All you have to do is ask the bartender, and they're more than happy to upgrade your liquor selection. The same rule applies to wine as well. Any glass valued up to $20 is included in CHEERS, so don't be afraid to try a new pour.
3. Discounts on classes
Another perk to the program is a discount on beverage seminars and classes. This includes events like martini tastings or mixology classes at Alchemy Bar. The martini tasting includes sample tastings of various martins from the menu, including a full-sized martini of your choice at the end, so – with your CHEERS discount – you get a lot of bang for your (extra) buck here.
4. Basically all-inclusive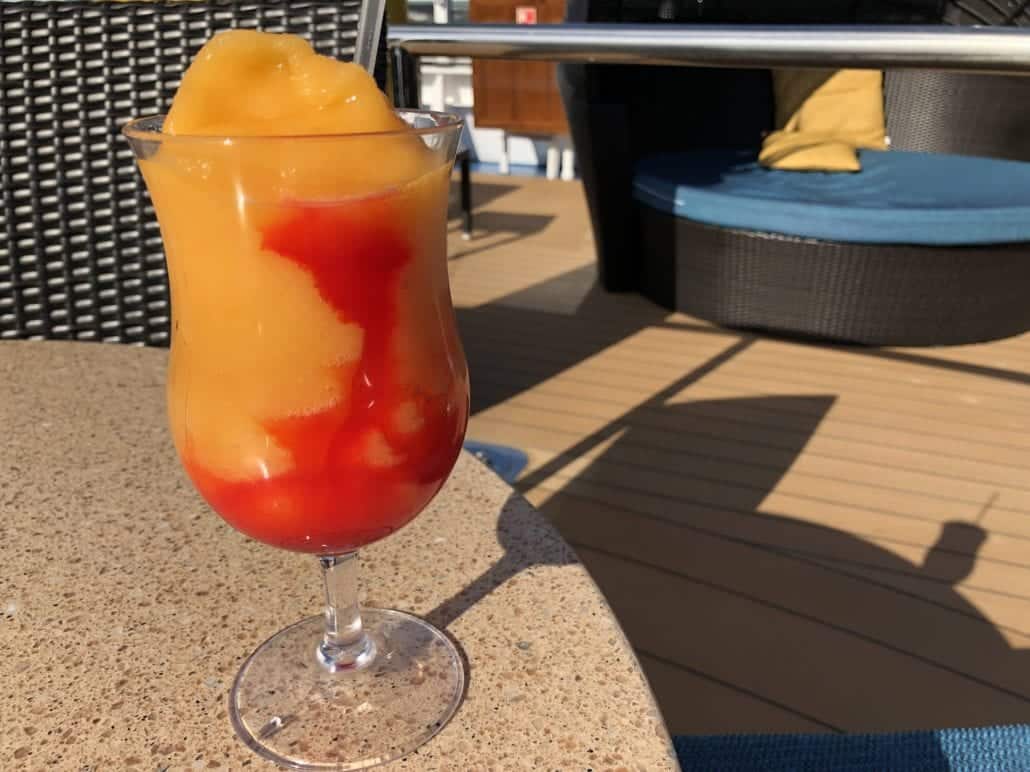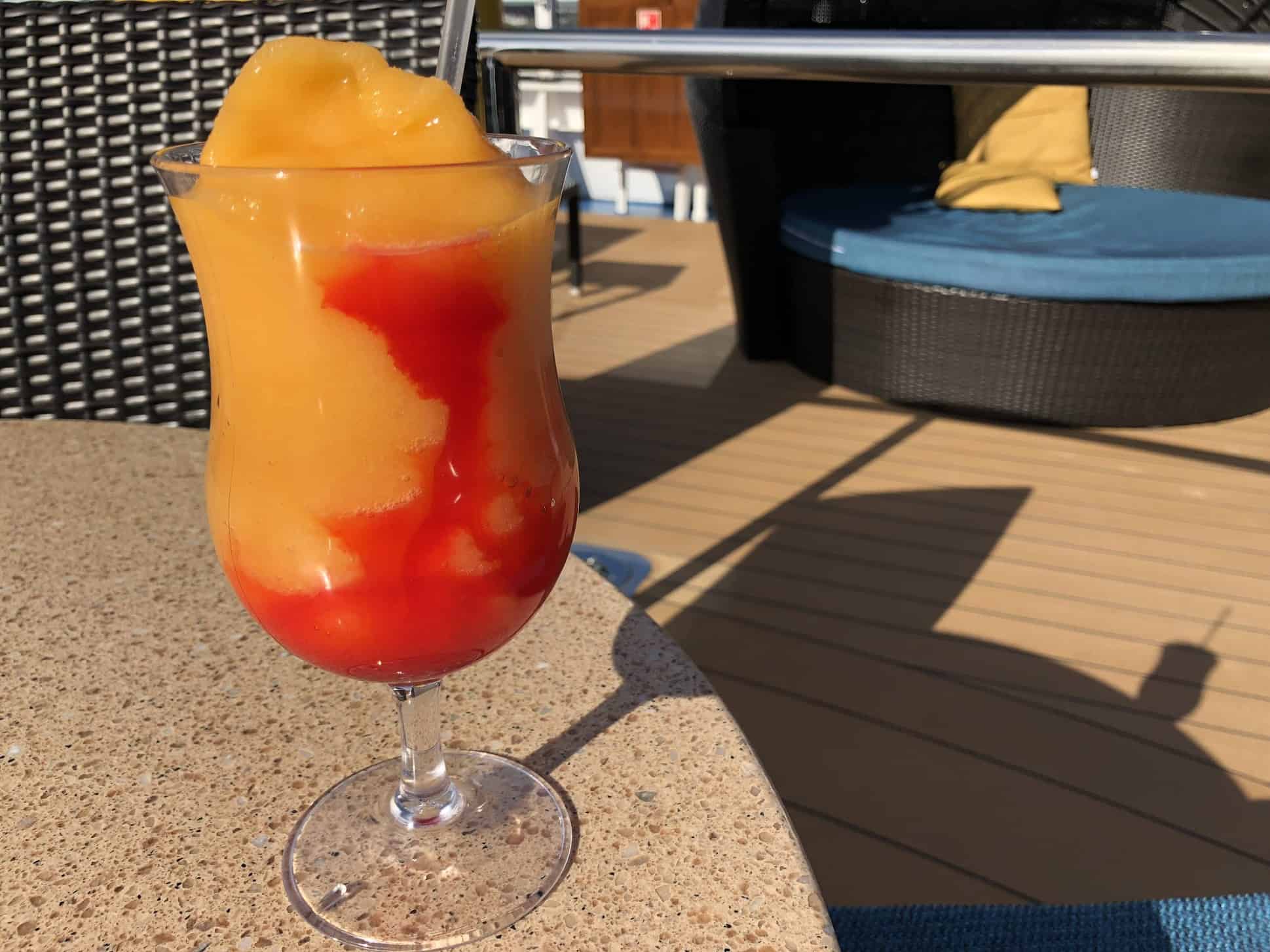 In addition to alcohol, Carnival's CHEERS program also includes sodas, bottled water, zero-proof frozen cocktails, energy drinks, specialty coffees and hot teas, juices, milkshakes, smoothies, coconut water, and other non-alcoholic bottled beverages, so there's almost not a drink on the ship that's not included in the program. And for beverages not included, you still get 25% off for any spirit or glass of wine above the $20 value limit, off wine and champagne by the bottle, and off beverage seminars and classes.
5. Controlled budget
By prepaying your drink package, you know exactly how much you're spending on alcohol, which makes it a lot easier to budget for other things like excursions, pictures, the spa, or souvenirs once you're on the ship. You won't have to check your onboard account every day to check your alcohol expenses or cut costs elsewhere if you want a few more drinks. You've already paid for it!
Cons:
1. Everyone in the room has to purchase it
Before you get too excited about the CHEERS program,  check with your roommate first, because if one person wants the CHEERS program, everyone in that room over 21 has to purchase the program as well. So if another adult cruiser in the same cabin is refusing to buy the package, you might have to opt out and miss out on the perks.
2. Port-intensive cruises
Does your itinerary spend more days in port than at sea? You may want to consider how much time you'll be spending in port versus how much time you will be on the ship taking advantage of the program. If you're going on a 3-day sailing that spends two of those days in ports, would the program still be worth it?
3. Doesn't start until 2nd day for cruises out of Texas and New York
This one is important: If you're sailing on a cruise out of Texas or New York, your CHEERS program will not go into effect until the second day of your cruise due to state laws beyond Carnival's control. That means all drinks you buy on that first day go on your Sign & Sail account, which takes away slightly from that worry-free feeling of knowing everything is prepaid.
4. Some drinks not included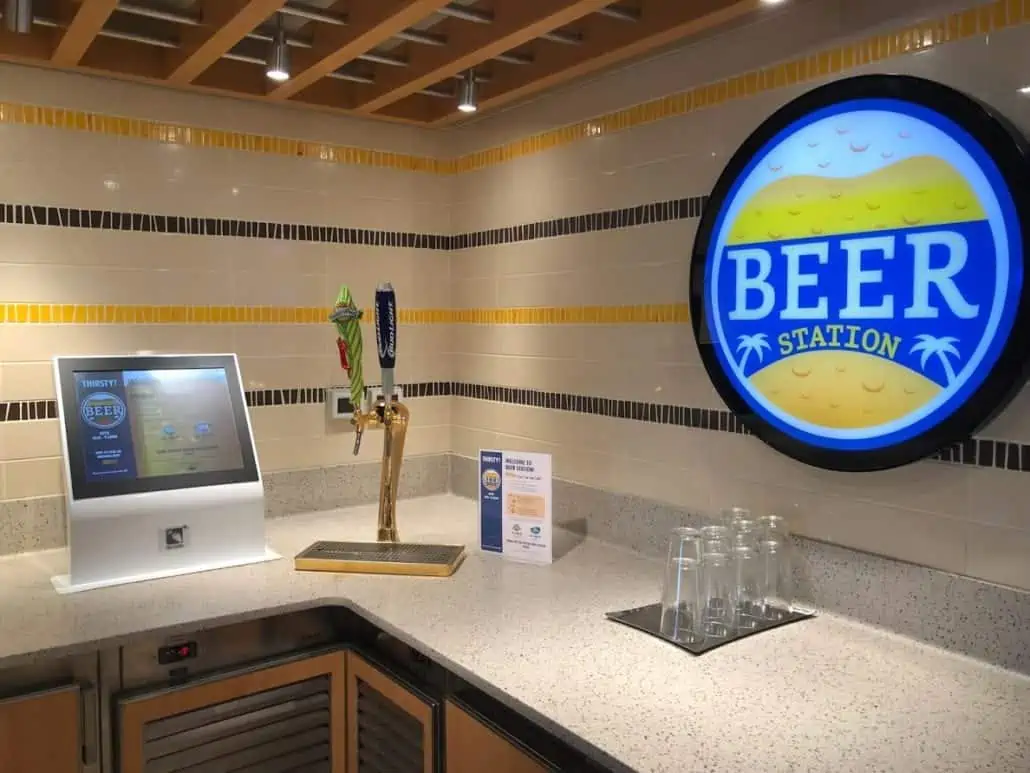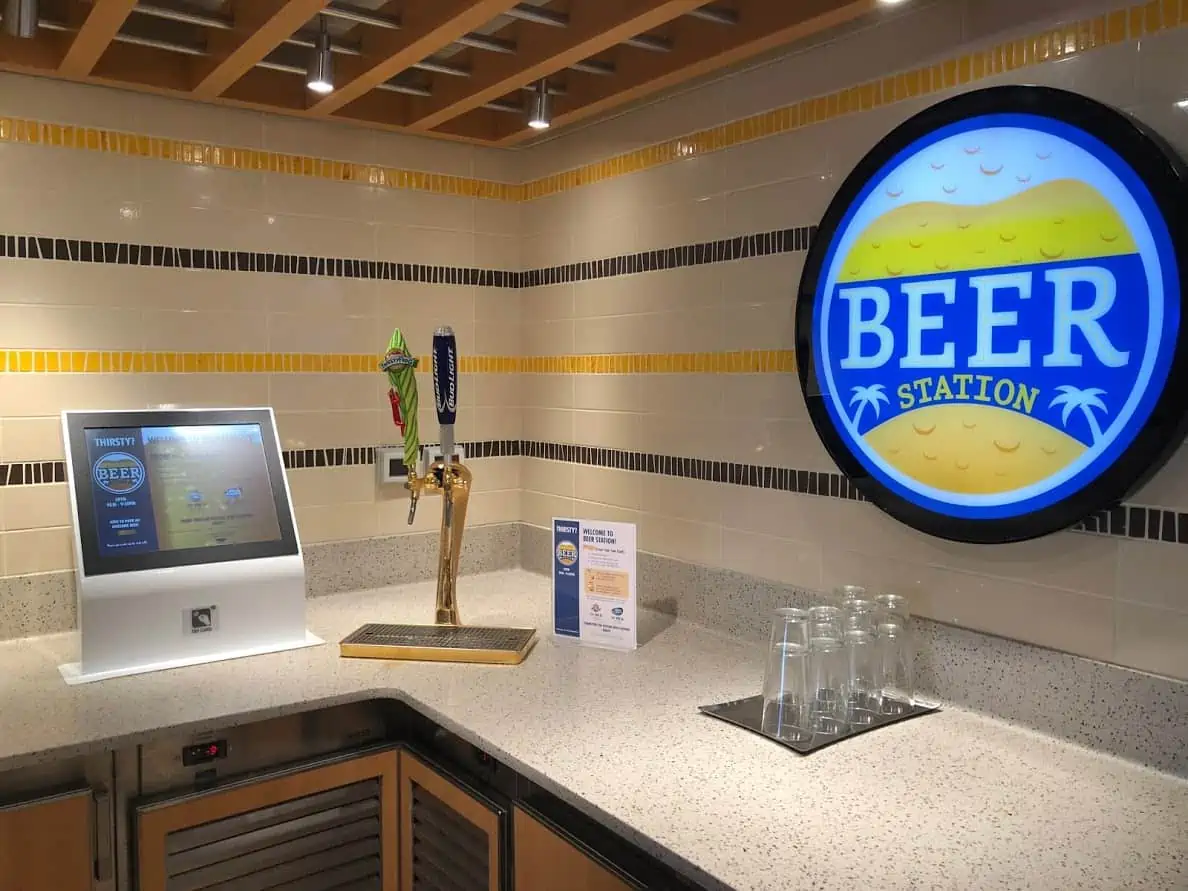 Okay, so one of the pros is that the program is "all-inclusive," but that is admittedly a bit of a misnomer, as there are a few items that aren't included. Drinks served in the souvenir glasses or served through room service are not included, nor are bottles of liquor. And those buckets of beers you see groups ordering on the lido deck? Those are out, too, along with self-service beer stations and enigmatic self-service wine machines.
5. You can't buy a round
If you're traveling with a bunch of friends and family and plan to "buy them a round," keep in mind that the CHEERS program won't cover this. Actually, it will only cover your drink, and then you will be charged separately to your Sign & Sail account for all other drinks. And if your friends or family all have the program as well, then it just doesn't make sense for you to pay extra when they've already paid for their drinks to be included. That being said, it can be a pain when you're all sitting together at the Punchliner Comedy Club, the bartender comes around, and you each have to get out your Sign & Sail card for separate bills instead of one generous friend offering to pay for that round.
Do you buy the CHEERS! program when you cruise? 
Find more about Carnival's CHEERS! beverage program here.
Pin this!