Nearly a dozen cruise ships have canceled calls to San Juan, Puerto Rico over a rule change that requires all guests and crew to be tested before arriving on the island.
According to a letter from Carlos R. Mellado Lopez, Puerto Rico's Secretary of Health, a recent rule change from the government now requires cruise passengers and crew to submit a negative molecular or antigen test taken within 48 hours before visiting the island.
The letter reads in part, "All passengers and crew members who wish to disembark in Puerto Rico must be fully vaccinated with a vaccine approved by the World Health Organization and must have a negative result of a viral test (molecular or antigen) performed with 2 days (48 hours) before disembarking in Puerto Rico."
This means the ship would have to test the entire shipboard community before being allowed to dock. Because of the change that took place on December 27, many cruise lines are opting to spend the day at sea instead of testing both guests and crew before arriving to San Juan.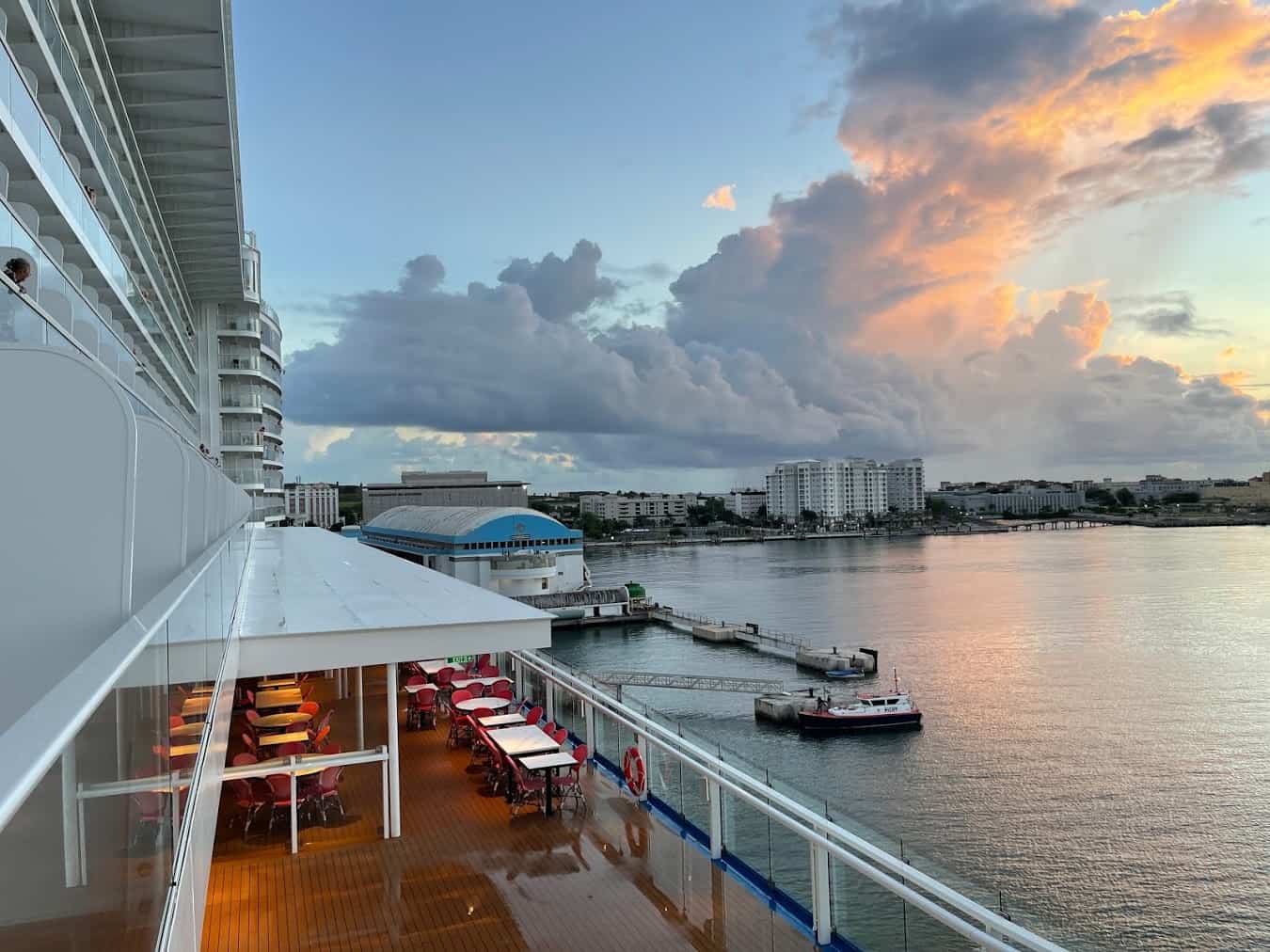 It also states that all crew members and guests who have tested positive for COVID-19, or been identified as close contacts to someone who has tested positive, regardless of their vaccination status, must remain on the cruise ship and won't be permitted to disembark in Puerto Rico.
Scheduled visits to San Juan from Royal Caribbean, Celebrity, Regent Seven Seas, Azamara, and Carnival cruise ships have been canceled so far. The only comment from the cruise lines has been in guest correspondence to booked guests.
In a letter to guests booked on the New Year's voyage aboard Anthem of the Seas, Royal Caribbean said that "Due to new regulations, we'll no longer be able to visit San Juan, Puerto Rico." On that particular sailing, the line has replaced the port with a sea day, and added extra time to a stop in St. Thomas.
MORE: Carnival Waives Cancellation Fees Through Mid-January
The new regulation is in addition to a vaccine requirement for all visitors 12 and older that are arriving by cruise ship. The only unvaccinated cruise passengers that can disembark in Puerto Rico are kids 11 and younger.
This rule goes into effect just as Puerto Rico has also tightened protocols for land-based events and establishments. All indoor and outdoor mass gatherings on the island must require proof of vaccination and a negative test result taken within 48 hours before the event. Through January 31, kids 5-11 may attend large indoor events by presenting a negative test result taken within the same time period.
As well, restaurant and bar customers must now require either proof of vaccination or a negative test result taken within 48 hours.
As of December 30, all restaurants, bars, theaters, stadiums, coliseums, convention centers, casinos, and any establishment that serves prepared food or drinks will need to limit capacity to 50 percent for indoor operations, and 75 percent for outdoor operations.
READ NEXT: What You Need to Know About Booster Shots For Your Next Cruise