In the past, travelers were often forced to book hotel rooms for entire nights, even if they only needed a hotel by day. This could be expensive and inconvenient, especially with short layovers or tight budgets.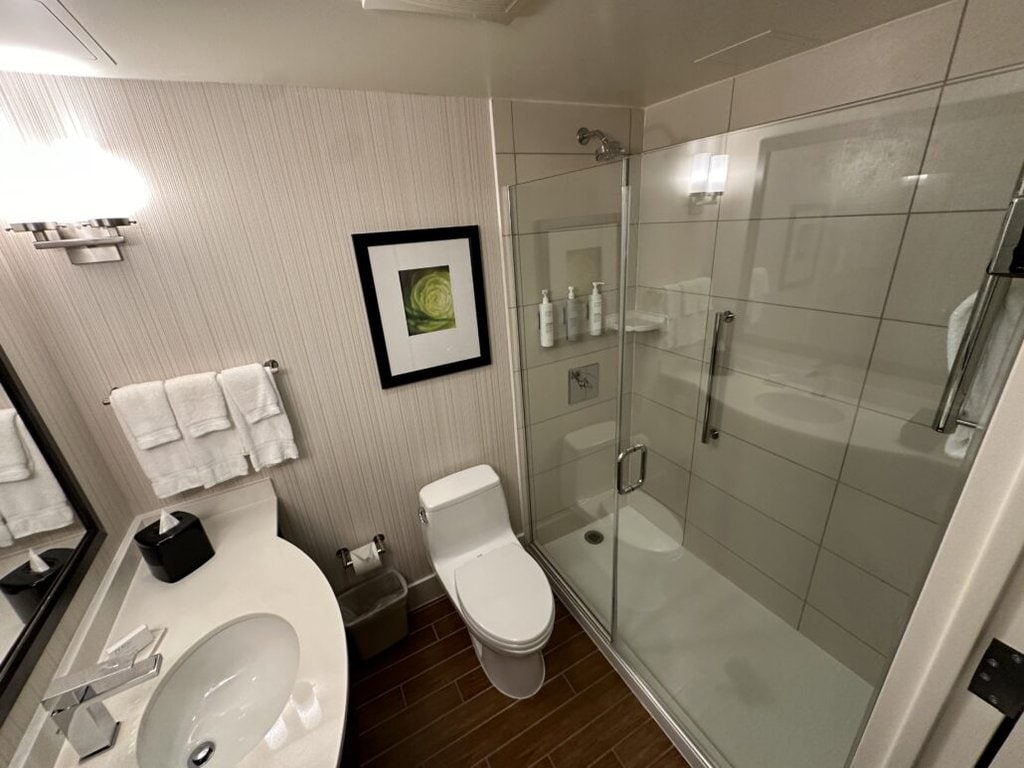 This is where the app Hotels by Day app and website come in. I've used Hotels By Day multiple times in 2023 in cities like New York City, Dubai, Amsterdam, Rome, Miami, Las Vegas, and Paris.
The backstory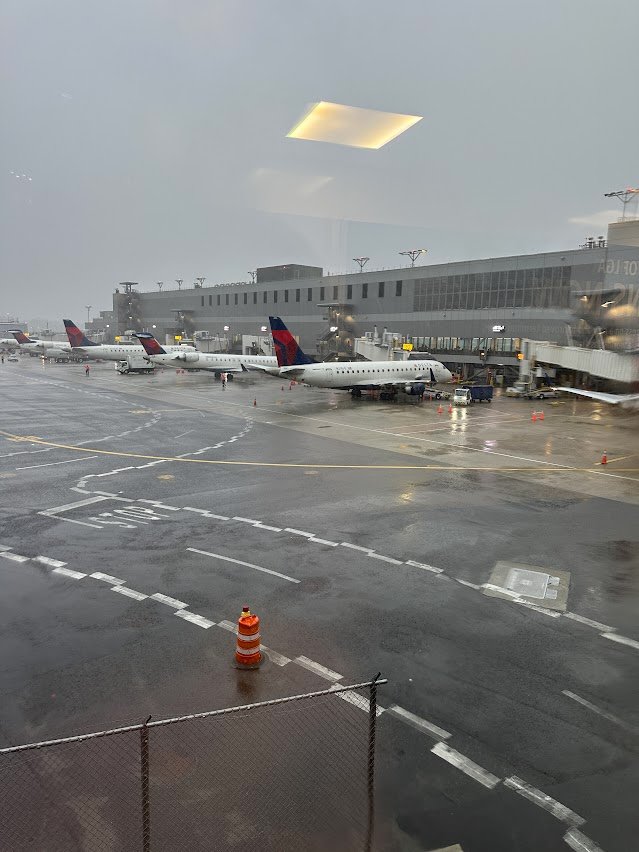 I recently embarked on a cruise out of New York City that required me to wake up at 3:30 a.m., catch a flight two hours later, and land at LaGuardia (LGA) by 7:30. That left me a lot of time to kill before my 1:30 p.m. scheduled embark time. You may be thinking, why wouldn't you take a later flight? I rarely fly on the day of the cruise unless I can't fly in a day early.
This was one of those cases. That's where HotelsByDay comes in.
This app allows travelers to book hotel rooms for as little as three hours, making it a convenient and affordable option for those who don't need a full night's stay.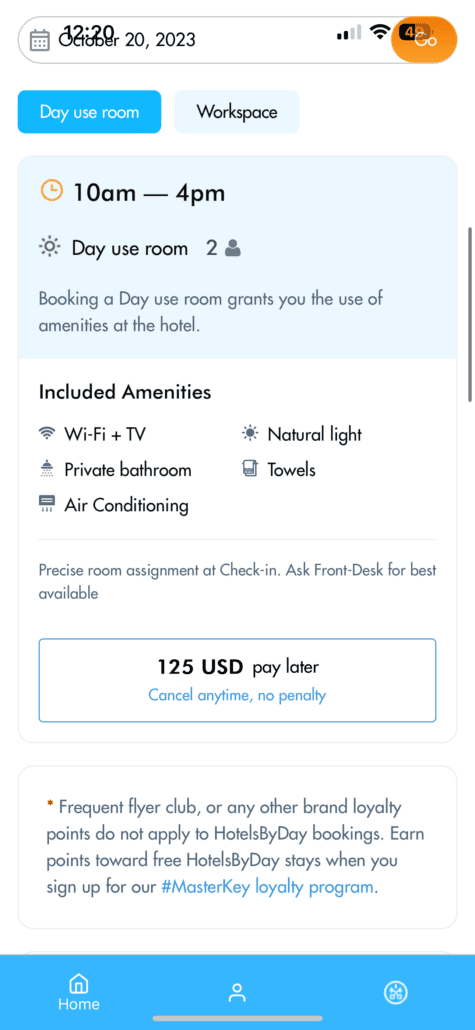 The app partners with hotels of all kinds, from budget-friendly to high-end, offering various options for all kinds of accommodations.
Another advantage of HotelsByDay is that it provides clear information about the amenities available at each hotel, including access to gyms, pools, spas, breakfast (sometimes), WiFi, and business centers.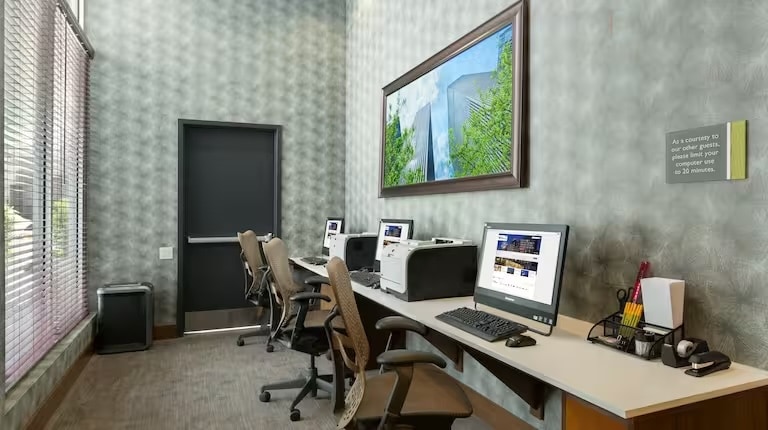 I've even used it to get a cheap hotel room to throw my bags in for the day or a hot shower before a night flight home. You can sometimes (depending on the city) find a block of time for as low as $19.
My NYC Hotels by Day experience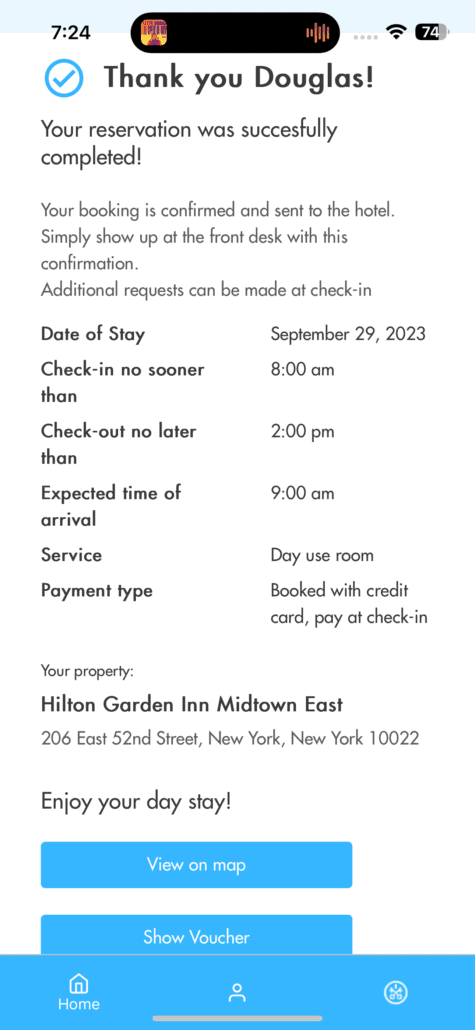 Sitting on the flight, I started browsing options in New York City for the day, and they started at $69 for a block of four hours and went up to a couple hundred for a super swanky hotel in Midtown. After seeing the weather forecast, I booked a room at the Hilton Garden Inn on the East Side.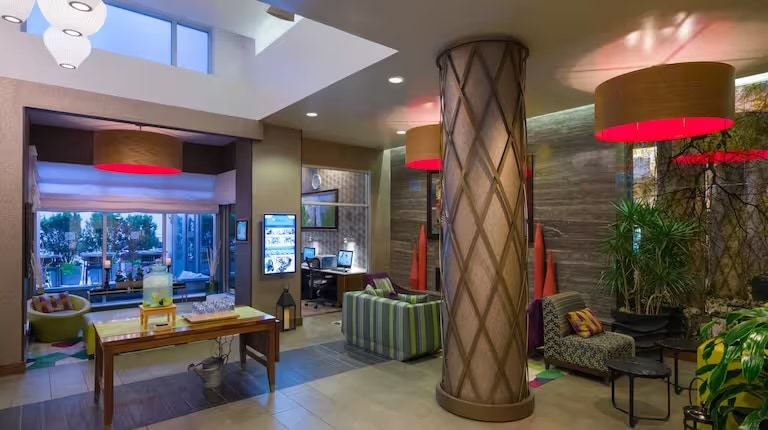 The hotel offered a five-hour room block for $89. You can put down a credit card guarantee for your reservation to guarantee your spot. Otherwise, if they reach a capacity issue, you may get bumped.
I hopped in the Lyft (which cost more than the hotel!) and was at the property an hour later to check in. Upon arrival, the hotel ran my credit card and driver's license and told me there would be a $100 hold on my credit card for incidents. Ten minutes later, I was walking into a room on the 21st floor and asleep shortly after.
I checked out at 1:30 and got a Lyft to the cruise port. Thirty minutes later, I boarded Carnival Venezia. It was a very simple and straightforward experience.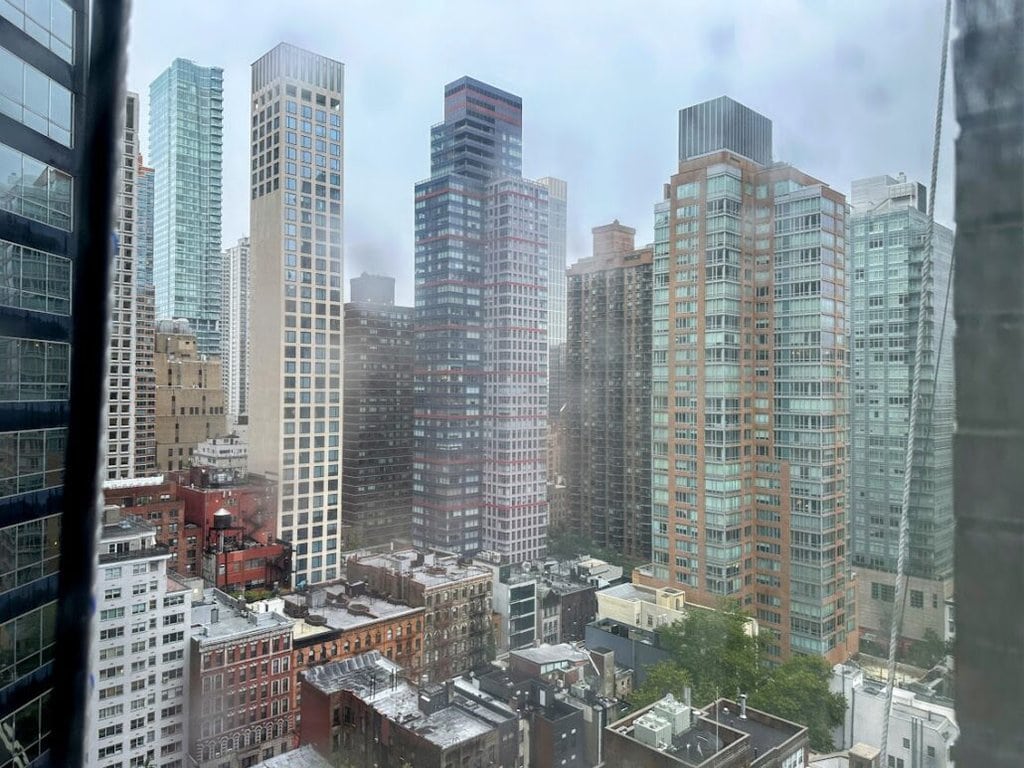 Here are times HotelsByDay can be an option:
You have a long layover and want to nap, shower, or change clothes.
You have a late-night flight and want to leave your hotel early and leave your luggage somewhere safe.
You have an early-morning meeting and need a place to get ready.
You're on a tight budget and can't afford to pay for a full night's stay at a hotel.
You're visiting a city for the day and want to have a place to relax and recharge during the day.
Advantages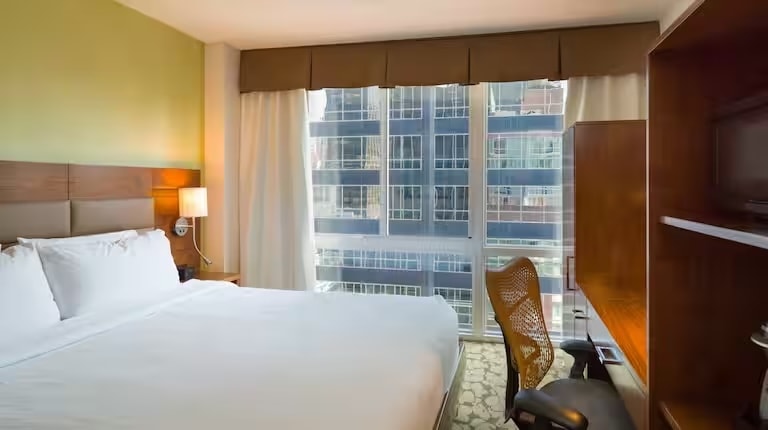 One of the biggest advantages of HotelsByDay is its flexibility. Users can choose a time slot that suits them, whether for a quick nap, a place to freshen up before a flight, or a working space if they need peace and quiet.
Flexible booking hours
Pre-payment option for convenience
Clear information about amenities available
Variety of hotel options to suit different needs
They have a loyalty points program that offers comps if you accumulate enough points.
Disadvantages
The app can be buggy
Strict cancellation policy
Limited availability in some areas
The hours can be longer or shorter than you need
Are day hotels worth it?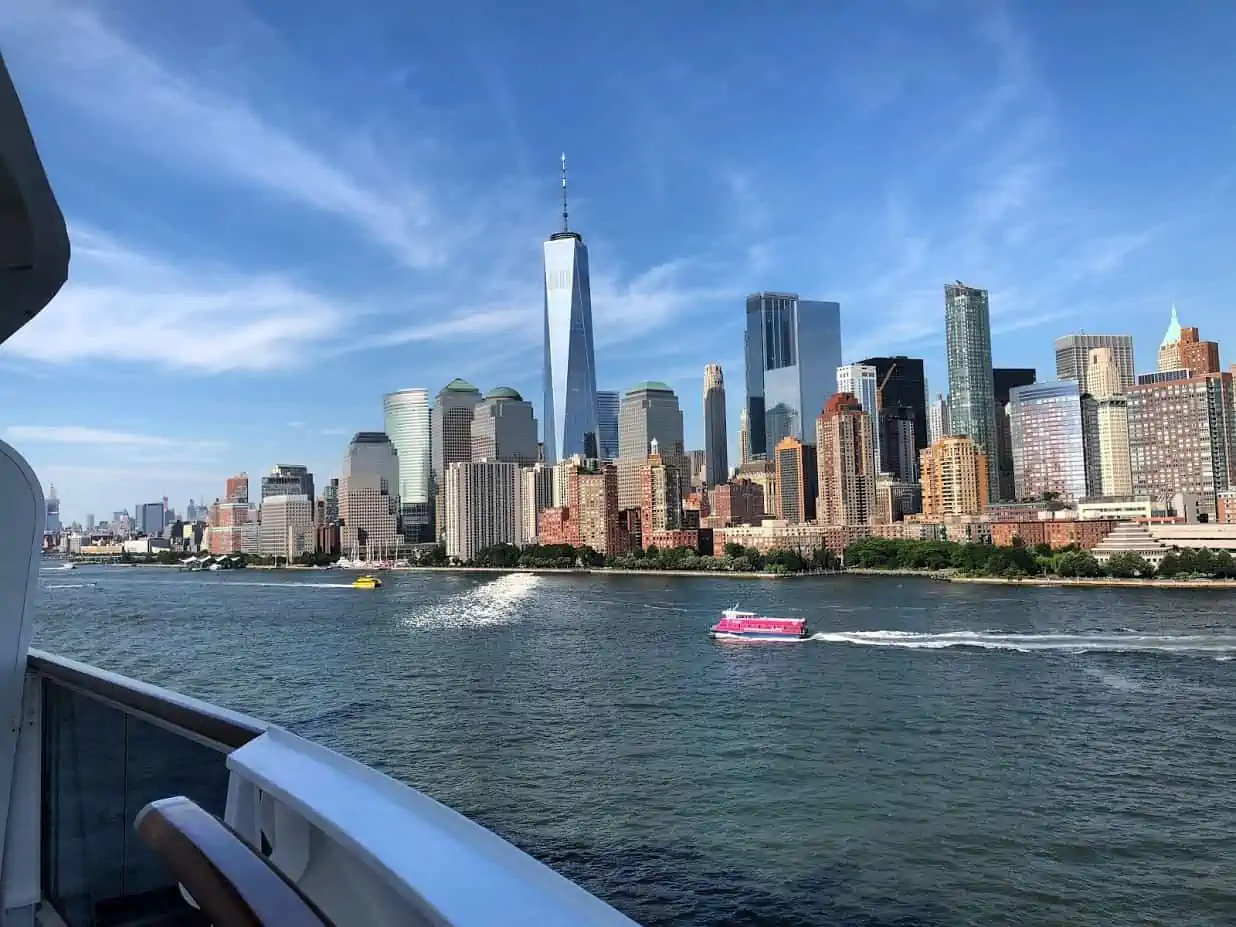 It depends. Whether or not HotelsByDay is a good option depends on your budget and the importance of having a place to chill for a bit.
If you're looking for a convenient and affordable way to book a hotel room for a few hours, HotelsByDay is worth checking out.
If you are good with carrying your luggage or hanging out in the airport during a long layover, save your money.
Having used this day hotel app multiple times, I have nothing negative to say. It truly has saved me during long layovers all over the world.
Closing thoughts
Despite its minor user experience drawback, Hotels By Day can be a valuable tool for tired travelers or remote workers (like me) who need an affordable place for a certain block of time.
It's especially well-suited for business travelers with early-morning meetings, late-night flights, and travelers who want to make the most of their time in a city without paying for a hotel room they won't use for most of the day.
While they aren't the only player in this space — Day Use is another popular one — I give Hotels by Day a slight edge because of the hotel properties offered and the blocks of time offered.
Rest is critical to keeping one's sanity during a busy travel day.