As I was heading to New York City to board the Carnival Venezia, I remembered someone telling me getting there is half the fun." Yeah, that wasn't the case this time.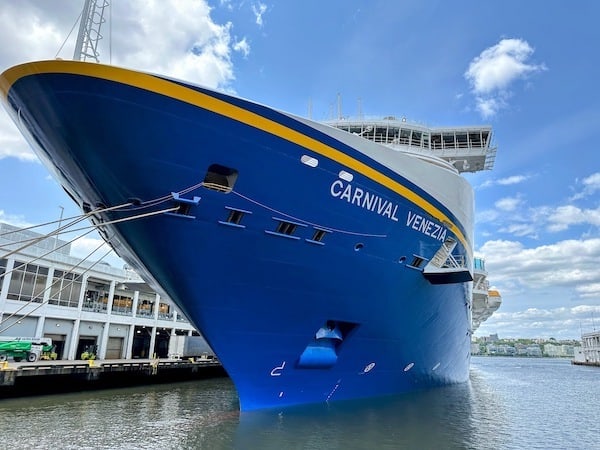 But when the alarm went off at 3:30 a.m., I was excited, given that I was preparing to go on a cruise. Of course, at that moment, I had no idea the chaos I was heading for where this Carnival Venezia NYC trip was concerned.
This is my second time on Carnival Venezia, having done a preview sailing in May before its repositioning cruise to New York City. The sailing I'm on this time is a 15-night Carnival Journeys cruise that goes to the Southern Caribbean from New York City.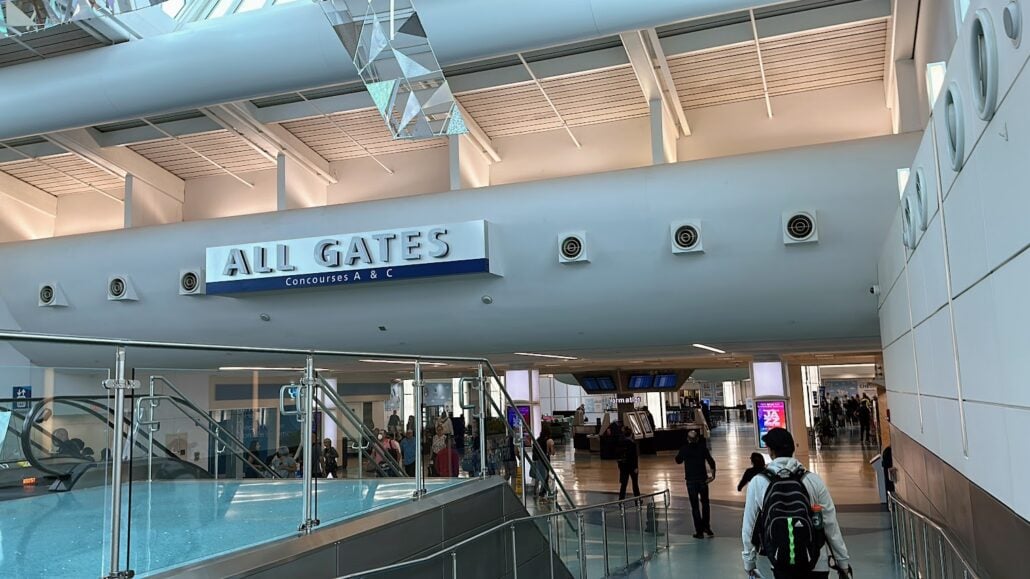 My Lyft picked me up at 4 a.m. and arrived at the Jacksonville International Airport promptly at 4:20. After checking my bag, I breezed through TSA with pre-check and was at the gate at 4:50.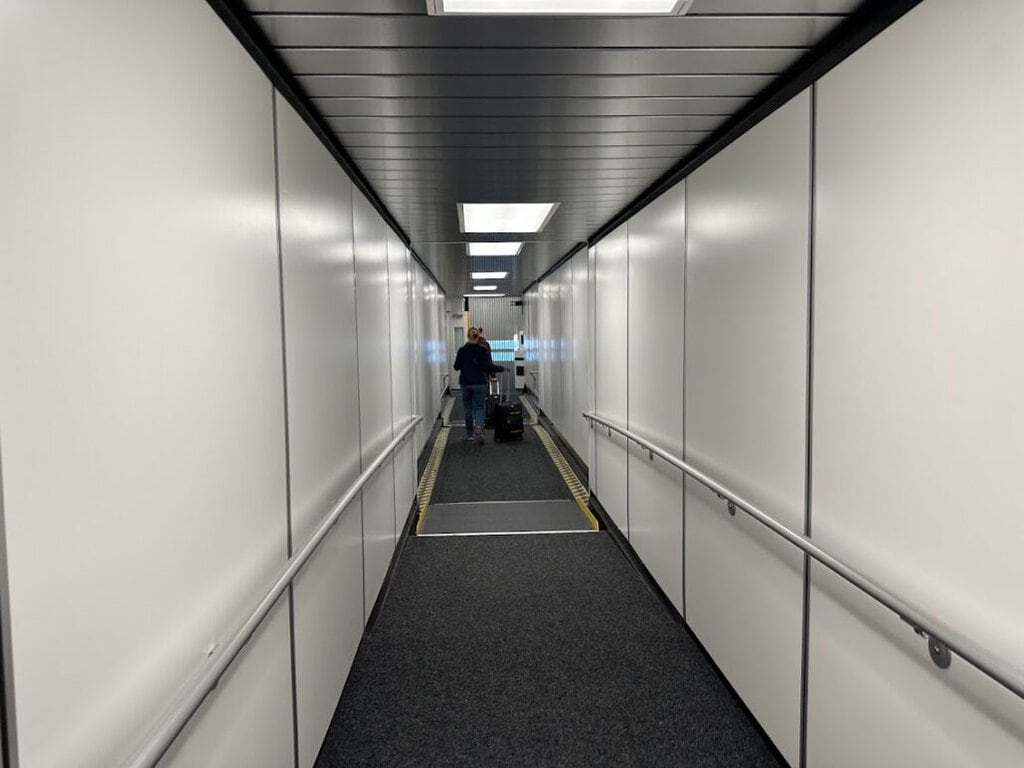 The flight began boarding on time. I declined an $800 voucher to go on a later flight (more on that later). A prompt takeoff, and two hours later, we were at Laguardia.
Flooding in NYC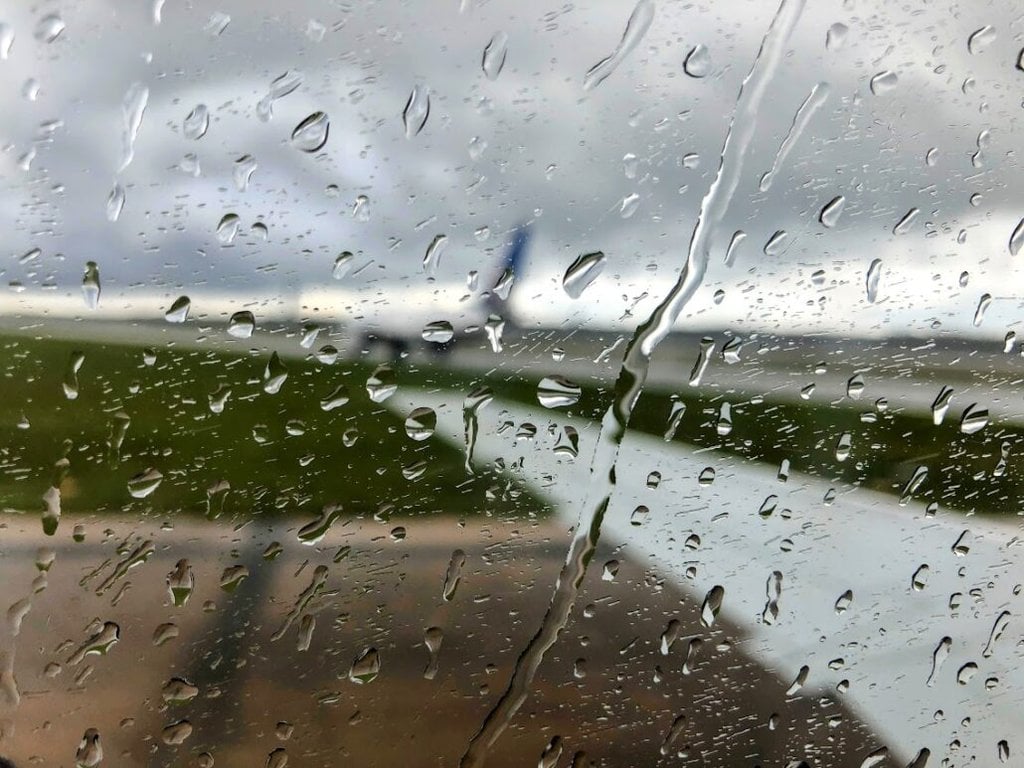 With my bag in hand, I was in another Lyft by 8:27, and we began the journey towards the day hotel.
I noticed traffic was very slow, and then water began pooling on the side of the road. Fifteen minutes later, parts of the expressway were completely flooded.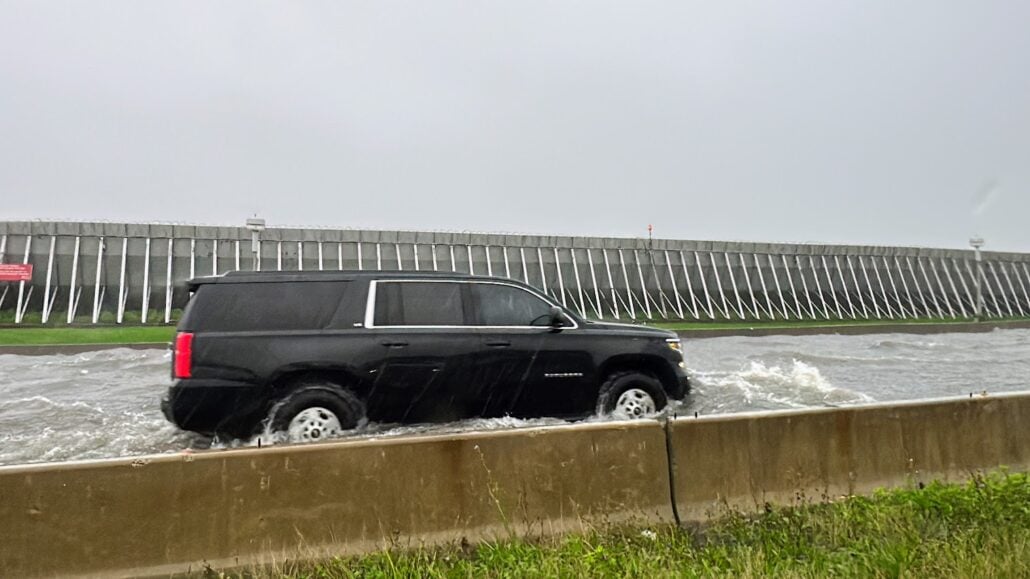 Ten minutes after that, cars were stalling out on the roadway. It was like something out of a movie. We saw the water starting to pool on the side of the road, then on the road, and then started filling up between the barriers on the road.
Then, there was three feet of water. Luckily, we were on the other side of the barrier.
RELATED: 7 Things to Check on Embarkation Day
It took 90 minutes to get to my day hotel at the Hilton Garden Inn on 51st (the east side). By 10 a.m., I was ready for a shower and a nap. I didn't mention earlier that I rolled out of bed, brushed my teeth, and left the house, still wearing the same clothes I slept in. Judge me if you must.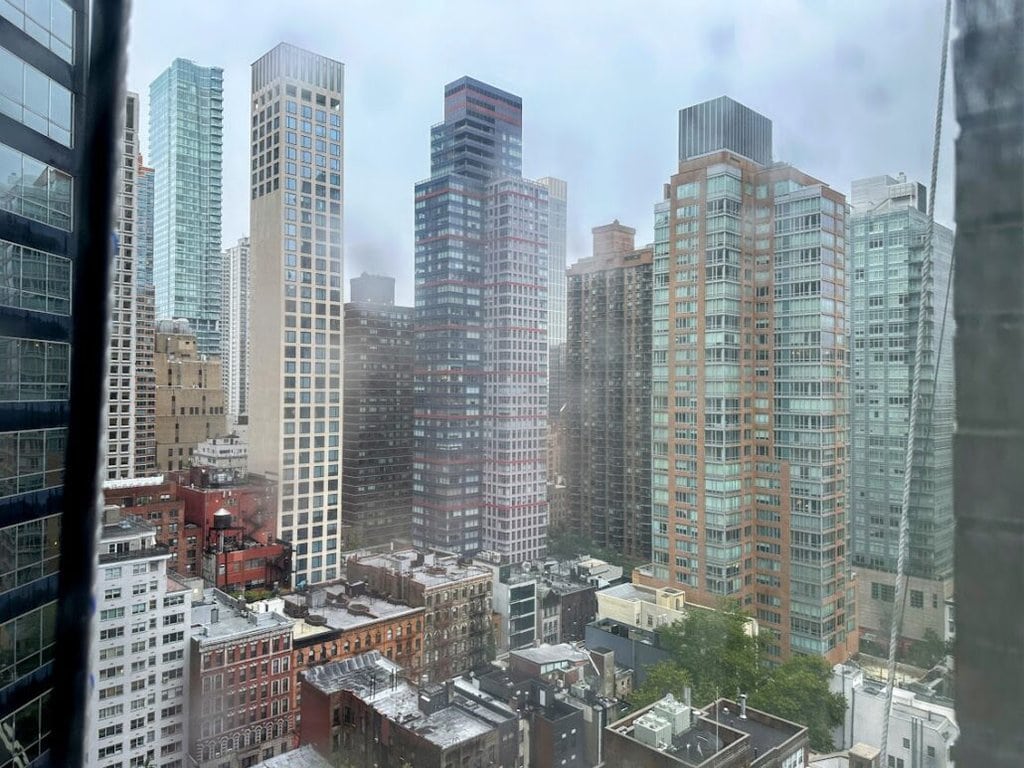 I reserved the hotel from 9:00 until 2:00 p.m. with the Hotels By Day app for $79. Check-in was a breeze. I gave them my credit card and was in my room, asleep, within 30 minutes.
I checked out just after 1 p.m. and compared ride-sharing apps, going back and forth between Lyft and Uber. It was 1.2 miles away, and the rates were up to $90.00. Little did I know that while I was sleeping, the entire city was in panic mode, and rightfully so.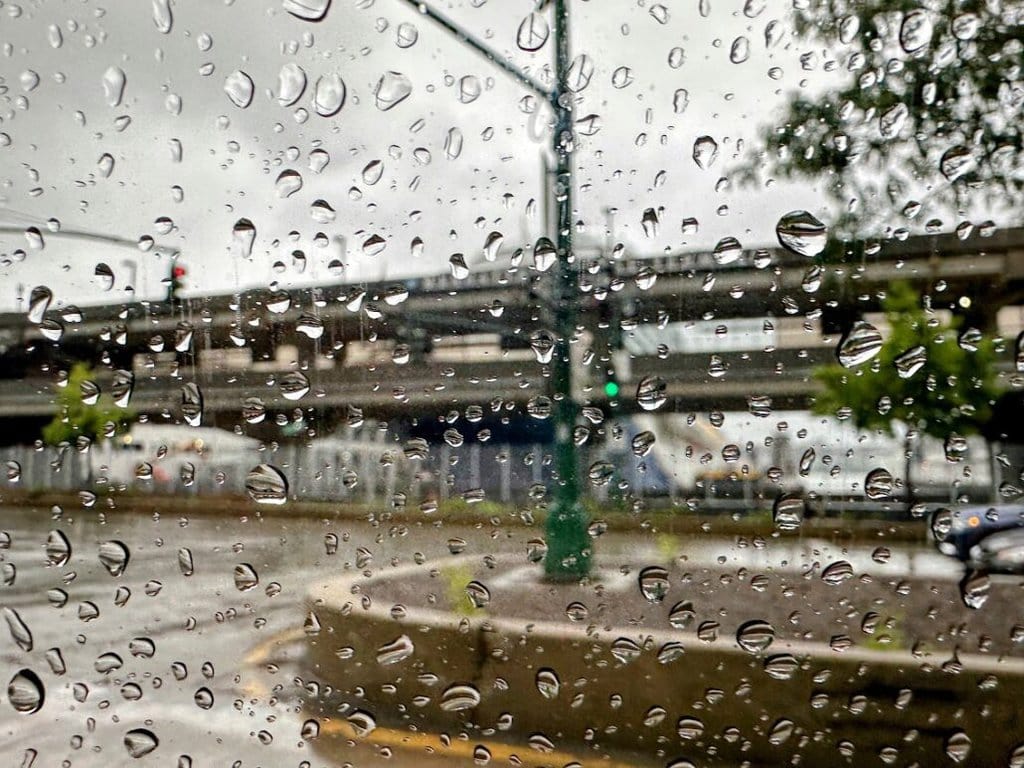 The flooding shut down public buses, subways, and even cruise line transfers. If you've ever used ride-share services, you know that the harder it is to get from one place to another, the more they will charge via surge pricing.
Remember when I said I was glad I took a pass on that $800 voucher to take a later flight? Usually, I'm the first person tripping over myself to be the first person in line to claim a voucher, especially if they need those seats. Then, you have all the bargaining power.
Name your price within reason, and they'll give it to you. But over 1,300 flights were delayed in this case, and hundreds of flights into LGA were flat-out canceled. I would've never made it.
I eventually got a Lyft for $48 and arrived at the terminal just after 2:00 p.m.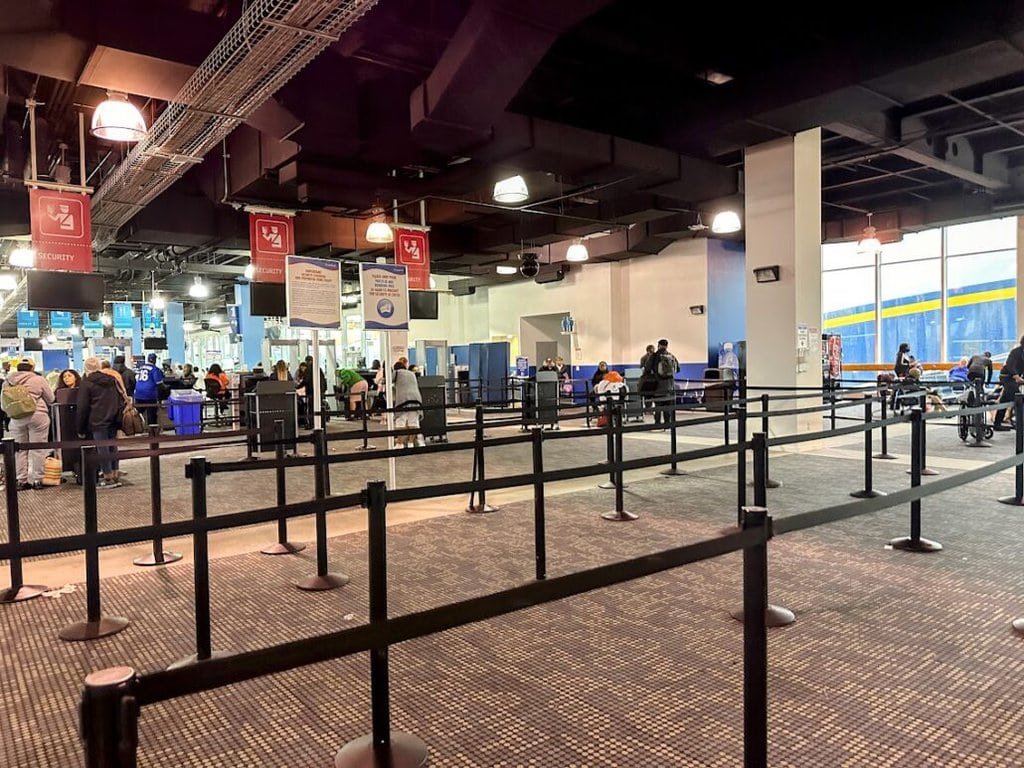 Embarkation was flawless, less than 15 minutes from the ship to the curb. Part of me was expecting a nightmare at embarkation, and the other part thought a late embarkation was the right call.
After a quick check of the passport and a stamp on my check-in paperwork, I was onboard and heading to my stateroom.
Carnival Venezia NYC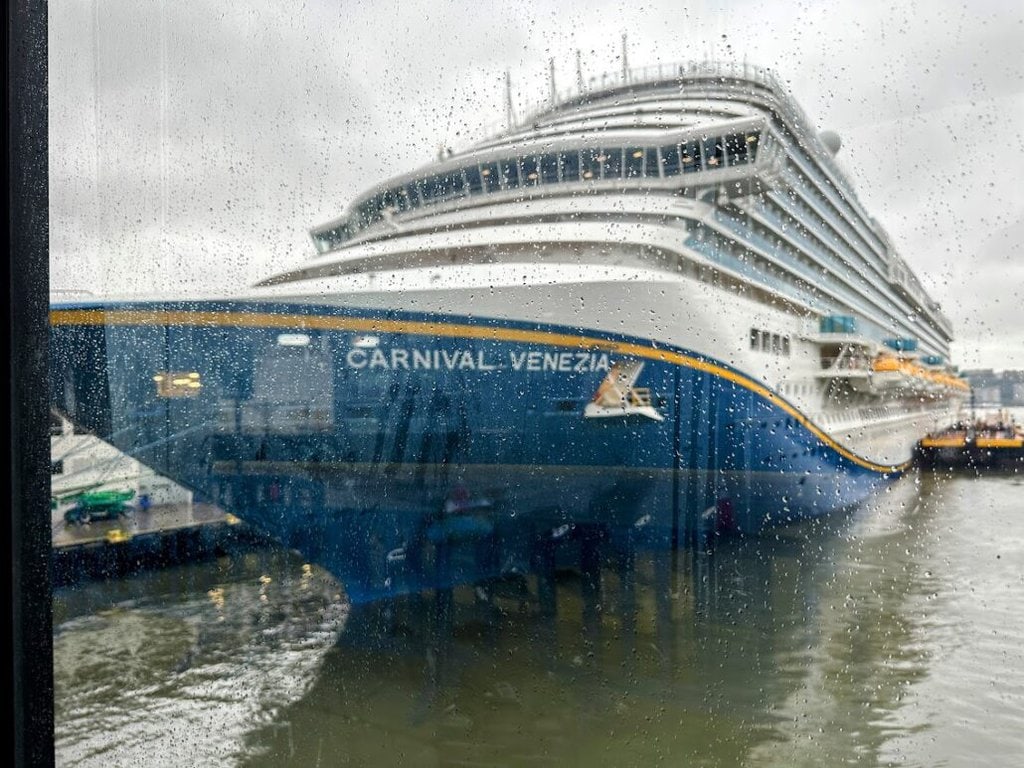 I booked a Terrazza stateroom on this cruise, similar to the Havana area on some other Carnival ships. You could call this a semi-inclusive area. While anyone can walk the halls of the Terrazza area, which sits on the back of the ship, a wristband is required.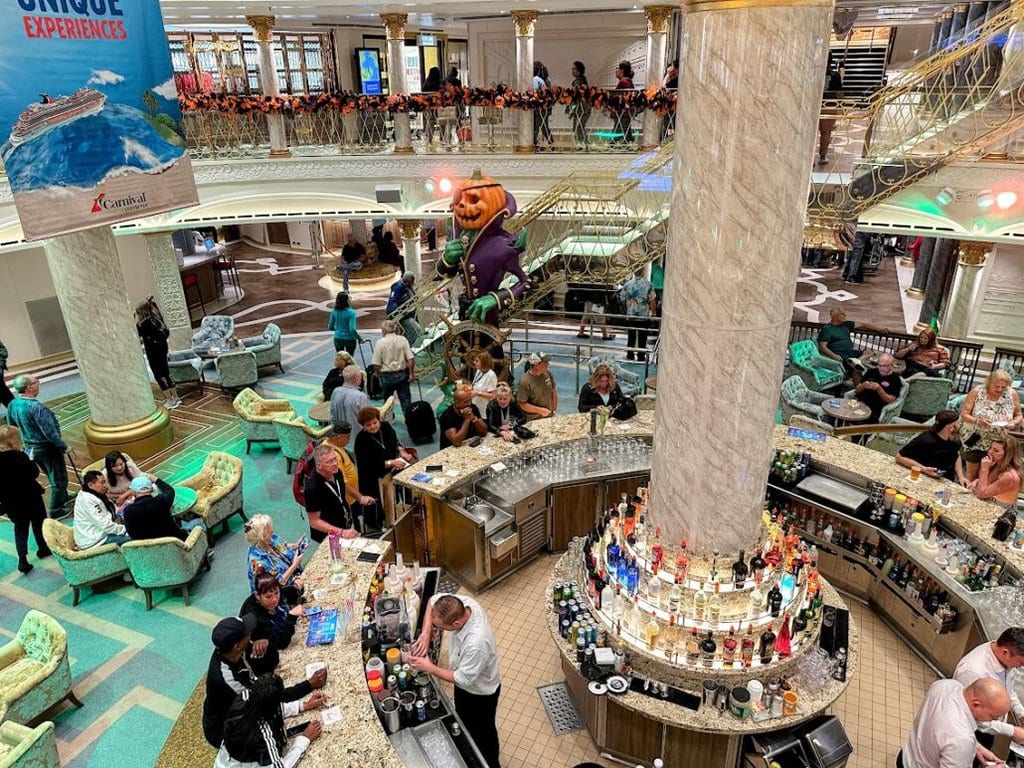 The area is for the exclusive use of Terrazza guests during the day, although it opens to everyone at night.
I booked the stateroom with a lanai or patio, including a hammock. This is my first time staying in one of these rooms. Usually, I book the cheapest balcony or ocean view I can find, depending on the cruise.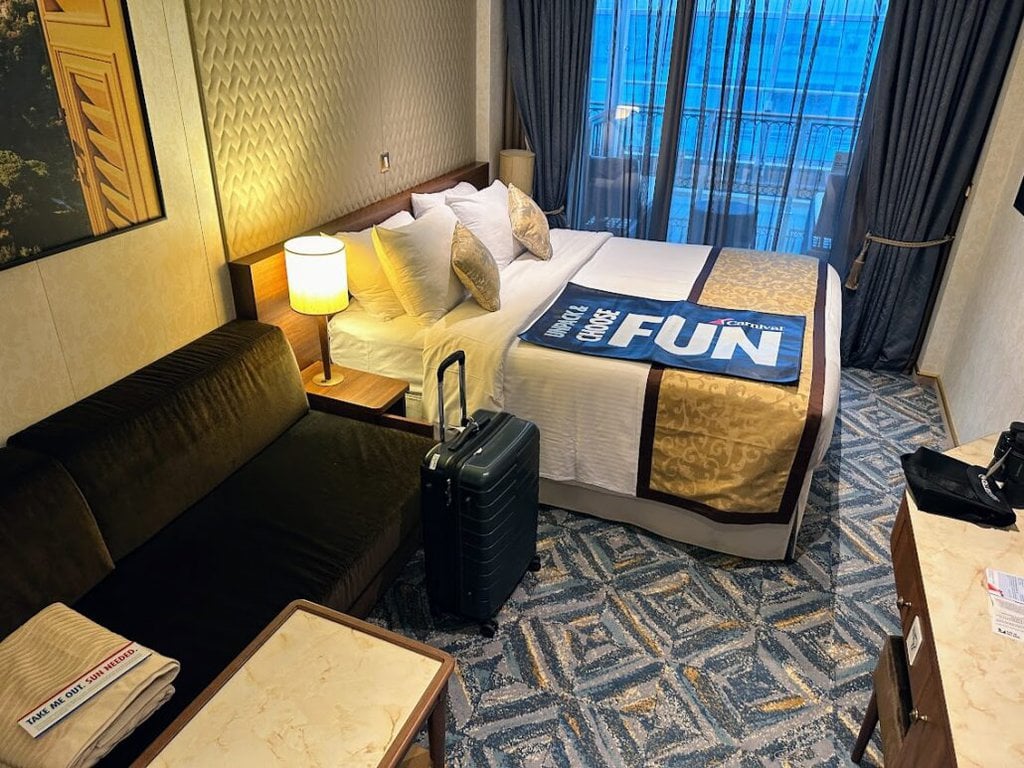 The room was well-appointed, with the essentials I need in a cabin: plugs and storage.
It took me a moment to figure out how to open the patio door because a magnetic switch locks the door after you close it. (This prevents anyone walking along the promenade outside your room from entering without a keycard.)
RELATED: Detailed Guide to Cabins and Suites on Carnival Venezia
After the cabin steward introduced himself and showed me how to use the door, it was time to unpack and explore the back of the ship, an area I didn't get to spend much time on the last time I was onboard because of limited time.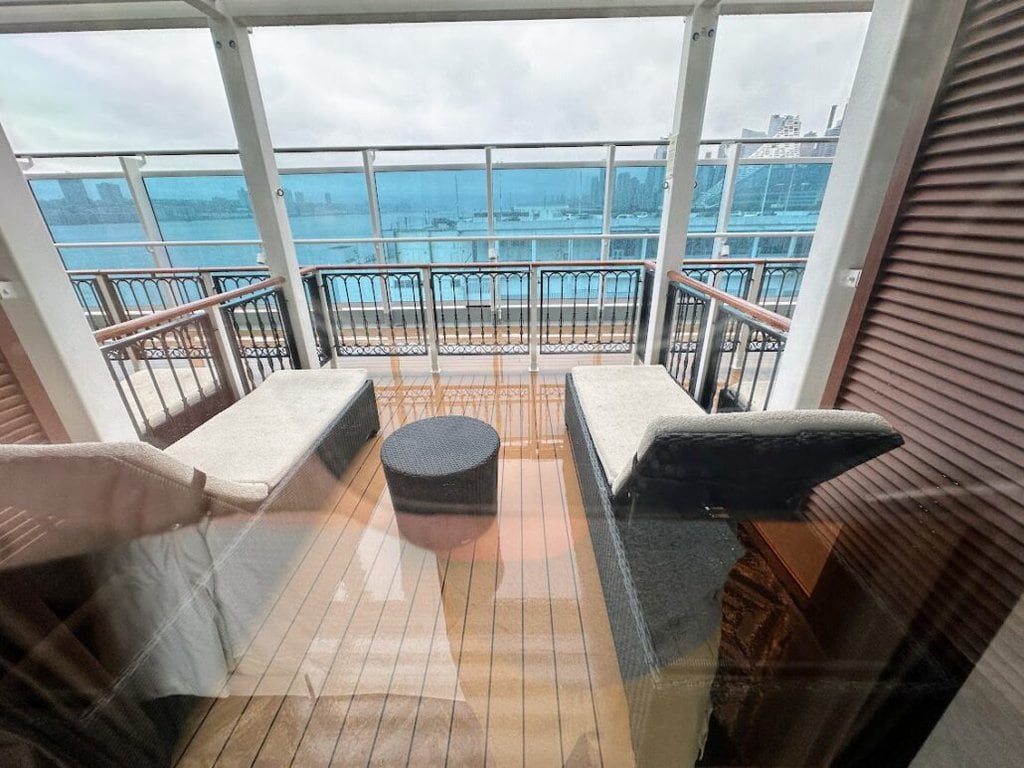 We were scheduled to sail at 4:00 p.m., so I returned to the Terrazza area. One of the perks of staying in the Terrazza staterooms is a special sailaway toast, not to mention the killer views from the back of the ship without hundreds of other people.
We departed later than anticipated because we waited for cruise line transfers to arrive and guests on delayed flights. I thought this was a nice gesture for Carnival to wait, especially given the unforeseen circumstances that had shut down New York City.
Cunard Line did the same for guests embarking on Queen Mary 2, pushing their embarkation back to 10:00 p.m.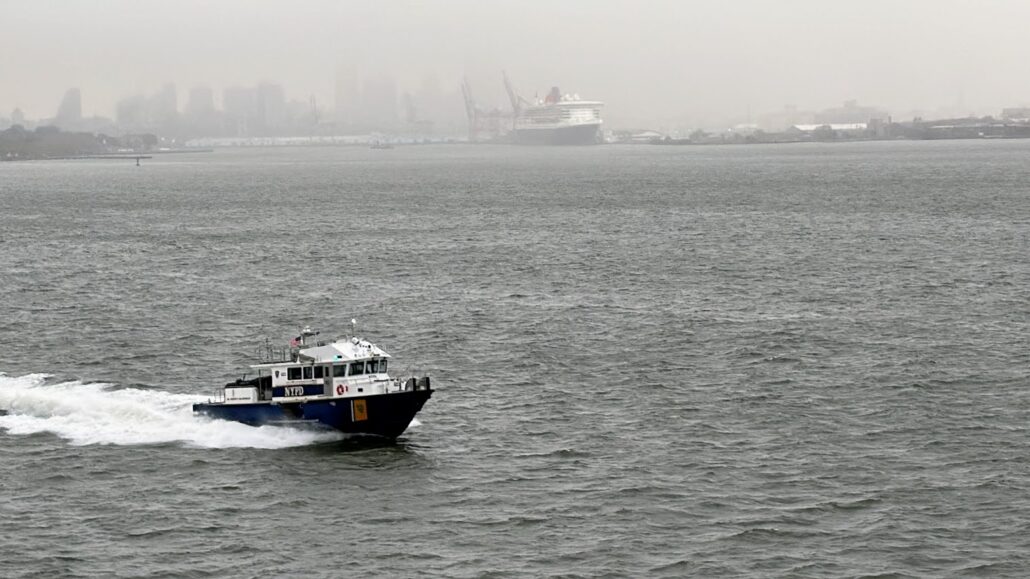 Everyone will acknowledge that sailing out of New York City is a special experience. But it takes on an extra meaning for me since my dad used to sail in the harbor, and my grandpa was NYPD.
As I was thinking about them, an NYPD marine unit flew by the ship's side. Impeccable timing, I believe in signs from above like that.
Passing the Statue of Liberty is also always a special moment. Even though it was rainy, there were a lot of photo ops as we passed her.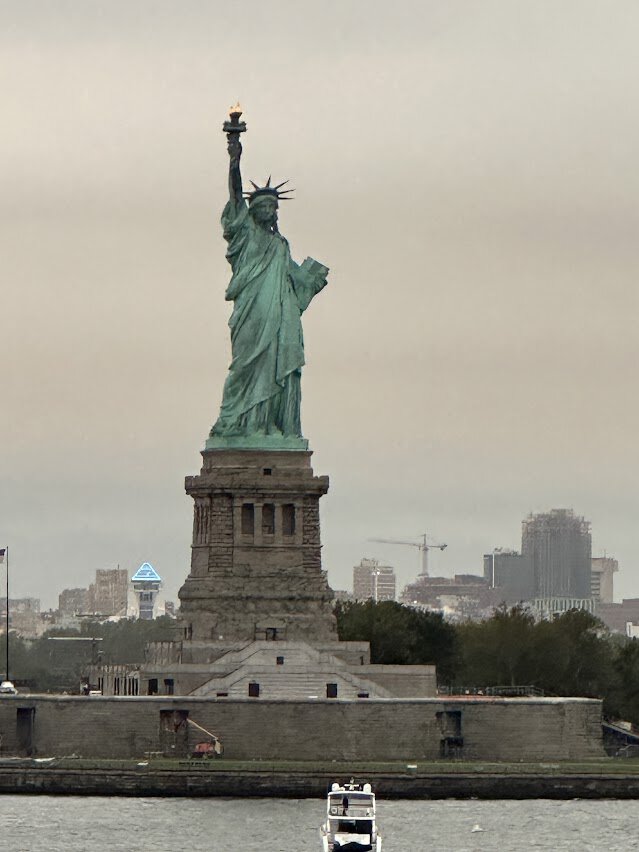 I was still exhausted but starving, so I grabbed a slice of pizza and a late-day nap. Later, when they opened the Lido Marketplace buffet, I was in line with the rest of my people of the sea, filling my plate like the slob.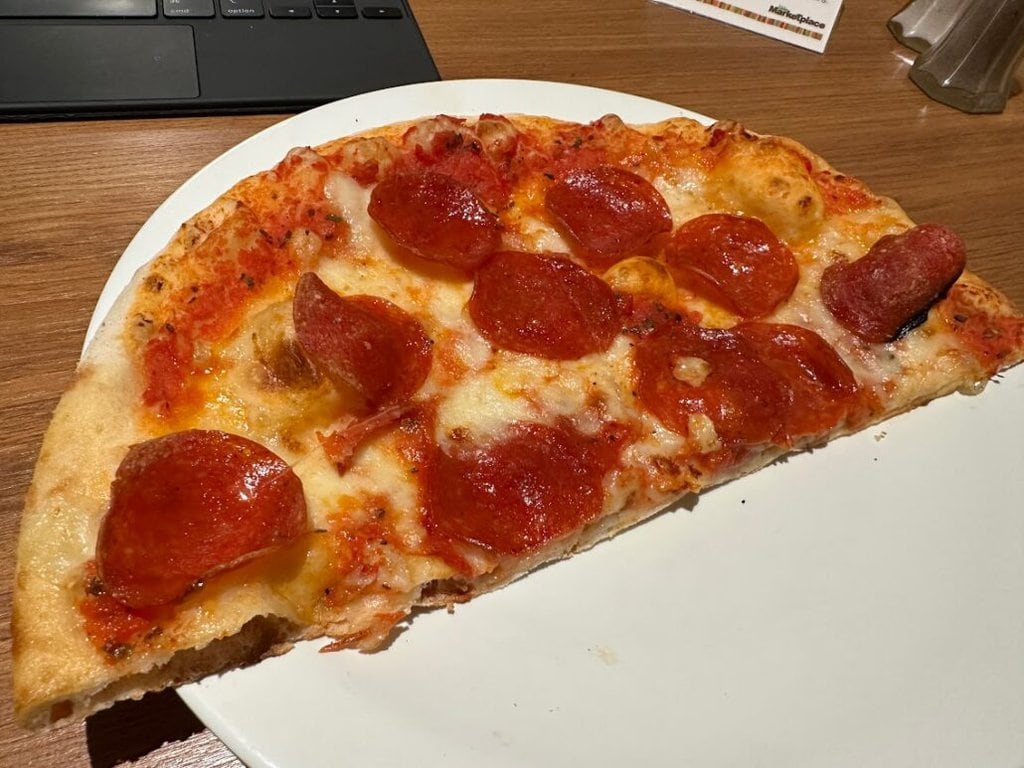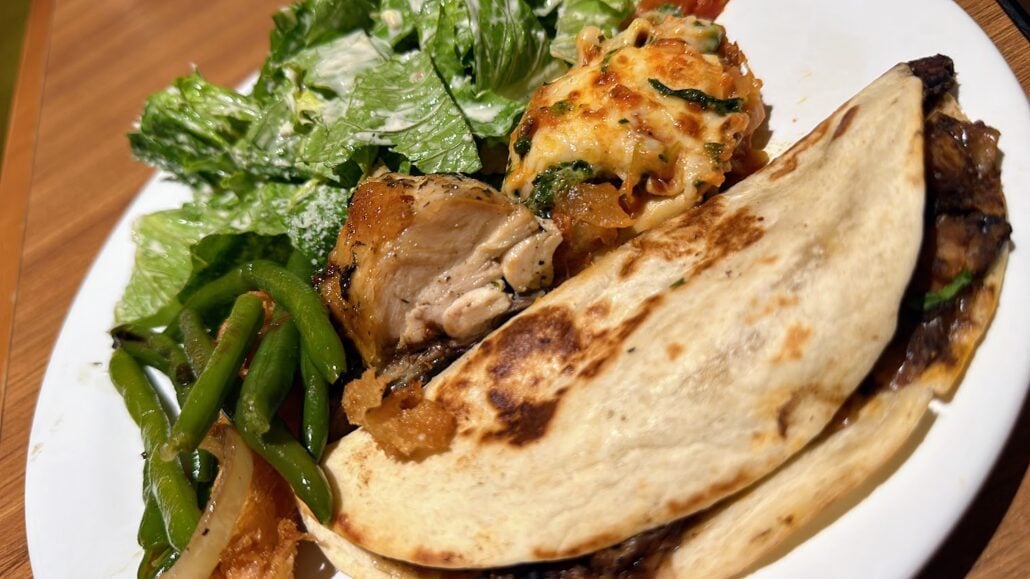 This is the first time I've had a complete meal at a Carnival buffet, and I have to say, for the selections offered, the quality was there. I'm not a foodie, but it was a solid selection, and the salad bar was fresh.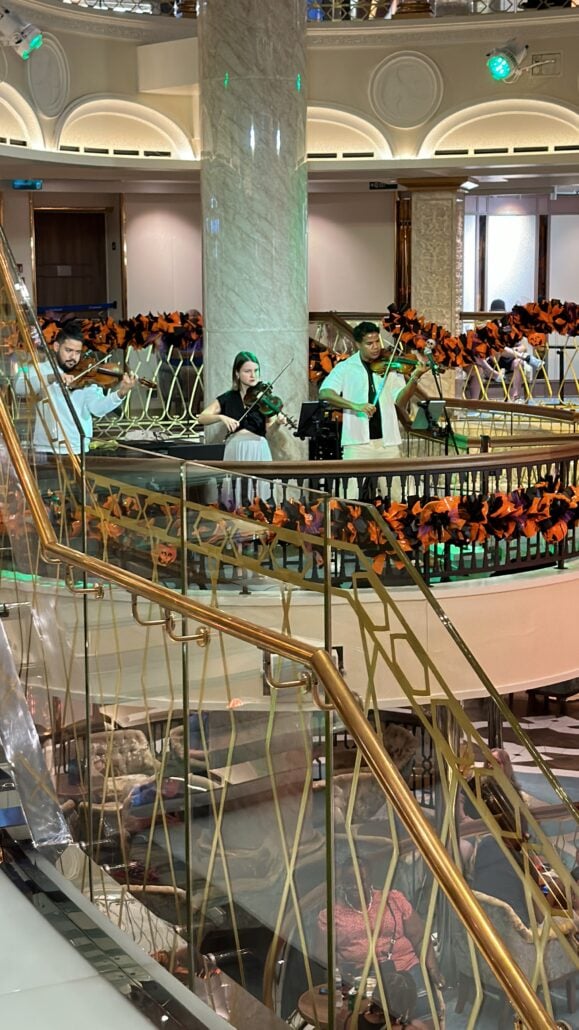 After dinner, I walked the food off and checked out the string trio in the atrium before calling it a night. This is not your typical classical string section. They put an electric twist on modern-day hits. They played everything from Taylor Swift, to Aerosmith, to Bruno Mars.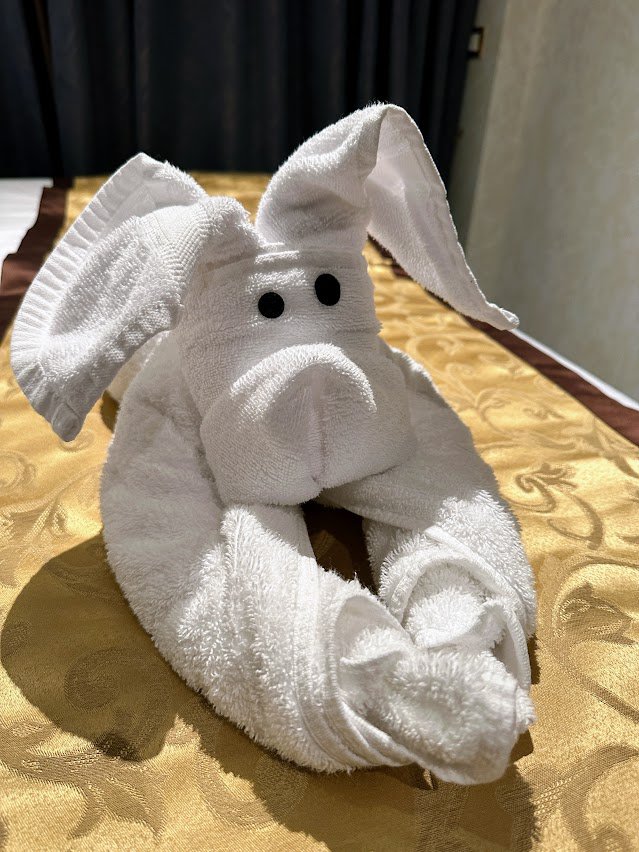 To clear up any confusion on where this ships during its year-round stint in NYC, Carnival Venezia typically runs three different itineraries depending on the time of year: Canada/New England, Bermuda, and the Caribbean.
After an hour, I headed back to my cabin for some sleep. Talk to you in a couple of days.