Carnival Cruise Line's Mardi Gras is currently on her second passenger voyage ever, and her first sailing in the western Caribbean.
Today, the ship docked in her third and final port for this week's cruise — Roatán, Honduras — for the first time.
As has taken place in every port Mardi Gras has visited so far since setting sail on her maiden voyage on July 31, the ship's leadership team met with local government officials for a ceremonial plaque exchange. The event is customary in the cruise industry whenever a ship visits a port for the first time.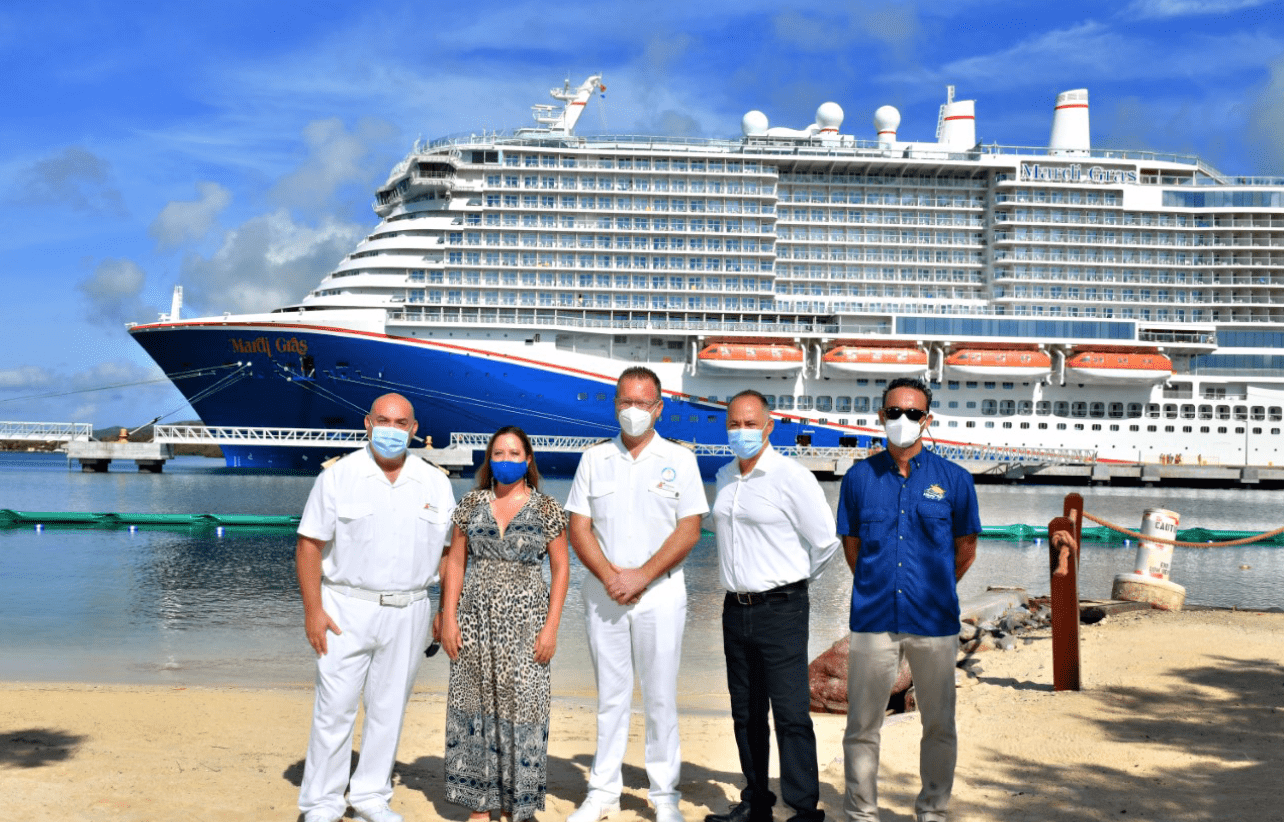 "We are delighted to begin our Mardi Gras sailings and offer guests an opportunity to experience all of the beauty of Mahogany Bay while providing a much-needed boost to the local economy," said Christine Duffy, president of Carnival Cruise Line.
"The restart of cruising in Mahogany Bay has such a wide-reaching impact, and it is so special to have our flagship call on this port. On behalf of Carnival, I would like to personally thank our partners at Mahogany Bay for their hospitality in welcoming our guests."
Roatán is actually an island off the coast of mainland Honduras, which is one of the countries that make up Central America. To the south of Honduras is Nicaragua, to the southwest is El Salvador, and to the west is Guatemala. Belize and Mexico are not far across the water to the north.
READ MORE: MENU: Guy's Burger Joint on Carnival Cruise Line
Roatán is known for having some of the best spots for scuba diving and snorkeling, and those — especially snorkeling — are popular activities among cruise visitors.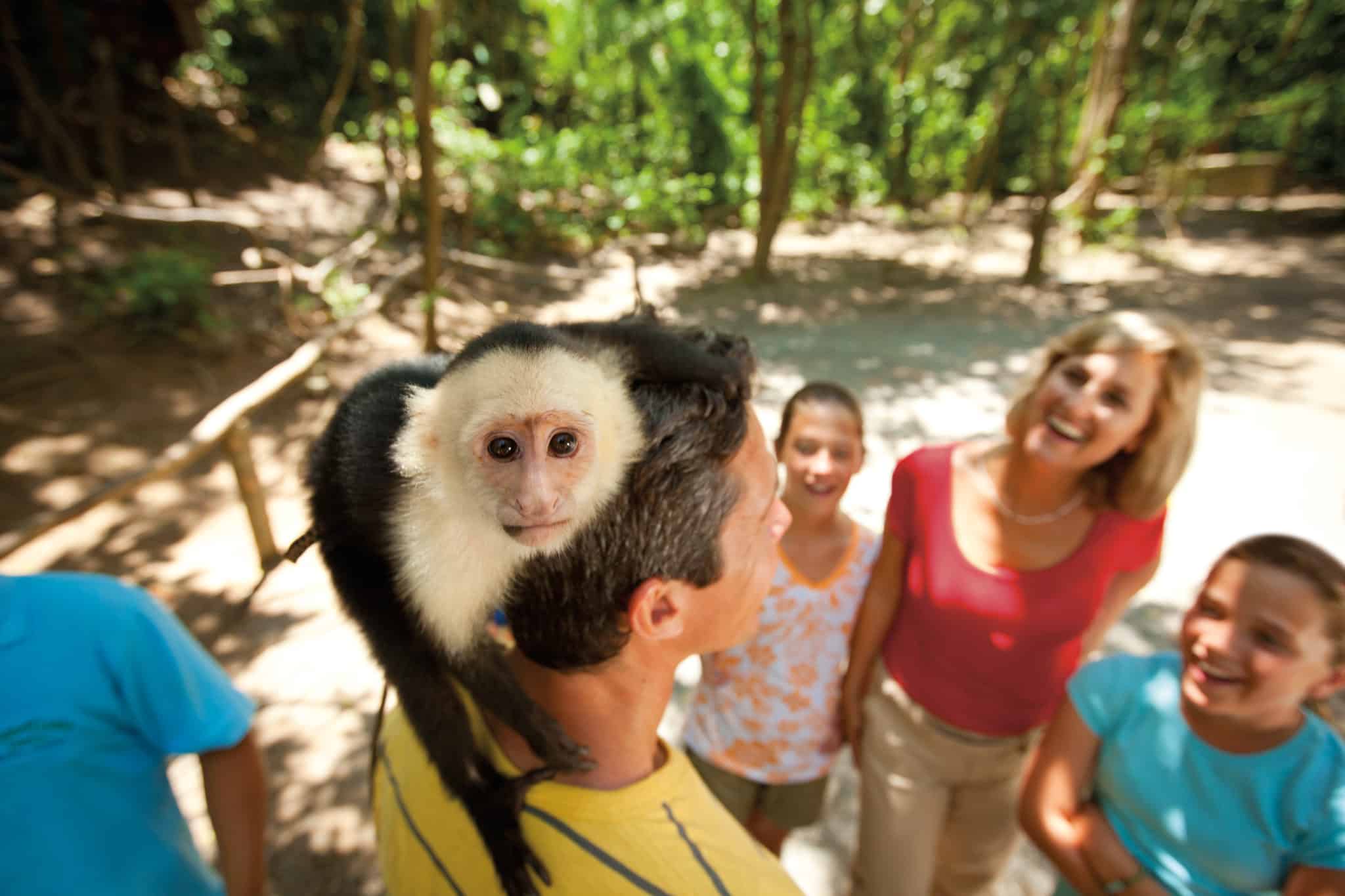 Other popular excursions in Roatán include visiting monkey and sloth sanctuaries, zip lining, riding ATVs, exploring the jungle, spending time at a beach resort, and visiting the Roatán Butterfly Garden.
During her current western Caribbean itinerary, Mardi Gras also called in Cozumel and Costa Maya, Mexico. The ship's eastern Caribbean route includes San Juan, Puerto Rico; Amber Cove, Dominican Republic; and Nassau, Bahamas.
READ NEXT: Mardi Gras Trip Report, Day 1: Let's Get This Party Started