Children will be the only unvaccinated people aboard Royal Caribbean's Serenade of the Seas when it restarts Alaska cruises from Seattle this month.
The cruise line has released details on vaccination and testing requirements as well as onboard health protocols, specific to Serenade's Alaska season that begins July 19.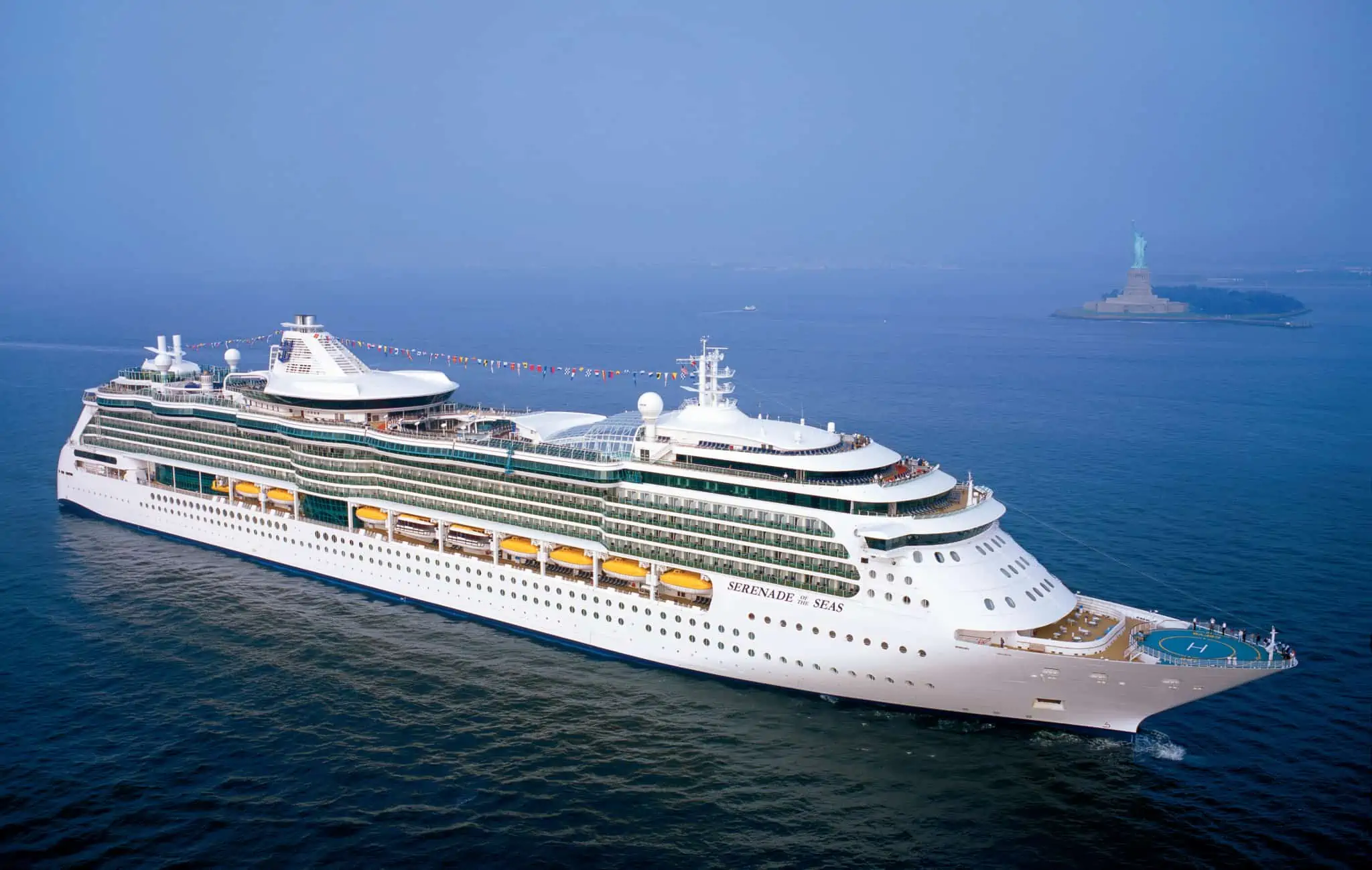 Seven-night cruises will feature stops at Juneau, Sitka, Ketchikan and Icy Strait Point, along with scenic sailing around the Endicott Arm fjord and the Dawes Glacier. 
Serenade will arrive in 'The Last Frontier' as the first Royal Caribbean cruise ship to visit Alaska since 2019. She will be followed weeks later by Ovation of the Seas, which will kick off a shortened season of northern sailing on August 13.
READ MORE: Cruise Podcast: Serenade of the Seas 2019 Review + News
Royal Caribbean stresses that ships departing different ports will likely have different health protocols due to local conditions and requirements, and that it expects they will continue to shift in a dynamic situation.
"As we navigate through these ever-changing times, we will continue to update our protocols as public health situations evolve," the line said in a communication to passengers and their travel advisors. "Guidance for other departure ports is still in development with federal, state and local authorities."
Here are the key things to know for guests sailing on Serenade of the Seas this summer:
All Adults Must Be Fully Vaccinated
All guests 16 years and older will have to bring proof of vaccination, such as the U.S. Centers for Disease Control and Prevention's (CDC) COVID-19 vaccination record card. The final dose of the vaccine must be completed at least 14 days before sailing. 
Testing Is For Kids
Unvaccinated guests ages 2 years to 15 years will have to take a PCR test for COVID-19 when checking in at the terminal. Royal Caribbean will send registration details via email in advance.
Within 24 hours of voyage end, unvaccinated guests ages 2 to 15 years will be required to take an antigen test onboard. Those vaccinated guests who require an antigen or PCR test to get home or to their next destination may receive one onboard at no charge. Those details will be provided during the cruise.
Keep Your Mask Handy
There's good news and bad news here. Royal Caribbean states: "When indoors, CDC guidelines require all guests 2 and older to wear masks unless they are actively eating or drinking." 
However, the line notes that the CDC makes "allowances for guests to remove their masks in venues and events dedicated to fully vaccinated parties."
Masks will not be required in staterooms or outside on the open decks, unless in a crowded setting.
Strategic Social Distancing
In preparing for Serenade's restart, Royal Caribbean says enabling safe social distancing was top-of-mind. Some key points:
Dining venues, including the Main Dining Room, will offer spaced seating with some sections open to all and others reserved for vaccinated parties only.

For buffet lovers, Windjammer will be open, but it won't be self-service. Crew members will be happy to help guests fill plates.

'My Time' dining will not be available to guests traveling with unvaccinated children.

Some bars and lounges will be available only to vaccinated guests, while theaters and other venues will offer spaced seating with options for everyone and for vaccinated guests only. 

Spa services, except those offered in treatment rooms, will be available to everyone and the Fitness Center will also be open to all at designated times.

The Casino will be open to vaccinated guests only.
Ship To Shore
Families traveling with unvaccinated children will have to book escorted shore excursions through Royal Caribbean. Fully vaccinated parties will be able to go ashore and explore Alaska's ports freely.
READ MORE: Here's What Unvaccinated Guests Can & Can't Do Aboard Freedom of the Seas