Construction on Royal Caribbean International's first Icon-class ship, Icon of the Seas, is well underway. To give cruise fans a glimpse into the process of making a brand-new class of ships come to life, the line is launching a new video series called "Making an Icon."
The monthly videos will start this month, in advance of when Icon of the Seas is revealed this fall, and leading up to its fall 2023 debut. In a teaser video for the series, Royal Caribbean says that "Icon is decades in the making, it's the sum total of everything that Royal Caribbean's learned."
"Making an Icon" shares an inside look at Royal Caribbean's journey to creating the vessel. Industrial engineers, interior designers, architects, artists, innovators, team across entertainment and food and beverage, and more take viewers behind the scenes to see what goes into envisioning, designing, and constructing a new ship.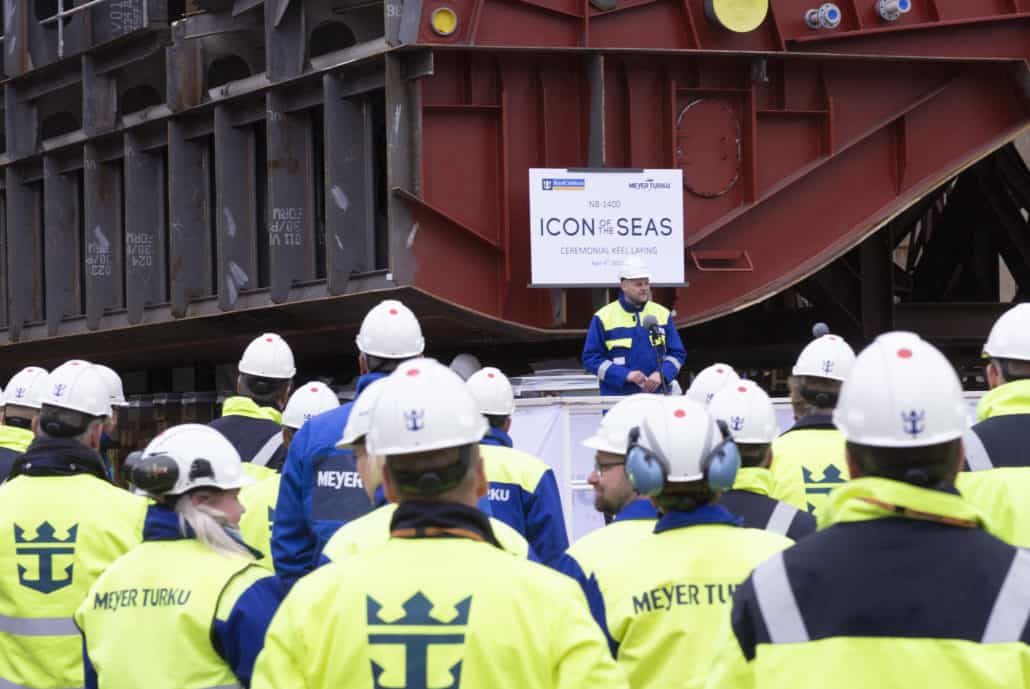 In each episode, experts from Miami, Florida; Turku, Finland; New York City, New York; Toronto, Ontario; and beyond come together to create what Royal Caribbean says is "the best vacation in the world."
MORE: Princess Cruises Cancels 11 Voyages Scheduled For This Fall
Icon of the Seas is the first of three Royal Caribbean ships that will be powered by liquefied natural gas, which is currently the cleanest burning fossil fuel available to cruise ships. The use of LNG, combined with other environmentally-conscious features such as shore power connectivity and waste heat recovery systems, help Icon become the next important step for the cruise line's journey towards a clean-energy future.
At the ship's keel-laying ceremony back in April, Royal Caribbean International president and CEO Michael Bayley said "Five years ago, we began dreaming of Icon of the Seas, and now the next phase of this iconic adventure is beginning."
"As this game-changing ship takes shape, the excitement from families and travelers alike, travel advisors and our partners continues to build. Later this year, we'll reveal the lineup of firsts and favorites that will set a new standard for vacations come fall 2023."
Watch the teaser video for the upcoming video series on Icon of the Seas:
READ NEXT: Why You'll Pay More For Your Next Norwegian Cruise