Just three months before the Royal Caribbean International launches its first Icon-class ship, the cruise company revealed the name of the second vessel in the series — Star of the Seas.
Star of the Seas will debut during the summer of 2025 and is currently being built at the Meyer Turku shipyard in Turku, Finland. She is expected to be around the same size as Icon of the Seas' 1,198-foot length and 250,800-ton weight.
While the cruise line has yet to disclose Star of the Seas' itineraries and features, initial renders reveal some of the major amenities we associate with Icon of the Seas.
This includes the glass-enclosed AquaDome and the largest waterpark at sea, Category 6.
Like Utopia of the Seas and her sister ship Icon of the Seas, Star of the Seas will also run on liquefied natural gas (LNG), the industry's cleanest-burning marine fuel. Other sustainability features onboard include waste heat recovery systems and the ability to connect to shore power while docked.
High hopes for Star of the Seas after Icon's record-breaking bookings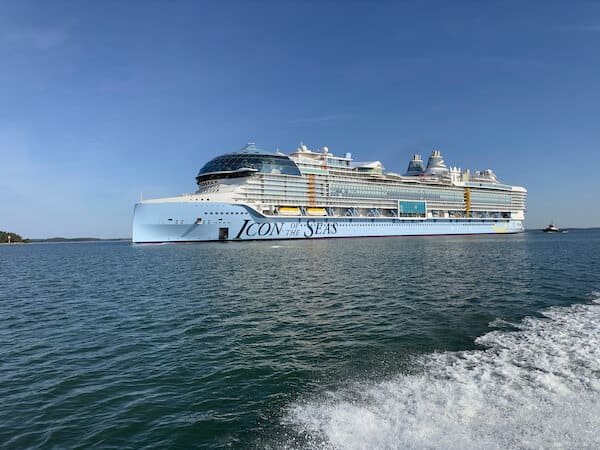 When Icon of the Seas opened for bookings in October 2022, Royal Caribbean experienced its highest booking volumes in one day and for the week during its 53-year existence.
The market demand for what will be the world's largest cruise ship was so great that they opened bookings for the 2025 to 2026 cruise season three months ahead of schedule.
Hopes are understandably high that the second ship from the same class will also receive a warm reception from the public.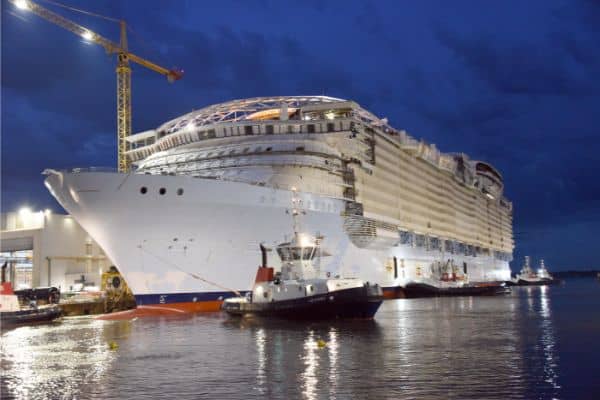 Royal Caribbean International President and CEO Michael Bayley said, "The idea of combining the best of every type of vacation into one ultimate adventure has created more excitement than ever anticipated, and Star of the Seas will be the next bold answer to the record-breaking consumer demand we've seen for nearly a year and counting with Icon of the Seas."
In addition to Icon of the Seas and Star of the Seas, a third Icon-class ship is expected to be announced.
RELATED: 5 Things We Are Looking Forward to on Icon of the Seas