Luxury cruise line Seabourn's newest expedition ship Seabourn Venture has reached Antarctica for the first time.
The vessel marked her inaugural voyage to the Great White Continent with an official naming ceremony on Sunday, November 20th when the ship came to a stop in the fast ice of the Weddell Sea, part of the Southern Ocean.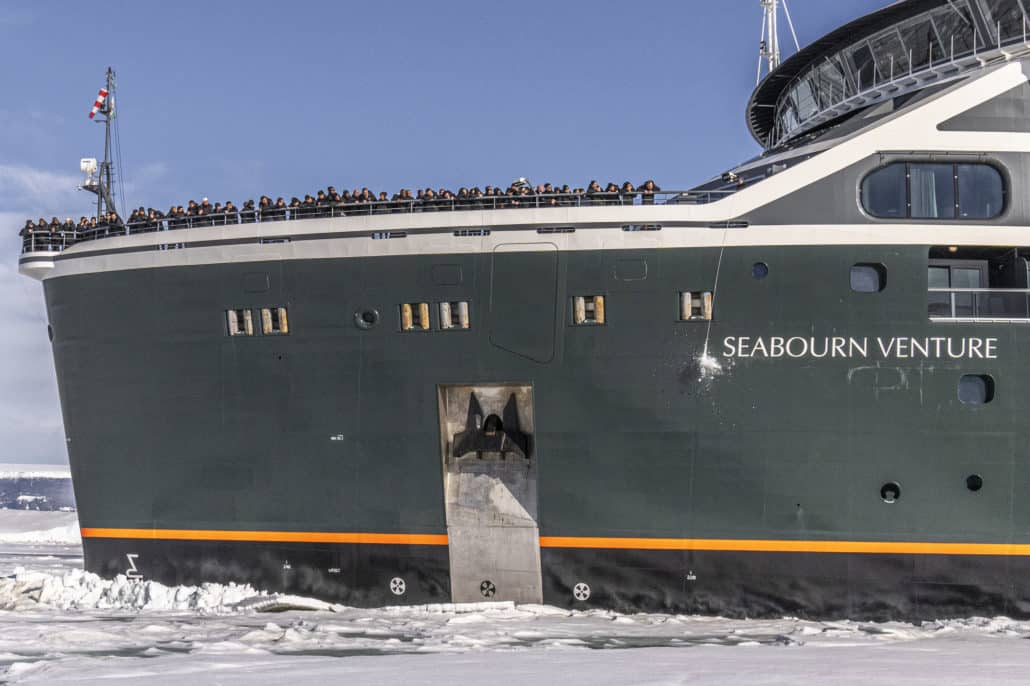 Venture's guests joined global adventurer, mountaineer, and polar explorer Alison Levine, who carried out her ceremonial duties as godmother virtually to wish the ship many blessings and safe expeditions to come. The onboard team released a bottle made of ice that was broken against the ship, a longstanding maritime tradition.
Following the ceremony, Seabourn's vice president of expedition operations Robin West spoke about the expedition legacy of the cruise brand and shared his excitement for voyages to come.
Seabourn president Josh Leibowitz said "We've eagerly awaited Seabourn Venture's maiden voyage to Antarctica since the moment the ship debuted earlier this year. The extraordinary continent encapsulates exactly what we hope to bring to guests who sail aboard our new ship: adventure, discovery and awe-inspiring wonder. With the beauty of the Antarctic landscape and scenery in the background, it truly was the perfect place to name the most luxurious expedition ship, Seabourn Venture."
MORE: MSC Cruises Drops Testing Requirement For Unvaccinated Guests on U.S.-Based Voyages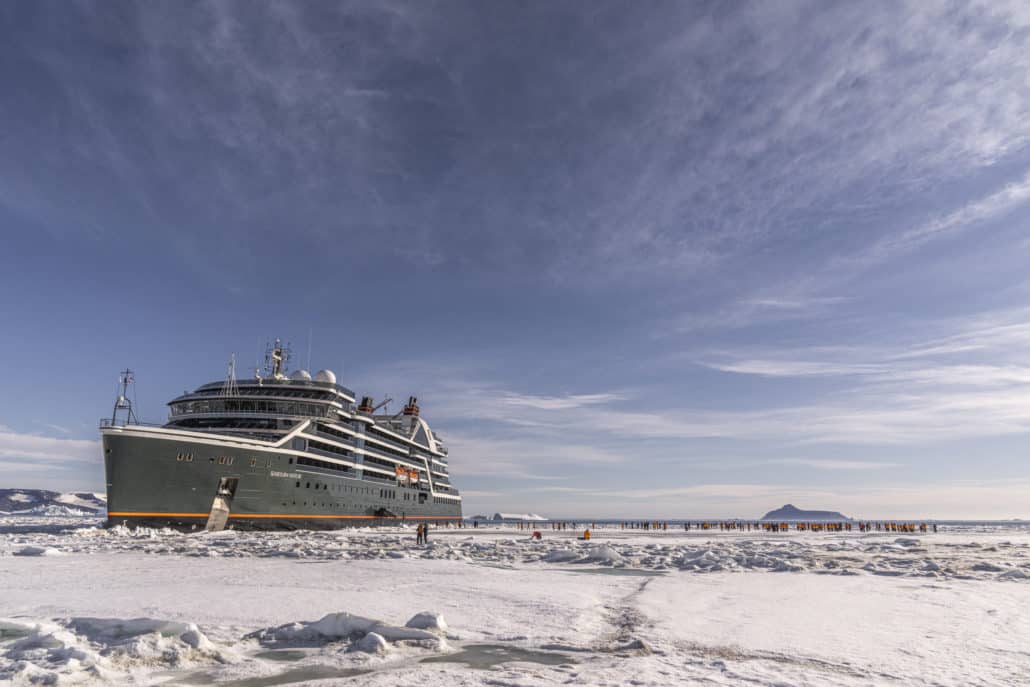 Venture launched this past July in Tromsø, Norway, but Seabourn chose to wait for the Antarctica season to name the vessel as "the southernmost continent represents everything for which the ship is intended." It departed San Antonio, Chile on November 7th and sailed down the coast of Chile, bringing guests to channels, narrows, sounds, fjords, and glaciers before reaching Antarctica.
While at the icy continent, guests will be able to enjoy hiking tours, Zodiac rides, kayaking, diving in Seabourn's submarines, and more.
Between November 2022 and February 2023, Seabourn Venture will sail 11 to 22-day voyages to Antarctica, South Georgia, and the Falkland Islands. In March and April, the ship will offer a series of seven to 12-day expedition cruises in Brazil and the Amazon. Starting in May, the ship will operate two new northern itineraries in the British Isles and Iceland.
READ NEXT: Expedition Cruise Ship Named During Ceremony in Antarctica