Princess Cruises is preparing for the beginning of its 2023 Alaska cruise season, which is set to start on April 29th. Seven Princess vessels will play Alaskan waters this year, operating 14 different itineraries and 25 land-sea vacations: Discovery, Royal, Ruby, Majestic, Grand, Crown, and Sapphire Princess.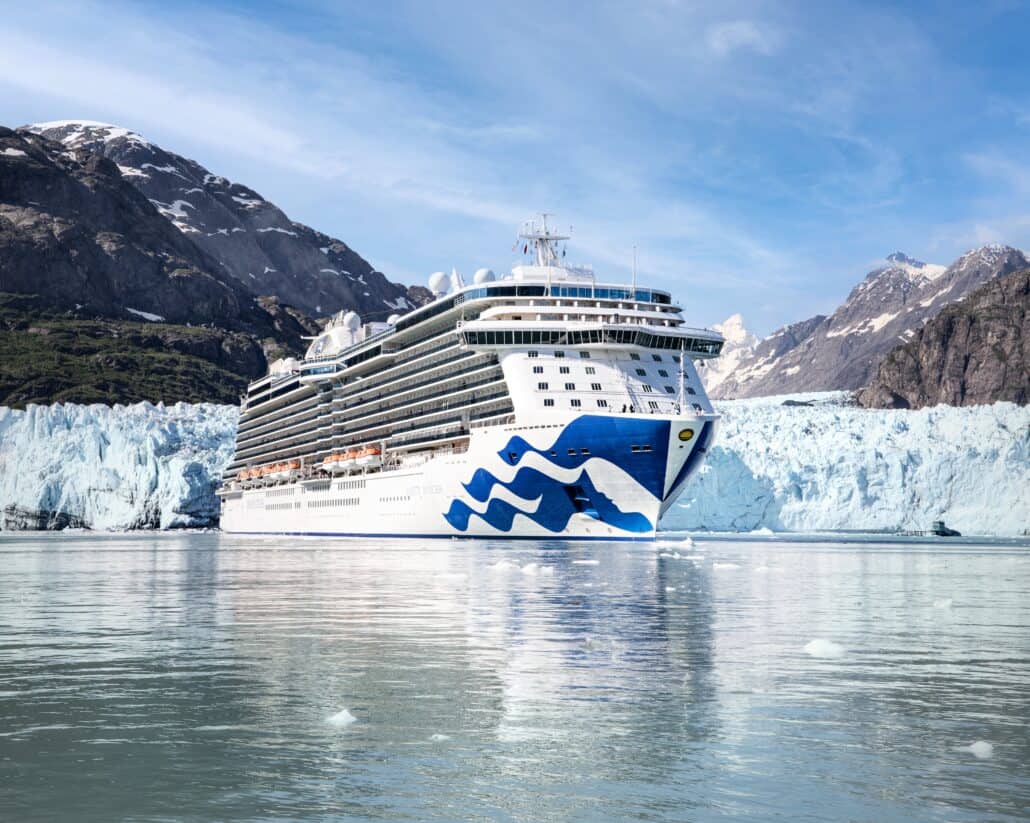 New for 2023 is an expanded Wild for Alaska seafood menu as well as a new Garden-to-Table menu for cruisetour guests staying at the Fairbanks Princess Riverside Lodge.
An extensive beverage program for the season includes lots of hot and frozen beverages to choose from, as well as a variety of cocktails and other libations.
Wild For Alaska Seafood
Introduced last year, the Wild for Alaska Seafood menu is a location-based initiative featuring an extensive menu that features a rotation of fresh Alaska seafood dishes along with destination-inspired cocktails and spirits.
Alaska seafood dishes with featured items are offered each night in the main dining rooms, and will include things like King (Chinook), Sockeye, and Coho salmon; wild Alaska cod; halibut; rockfish; Dungeness crab; wild spot prawns; and razor clams.
This year, passengers can also enjoy new Alaska seafood bowls featuring fresh salmon, which will be offered in the buffet. Other new dishes include Steelhead Salmon Carpaccio, King Salmon with Razor Clams, and an authentic Alaskan Crab Cake.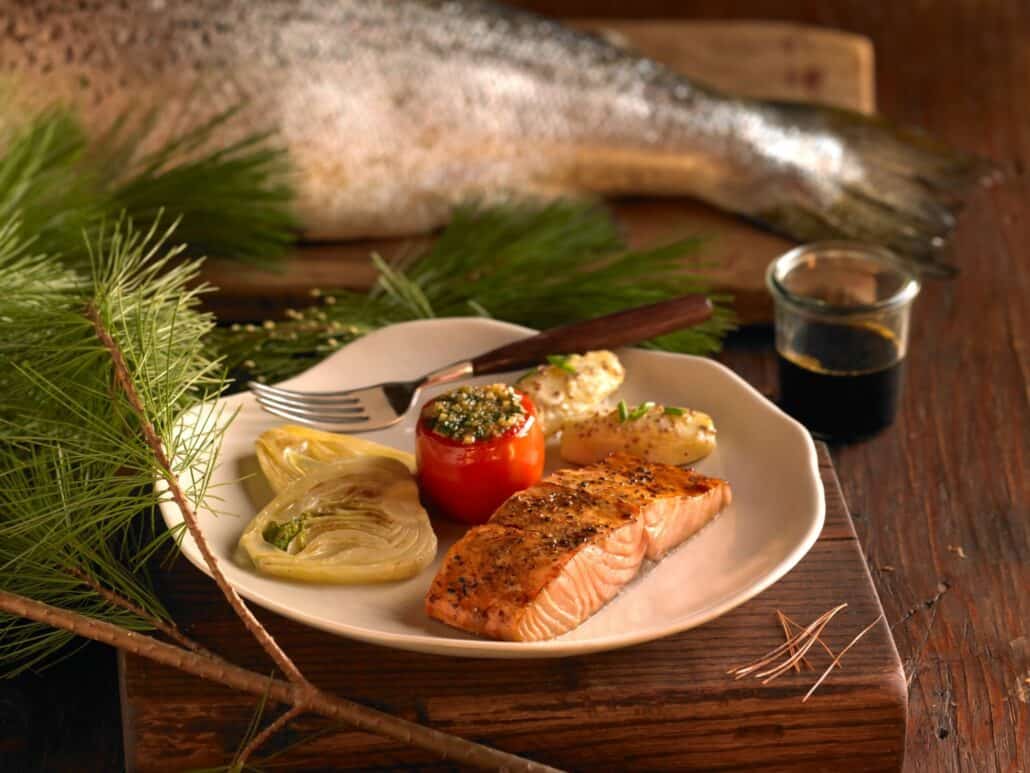 MORE: Carnival Cruise Line Hikes Rental Pricing at Two Port Destinations
Beverage Program
Princess' expanded beverage program includes:
Coffee and hot chocolate-based beverages such as the Spiced Rum Hot Chocolate, Gingerbread Breakfast, White Glacier, and more
Hosted Alaskan beer tastings and other beer flights
Themed frozen drinks including the Ketchikan Strawberry Shortcake, Alaskan Polar Bear, and Juneau Goldbelt Tram
Flights of Alaskan cocktails, including a sampling of beverages made from spirits produced in Alaska
Bloody Mary and mimosa tasting flights, plus — on certain days — a Bloody Mary bar near the main pool
The Alaska Wine Experience that gives passengers the chance to try a diverse selection of wines paired with Alaska salmon
Itinerary Information & Season Highlights
Princess' Alaska cruises this year range from seven to 11 days, departing from San Francisco, Seattle, Vancouver, and Anchorage (Whittier).
Cruisetours allow passengers to extend their trips, bringing them 500 miles into the heart of Alaska where they'll transfer from the ship to a train to Denali all in one day. Land tour options include Princess' five wilderness lodges and the chance to visit Denali National Park.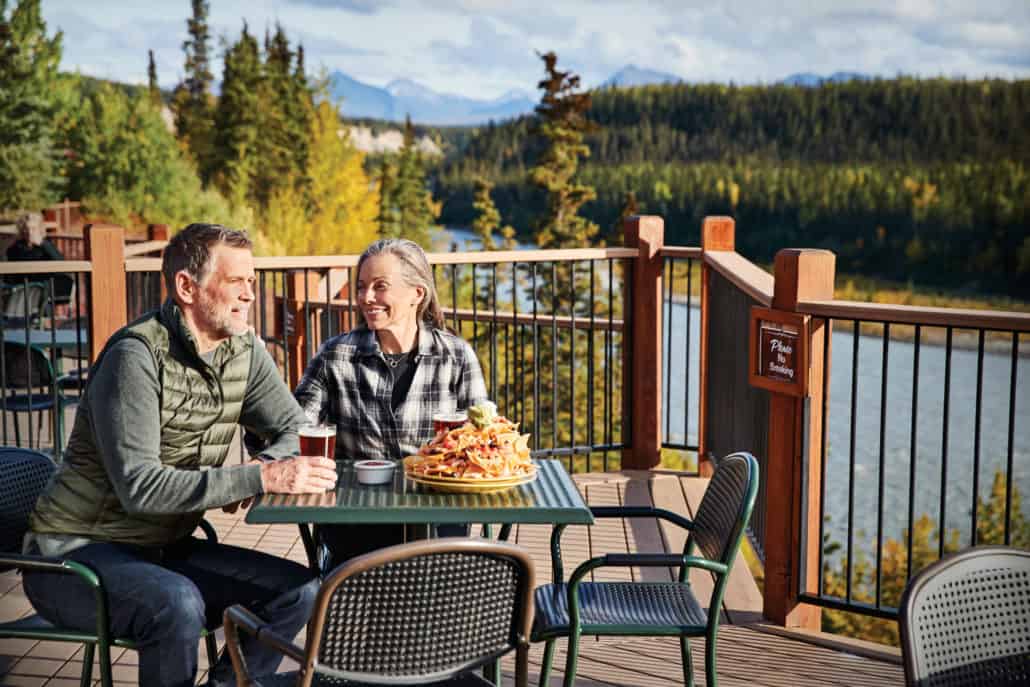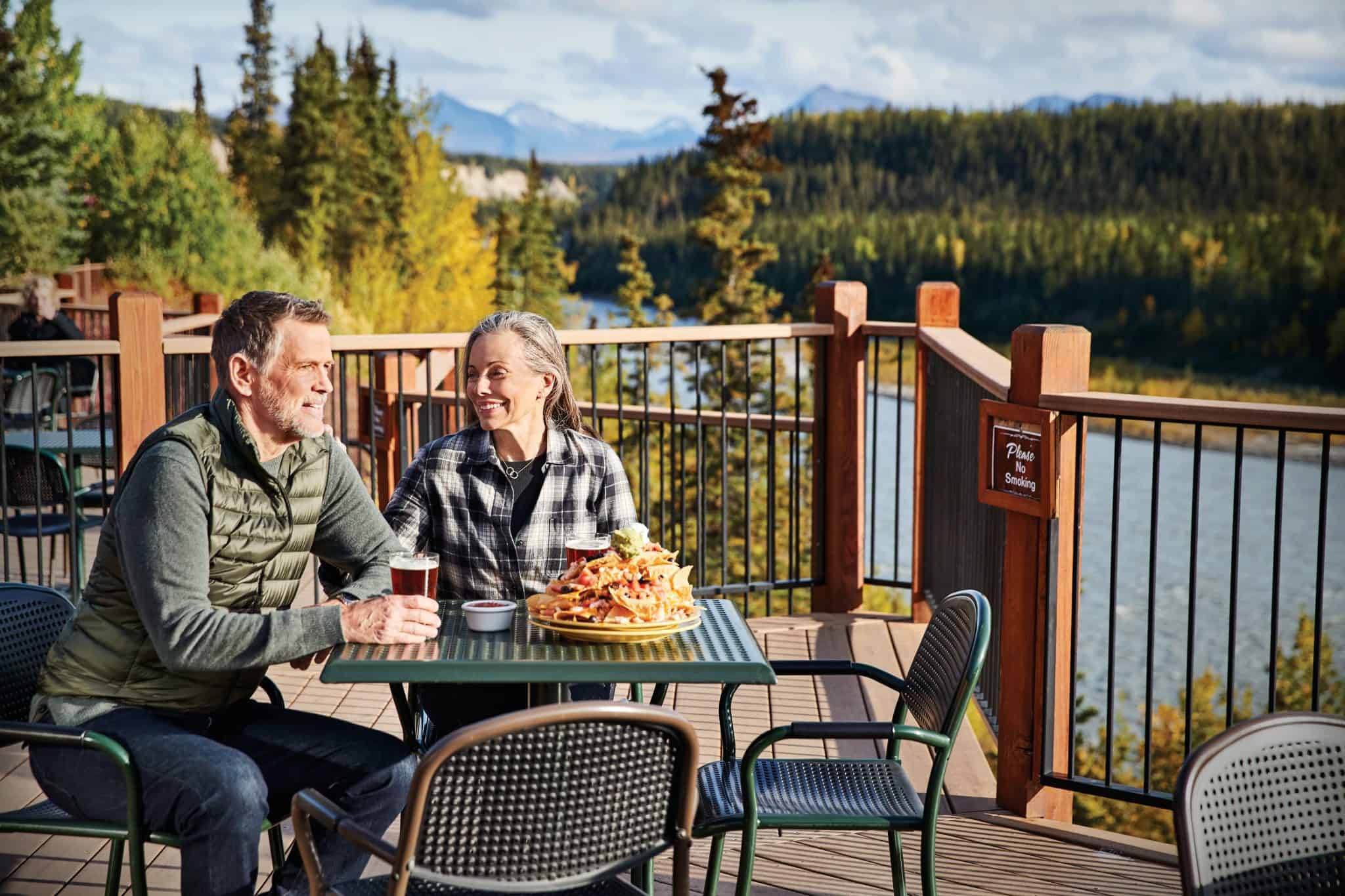 Other highlights of Princess' 2023 Alaska season include:
Every voyage features at least one glacier viewing experience: Glacier Bay National Park, College Fjord, Hubbard Glacier, Endicott Arm and Dawes Glacier, or Tracy Arm Fjord
All northbound Voyage of the Glaciers and seven-day Inside Passage itineraries feature a "More Ashore" late-night call in Juneau
Over 150 shore excursions, including the exclusive-to-Princess Cook My Catch experience where guests can catch a fish during a fishing excursion and have on board chefs cook it for their dinner that night
Back by popular demand, the 17-night Princess Connoisseur Cruisetour features 10 nights on land that includes two nights at each of Princess' five wilderness lodges and visits five national parks
New for 2023, guests staying at the Fairbanks Princess Riverside Lodge can enjoy Garden-to-Table offerings where they can walk through the garden on property, then enjoy the chefs' creations using the produce harvested from the garden throughout the season.
Princess' Direct-to-the-Wilderness rail service takes passengers from the ship through the heart of Alaska to the Denali-based wilderness lodges.
READ NEXT: Viking Celebrates Float Out of Ship Built Specifically For One River