Holland America Line has announced its 2023 Alaska cruise and cruisetour schedule, which will include six ships sailing there for the season.
From April to September 2023, guests will be able to choose from Eurodam, Koningsdam, Nieuw Amsterdam, Noordam, Volendam, and Westerdam. In addition to seven-night cruises, the line is bringing back its popular 14-night "Great Alaska Explorer" itinerary for two departures.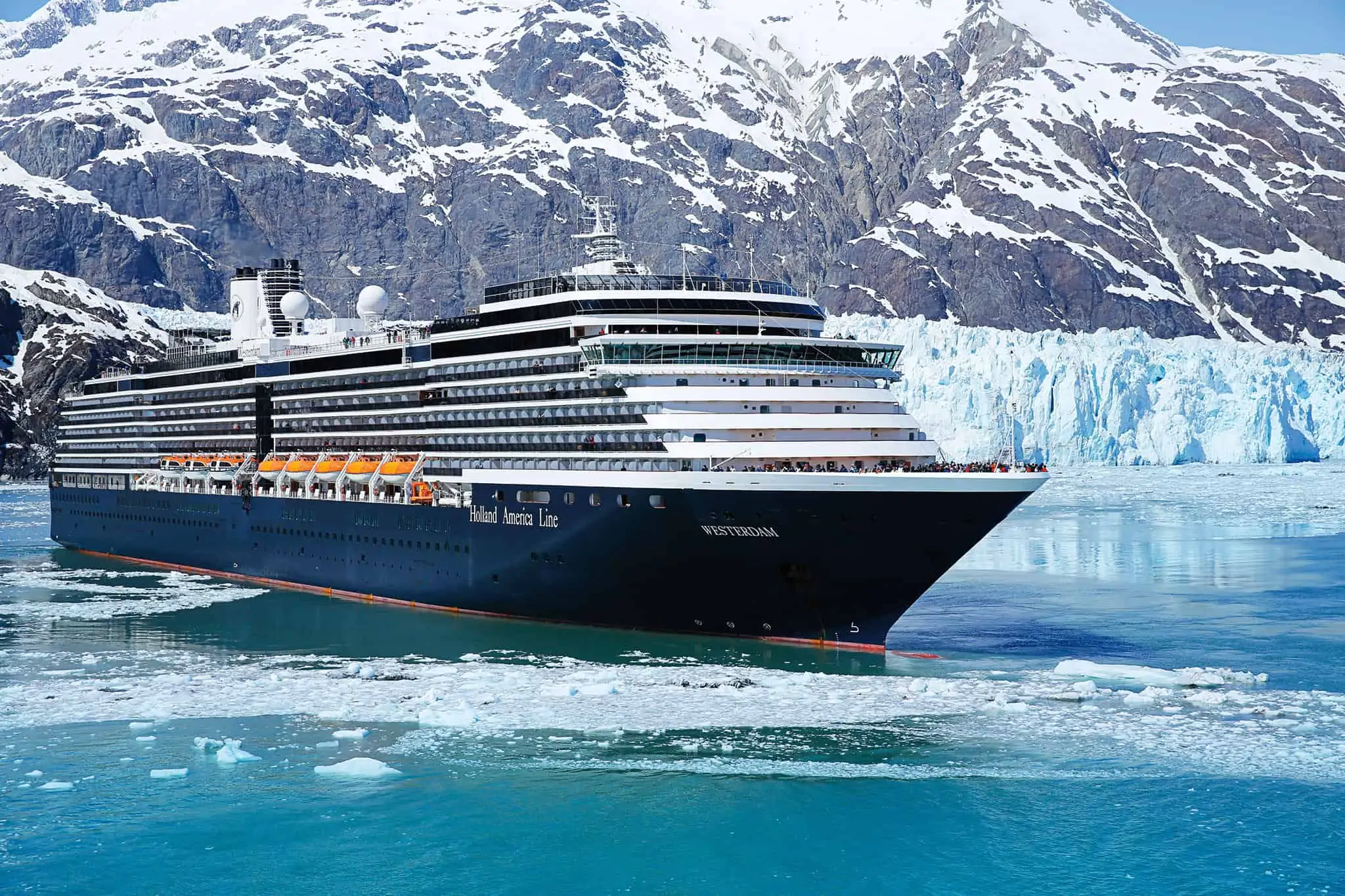 "We've offered Alaska exploration longer than any cruise line, we continue to have more Glacier Bay itineraries and we're the only way to see the Yukon combined with a cruise. Holland America Line knows Alaska and can deliver authentic experiences guests won't find anywhere else," said Gus Antorcha, president of Holland America Line.
Those who want to travel further into Alaska can choose from 16 different cruisetours, which the line formerly called Land+Sea Journeys. They combine a three, four, or seven-night Alaska cruise with an inland exploration of Denali National Park. On some cruisetours, guests can even head up into Canada's Yukon Territory.
MORE: Four Royal Caribbean Ships Will Cruise Alaska in 2023
2023 Alaska cruise highlights include:
Every voyage visits one or more glaciers.
The 14-night "Great Alaskan Explorer" itinerary returns, departing roundtrip from Vancouver on Nieuw Amsterdam (May 7) and Noordam (September 17)
Seven-night "Glacier Discovery Northbound" and "Southbound" itineraries between Whittier and Vancouver aboard Nieuw Amsterdam and Noordam
Seven-night "Alaska Inside Passage" cruises roundtrip from Vancouver on Koningsdam, Nieuw Amsterdam, Noordam, and Volendam
Seven-night "Alaskan Explorer" cruises roundtrip from Seattle on Eurodam and Westerdam
All ships cruising in Alaska feature expanded onboard programing: guests can talk with an Alaska naturalist, attend special EXC presentations, and learn from National Park Rangers and local Huna Tlingit guides.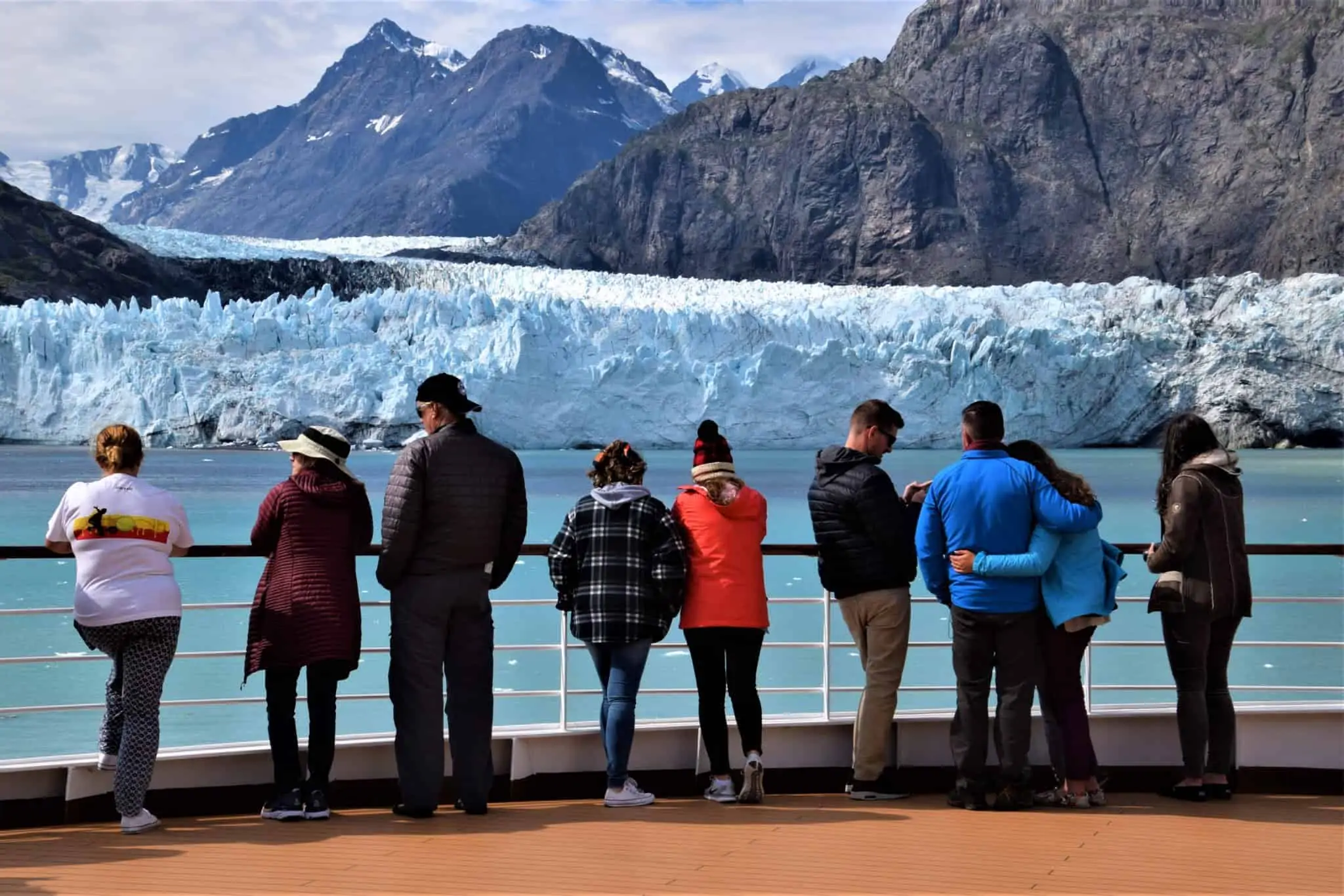 2023 Denali cruisetour highlights include:
Nieuw Amsterdam and Noordam will offer Denali cruisetours ranging from 9-14 days
All Denali cruisetours include a seven-night Glacier Discovery cruise, as well as up to three nights at the McKinley Chalet Resort at the entrance to Denali National Park.
All Double and Triple Denali itineraries include the Tundra Wilderness Tour, which provides the best wildlife viewing through Denali National Park.
Each cruisetour includes a scenic ride on the luxury-domed McKinley Explorer train.
2023 Yukon & Denali cruisetour highlights include:
Yukon & Denali cruisetours range from 9-18 days and include either a three or four-night Inside Passage cruise on Koningsdam or Volendam, or a seven-night Glacier Discovery cruise on Nieuw Amsterdam or Noordam; a two or three-night stay at Denali; and a journey into the Yukon.
Every Yukon & Denali cruisetour includes the services of a professional Journey Host.
Each cruisetour includes a ride on the McKinley Explorer full-dome railcars, and some add on the historic White Pass & Yukon Route railroad from Skagway
These cruisetours feature two nights in Dawson City, with additional overnight experiences varying depending on the cruisetour
An included tour on the Klondike Spirit paddlewheeler takes guests along the Yukon River past tall pines, historic towns, and wildlife; nearly all Yukon & Denali cruisetours include a Gold Dredge 8 tour, and every one includes the Tundra Wilderness Tour at Denali National Park.
For the "Have it All" premium package, rates start at $999 per person for a seven-night Alaska cruise in 2023. The package includes four amenities: one shore excursion, a Signature Beverage Package, one night of specialty dining, and a wifi surf package.
Cruise-only fares start at $684 per person.
READ NEXT: Holland America Line is Giving Away 75 Alaska Cruises