Victoria, BC may be more than 4,500 miles from London, but stepping off the ship here might have you thinking you've landed in England. The British Columbia capital, located on the southern end of Vancouver Island, honors its connection to the crown with architecture, gardens, cultural centers, street names, and pubs that are all decidedly British.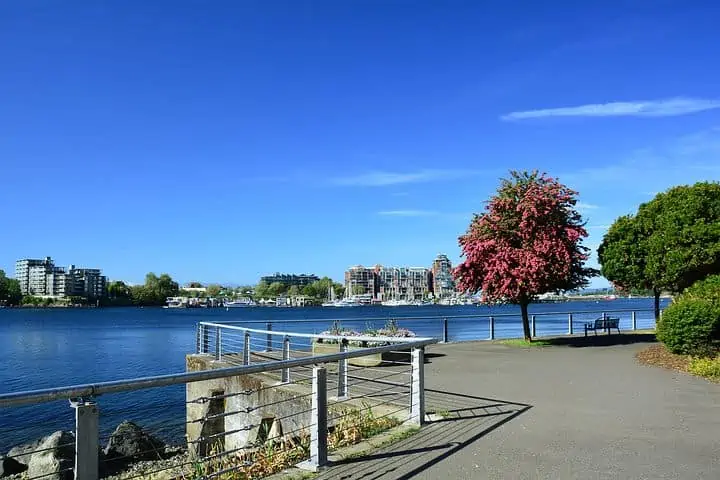 England's roots in the area date to 1778, when Captain James Cook navigated to the region. Previously, it had been inhabited by Coast Salish First Nations people for more than 10,000 years. In 1792, English explorer George Vancouver, who had been on Cook's earlier expedition, returned to sail around the island, situated between the straits of Juan de Fuca and Haro. 
It became known as Vancouver Island, and fur trading led by Hudson's Bay Company helped establish the Victoria area — now home to a metropolitan population of more than 360,000 people — as an important commercial center for England. Vancouver Island became a British Colony in 1849, solidifying England's presence — a presence that holds firm, even decades after Canadian independence in 1982.
This means modern-day visitors can experience the essence of England in the Canadian west. The most traditional way is to go to the 1908 Fairmont Empress hotel, overlooking the Inner Harbor, for afternoon tea. It's a daily ritual that lets visitors enjoy the relaxing British custom in the elegant Lobby Lounge. Choose from a list of 21 loose leaf teas and a selection of baked goods.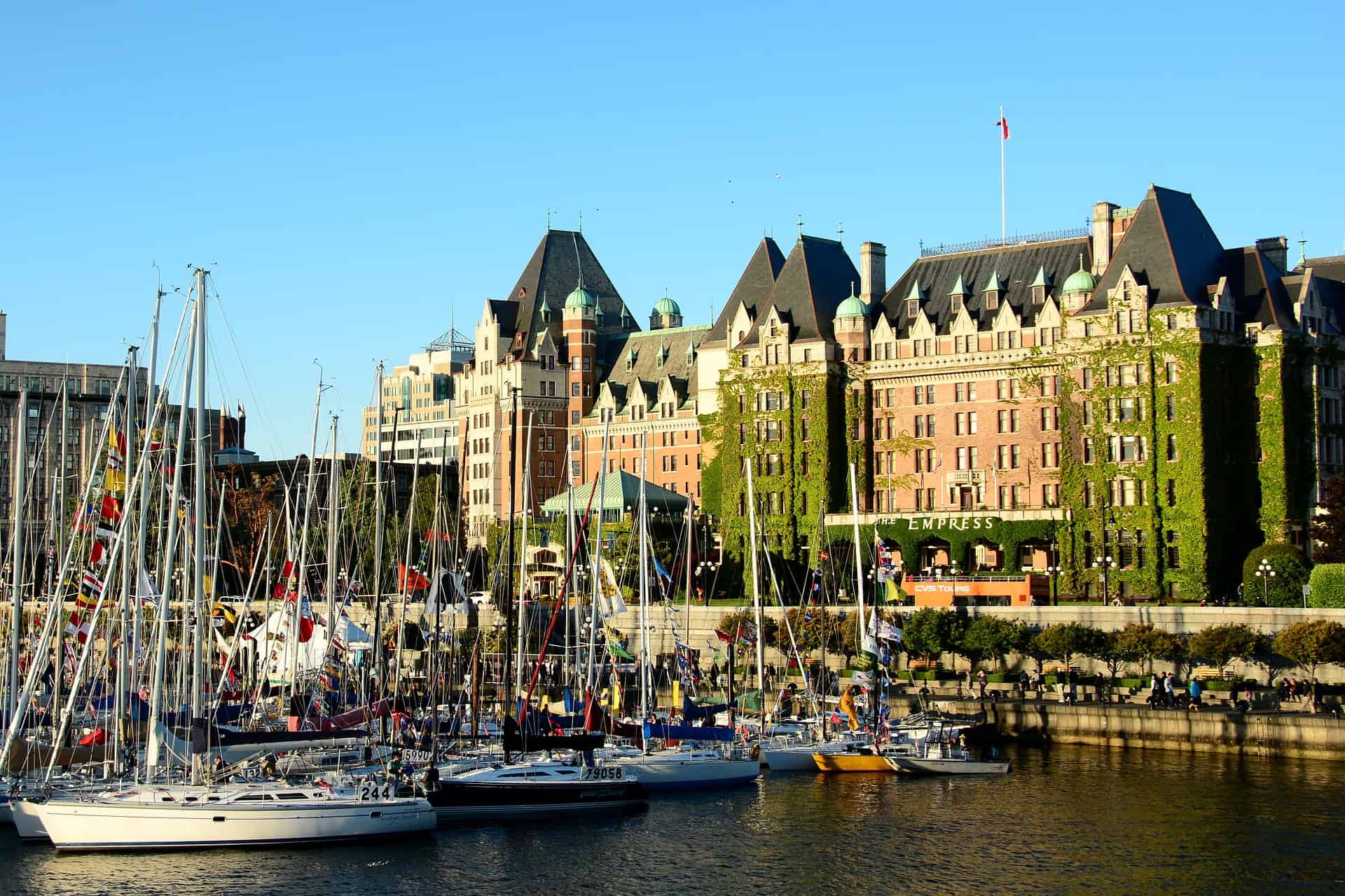 The British Columbia Parliament Buildings, which opened in 1898, add to the stately look as you walk along the harbor. Opt for a guided tour, or simply venture out on your own to explore the ornate halls, which are home to the Provincial Legislative Assembly. 
READ MORE: The Best Ways to Get From Vancouver Airport to the Cruise Terminal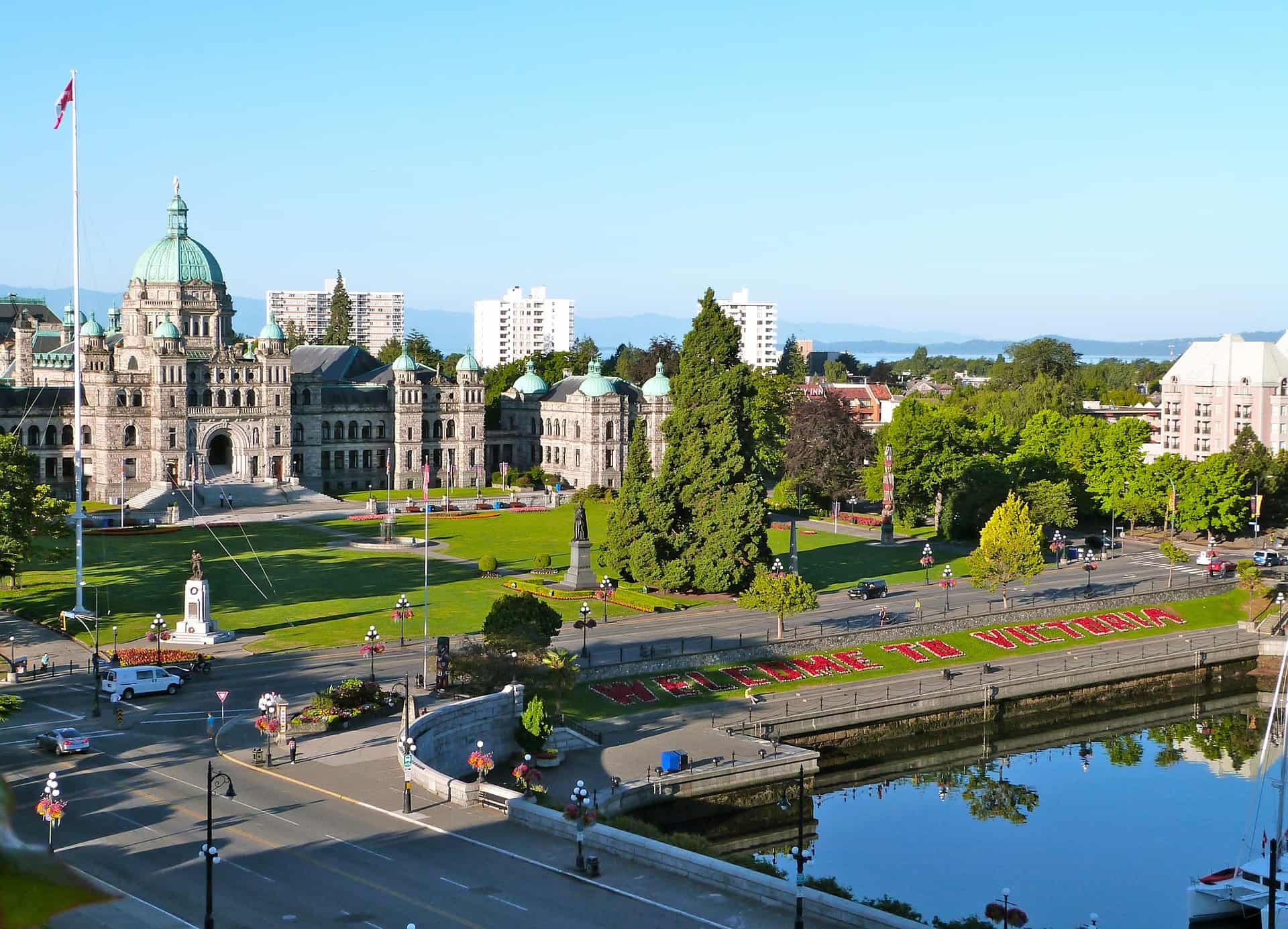 An absolute must-visit during your time in Victoria is the Royal BC Museum, which was founded in 1886. It consists of the province's natural human and history museum, as well as its provincial archives. There, visitors learn about British Colombia's human, natural, and social history through fascinating artifacts and documents.
In Victoria's walkable downtown, British and Canadian flags hang from the windows of stone and brick buildings that date to the late 19th and early 20th centuries. And like any high street in England, Victoria's Government Street bustles with shops, pubs, and restaurants. Narrow alleyways with alfresco dining, boutiques and other finds intersect the length of the busier road. Dining options downtown range from 10 Acres Kitchen, serving locally-sourced cuisine, to Dutch Bakery & Diner's all-day breakfast and delectable fruit tarts. A favorite local shop is Munro's Books — yes, it's owned by THE Alice Munro — and has been a bibliophile haven housed in a former bank for more than 50 years.
Excursions out of Victoria range from whale watching to hiking and zip lining, but The Butchart Gardens really should top your list. More than 100 years ago, the former limestone quarry was transformed into vibrant gardens that now offer 55 acres abloom with 900 varieties of colorful plants. The Sunken Garden alone has 151 flower beds, from lilies to tulips. And the Rose Garden features 280 varieties. Stroll through the lush manicured grounds and imagine you're on the estate of a luxurious castle in the British countryside. If you happen to be visiting on a Saturday over the summer, you're especially in luck. The Gardens hold a spectacular fireworks displays on Saturdays that are not to be missed.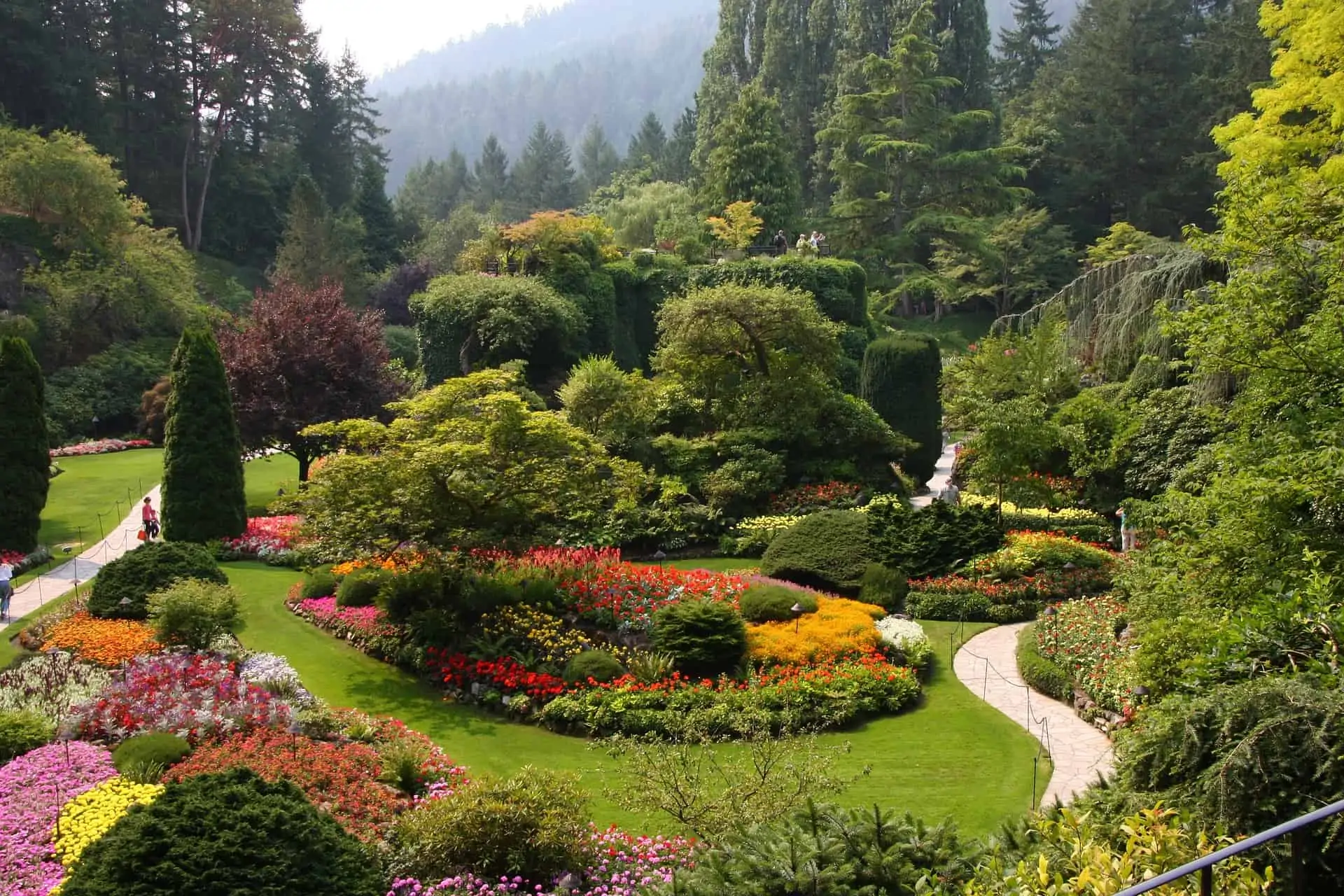 READ MORE: Alaska Inside Passage Cruises: What You Need to Know
Pin it for later!