Yesterday, we were on board the Carnival Panorama for the ship's christening and naming ceremony. Today, we're boarding the ship again, but this time, we're actually setting sail on her three-day inaugural cruise. 
If you missed the christening, you can catch some behind the scenes fun here.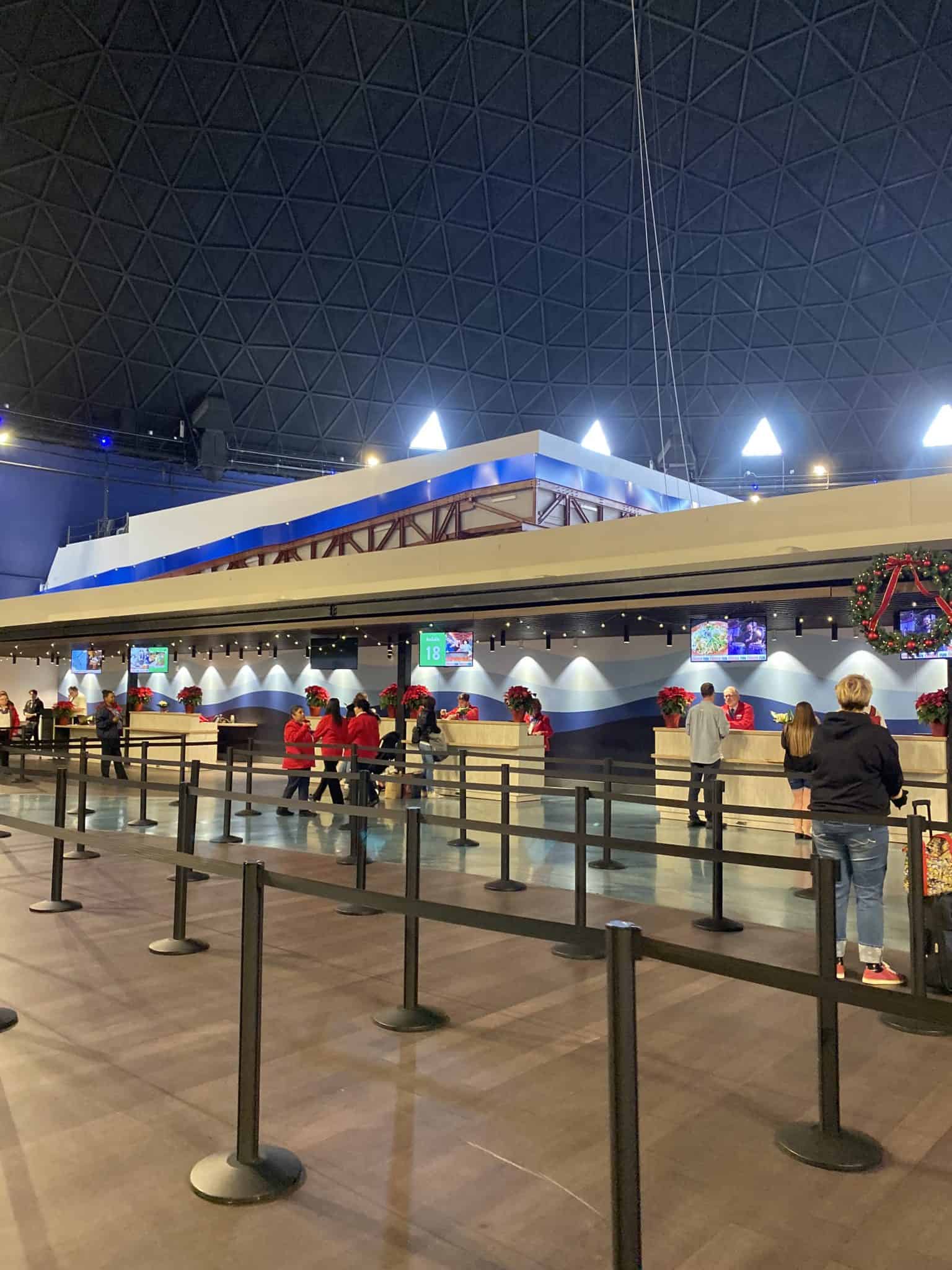 This was my first time ever seeing the Long Beach Cruise Terminal, which it turns out has an interesting history. Not only is it a former airplane hanger which housed Howard Hughes' plane, but it also was later used as a sound stage for several movies. Carnival Cruise Line recently took over the space and gave it a major renovation and refurbishment.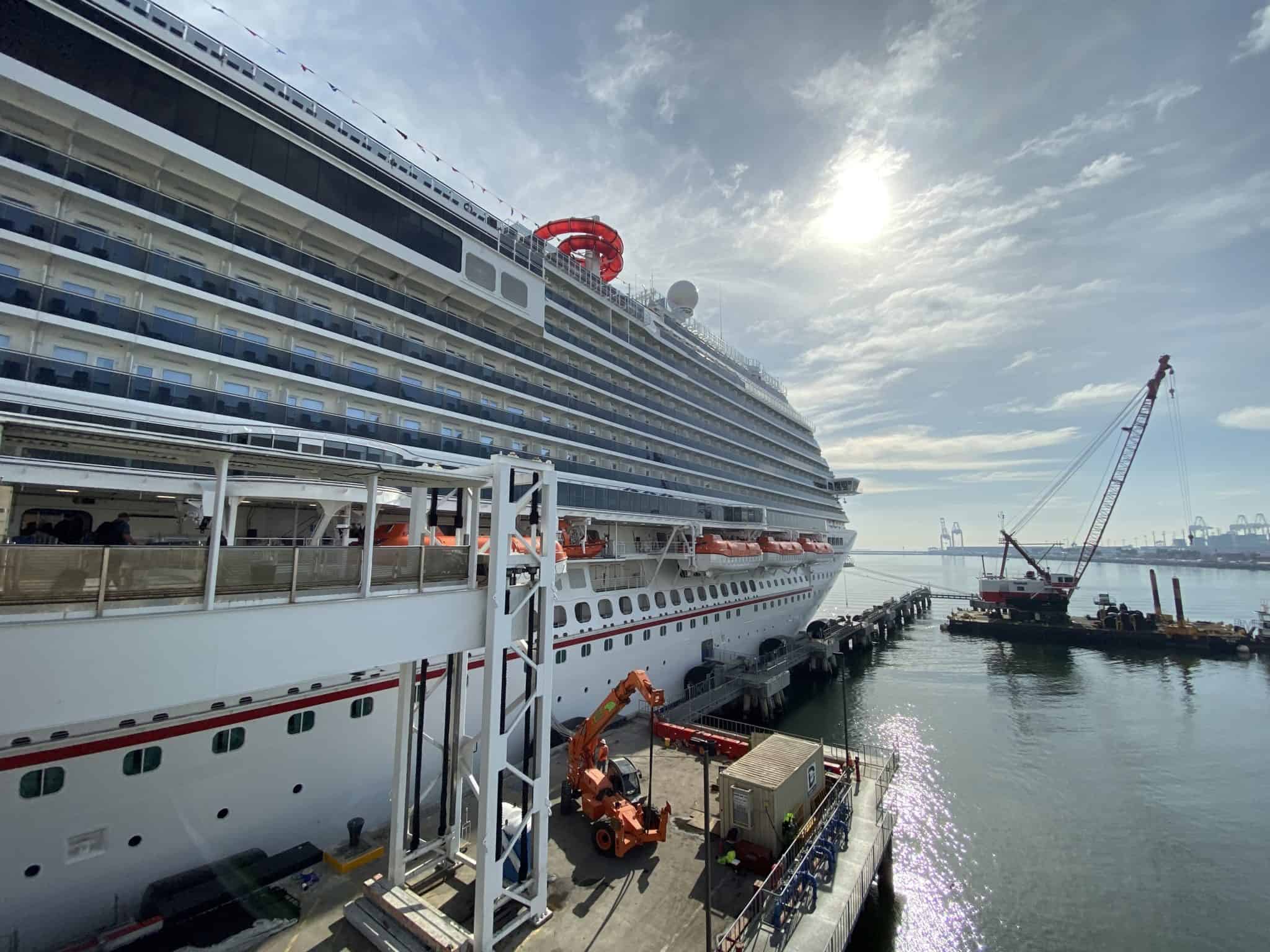 This is probably the most unique terminal I've ever been in. It has arcade games, concession stands, and rows of seating as far as the eye can see. This is the biggest ship to ever homeport in Long Beach, so I was a little worried about the embarkation process. 
With this only being a three-day cruise, we went with carry-on bags and didn't need to use the porters. Inside the terminal, they scanned our boarding passes a few times and we were on the ship by 11:30 a.m.
In Long Beach, you board the ship on deck four, which means the first thing you see is the atrium and its beautiful Dreamscape LED funnel. This allows the ship to make a fantastic first impression the moment you step aboard.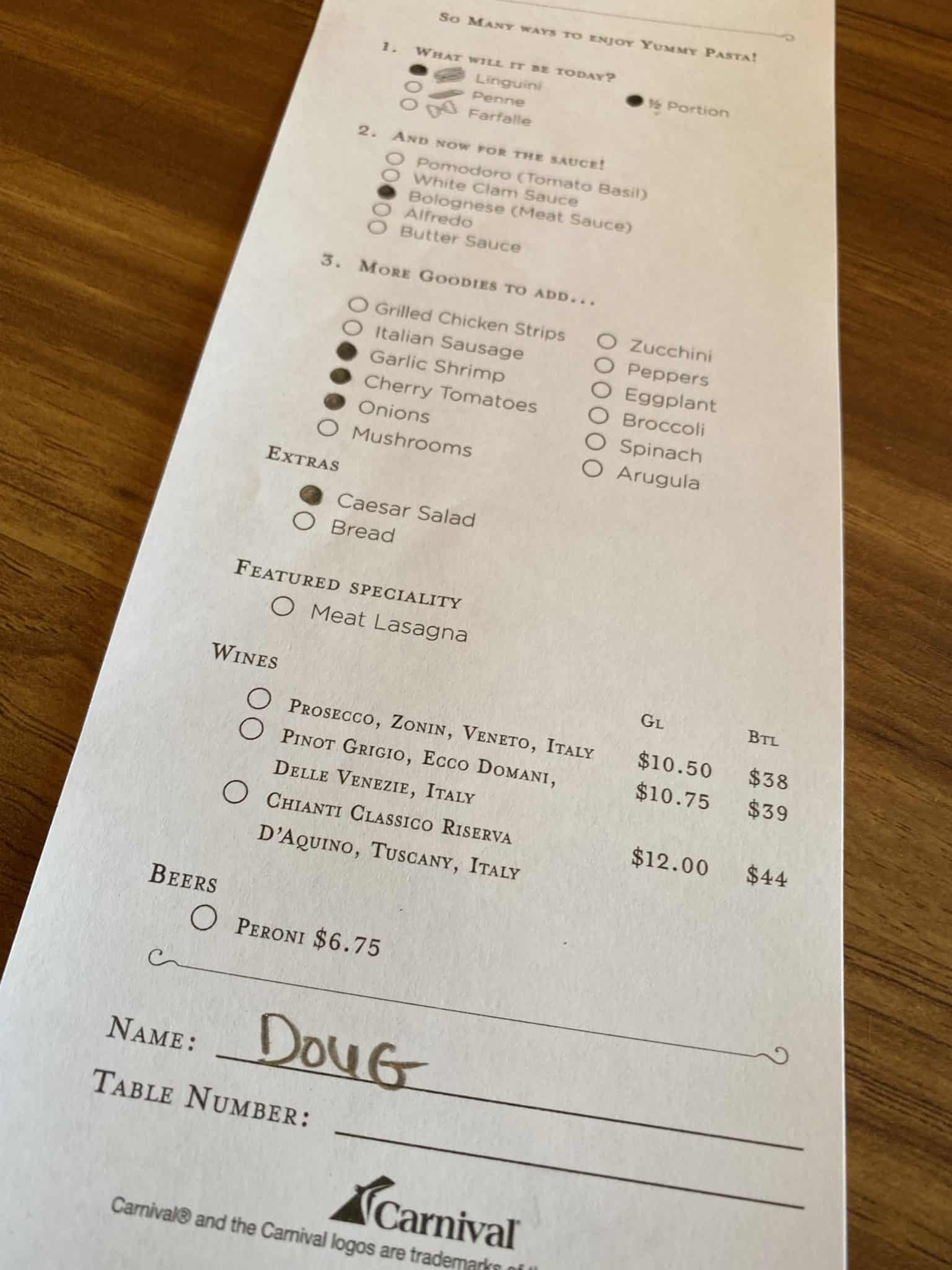 We stayed at Hotel Maya last night and their breakfast cost a small fortune, so we opted to hold off eating until we got on Panorama. Knowing that a whole lot of people head to the buffet on embarkation day, we decided to avoid that by instead going to Cucina del Capitano to enjoy the Captain's Pasta Bar.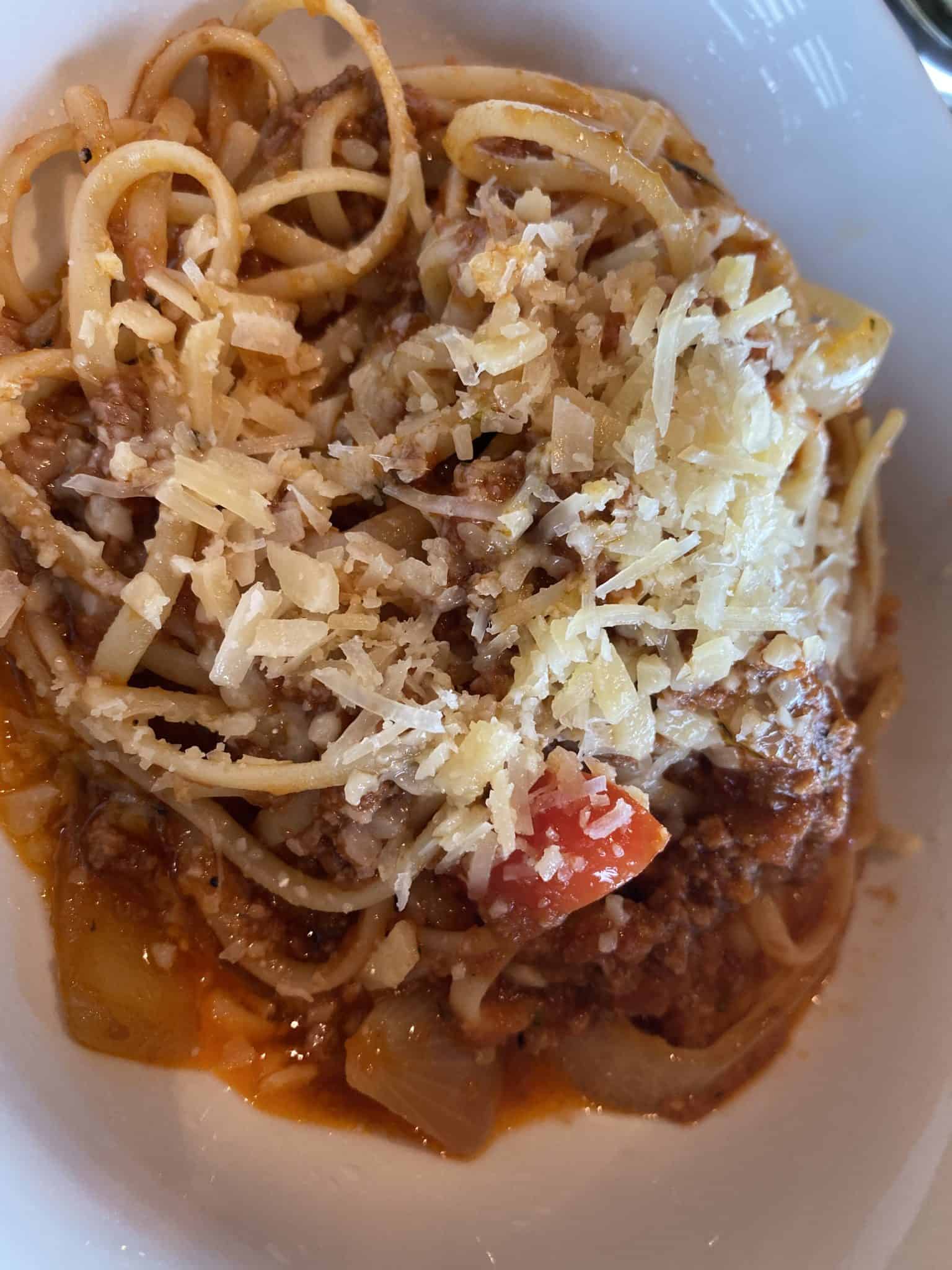 Since the ship had just finished a 38-day transatlantic which was a non-revenue sailing, our stateroom was basically ready as soon as we boarded. Our room was a midship balcony on deck 9. Decor wise, it's very similar in style to the Carnival Sunrise which, when launched earlier this year, featured the same blond woods and blue accents. The biggest pop of color in the room comes from the artwork on the wall.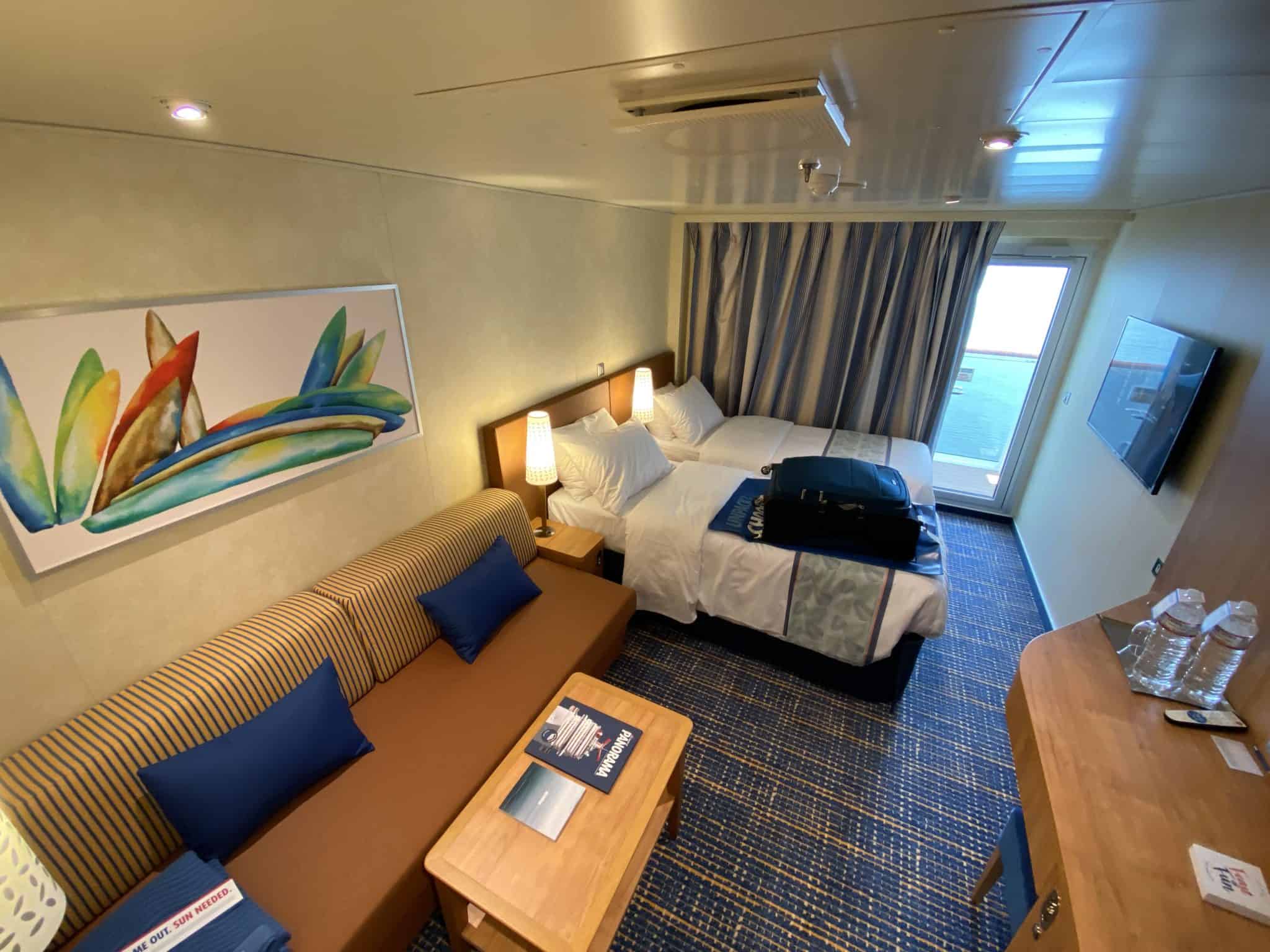 The room is a standard balcony cabin as far as I can tell, with a couple of USB ports, nice sized TV, and adequate balcony space.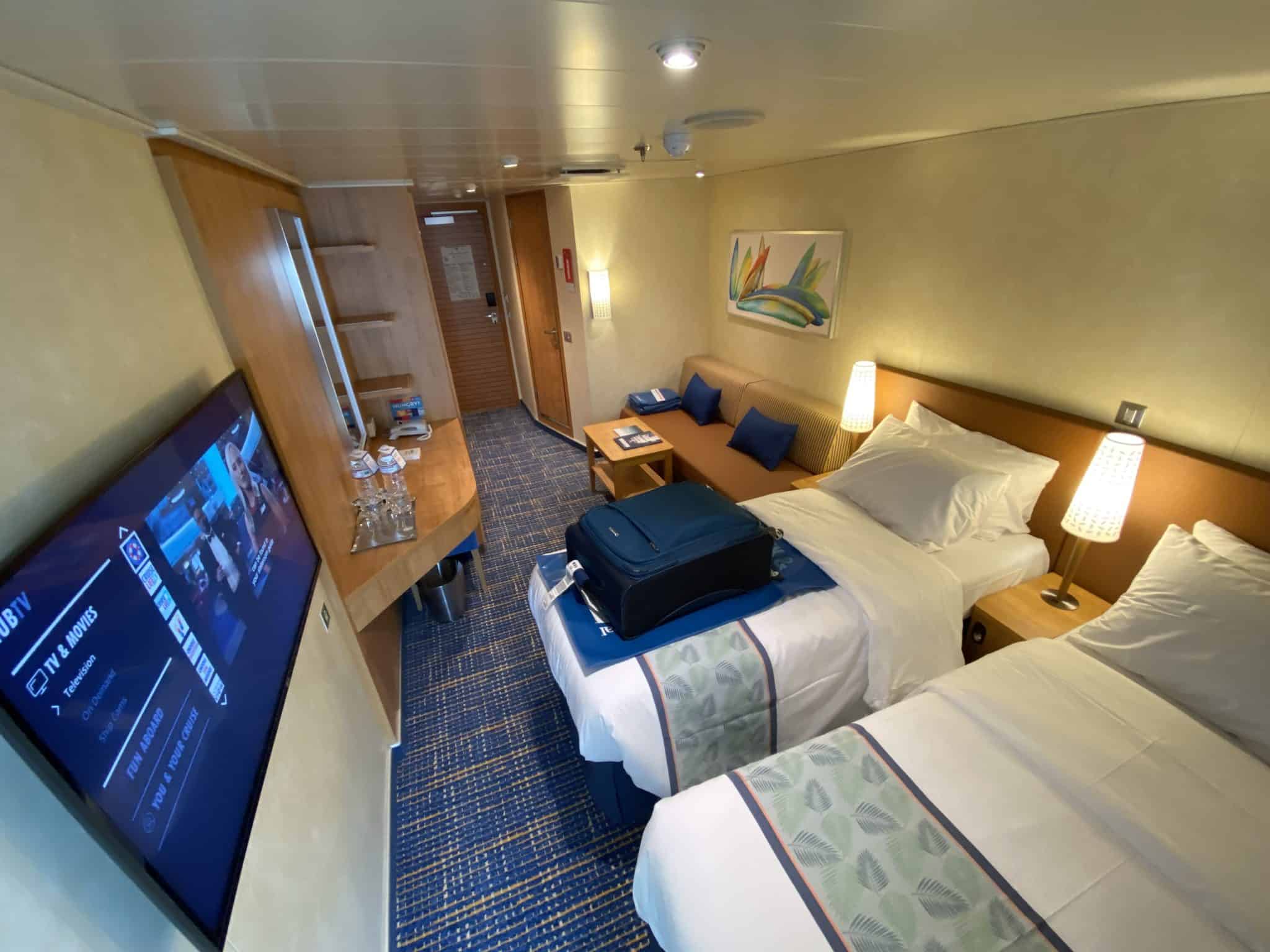 We had a chance to take a technical tour right after embarkation with the Vice President of Environmental Operations for Carnival. They showed us the engine room, recycling facilities, food processing, and waste management. In other words, areas that aren't usually seen by passengers.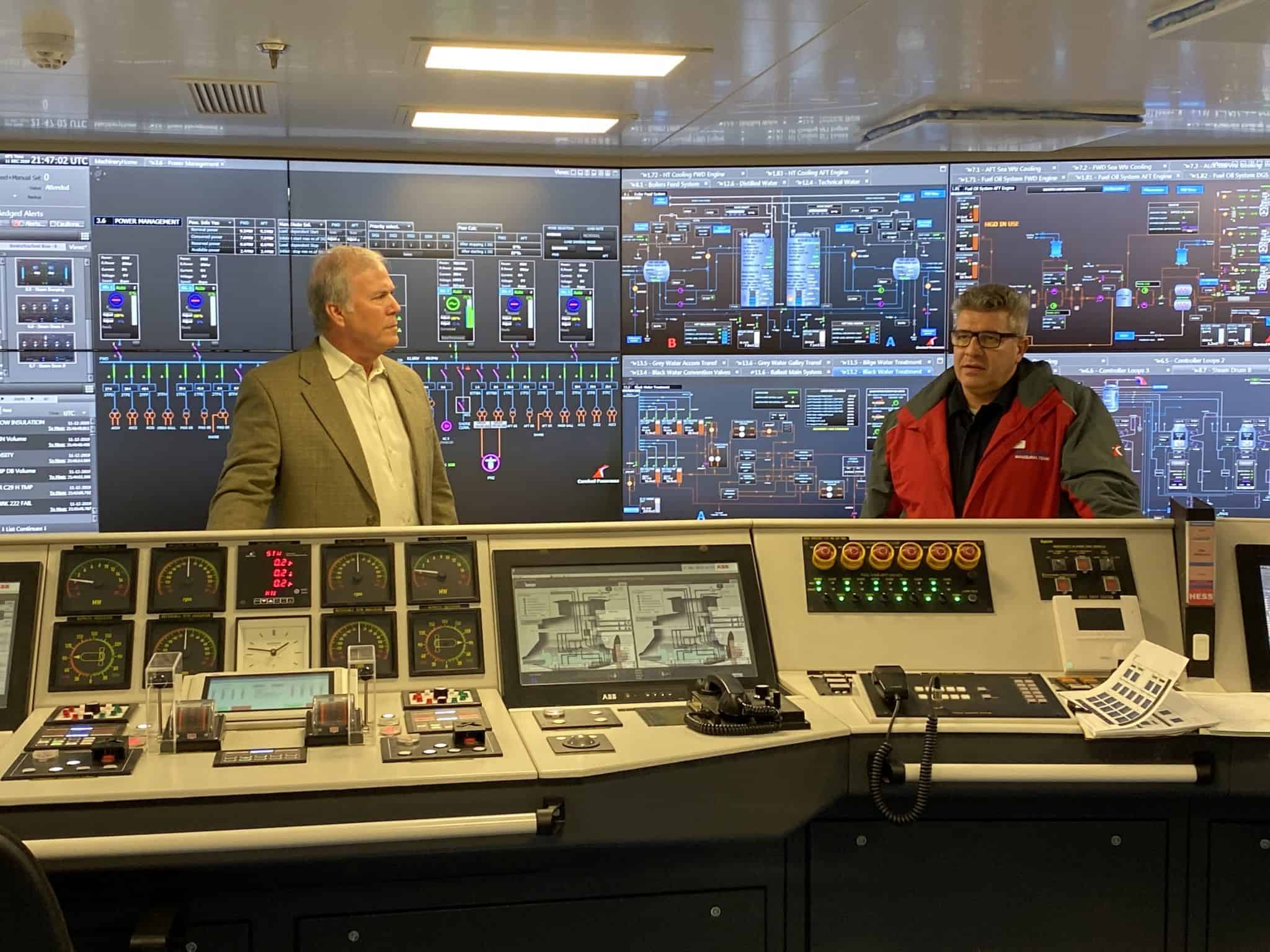 At one point, we were 20 feet below the waterline, which is sort of odd. You don't necessarily know it until it's pointed out to you, but once they do, it's all you can think about! It was a fascinating tour that gave those of us lucky enough to take part a behind-the-scenes glimpse of how the ships we love operate. Stay tuned, because I'll be writing more about this tour in the days to come. 
The muster drill was held just before we were to set sail. Our meeting point was in the casino, where things were a little bit disorganized. This wasn't really the fault of Carnival and its staff, as it mostly involved people walking right past the person who was scanning cards to make sure everyone was in attendance. My guess is that there were a lot of first-time cruisers who didn't necessarily understand the process. 
Otherwise, the muster drill was pretty standard, and we left Long Beach almost immediately after it was concluded.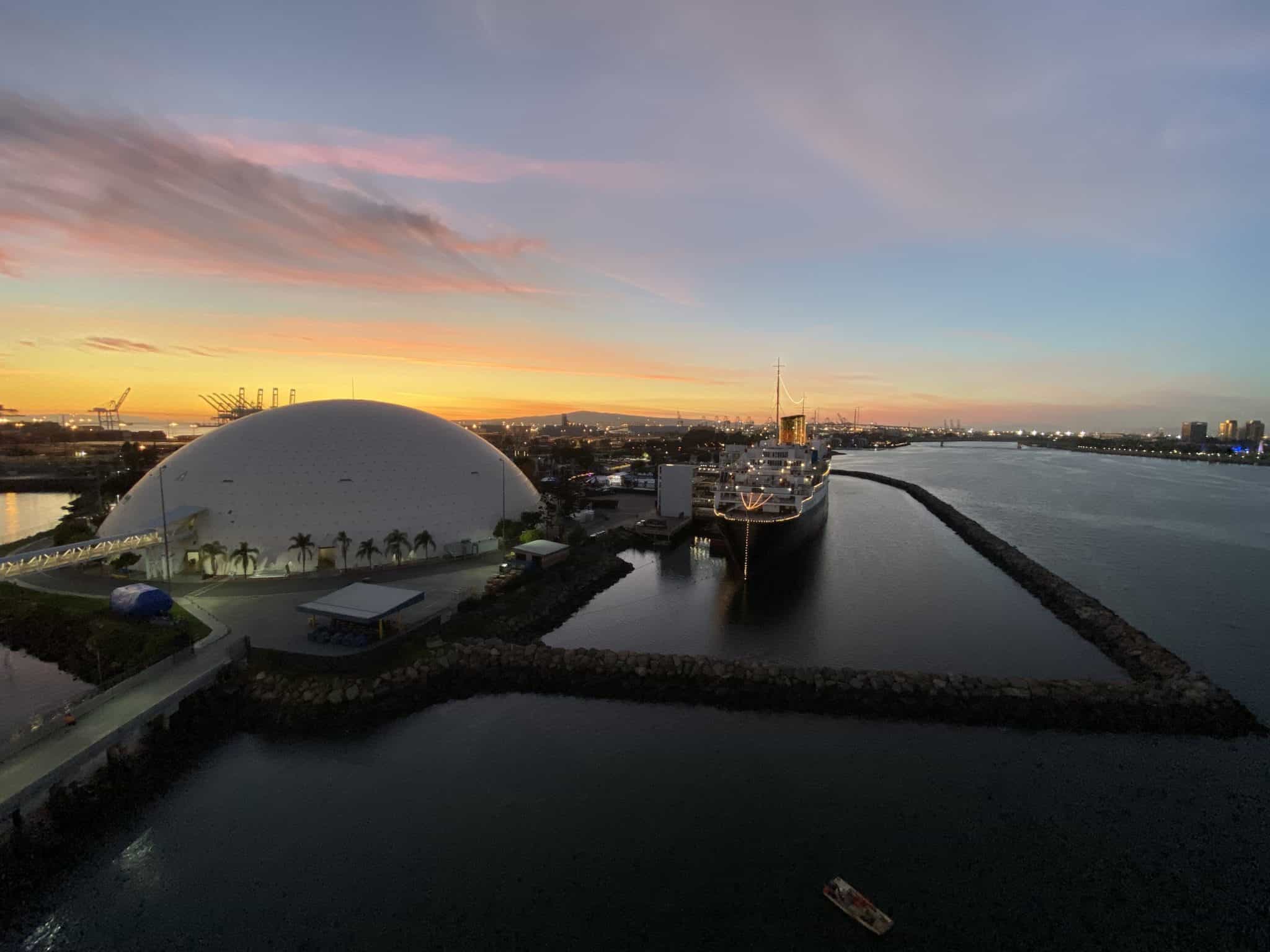 Sailing out of the harbor with the iconic Queen Mary in the background is a cruise addict's dream.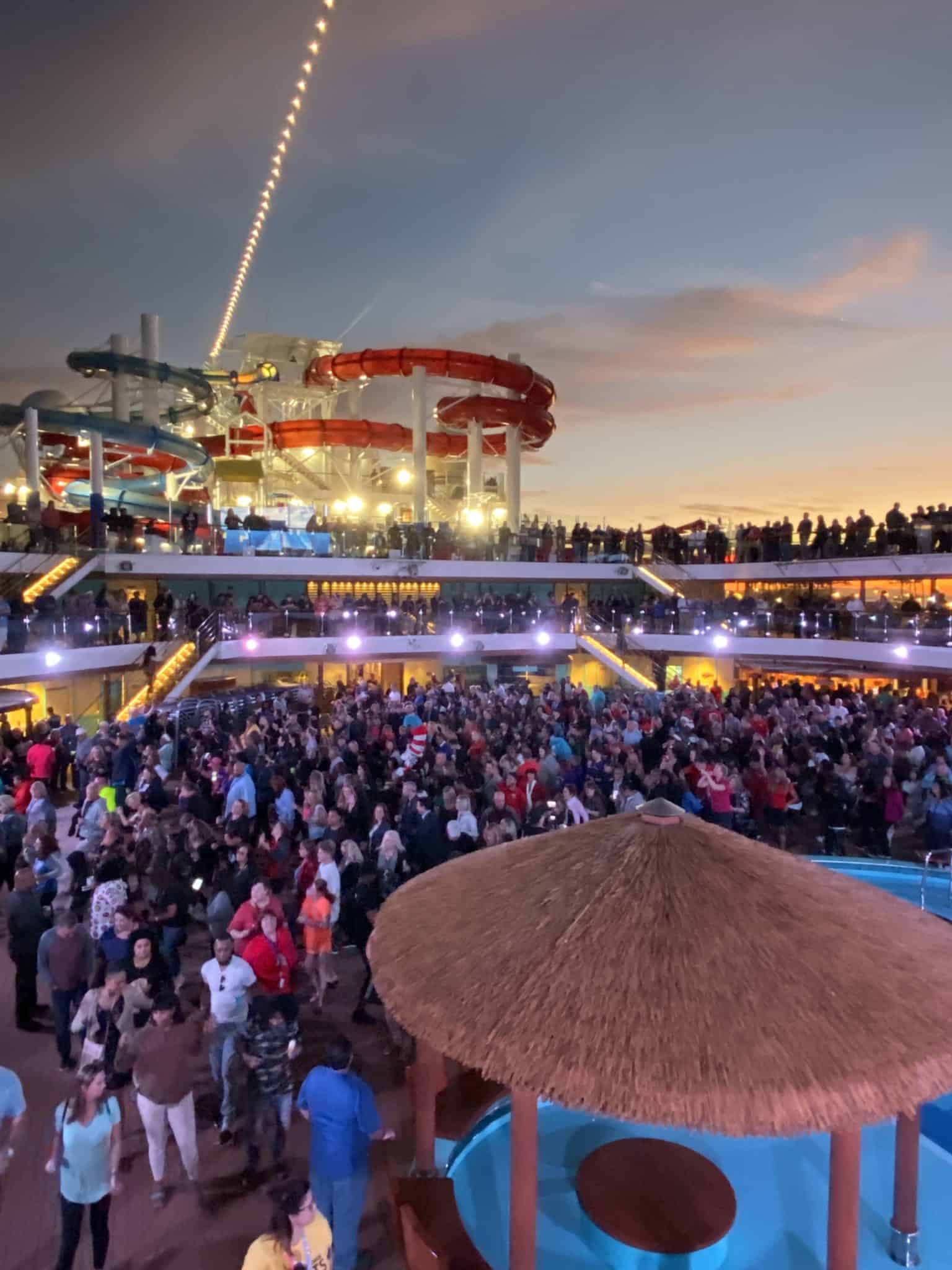 The only thing more energetic than a sail-away party is one held on a brand new ship as it leaves its new homeport for the very first time. The lido deck and the two decks overlooking it were packed with people either dancing or at least tapping their toes as they took in the spectacle. The whole thing was overseen by the ship's cruise director, whose catchphrase "Hello, lovelies!" will put a smile on even the grouchiest face, and who seems to have boundless energy. 
Before dinner, they had the official Christmas tree lightening in the main atrium. Like the sail away party, this was overseen by Emma. There was a countdown before, with the flipping of some unseen switch, the tree at the ship's heart came to life. It was kind of cool, because exactly two years ago I was doing an eight-night sailing on Panorama's sister ship, the Carnival Vista, and attended that ship's tree lighting, too.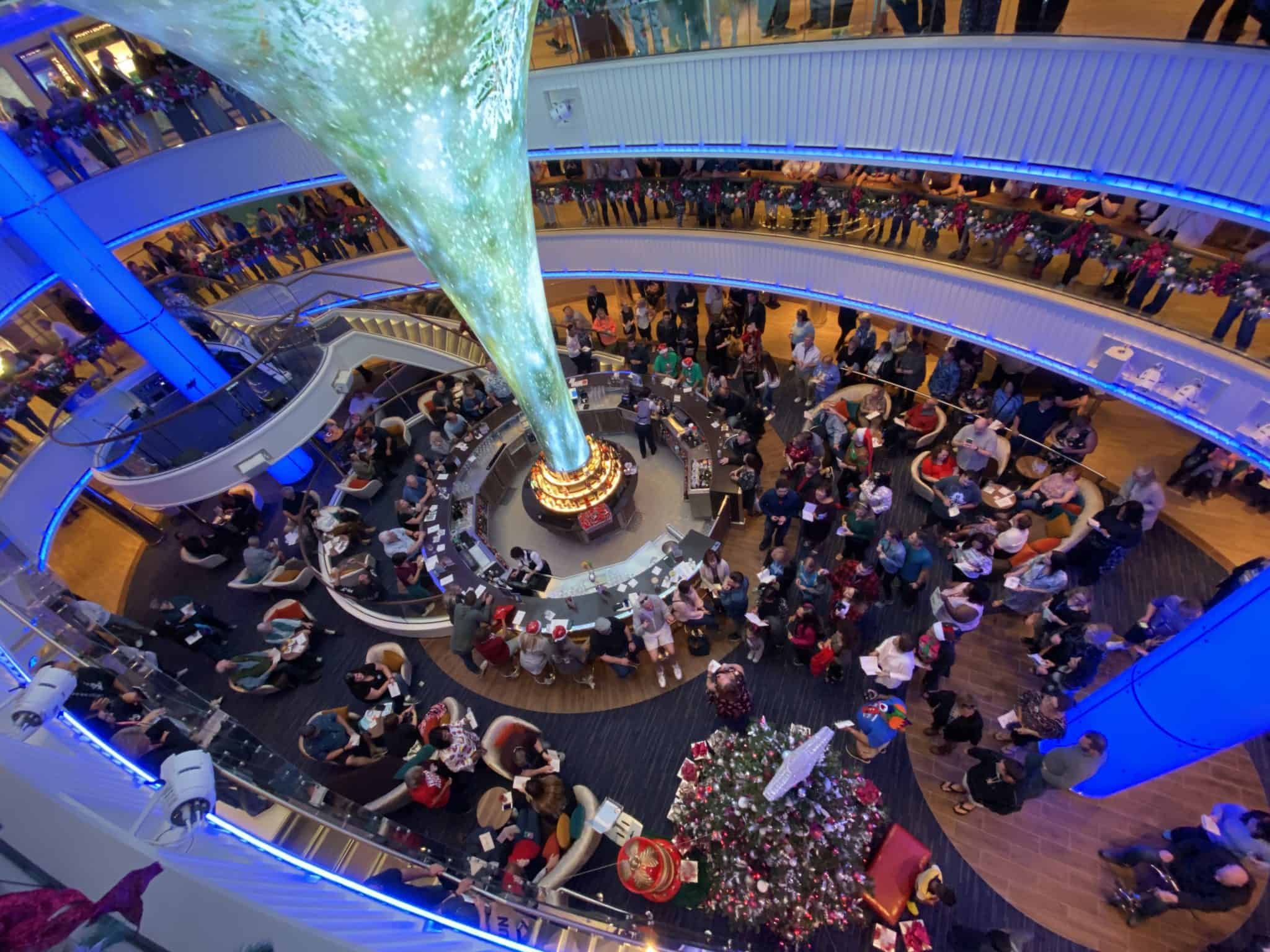 Dinner was in the Vista (aft) main dining room. I tend to prefer not only set dining but, whenever possible, the second seating. This gives me time to enjoy the sunset (and digest the food I've been eating all day!). The dining room team got off to a slow, rocky start tonight, but once they got into the groove, things fired on all cylinders. I went with a Caesar salad, grilled chicken, and bitters and blanc for dessert. Ultimately, dinner wound up taking about an hour and forty-five minutes.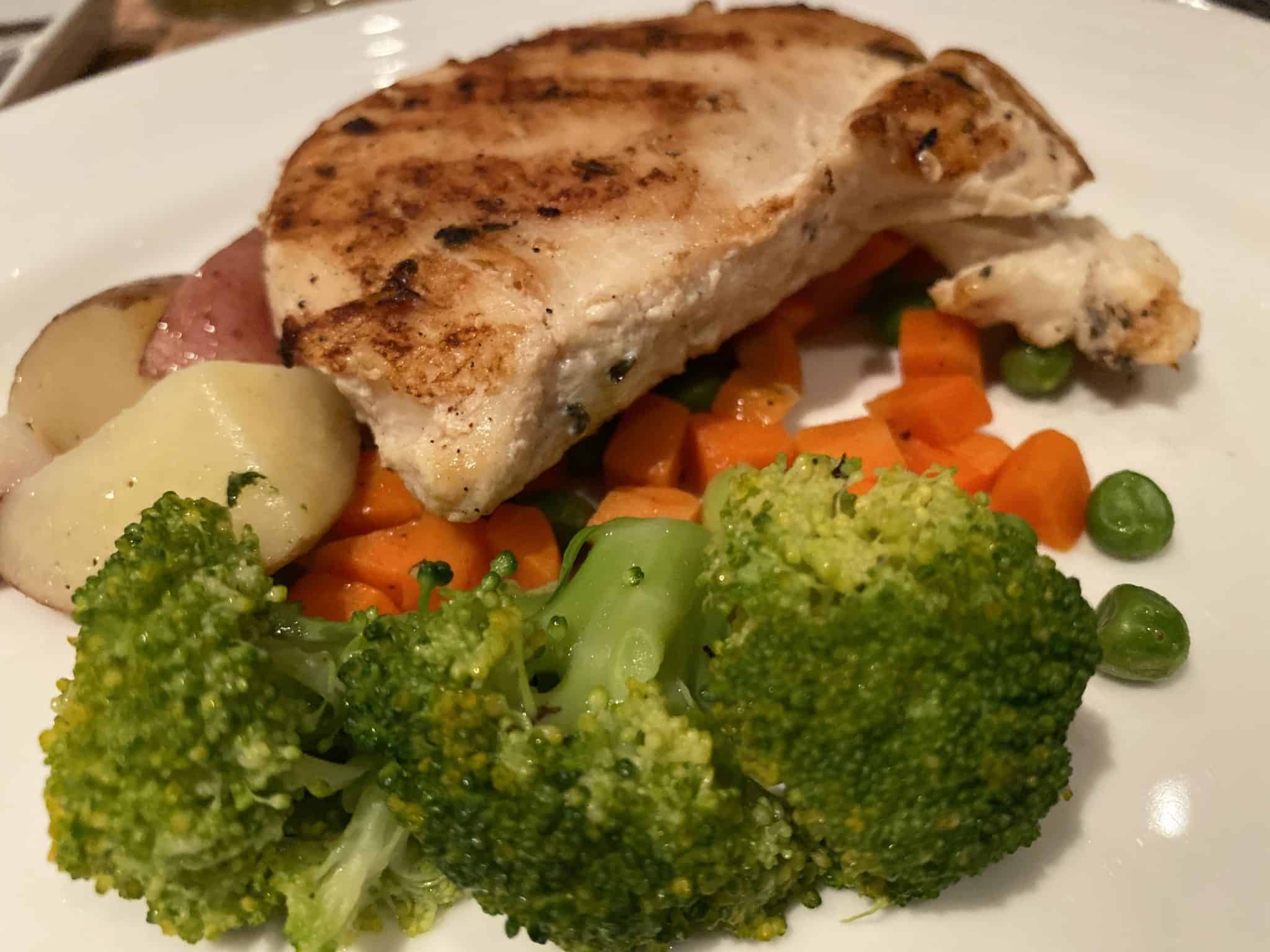 After dinner, I took a quick walk around the ship to see what was going on. The Welcome Aboard show was happening in the Liquid Lounge (aka the main theater), after which there was a party in the atrium. Elsewhere, there was a Punchliner Comedy Club show taking place in the Limelight Lounge  and, of course, the casino was jumping. After all, people only had a few days in which to try and hit that big jackpot!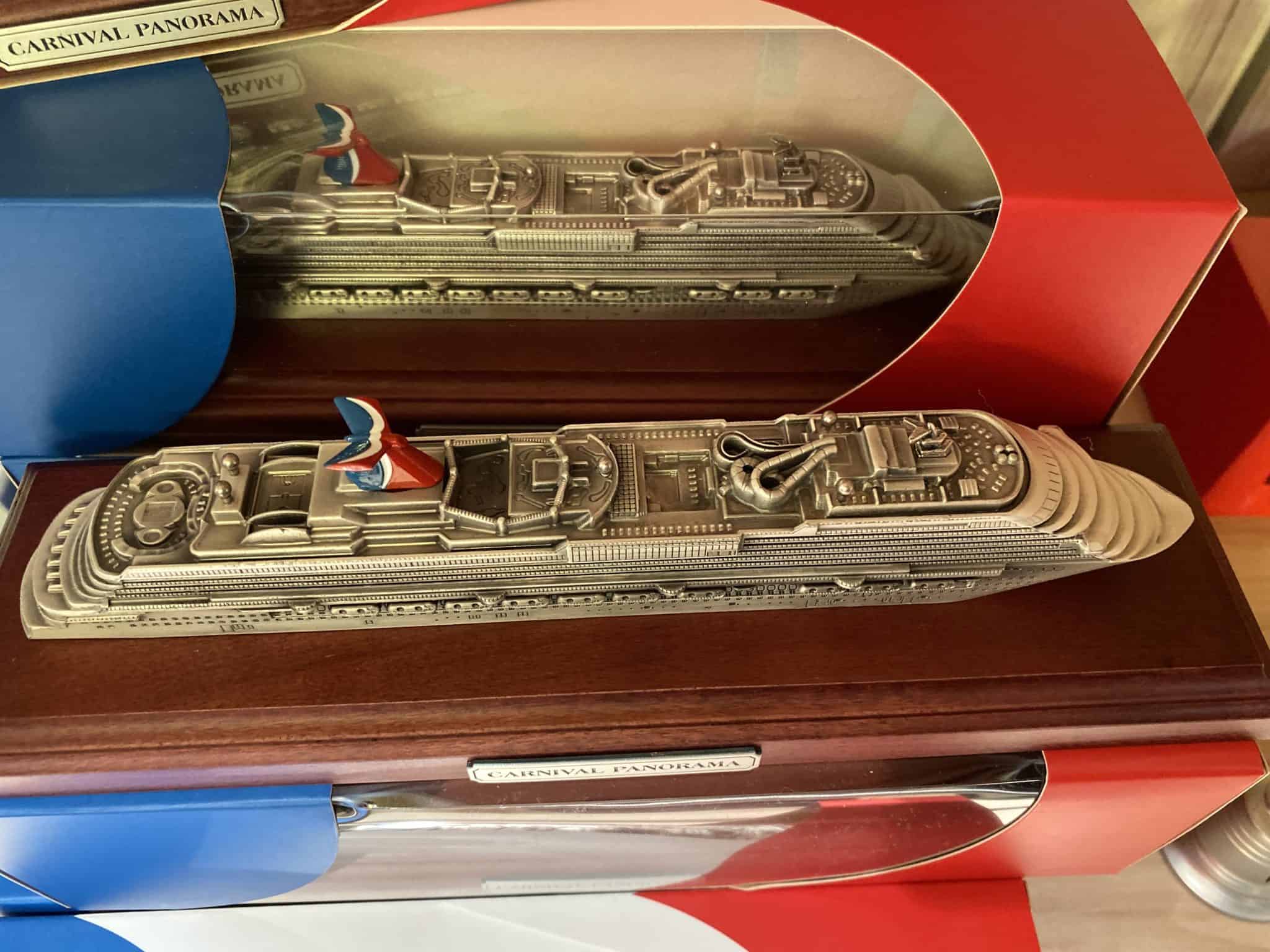 This ship has limited commemorative Carnival Panorama merchandise like model ships, ornaments, and coins. Of course, I jumped in line to get a couple of ship models to add to the collection. 
Tomorrow is a sea day, but it won't just be about lounging on the Serenity Deck and checking out the water slides. I'll be taking a class in the new Carnival Kitchen culinary studio, and then heading to the Sky Zone to check out the trampoline park. I'll also be having dinner at one of my favorite Carnival venues, JiJi Asian Kitchen. 
So until then, it's lights out for now!