When I boarded the MSC Divina today, the main purpose of the trip was so that I could check out Ocean Cay MSC Marine Reserve, their newly-opened private island. I was originally supposed to check the island out a few months ago, but it got postponed.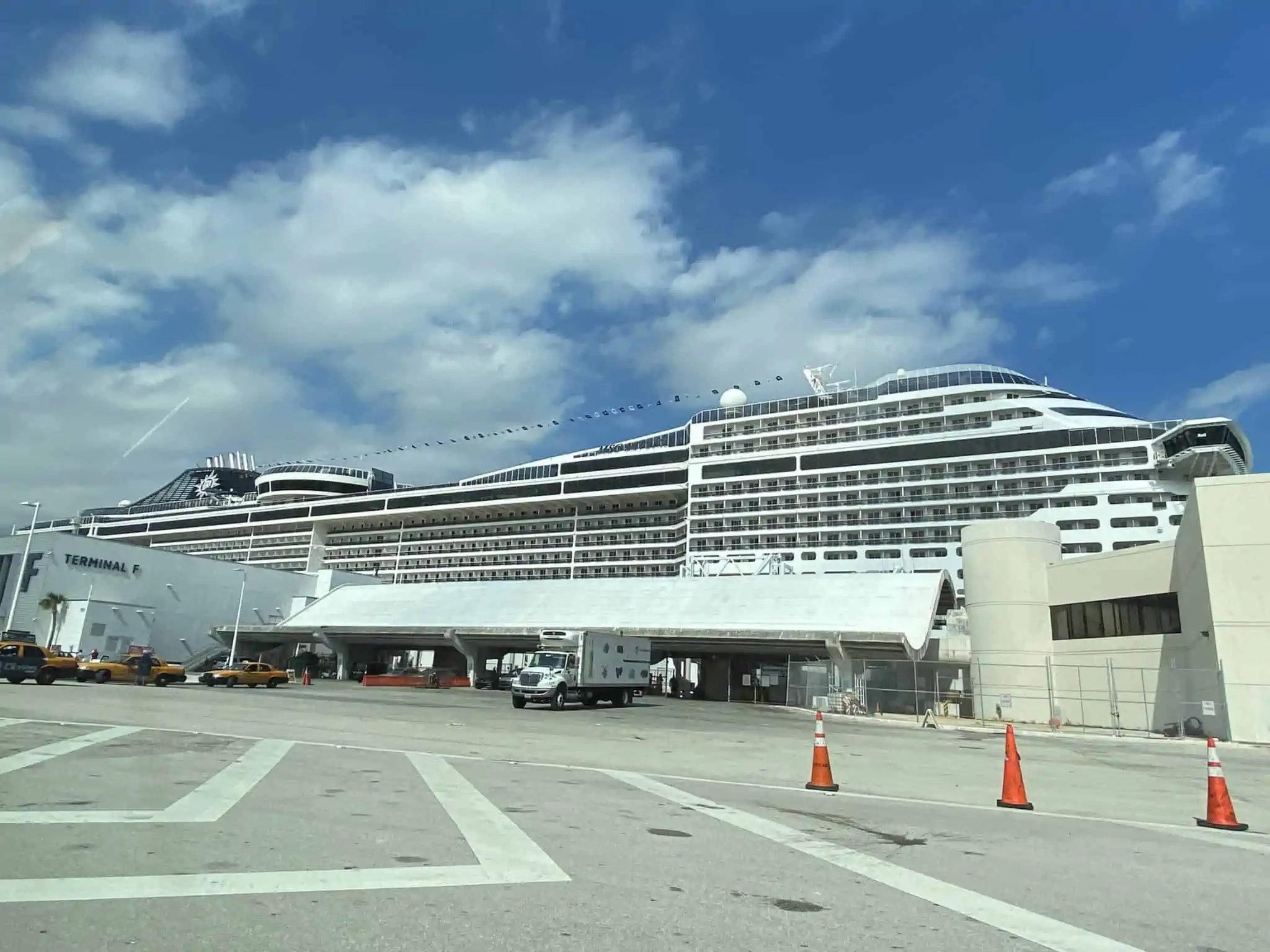 So when the opportunity came up to jump on Divina for a three-day sailing which would include stops at Ocean Cay and Freeport, it seemed like a great opportunity. 
If you've been listening to Cruise Radio for a while, you know that it was a cruise on this very ship — MSC Divina — which turned me off MSC a few years back.
But then, two months ago, I went on the MSC Meraviglia and fell in love with the ship and all she had to offer. As I boarded today, I wondered which way this trip, which was sort of a tie-breaker, would go.
Our Itinerary:
Tuesday: Sail out of PortMiami 

Wednesday: Spend the day in Freeport, Bahamas 

Thursday: Explore Ocean Cay MSC Marine Reserve 

Friday: Disembark in PortMiami 
Today's sailing departed from Terminal F at PortMiami (next to the one with the roof that looks like a tent).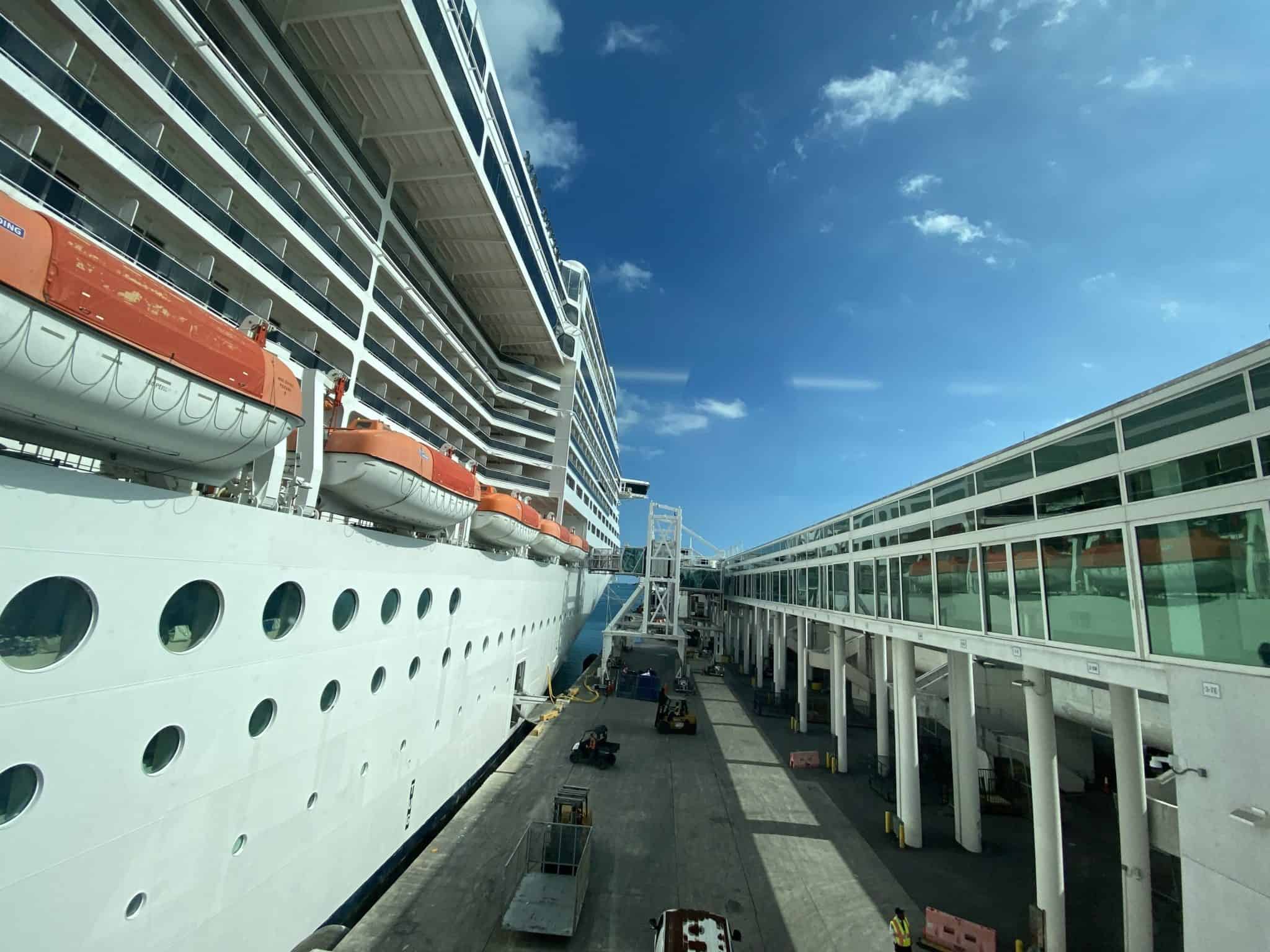 Embarkation was fairly straight forward, taking about 20 minutes to get from curb to the ship. It helped that with this being a three-night cruise, I only had a carry-on bag. During the check-in process, they give you your keycard and details on how to register your cruise card once onboard.
By the time I checked in they were already boarding, so I walked right onto the ship. 
You board MSC Divina in the main atrium, and from there you go forward or aft to head to your staterooms.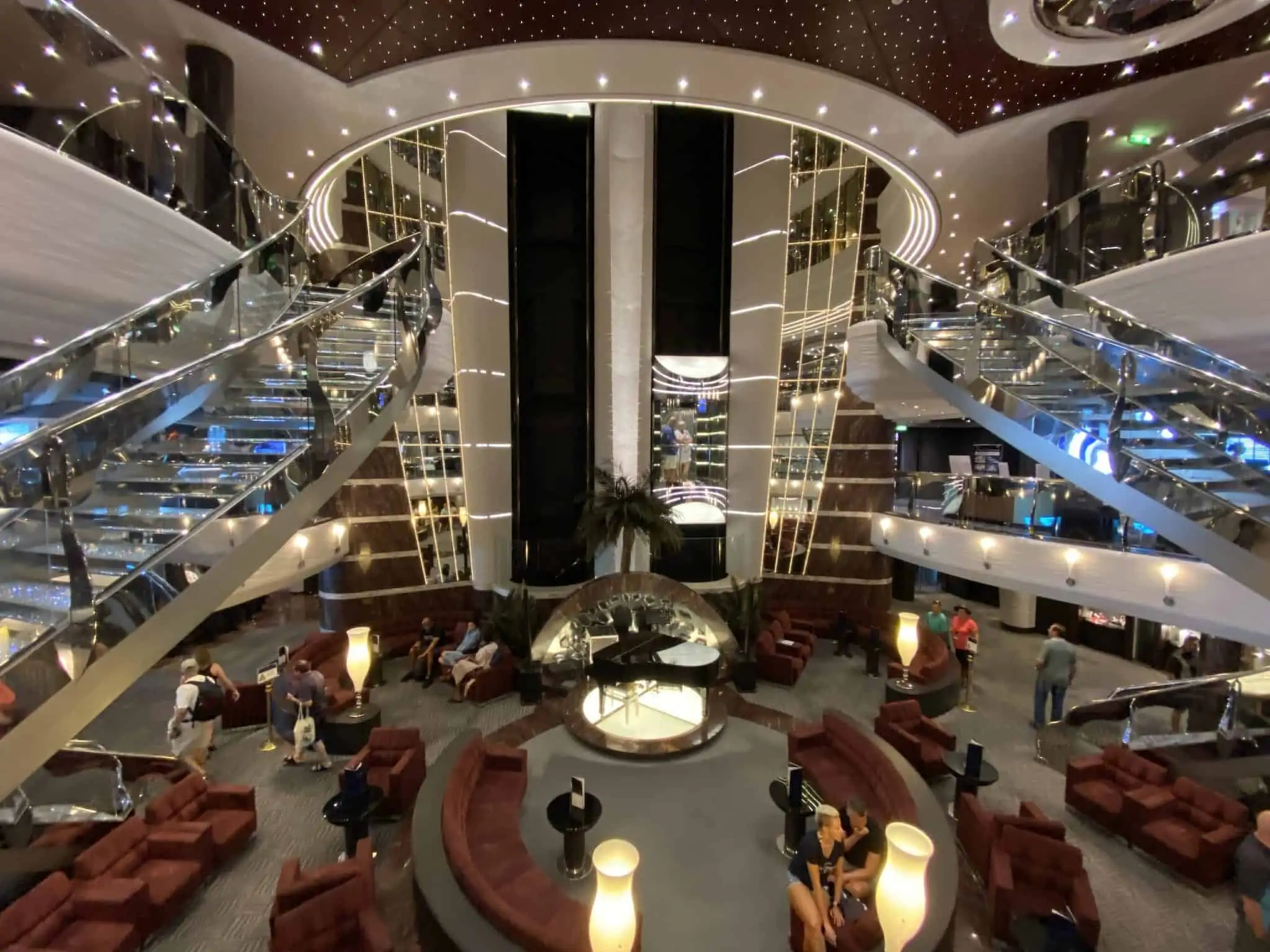 I had a balcony stateroom on deck 13. The cabin was well appointed with plenty of storage, both bedside and in the closets, glass-enclosed showers, a comfortable bed and air-conditioning that works well.
The color scheme, which is sort of various shades of brown, is comforting and gives the room an upscale feel. It really shows how important things like materials and colors are when it comes to forming impressions of a space.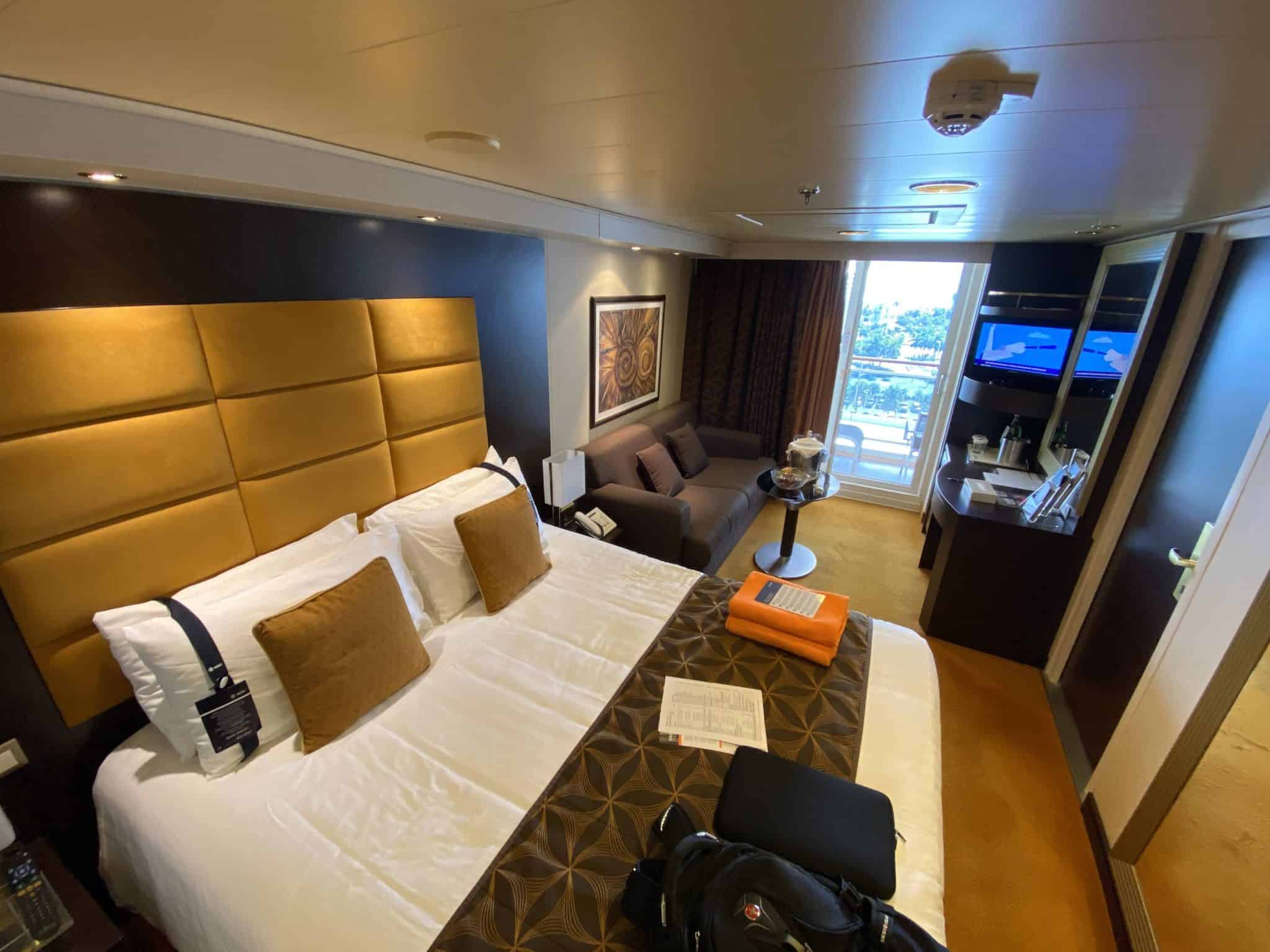 Grabbed lunch in the buffet area after checking out my room. There was a nice selection with a little bit of everything, but I gravitated towards the pizza. Unlike on some lines on which pizza is sort of a last-ditch option, MSC does pizza right.
There's a reason the open-air kitchen pumps out hundreds of pies every single day. It's fun to watch the chefs working the dough, and people definitely keep them busy, eating the pizzas as fast as they can be pumped out.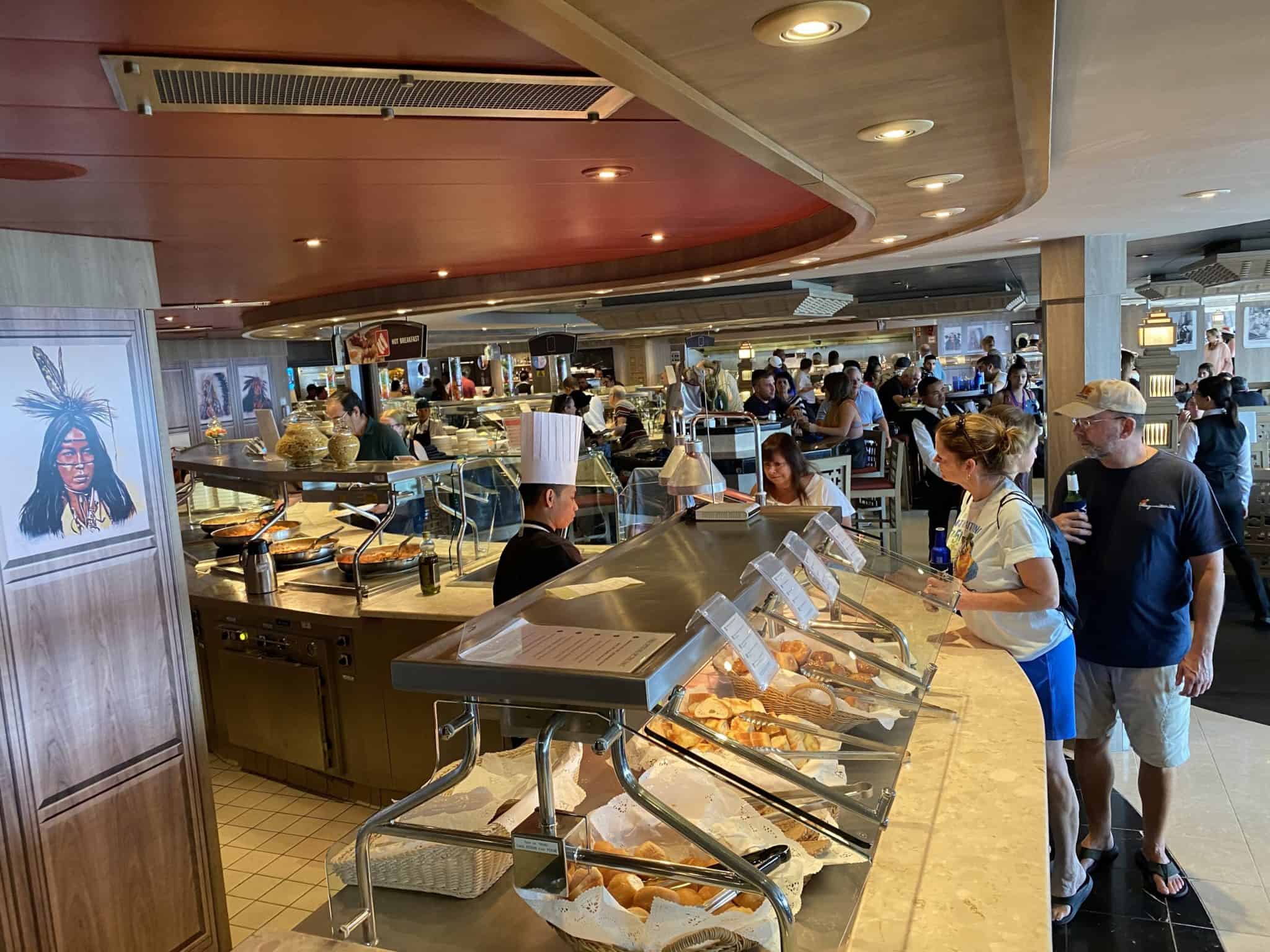 One thing that takes a little bit of getting used to when sailing on MSC Cruises is the internationally diverse makeup of the passengers and how it impacts life on board. Even on sailings out of a port like Miami, there's a very large European presence on the ships.
As a result, you'll usually hear announcements being made in multiple languages. 
There was a time years ago when this really bothered me. It wasn't until I began traveling internationally that I came to appreciate the practice. Being someplace where people didn't speak English really gave me a new understanding of just how difficult travel can be if there's a language barrier, and how grateful you are when announcements are made in several languages, including your own.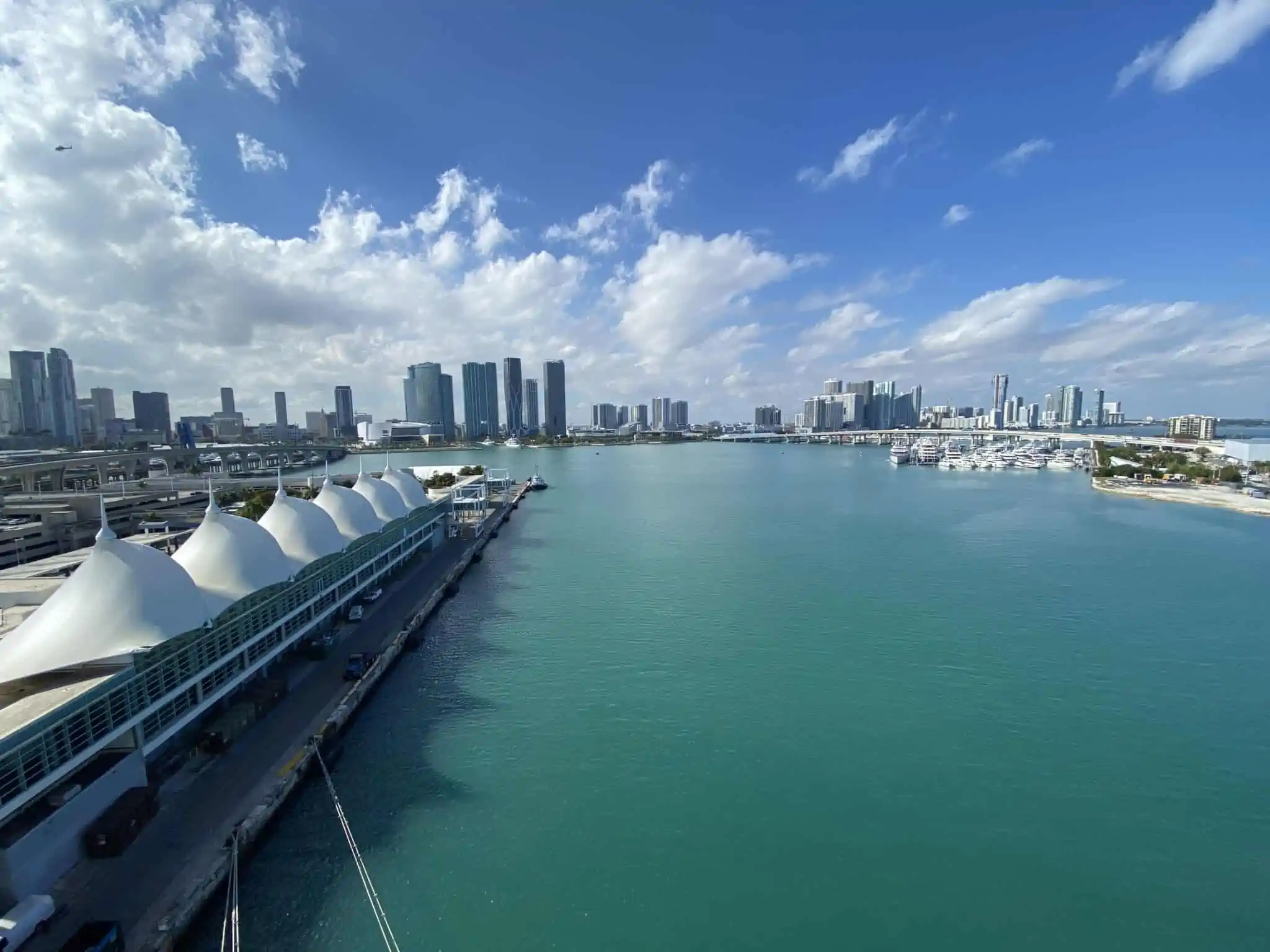 During the muster drill, for example, everything was repeated in five different languages. Another interesting thing about the muster drill: We actually had to bring our life jackets to the drill and put them on, rather than simply watching crew members demonstrate how they work. Even with the spiel being repeated in several languages, we were still done in about a half-hour.
Sail away from PortMiami was beautiful as always, and we had exactly the kind of weather you always hope to have for the occasion. Ours was the last ship to leave at 5:00 pm and, once we disembarked the pilot, we headed east toward Freeport, Bahamas, which was to be our first stop.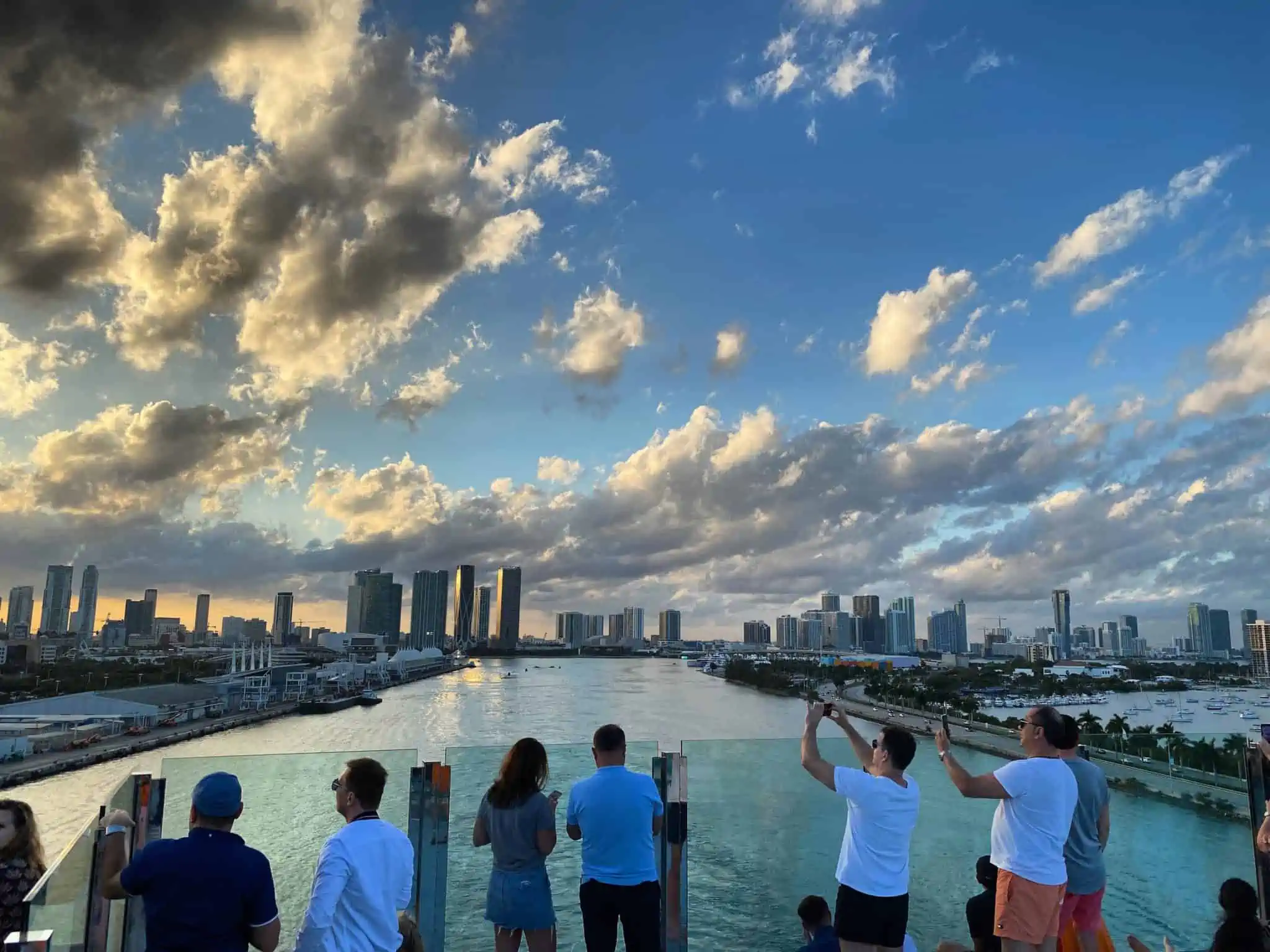 Before dinner, I attended a discussion during which we were given a lot of interesting information about Ocean Cay. Whereas most people think of the private islands owned by cruise lines as being all about fun in the sun, MSC took a distinctly different approach.
While Ocean Cay does, of course, offer all of the fun and all of the sun a visitor would expect, it also gives them a chance to go deeper.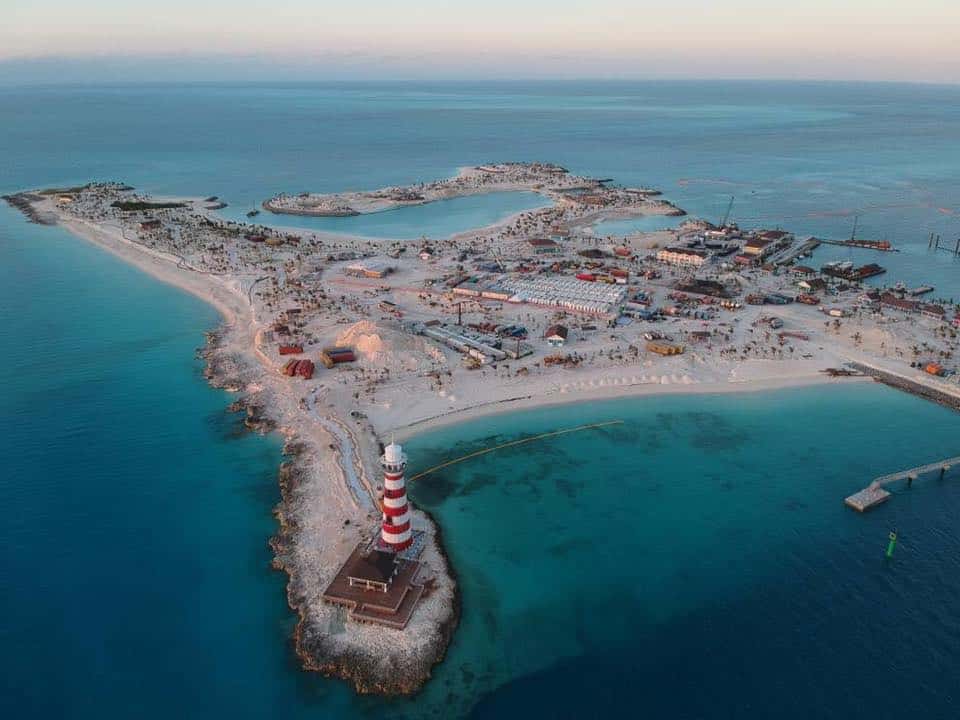 As part of the presentation, we learned about the dangers microplastics present to the oceans and the creatures they call home as well as the efforts being made at Ocean Cay to restore our rapidly-diminishing coral reefs.
This isn't just a cruise line talking the talk about environmental responsibility. Instead, Ocean Cay is as devoted to science and research as it is beach buffets and sun loungers.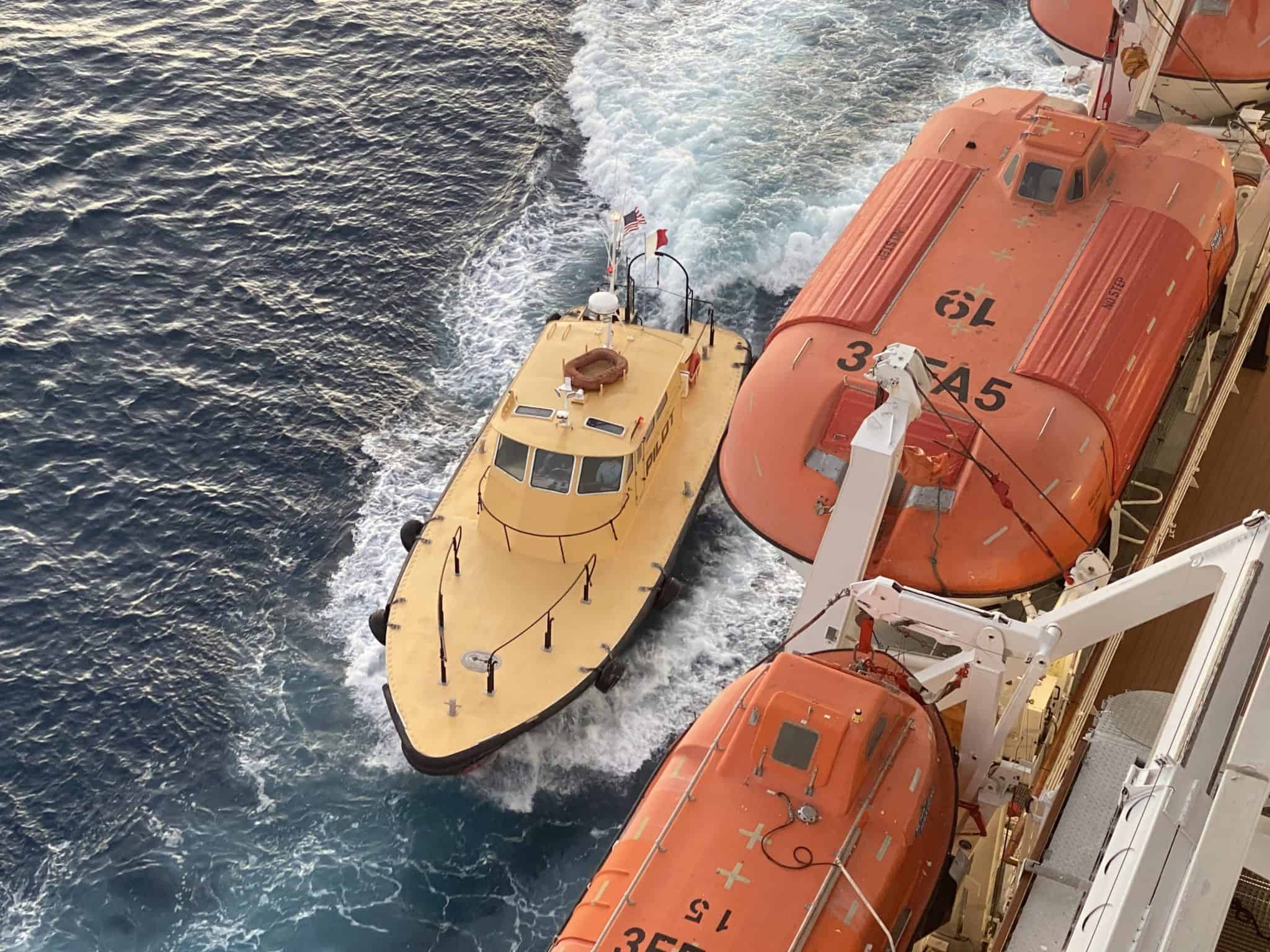 As I looked forward to checking out Ocean Cay for myself, I couldn't help thinking that the destination sounded sort of like Walt Disney World's Epcot: A place where you could go to have a good time, but also maybe learn something along the way. 
We had about an hour to kill before our reservation at the Butcher's Cut steakhouse, so we went to the sports bar to hang out for a bit. As soon as we walked in, I realized that somehow, I hadn't ever visited the venue before.
It's very reminiscent of Norwegian Cruise Line's The Local (or O'Sheehan's, depending on which ship you're on). There's a miniature bowling alley, a bar for all your beer-and-cocktail needs, several television sets and a decent selection of complimentary eats. It'd be a great place to watch a game while chowing down on a burger and some nachos.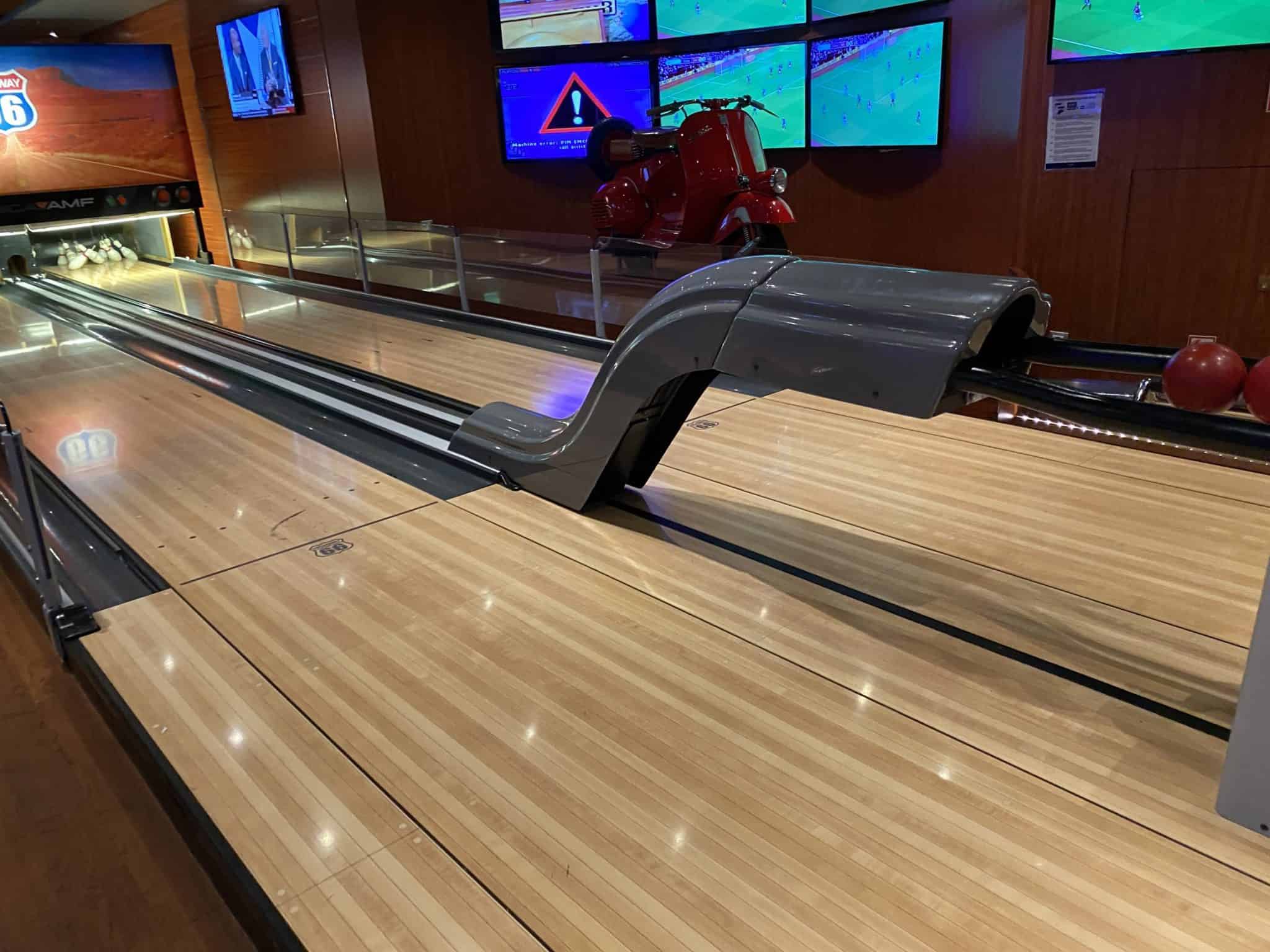 We had something bigger and better in mind for dinner, however: Butcher's Cut steakhouse. (The last time I was on this ship, Butcher's Cut was known as Eataly Steakhouse.)
When I sailed Meraviglia two months ago, I did brunch at Butcher's Cut, but hadn't had a chance to experience their dinner menu.
I wound up ordering the shrimp cocktail, tomato soup, a 14-ounce sirloin and roasted cauliflower. Despite some very tempting offerings on the dessert menu, I took a pass.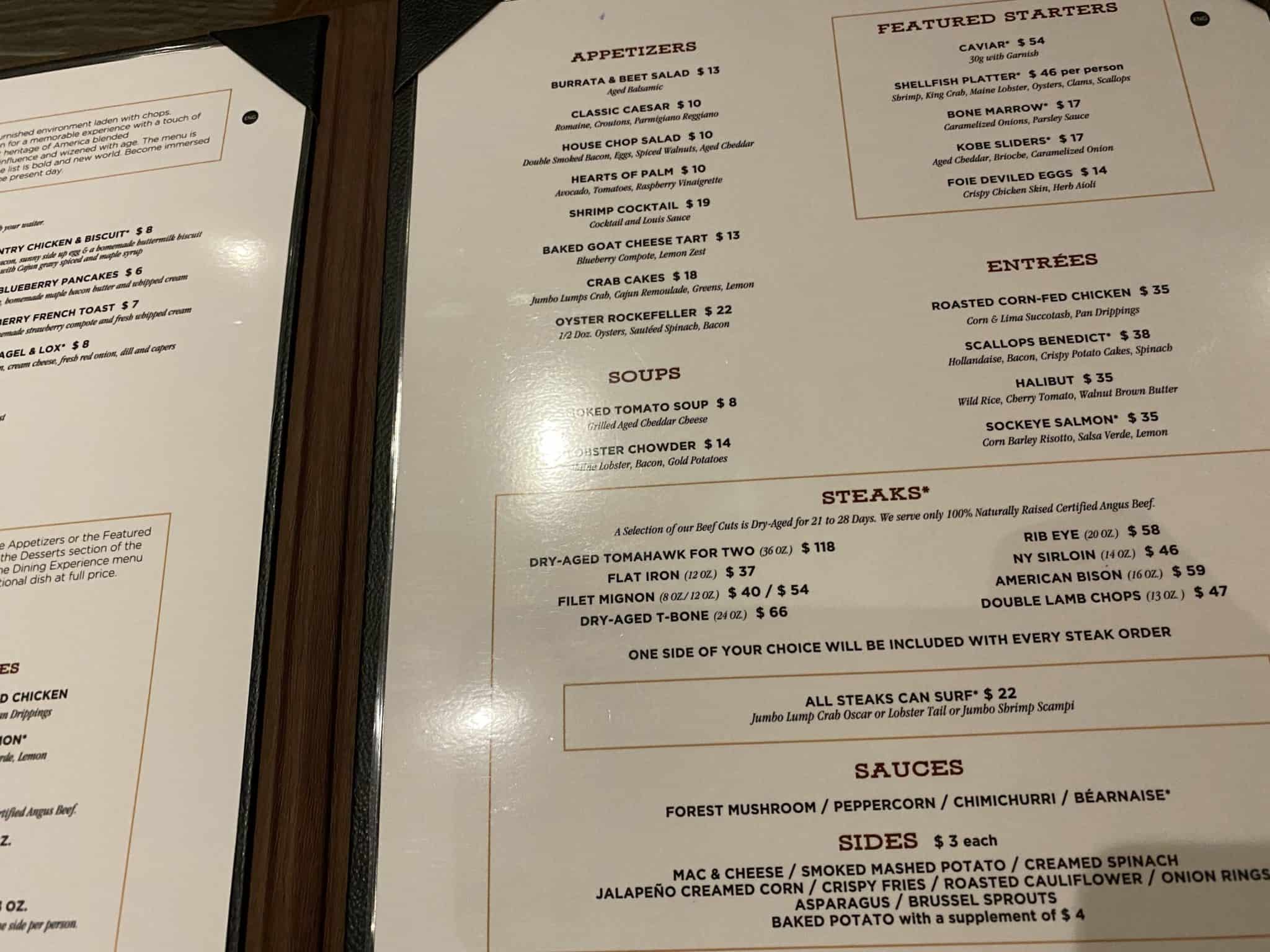 One nice way to get a "free" meal here is to use MSC's status match program, which gives you the opportunity to eat in one of the specialty restaurants. Otherwise, this is an ala carte venue, and it can get pretty pricey pretty quickly.
The 14-ounce New York sirloin (with one side) was $46. If I'd been paying for my meal, based on ala carte pricing, it would have cost $73.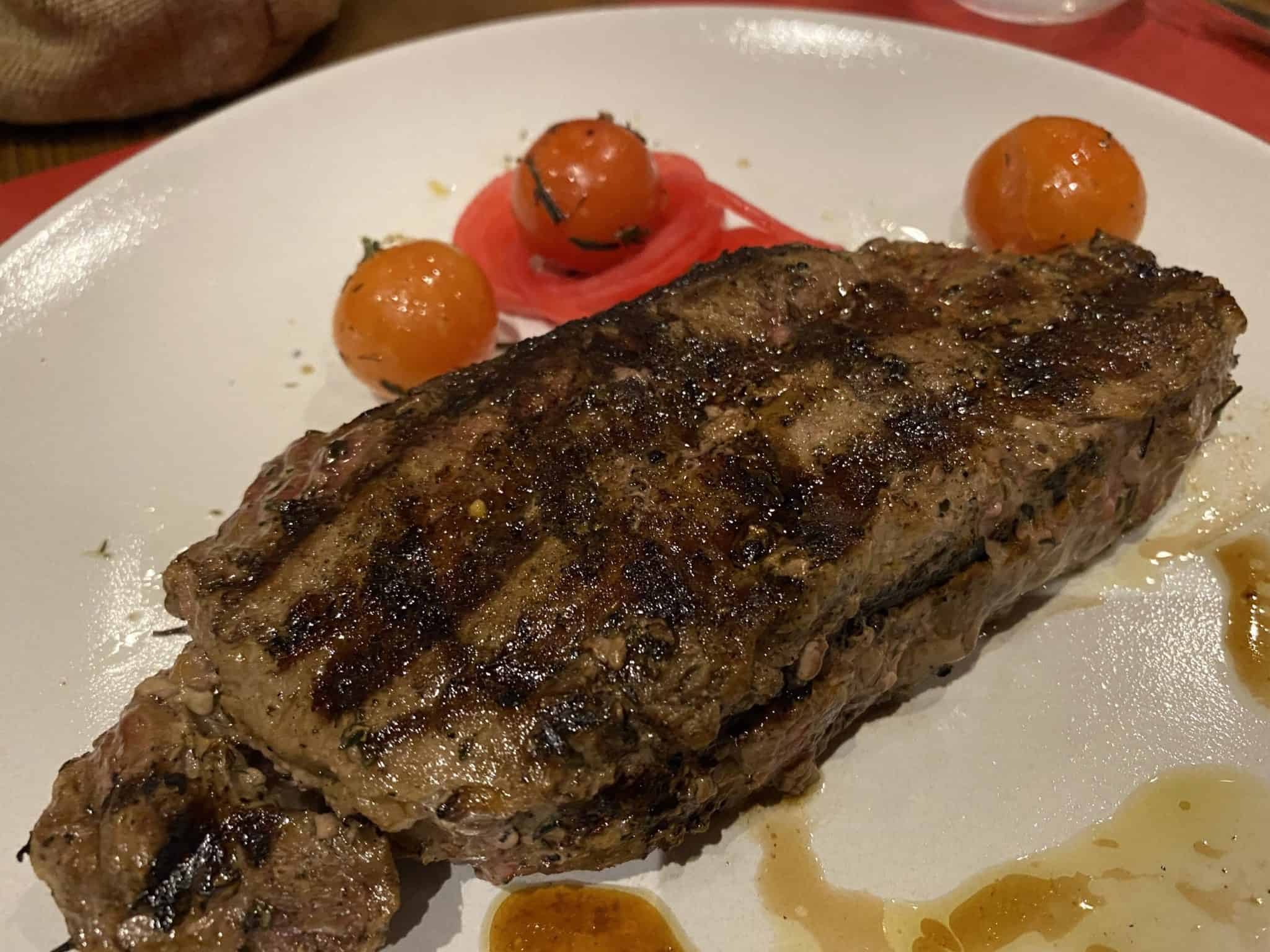 They also have a dining experience giving you an appetizer, entree and dessert for $47. 
I'd been working until after midnight the previous night, and then got up early to fly to Miami, so I called it an early night. 
Tomorrow we're in Freeport, Bahamas from 8 a.m. to 6 p.m. While I don't have anything planned, I do want to see how they're rebounding from last year's hurricane.