About a week before our cruise, my travel partner started visiting the online weather sites for the ports we would visit on our cruise, so that he could fine tune his selection of cruise apparel. How hot was it going to be? Should we take an umbrella? Shall we leave the heavy coats and snow boots in the car at the airport?
Minor details when compared to the planning involving COVID requirements and the cost of air travel. Living in a smaller town, it causes me great stress to have to find a testing center that will get my results back in time to meet the requirement for the cruise line and sometimes for an embarkation port that may be outside the country.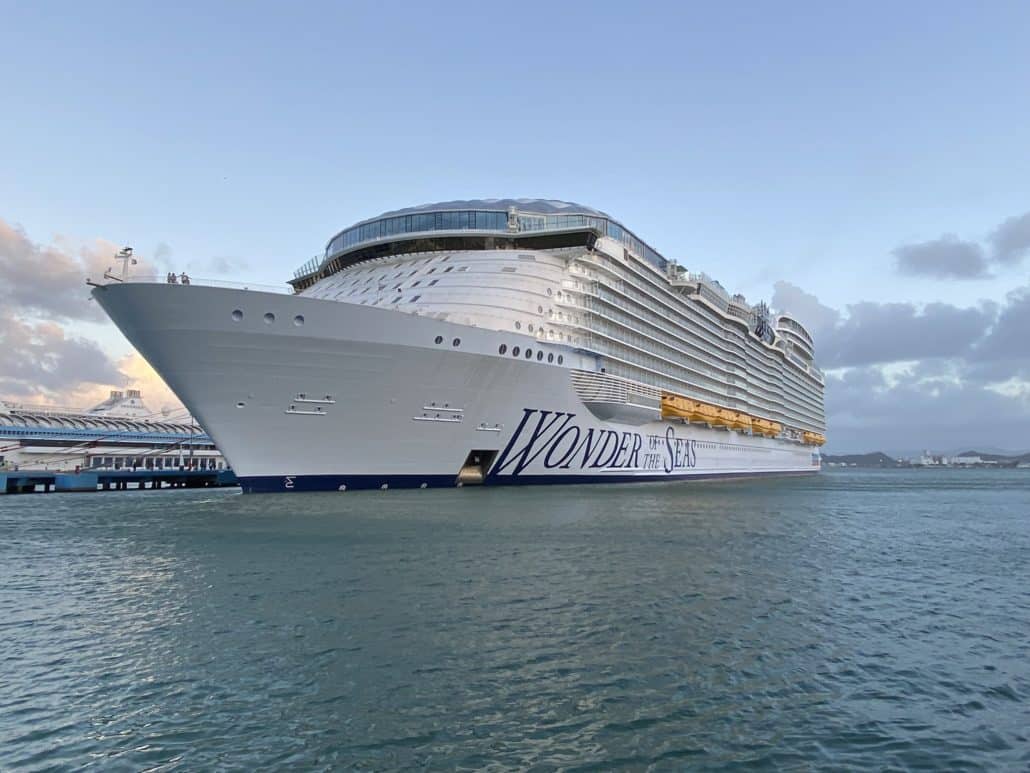 Is 48 hours the same as two days? Is 72 hours the same as three days? Fortunately, Royal Caribbean has a nice timeline on their Healthy Sail Center page, where they spell everything out. Be sure that you read everything on the FAQ page carefully — and maybe go through it more than once. Some tests are not accepted.
If you have trouble finding a testing center in your hometown or within the acceptable time frame, you may opt to get a test at the port. Scheduling is done through the Royal Caribbean Healthy Sail Center page and you do need to book in advance. The drawback of doing this testing would be the unfortunate results that say you are positive. In that case, you will not be permitted to board the ship.
According to a local pharmacist, certain testing is taking longer and he advised me not to use his pharmacy if I needed the results for travel. He indicated that fewer people are being tested, so they only send tests out to the lab on a few days each week. That would delay the results.
Flights
With all the possibilities of a delayed flight, we always opt to fly in a day early. What a smart decision that was for us. Our initial flight went to Chicago, where we had a 4-hour layover, so seemingly plenty of time to make our connection to Fort Lauderdale. As luck would have it, our first flight got out to the runway, the pilot asked the flight attendants to take their seats, and then the plane came to a halt. We were thinking, "thank goodness, we have that 4-hour layover." The pilot announced that there was a mechanical issue, so back to the terminal we went.
When the plane was finally repaired, we headed out to get de-iced again and finally left at the time we should have been boarding our next flight. We found a flight in Chicago that added a second connection, but got us to Fort Lauderdale by 6 pm, instead of 1 pm as previously scheduled. Had this been sailing day, the ship would have sailed without us.
Not only did we arrive late, but our luggage also was elsewhere. Our first port was Labadee and the airline certainly wouldn't deliver our bags there. When we saw the tracker indicated that it had arrived around midnight in Ft. Lauderdale, we decided that it would be best for us to head back to the airport at 5 am and retrieve it before it was placed on a delivery truck, which likely never would have reached us before we got on the ship.
RELATED: Cruise Podcast: Wonder Of The Seas Review + Cruise News
Other Preparations
We used the Royal Caribbean app to submit some of our information, and at first could not check in or do any pre-planning. We tried the website for doing our check-in and when that didn't work, we called the help center. They thought that they figured it out and could see everything on their end, but we still weren't able to check in.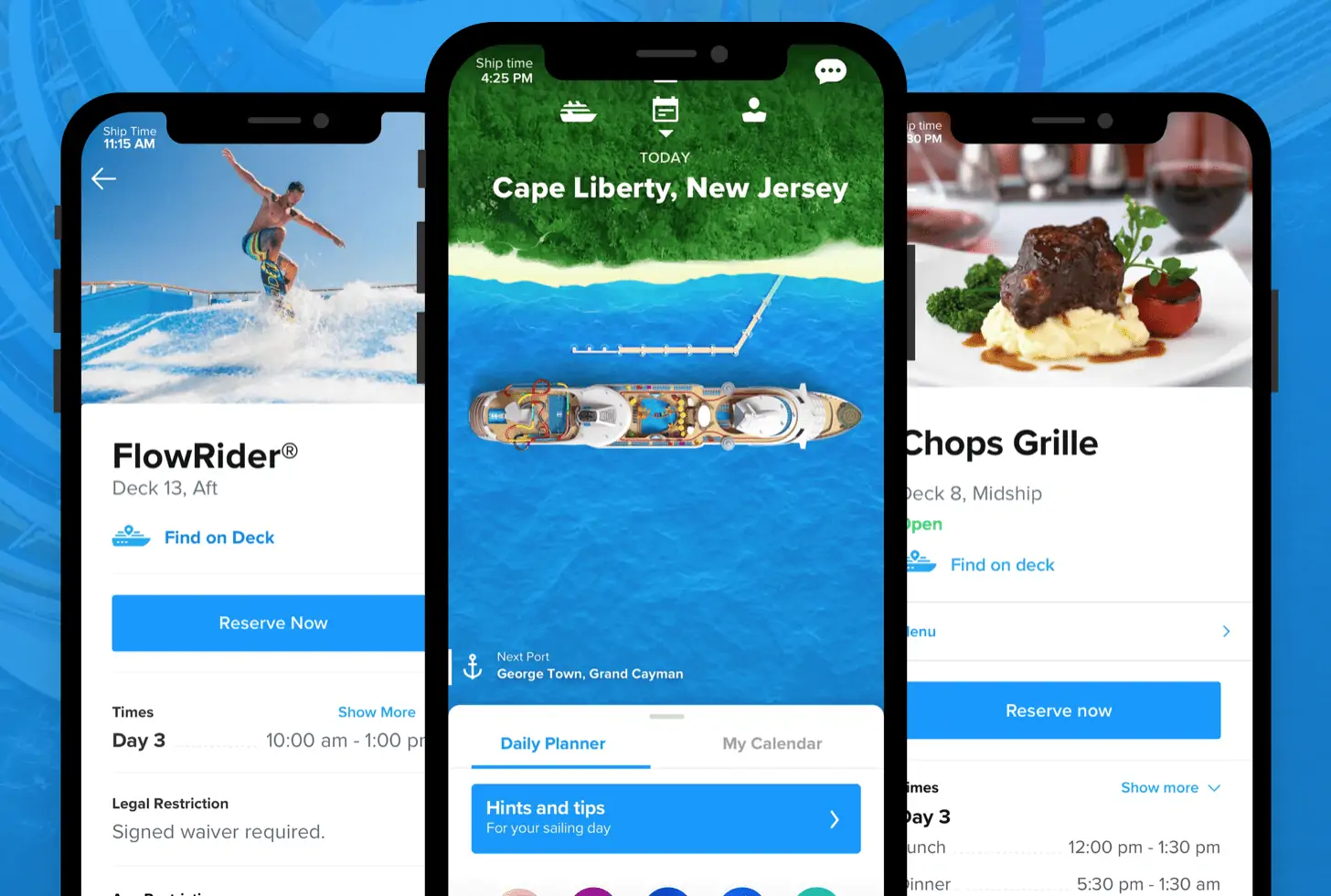 We tried on two different phones, two different computers, and four different browsers. It was frustrating to be told that it was user error. Finally, one day, we opened the app and it worked as did the website. Once it finally worked, we did our check-in without a problem. We hoped that everything worked at the pier. Technology is great when it works!
From our hotel in Dania Beach, we used Lyft to get to the port. Our driver followed his inaccurate mapping program, which added extra time to the travel time. He did not heed our advice to get off at the exit that was clearly marked as the exit to the port. Our past day and this morning had been hectic enough. We didn't need any further stress.
When we finally reached the port, we gave our luggage to the porter and headed to the terminal. As soon as we stepped through the terminal doors, our negative COVID tests were scrutinized. Once past the first gatekeeper, we went through security. Unlike in the past when the agents stood behind the counter, we found them standing with tablets in hand at cordoned areas. The agent asked a few questions and then directed us to the ship. We had no key cards, but the agent said that we would find them outside our cabin.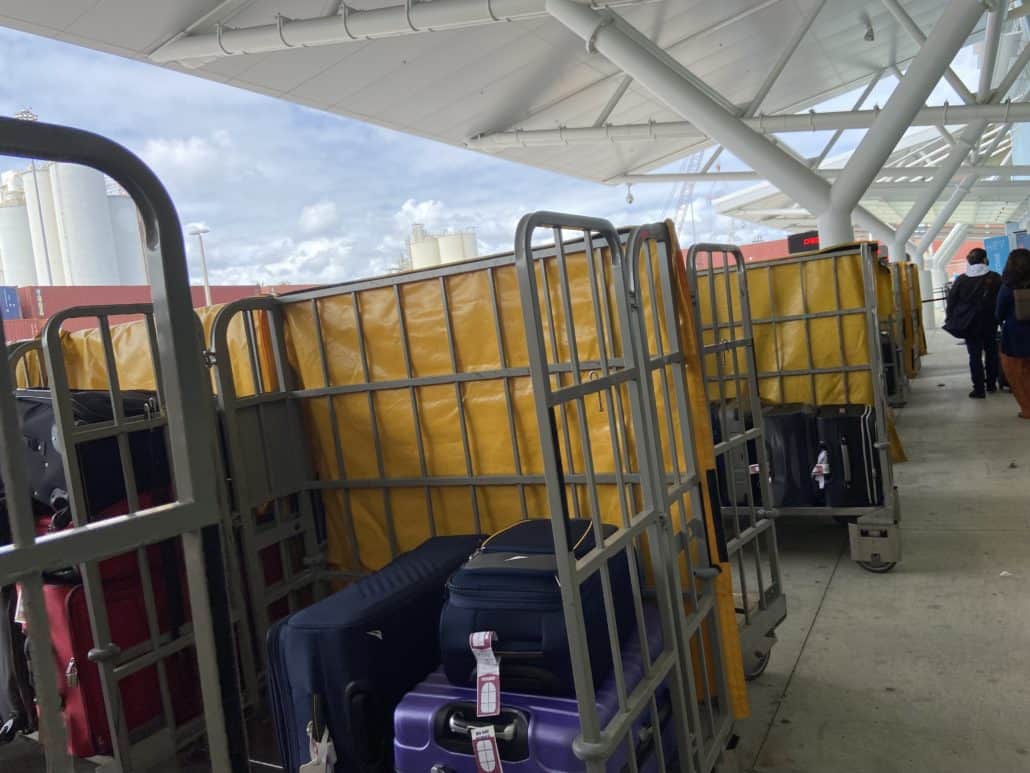 It took us only 11 minutes to walk from that first terminal door to The Promenade on Wonder of the Seas. It was definitely one of the fastest, if not the fastest check-in that we had ever experienced. What a relief it was to finally be on the world's current largest cruise ship.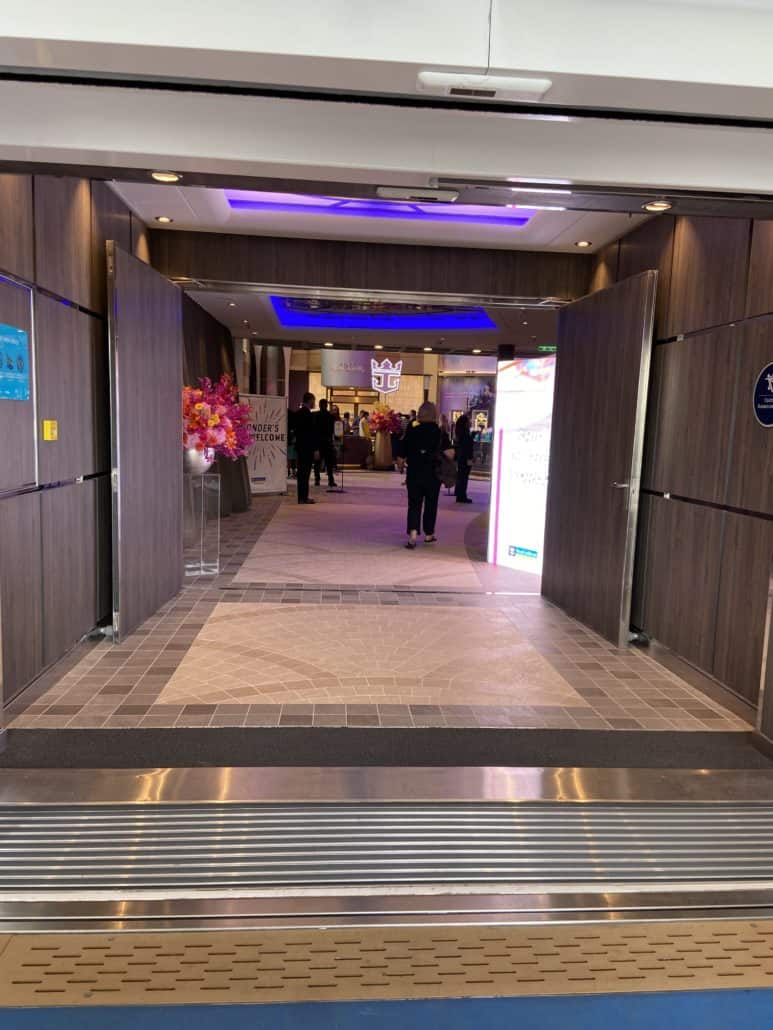 Because the ship is so large, we had a plan in place. Having been on other Oasis Class ships, I was familiar with the layout and most of the neighborhoods on the ship. But, Wonder of the Seas isn't an identical twin sister to others in the family; she upped the game with an 8th neighborhood, a new specialty restaurant, and some new areas for the kids.
Those were the first things that we wanted to check out. But first, it was well past lunchtime and we needed to build up our energy stores, so we headed to the familiar Park Café in Central Park for my favorite sandwich.
Note: This article was written in spring 2022, so many health and safety protocols have been changed since then.
READ NEXT: Review: Does Carnival's Mardi Gras Live Up To The Hype?