I wish you could hear the beautiful music the talented musicians are playing in the Explorer's Lounge right now, and I wish you could see out the windows at what I'm seeing. This is the spot I've chosen tonight to write the blog, and it's as peaceful as can be. At the end of this post I'll share a current photo right now of where I'm sitting.
You can read yesterday's trip report here.
We spent this afternoon in Honningsvåg and Nordkapp, Norway. We docked in town right next to a Hurtigruten ship as well as Holland America's beautiful Koningsdam. We didn't arrive until around noon, so I ended up skipping breakfast to sleep a little longer and take my time getting ready before heading to the buffet for lunch around 11 am. I had a slice of ham, some kind of stuffed pasta, a salad, and a double chocolate cookie.
Drive to the North Cape
The included excursion, which we took today, was a drive to the North Cape, which is a spot overlooking cliffs high above the ocean. It's the northernmost spot accessible by car in Norway, and it was gorgeous. The drive takes about an hour through valleys and hills and around lakes with hardly any life in sight. Hardly any other roads, hardly any houses, and hardly any trees. It's probably the most rural area I've been in my life. The road was kind of scary at times, too! There were guardrails on some parts, but other stretches of road perched on the edges of the mountains had no guardrails at all.
We stopped at this tiny little souvenir shop that had some reindeer outside that you could see and a teepee that looked like it was being used by the man that was showing off the reindeer! It was in the most beautiful spot with hardly anything else but nature in sight, and was a great little stop to see some reindeer.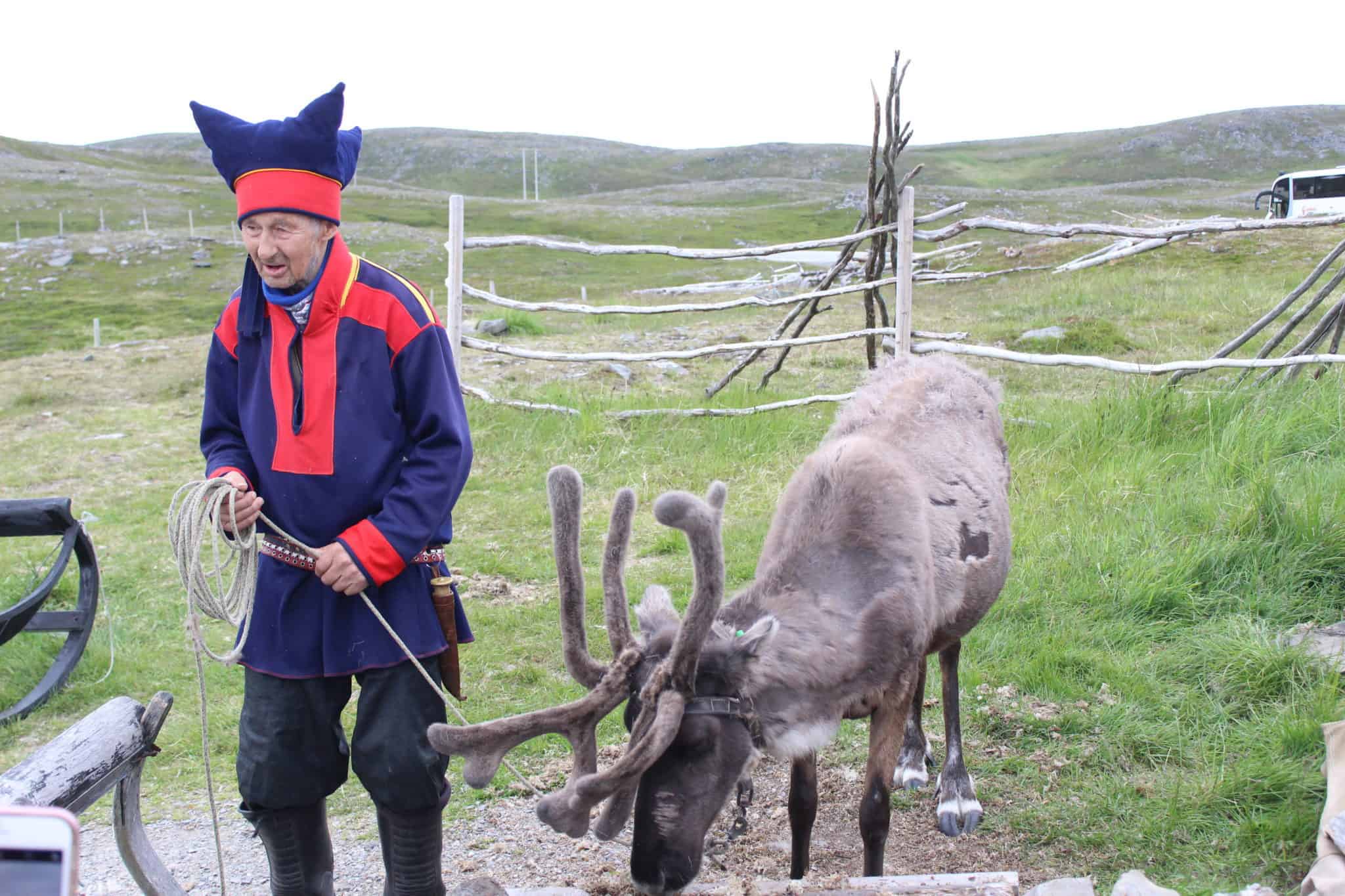 After some more driving, we made it to the North Cape (Nordkapp), which has a very modern and beautiful visitor's center complete with a chapel, various exhibits, a gorgeous 15 minute film about the North Cape in a designated theater, a café with waffles that smelled heavenly, and a huge gift shop. This excursion didn't include a tour guide, so once we got there we just had time on our own to explore before catching a bus back down to Honningsvåg. You truly feel like you're on top of the world here; it was such a stunning spot.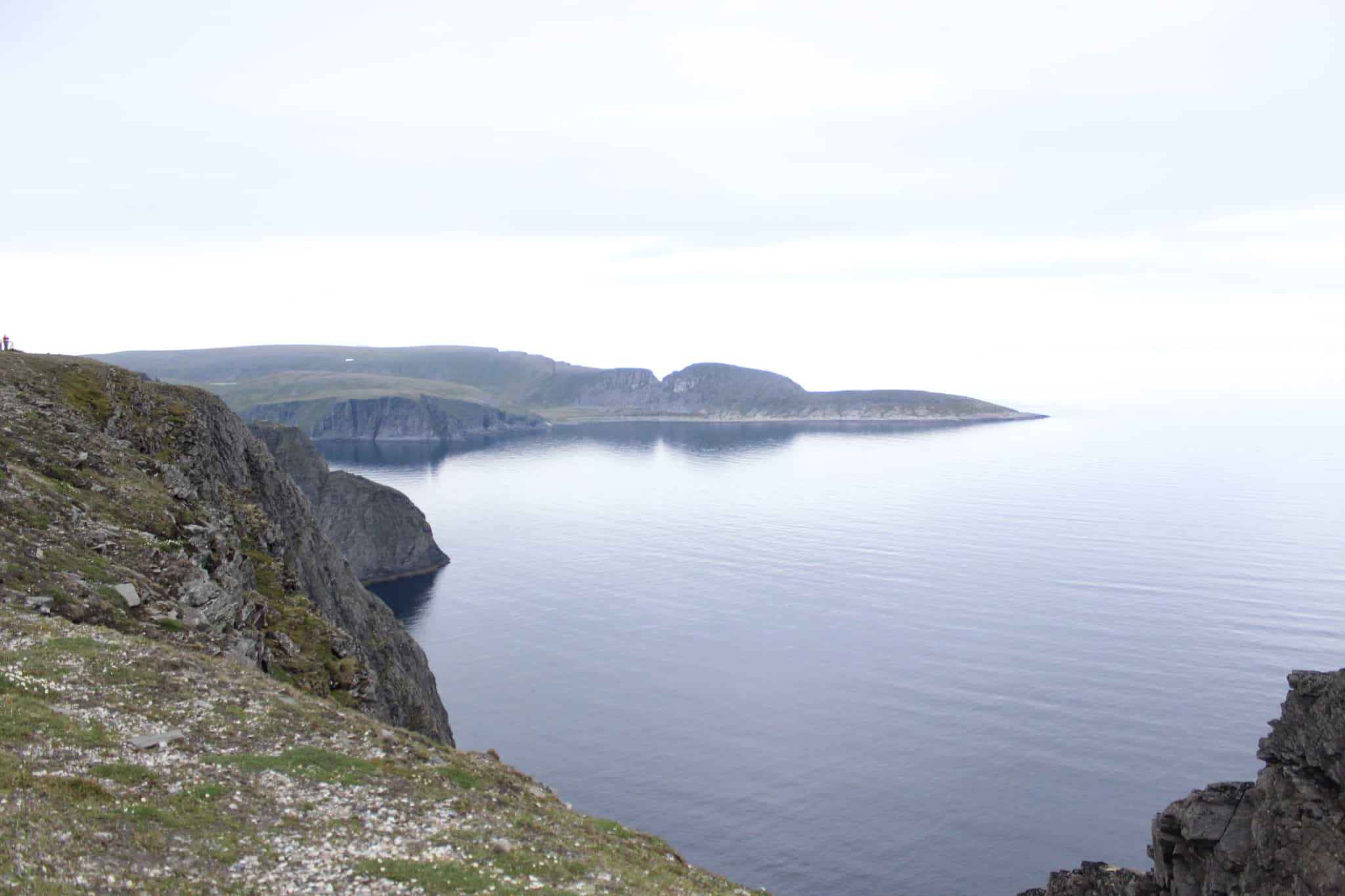 Back to the Ship
Once we got back to the cruise port, we stopped into the souvenir shop that was hopping with people, and I got a warm hat and a cute little reindeer Christmas ornament that I couldn't resist. The crew was outside on the pier today in two lines to welcome everyone back onboard, and the ship was blasting music to make it even more festive. When we made it inside, they were handing out hot chocolate, which was perfect for the chilly day we had!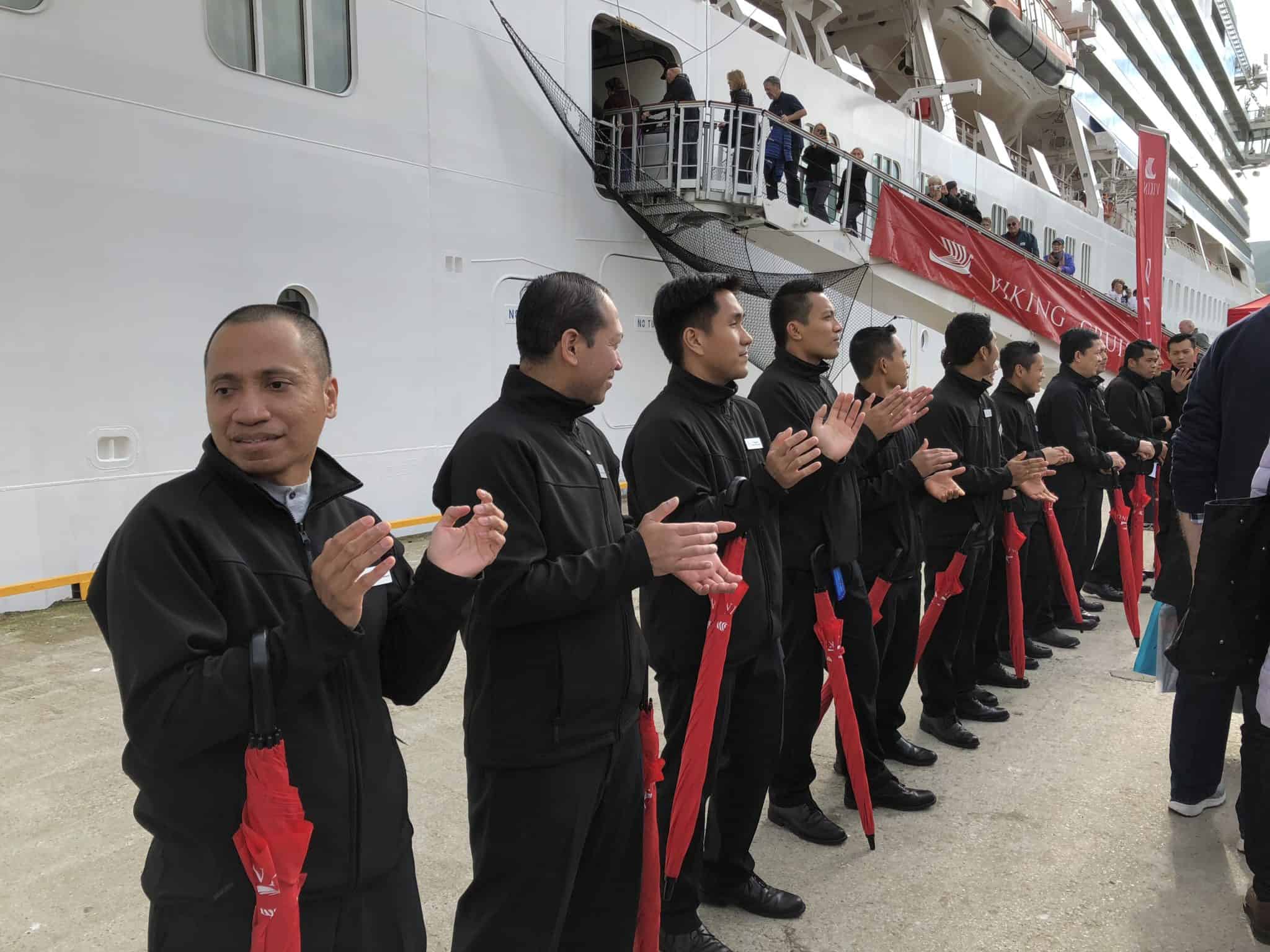 I went on the outside decks to take some photos of the town and of Koningsdam docked next door. The sun was just peeking through when we had gotten back to the port, which made for some bright and even more cheerful photos of the colorful buildings in Honningsvåg. After a sufficient amount of pictures were taken, I headed back inside.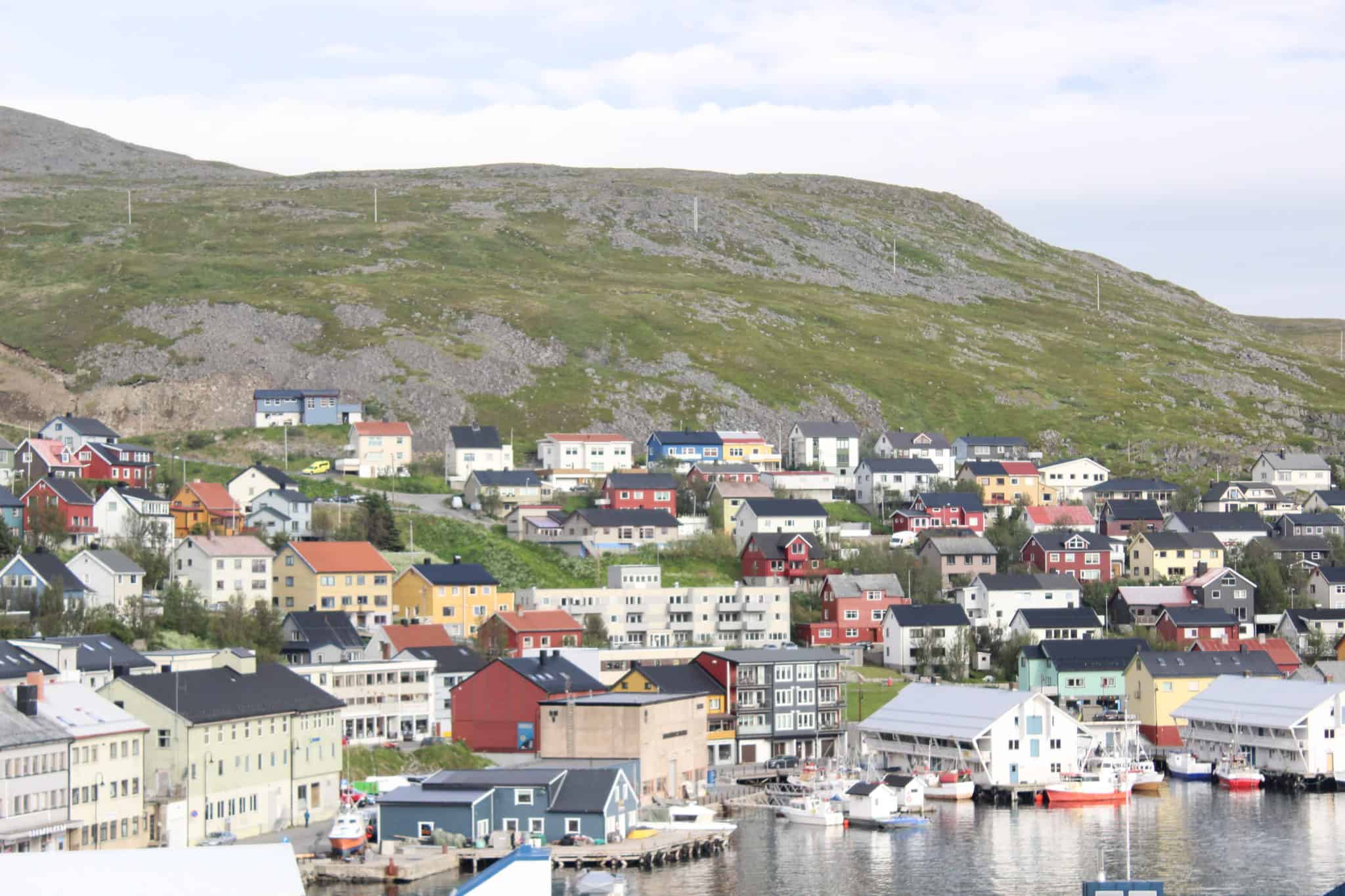 Church & Dinner
Each Sunday, Aaron, the ship's Cruise Director holds an inter-denominational church service onboard. I think it's a really nice touch to have something like that for guests to attend on Sundays. We did readings including the Lord's Prayer, listened to special music by two of the ship's singers, sang How Great Thou Art, and listened to Aaron read some poems and tell a few inspirational stories. He said right from the start that he's not a pastor, but he likes to do something not only for the guests but for himself each Sunday on the ship when he's away from his home church in Texas. It was a simple gathering, but I'd recommend anyone interested to attend if you are sailing on Viking Sky with Aaron.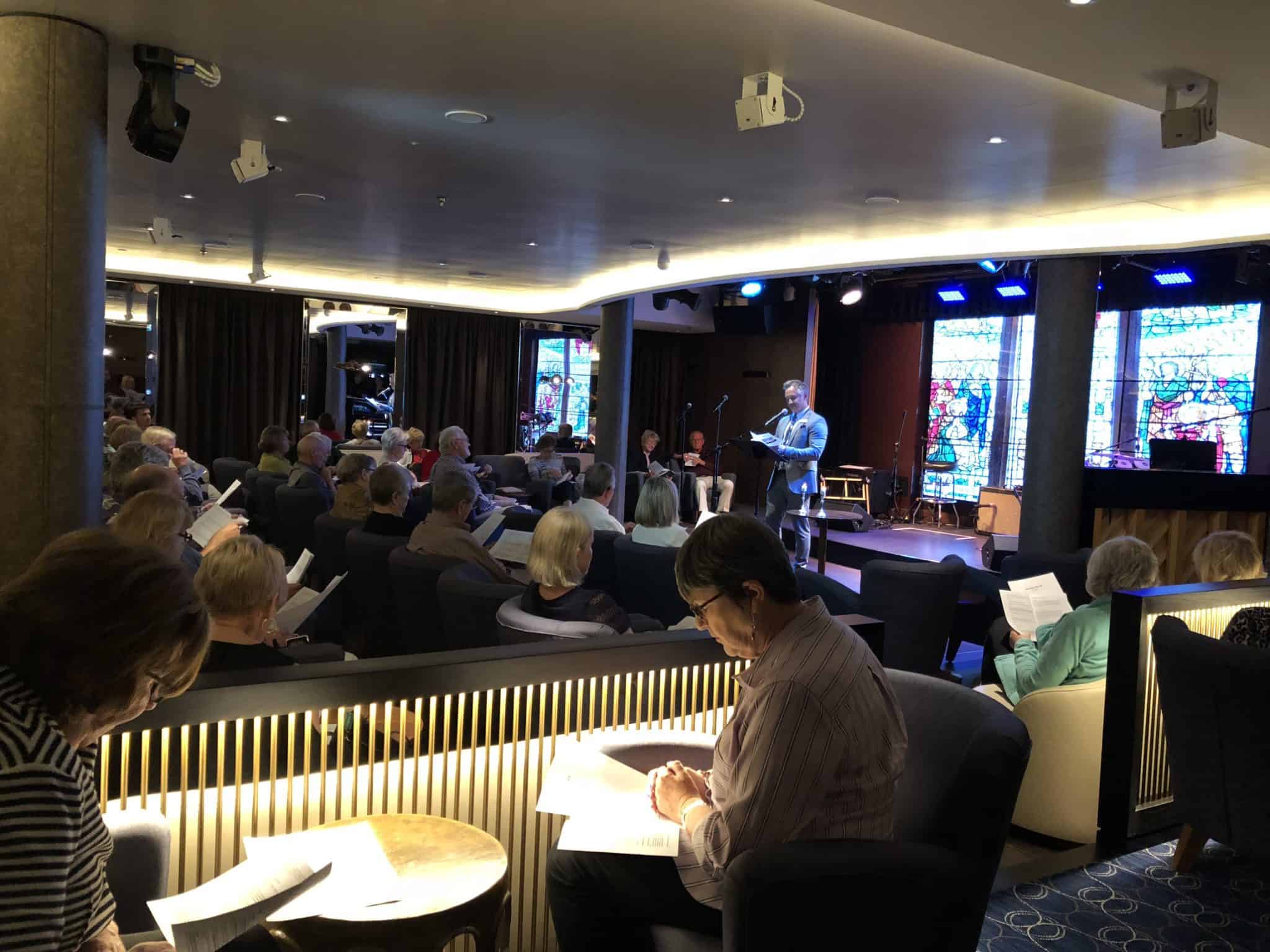 After that, we went straight to dinner in The Restaurant (main dining room). I had Spinach & Ricotta Cannelloni and Pear Hélène Clafoutis for dessert. I had no idea what that was but it sounded good, and it ended up being like a warm chocolate cake in a shallow round ramekin. Very delicious, although I'm not sure I tasted any pear even though I expected to!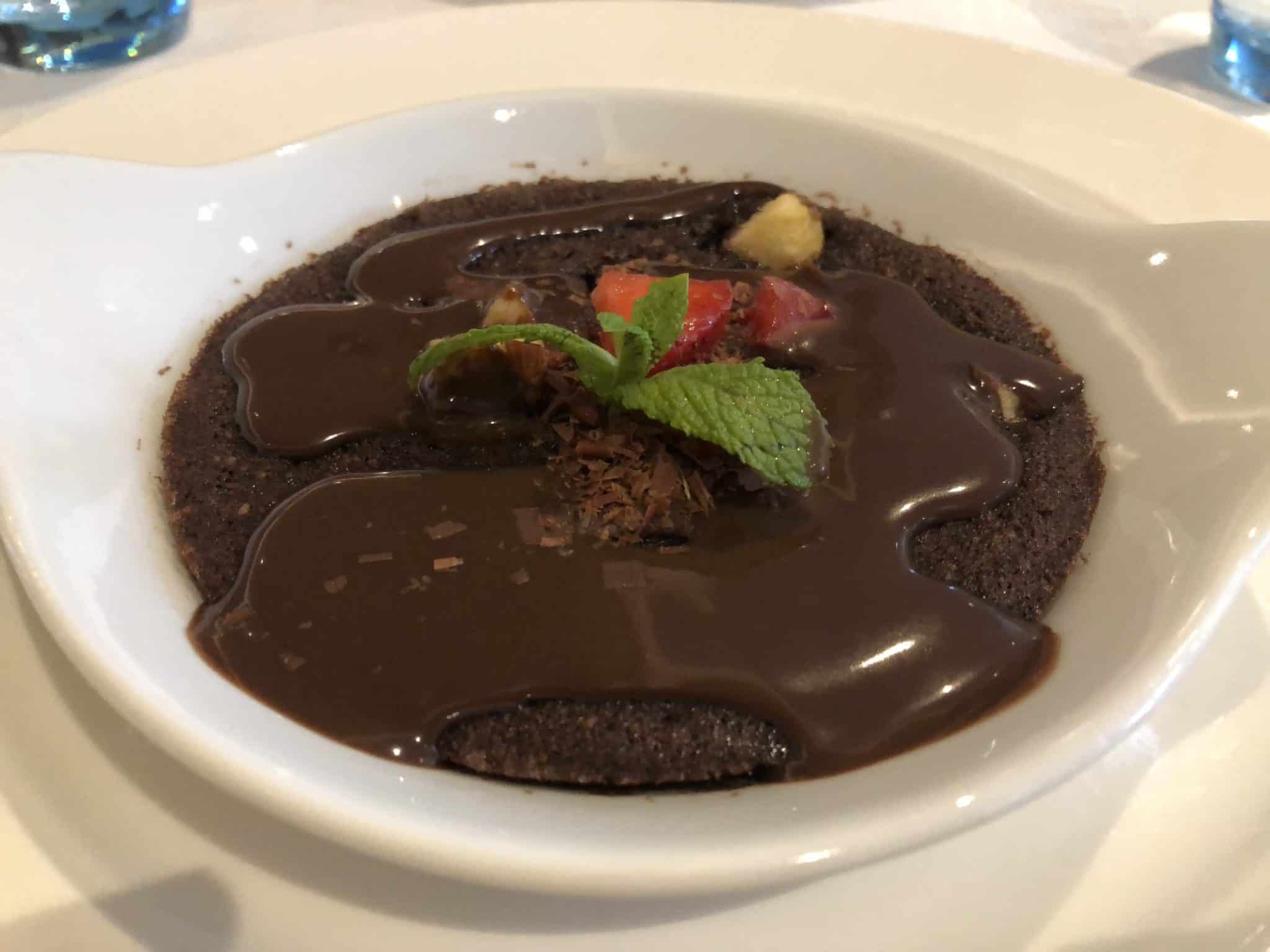 Toni Warne
The Voice UK finalist Toni Warne performed her second show for us onboard tonight, and it was just as good or better than the first. She did a medley of Dolly Parton songs, did a popular Gladys Knight song, and sang more Barbra Streisand including a song that was highly requested after the first show but she hadn't brought the sheet music for it so the band could play along, so she sang it a cappella. Perfectly, of course. She is so, so talented with an amazing range, and it's been a privilege seeing her twice during this cruise.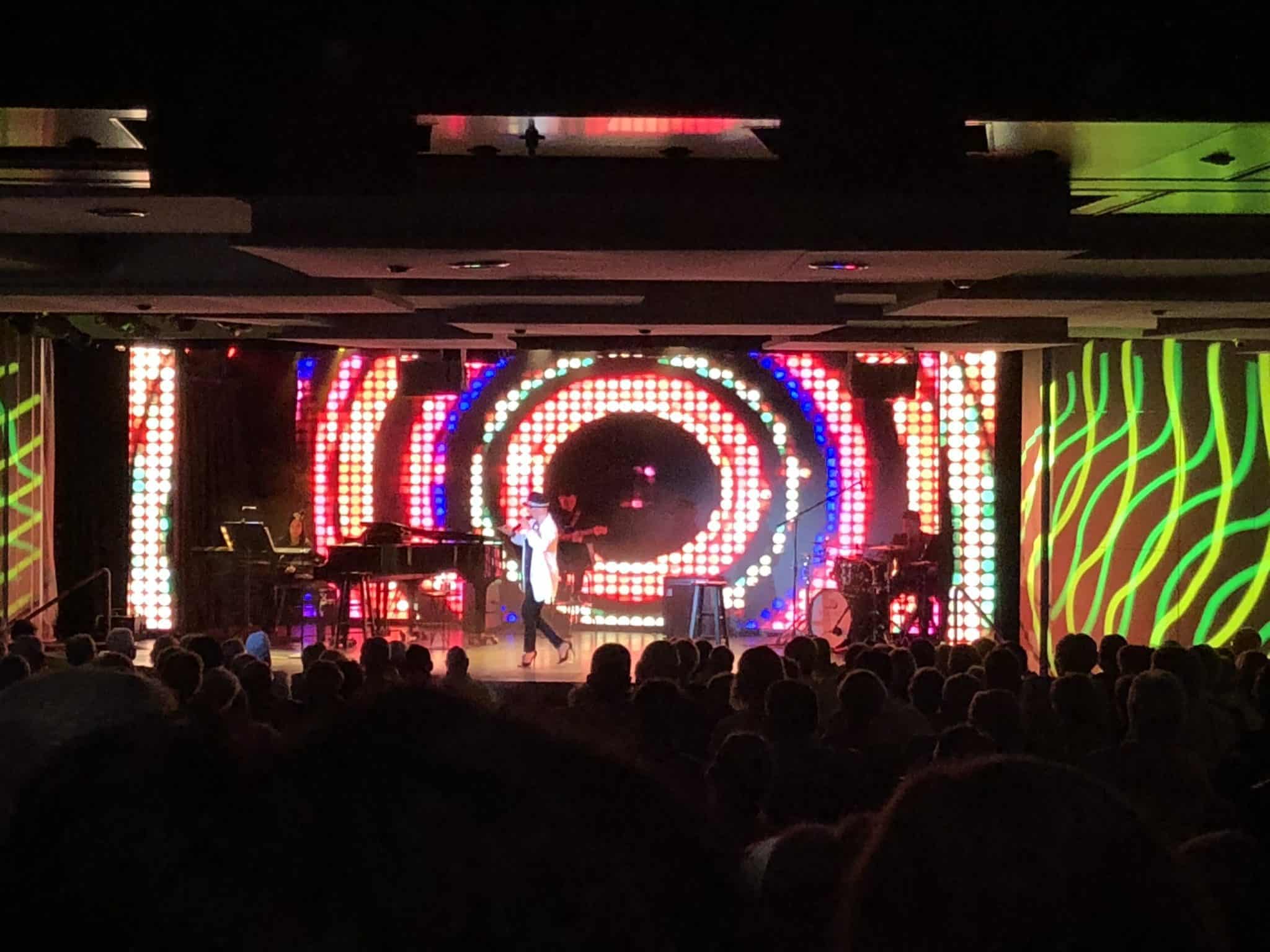 Explorer's Lounge
After the show, we headed to the Explorer's Lounge to relax and take in some beautiful views outside the panoramic windows. Mamsen's is open with their late-night selection, so tonight was the night I tried the famous split-pea soup. I've never been a fan of peas, and was hesitant about trying a soup that sounded awful from the start. But I was so surprised! It's actually really good, and I can see why people come back for it night after night on Viking Cruises. I would get it again, that's how much I enjoyed it.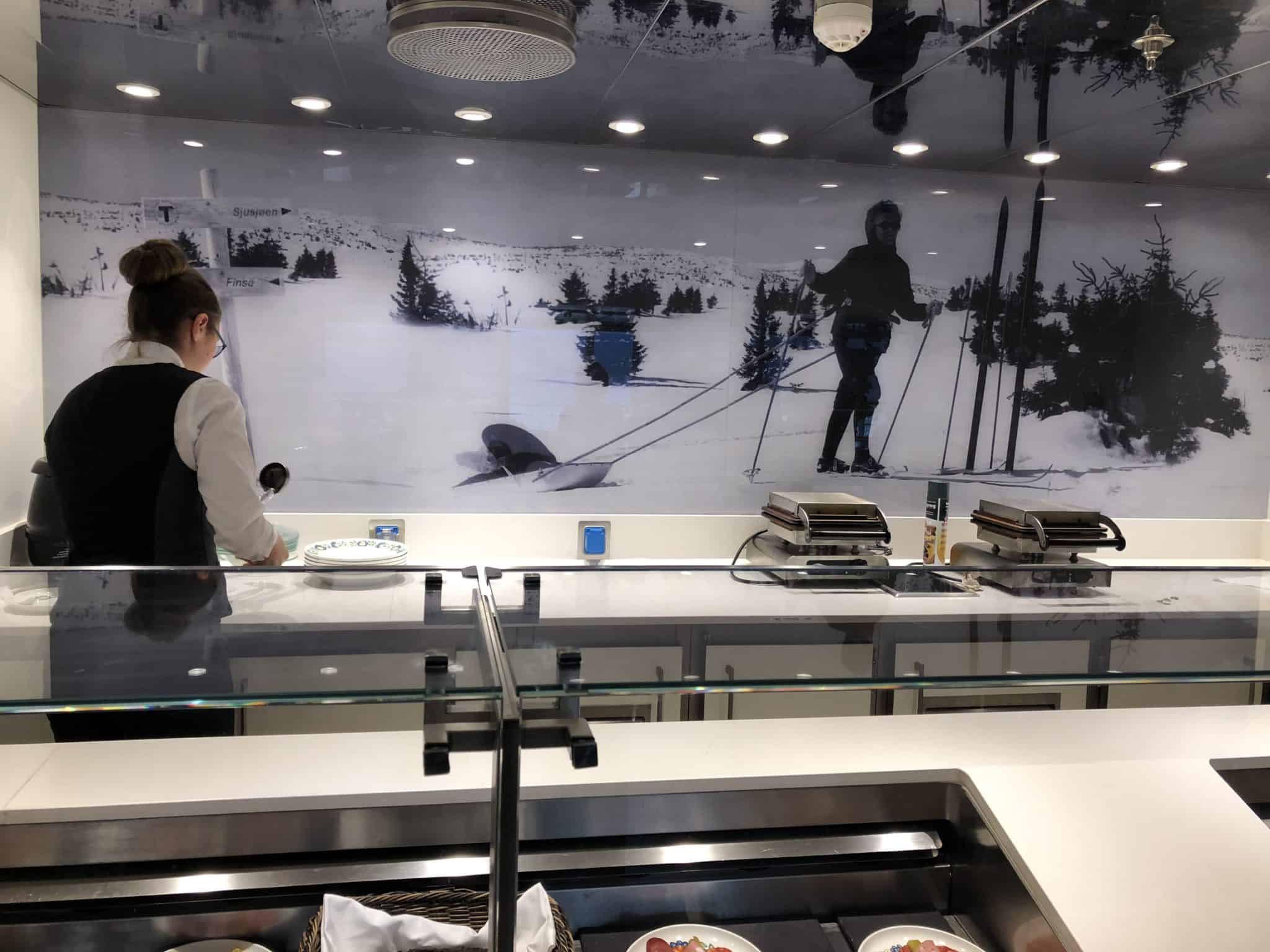 Now here I sit still in the Explorer's Lounge, I only left to go get my laptop to write this post. I'm sitting on a couch right in front of the windows and somewhat near the (fake) fireplace, and I can't think of a ship that would feel more like home than this one does. It's nearly midnight, and I'm going to take this photo below right now so you can see exactly what I'm seeing currently.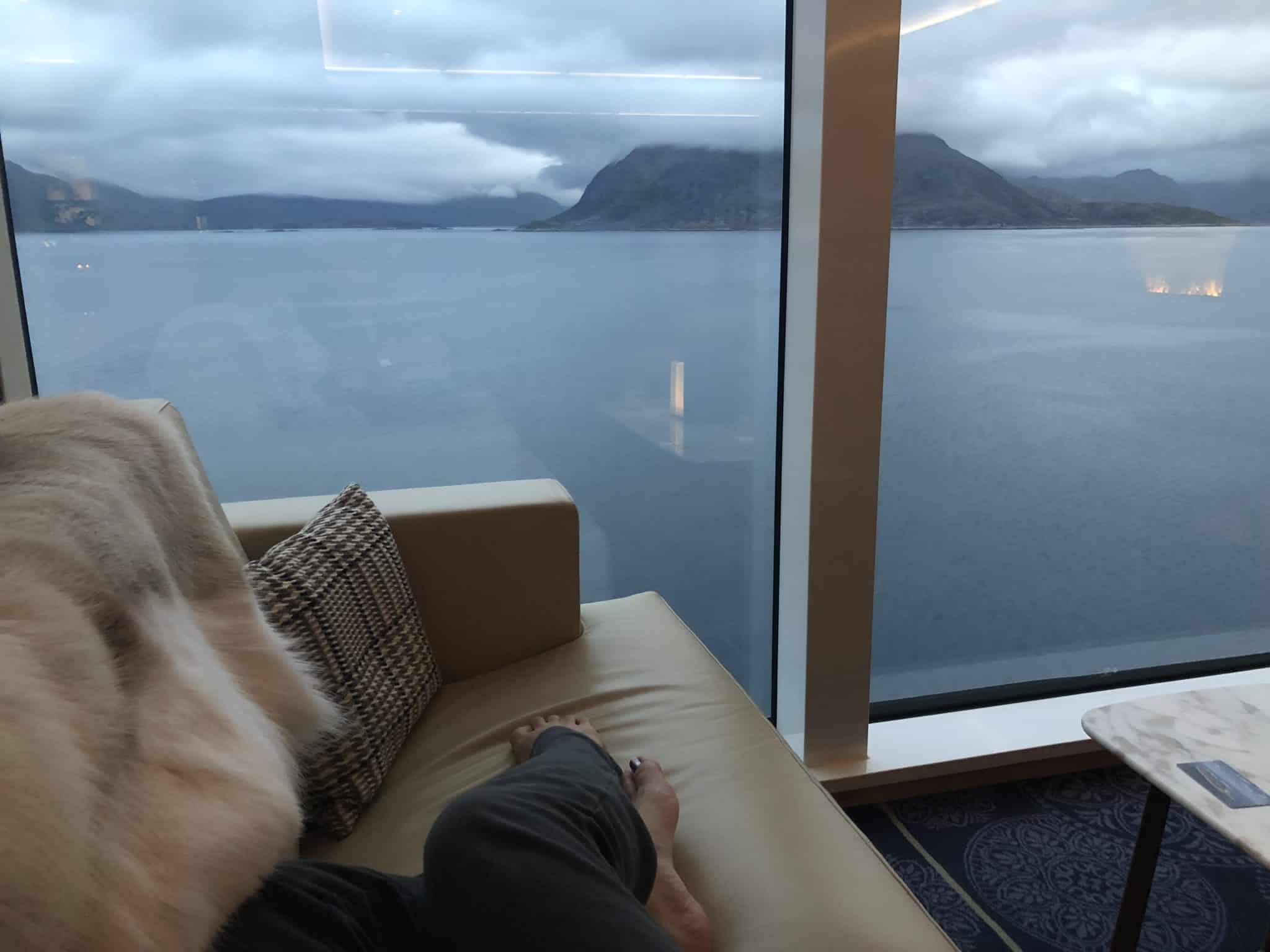 Hope you have a good night!
Disclosure: Viking invited me on this cruise. As always, my thoughts and opinions are my own.